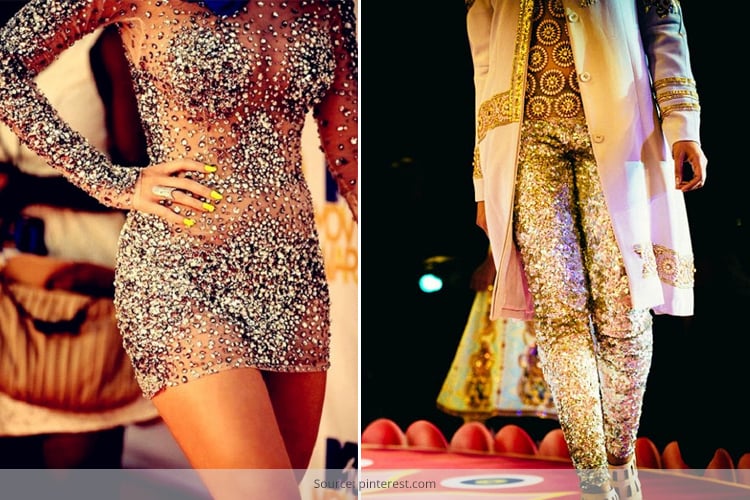 A strong foe for fashion domain, the discothèque culture today surpasses all fashion genres with high-jounce innuendos. With party fever ubiquitous in air these days, I have come up with another interesting edition to flow with the mood. This post offers you a detailed insight into the origin and rise of disco fashion and its current embracement. Do have a read!
It's a known fact that music and fashion are a close knit group, rendering a soothing effect to both eyes and ears of the fanfare. And when disco met fashion world, a fierce yet spectacular subculture was born.
This was the period, when the word 'exaggerated' made its way into the then prevailing trends. High-impact overtones with a strong dose of glamor were witnessed, which were both loud and bold. The 70's witnessed a revolution-in making, when the disco utopia paved its way into the mainstream fashion domain.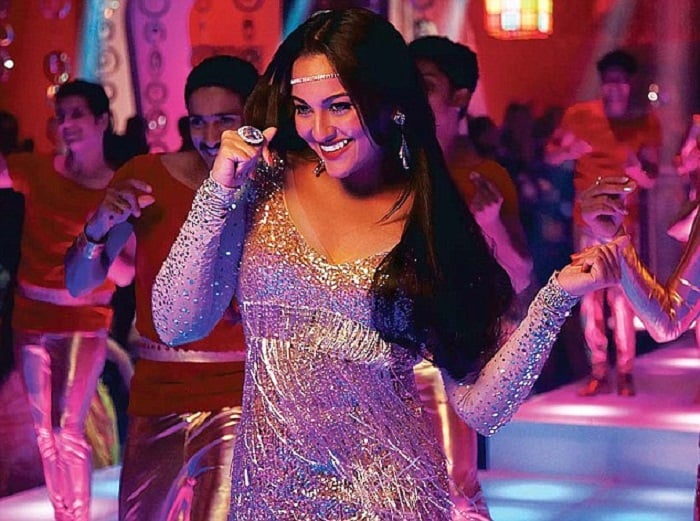 They acted as a strong rebel breaking the conventional boundaries, offering access to westernization. Bollywood could be hugely blamed for this outcry. While the melodious prominence of Kalyanji Anandji and Khaiyyam had taken a backseat, the retro-inspired giants such as Bappi Lahiri and R D Burman made the nation fall for the disco mania through their mesmerizing numbers, which are evergreen and timeless in the history of Indian music.
When glamorous actress such as Parveen Babi and Zeenat Aman accompanied the brigade, there was no looking back for this budding fashion trend. Women were then determined to break out the conservative social barrier, so as to follow these fashion icons to mark their revolt. They were in mood to stay confined to the traditional dictates of the fashion industry, moreover liked to flaunt a mix of pop and Bohemian fashion fad.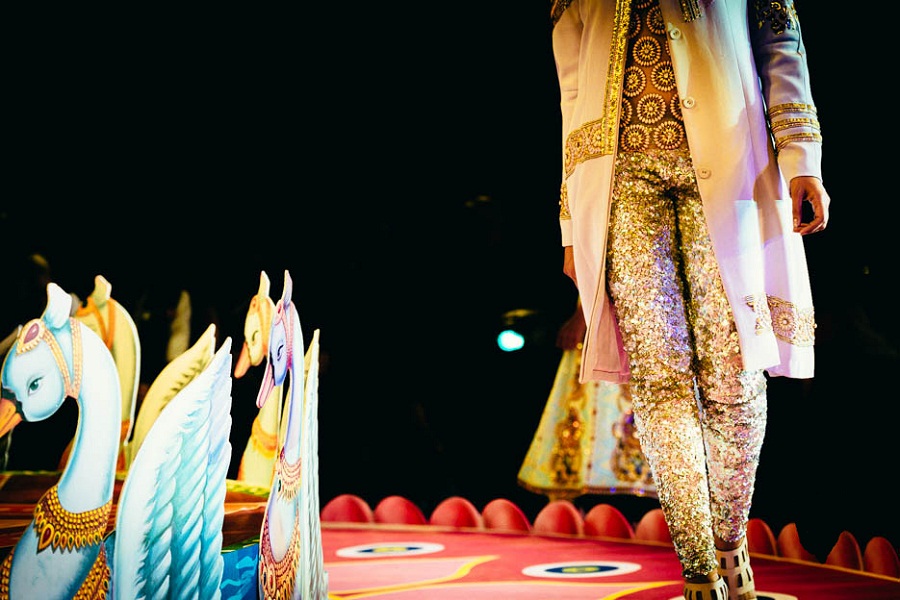 Bell bottoms, over sized glass frames, hot pants, bold prints and colors and bling were the hallmarks of this new trend. This kind of revolutionary trend helped the fashion enthusiasts to define their sexuality and social opinions that were subjugated for years. With this new concept, people's outlook towards fashion also changed and new proponents in fashion were noticed all over.
The disco fashion, which was also known as the underground style was hugely inspired by the Bohemian hippie culture, underlying expressions and psychedelic impressions. The late 70's and 80's witnessed a rise in feminist movements and homosexuals that left behind a deep impact on music, lifestyle and the overall disco culture.
Style was all about being loud and exaggerated with broad lapels, bold patterns, abstract trousers and over sized sunglasses became a rage. Fabrics like polyester and spandex had replaced cottons and silk. While this subculture was gradually turning into the mainstream culture, John Travolta's Saturday Night Fever movie (1977) acted as fuel to this fire. Even the male population joined this fashion brigade, as the movie's waistcoat became a new style statement for men.
While John Travolta made the white color hugely popular among the fashion world, back in India Amitabh Bachchan and Mithun Chakrovarty were also branding this subtle shade giving it a new rockish definition.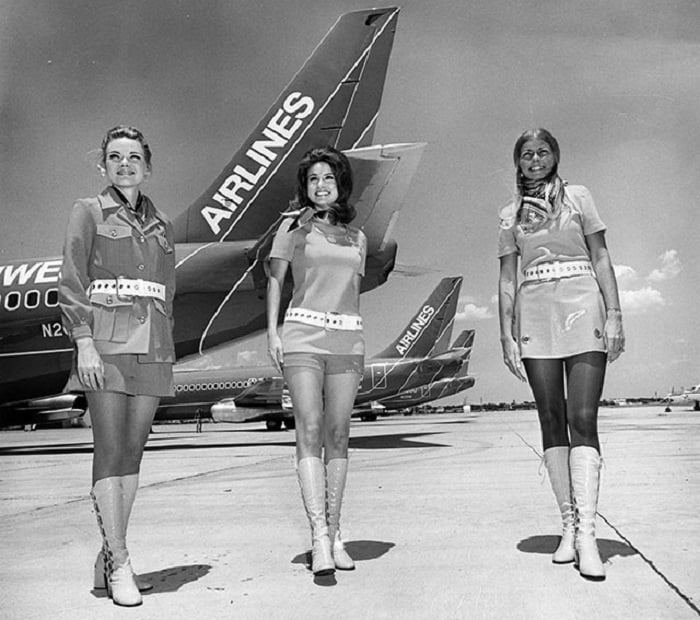 The hot pants by Mary Quant that were highly popular in 60's became a close aid of the discotheque fashion. Soon these pants replaced the age-old mini skirts and even flight attendants were also seen wearing these pants. While the pants got higher on the waist and more flared than ever, the demand for platform heels soared high. And with the advent of 80's, these fitted pants were soon replaced with flared trousers and tight satin pants were seen being paired with tube tops, jackets and scarves.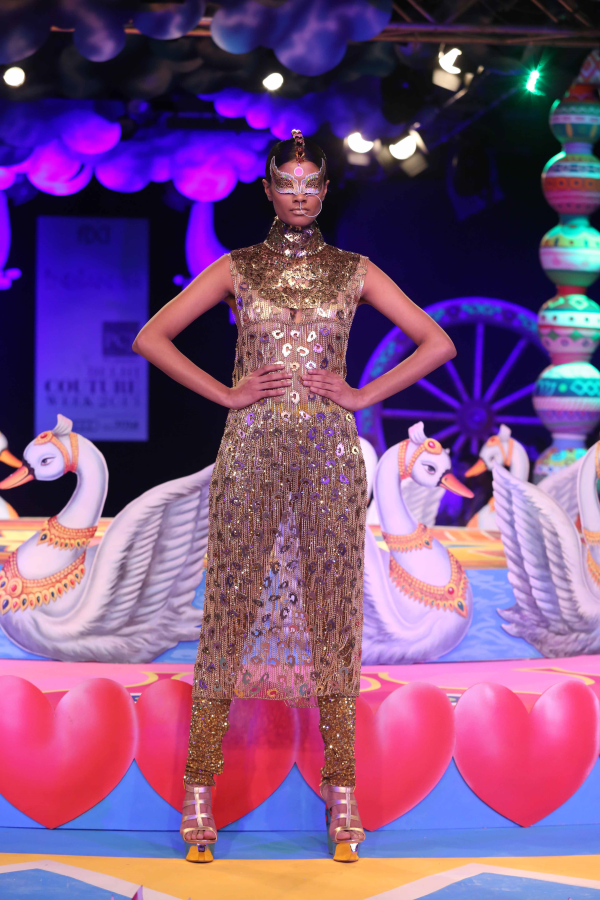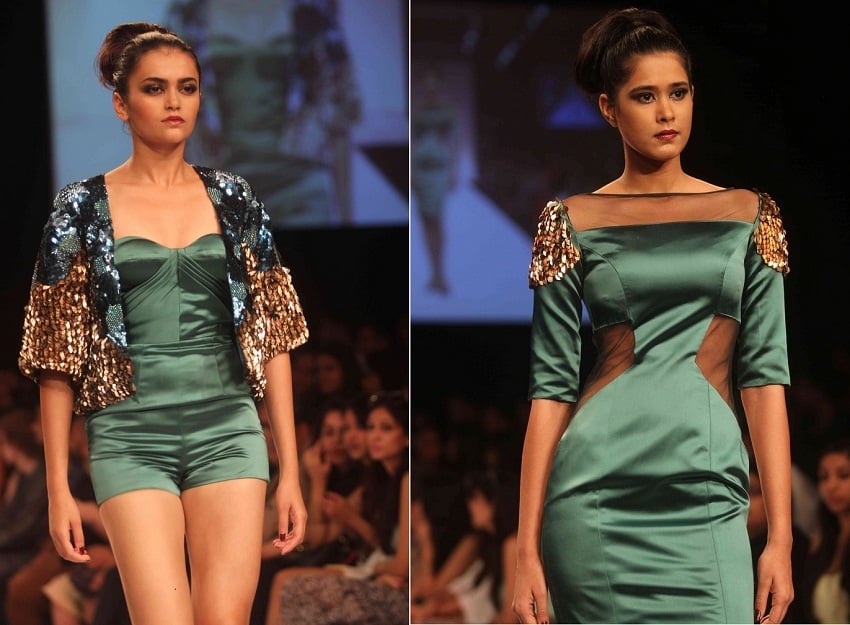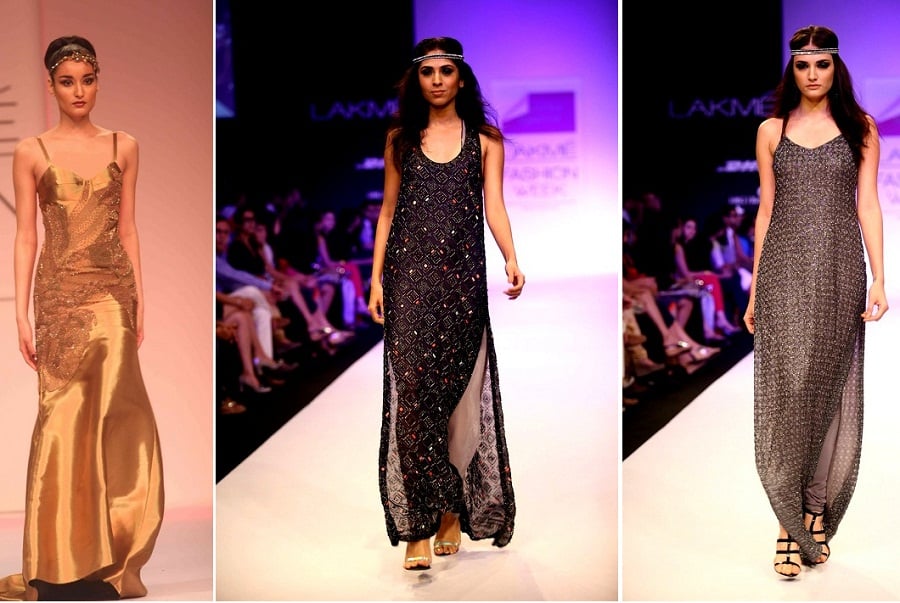 Today, this retro fashion is once again back with a bang. And when prominent designers like Manish Arora, Vimkram Phadnis, Komal Sood and Anushka Khanna showcased their line of vintage-inspired designs in Winter/Festive 2013 fashion runways, the retro elements have now started paving their way into the new-age fashionista's wardrobe. The retro headband with a light sequin-detailing gown by Anuskha Khanna, Manish Arora's bling bridal wear and classic metallics accentuated with neutrals such as ivory and copper by Vikram Phadnis have revived the dazzling 80's fashion once again.
While the disco-inspired outfits have made their comeback in fashion runways, you can now confidently flaunt this style to jazz up your party mood this November.
Images Source: pinterest.com