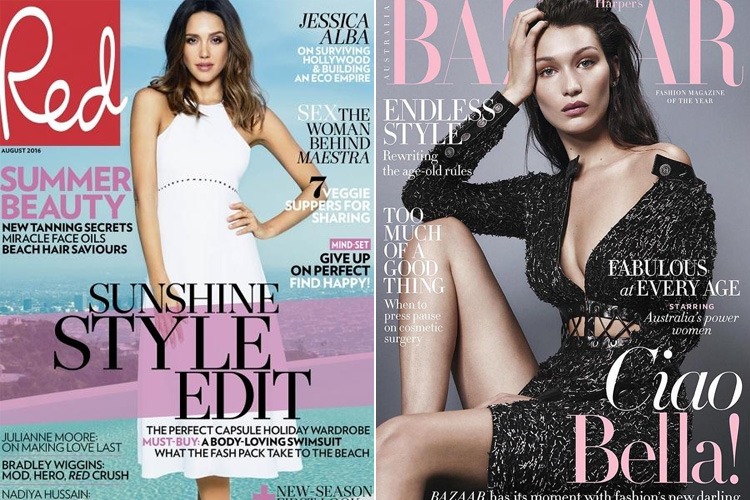 Don't you think this year is a bit fast paced? It was just yesterday that we enjoyed the lively magazine covers of July with its juicy gossip, and here we are with the magazine covers of August. Let's have a look.
C'mon fashion lovers and trend followers, check out the charismatic magazine covers of August with us.
Irina Shayk On Vogue, Germany
This August, Vogue, Germany issued five different covers and Irina Shayk, a Russian super model graced one of the covers.
With razor sharp gaze and breathtaking style, she posed on the cover with confidence. In a crisp white shirt, black skirt and heavily embellished blazer, she looked amazing. Jessica Nedza worked a clear bronze makeup on her. James Rowe, the hairstylist gave her lovely tresses a messy look.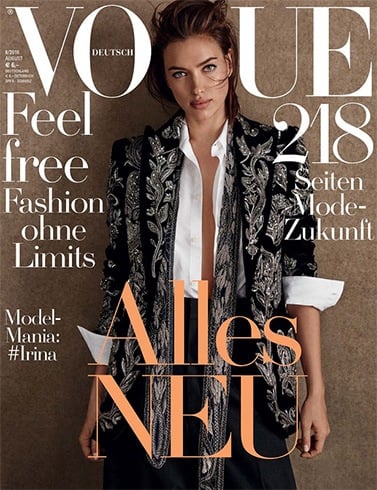 Here is a sneak peek of the photo-shoot-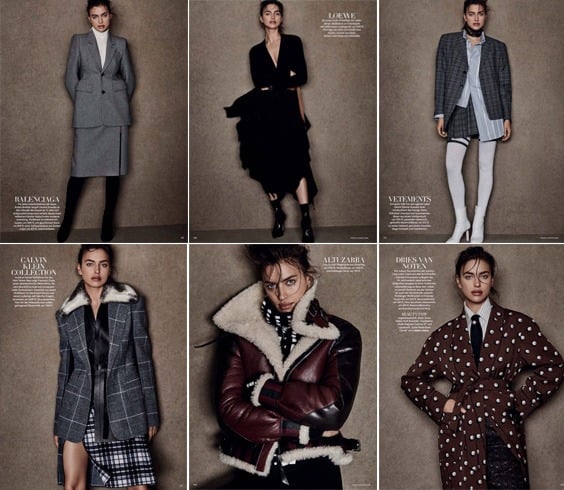 Charlize Theron On Elle, Canada
For Elle, Canada, it was Oscar winning multifaceted actress Charlize Theron on the cover. Lazing by the pool, she gazed into the glam cam in a white sweater dress. With ruffled hairstyle, clear nude makeup, she rounded off her look.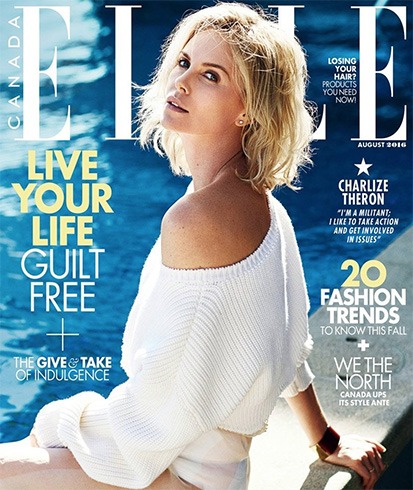 Gwen Stefani on Harper's Bazaar, US
It's Gwen Stefani's time on the cover of Harper's Bazaar for US and she took us for a spin with her enticing looks.
On the cover she looked happy and joyful in a Dolce & Gabbana sequined dress. With her blonde tresses swept to the side to flaunt Harry Winston earrings, she sparkled like a jewel.
Mila Kunis On Glamour, US
The bold and outspoken, Mila Kunis went all denim in Virgil Abloh jumpsuit on the cover of Glamour, US. With neatly brushed hair, perfectly contoured nude look and Isabel Marant danglers, she rounded off her style on the cover.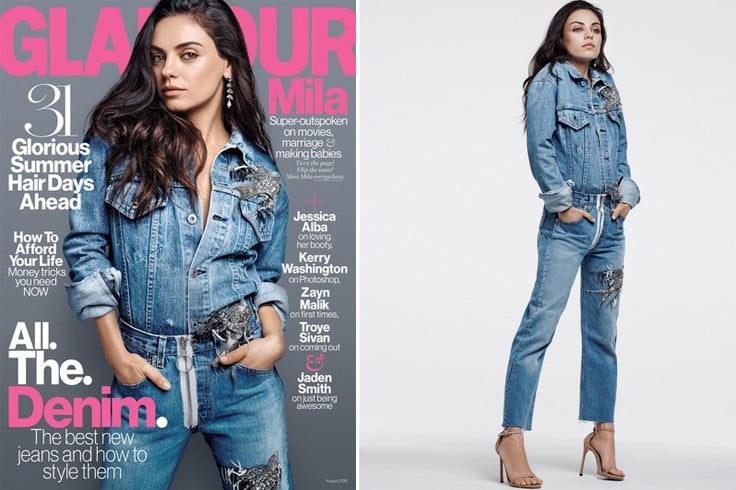 Take a sneak peek here at the brands that she styled in.
L – In an all Coach outfit
C – In Bottega Veneta bra top dress, Dior jewels and oooh those oxblood lips, sizzling isn't it?
R – In Dries Van Noten blouse and the Les Copains pants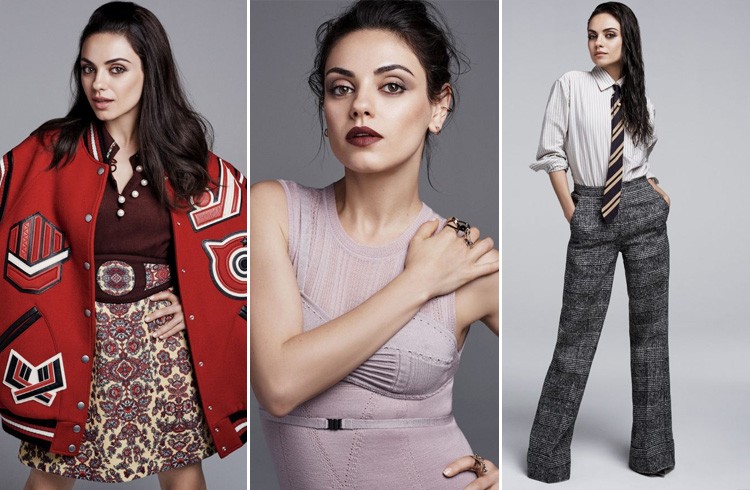 L – In Marc Jacobs sweater
R – In elegant Gucci dress, ring and shoes with Wilford tights. That is one startling shade of tights, isn't it?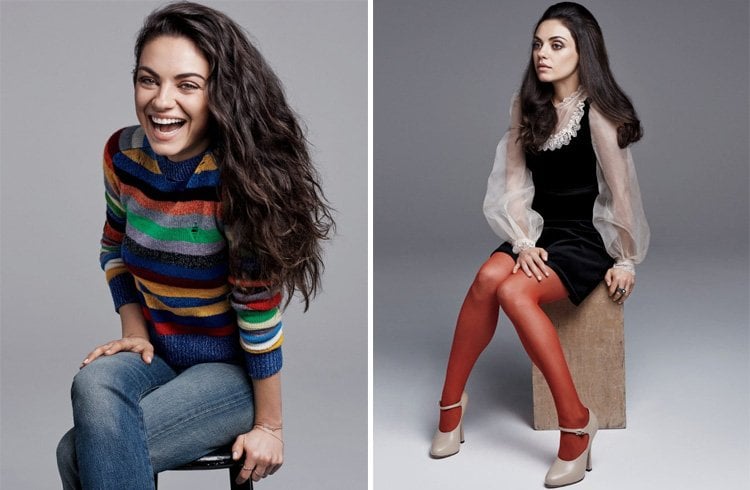 Jessica Alba On Red
Jessica Alba ruled the cover of the Red magazine with her strong, bold and steady mien. For the cover, she posed on a sky-rise in an absolutely gorgeous looking white dress. With soft curls and perfectly highlighted skin, she closed off her look.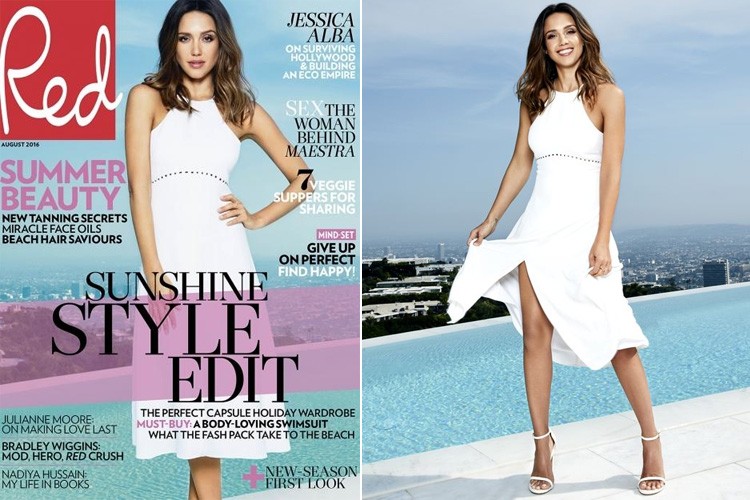 [sc:mediad]
Bella Hadid On Harper's Bazaar, Australia
Steaming up the cover of Harper's Bazaar for Australia was Bella Hadid. The Dior Makeup Ambassador flaunted her beautiful skin in a Chanel dress with crisscross details at the waist. The peachy pink makeup credits go to Victoria Baron. The shiny soft hair-styling credits go to Jenny Kim.
Alessandra Ambrosio On Cosmopolitan, UK
Too hot to pick was the Cosmopolitan magazine of UK. Wondering why? It's because the sensuous Victoria's Secret model, Alessandra Ambrosio graced the cover of the magazine. In a sizzling bikini style outfit, she looked painstakingly gorgeous. With wet hair look, glowing skin, she was drool-worthy.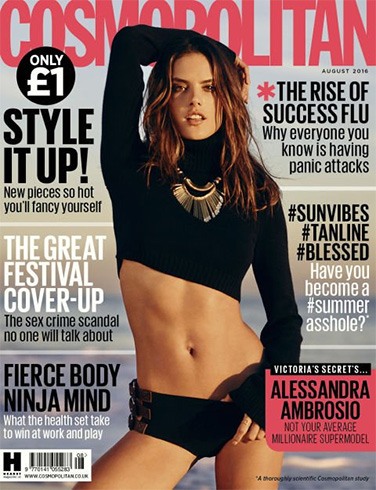 Check out her beach photo-shoot here.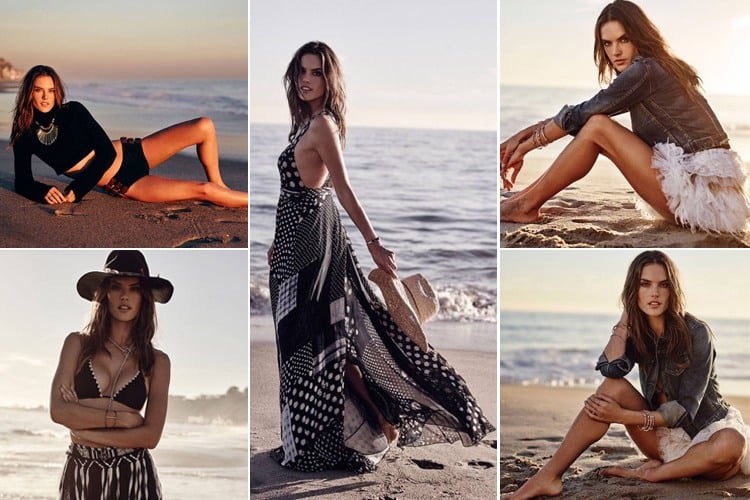 Of all the magazine covers disclosed here, which one is going back home with you today? Share with us your comments in the section below.
Images Source: instagram.com, twitter.com