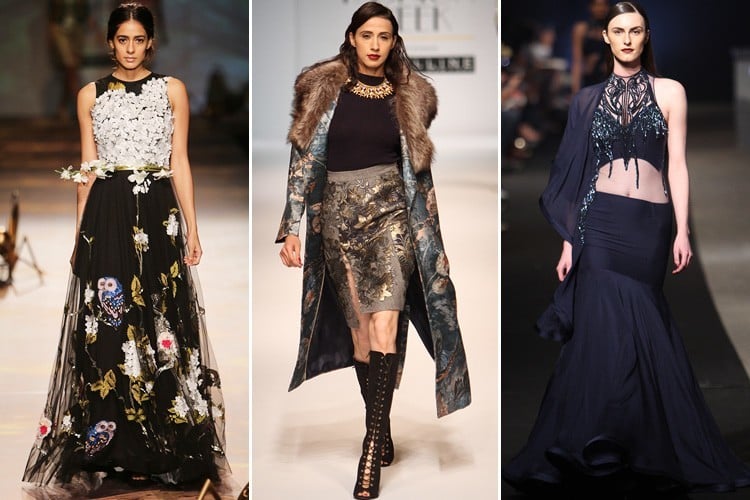 The much awaited Amazon India Fashion Week Autumn/Winter 2016, in association with Maybelline NewYork is here, and don't miss the explicit designers worth bowing collections that unveil their talents and grandiose work.
[Also Read: In And Out Of Paris Fashion Week 2016]
The grand event on the very first day brought to our delight Varun Bahl, Gaurav Jai Gupta, Hemanth & Nandita, Shantanu & Nikhil, Pallavi Mohan, Gaurav Gupta and also Kiran Uttam Ghosh.
Let's cast our eyes on the rococo styles of the designers at AIFW 2016:
Varun Bahl
He is a designer very well known for exhibiting his exotic motifs in bold tones and hybrid styles. This evening he chose to picture a jungle with owls peeping from flowering trees, squirrels perched on sequined branches, etc. With simple and classic cuts, appropriate frills, layers and circular cut flounces were achieved with ease by him in colors from tropical forest to vintage wallpapers.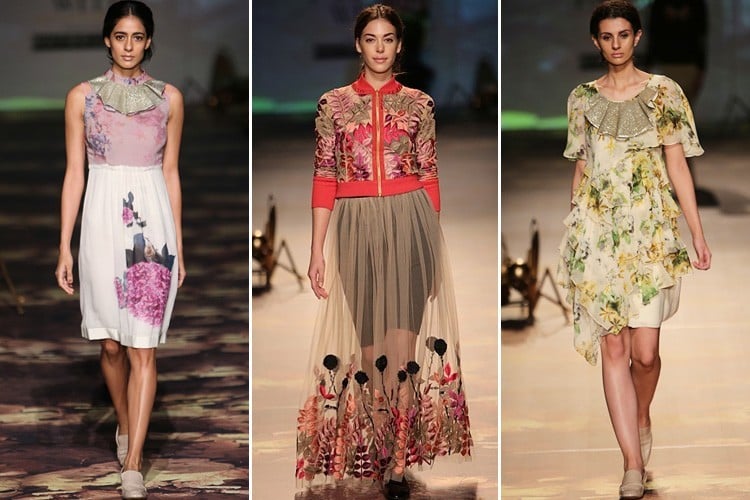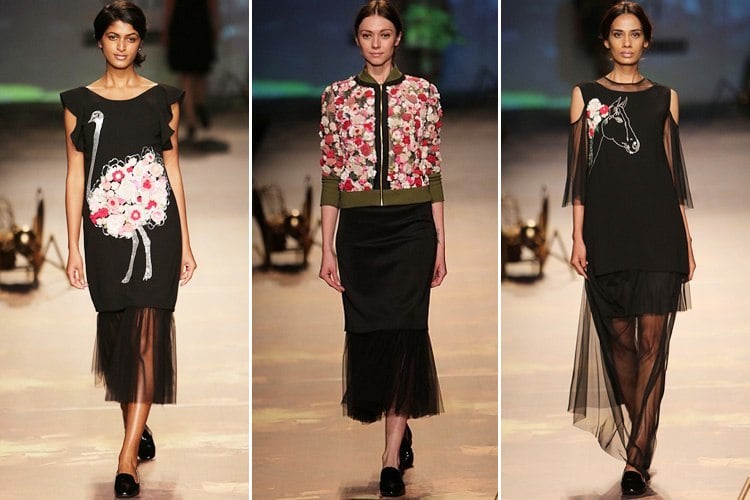 Gaurav Jai Gupta
The collection 'Akaaro' by Gaurav Jai Gupta was worth pausing and appreciating all along. The hand-woven patterns look simple but very bold. They also seem elegant and powerful with the crushed look of the fabric. Elegance at its peaks was achieved by the designer.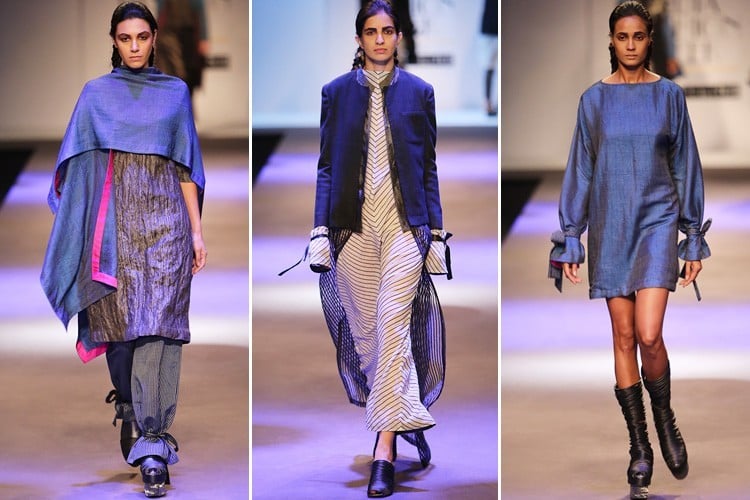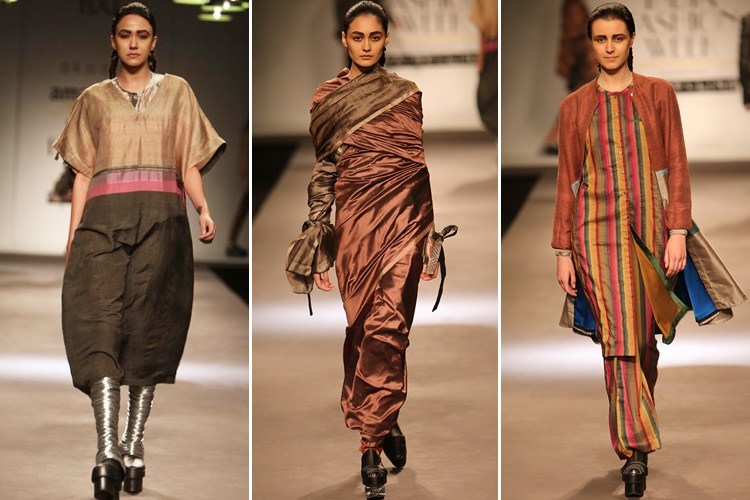 Hemant & Nandita
The designer duo presented their 'A Dark Enchantress' collection of gear which blended chiffon and brocades making apt cocktail dresses. Their compilation inspired by a trip to the mountains has a contemporary take on the period style. They brought a blend of red, gray and ornamental embroidery into dresses, shirts and winter wear.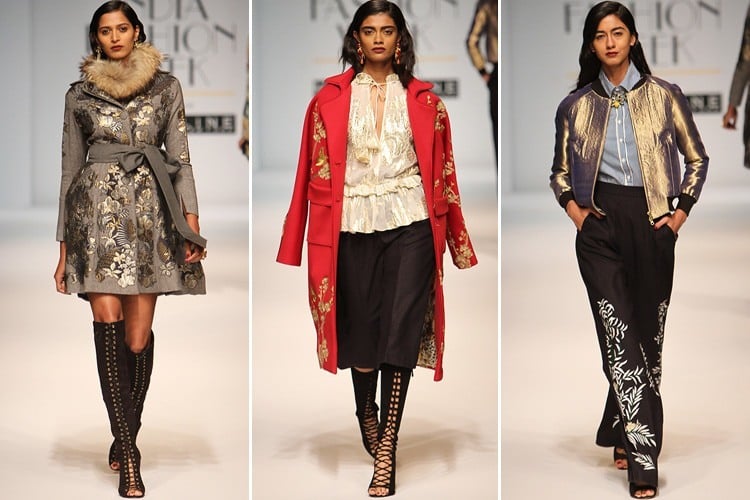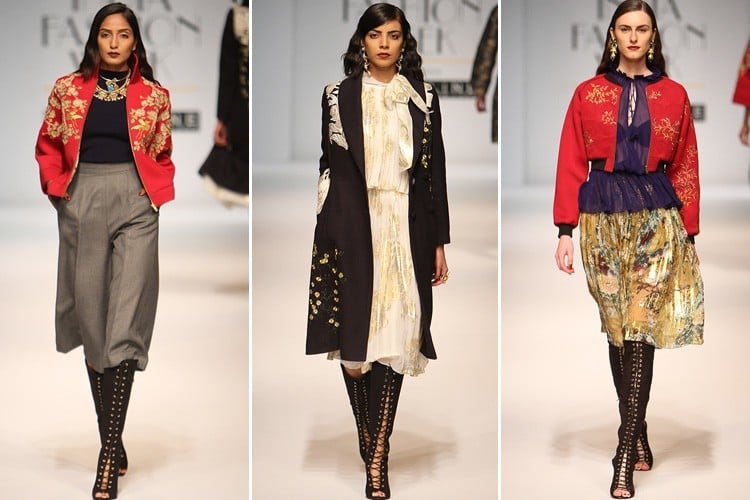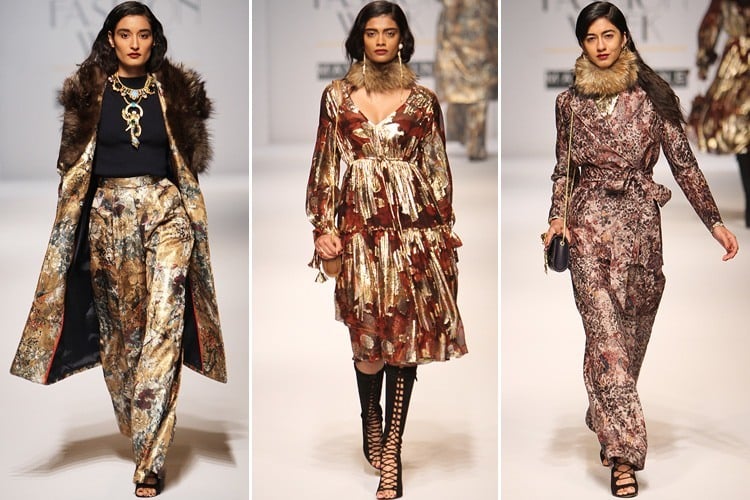 Pallavi Mohan
The designer exhibited her collection 'Synthesis' along with the designer duo Hemant – Nandita. She explained that her motto behind this amazing compilation is to send across the message of tolerance and adapting synthesis. The entire collection had smart layering for feathered tops, floral dresses and jackets, a total contrast to the winter idea.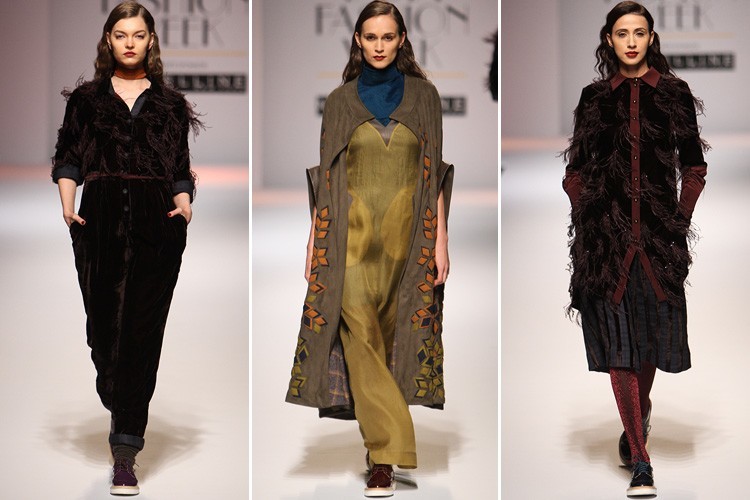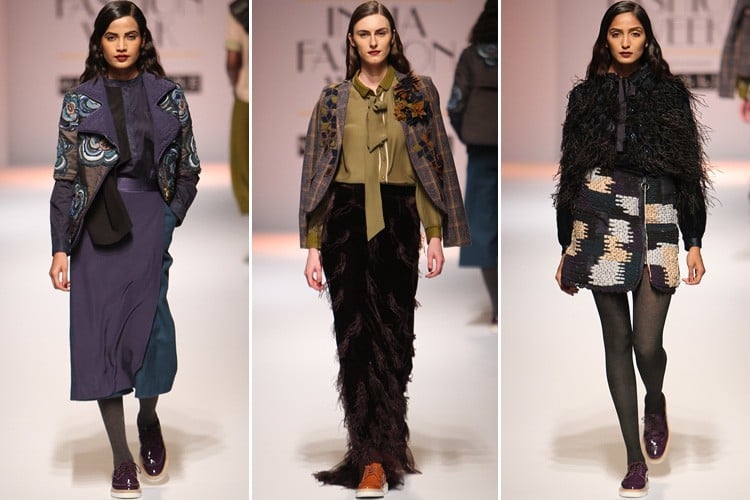 Rina Dhaka
The designer kept her patterns focused on the pleats, frills, folds and ruffles. The outerwears was highly toned in dark shades and were kept dressy.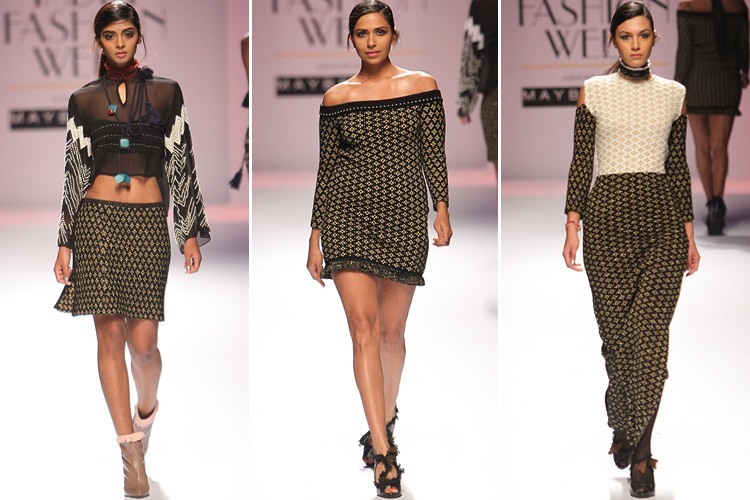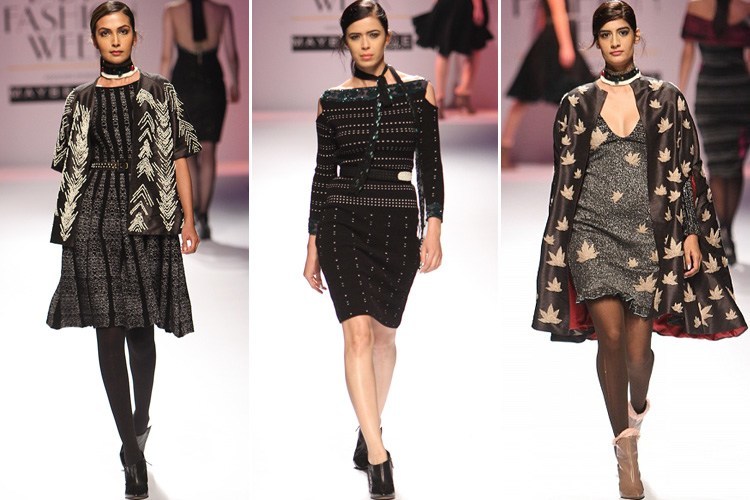 Shantanu & Nikhil
'The Last Walk' by the designer duo had a splash of shades of gray and beige and a shocking red tossed in between in a layered and frilly style. The entire compilation had a mix of gowns both ruffled and sheer, skirts and capes in pastel shades.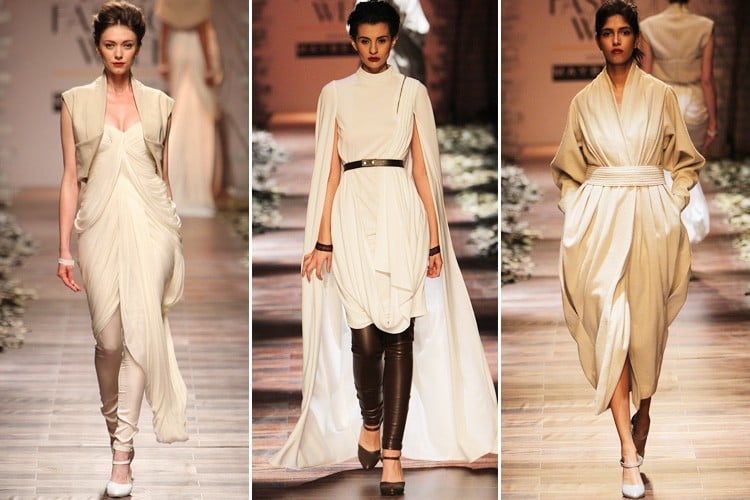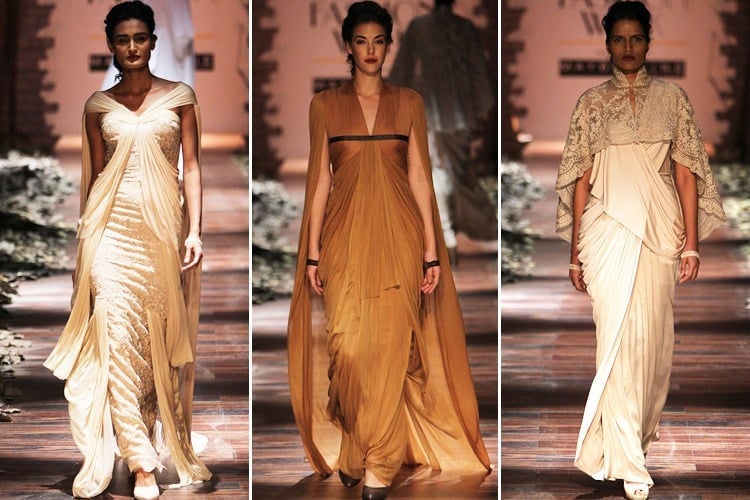 [sc:mediad]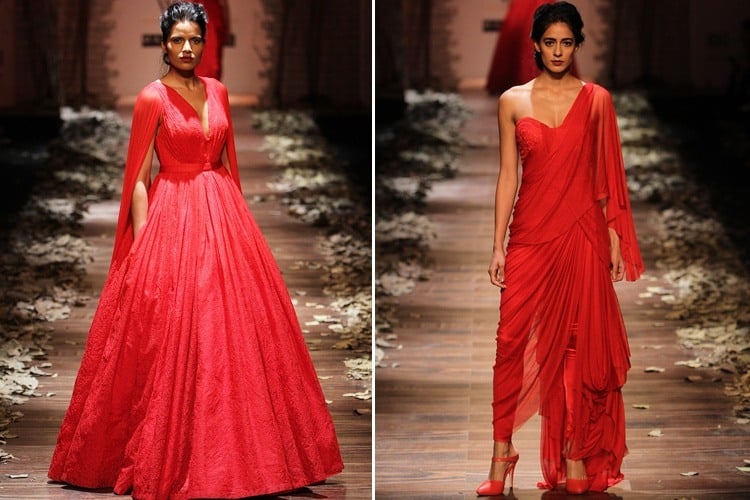 Kiran Uttam Ghosh
She presented an Indo-Western collection 'Silver' with exclusive filigree work, pearls and crystals. The collection depicted her strong liking towards silver. A hint of tribal fashion can be deduced by looking at the gear. Ornate jewelry with Tibetan, Mongolian and Central Asian streak can be noted as well.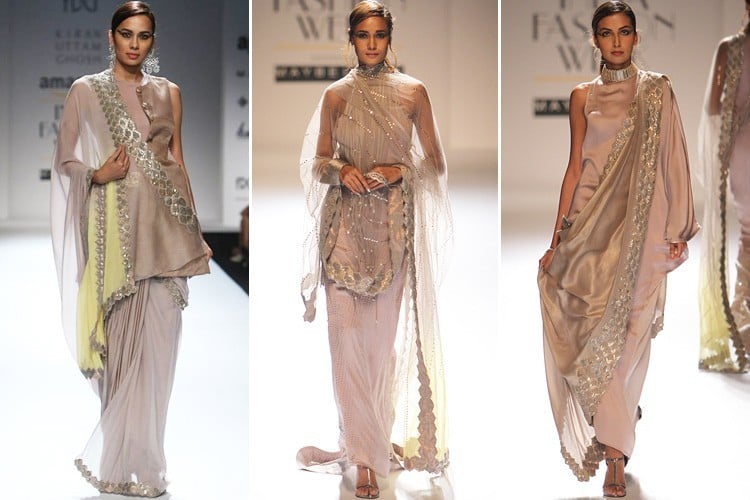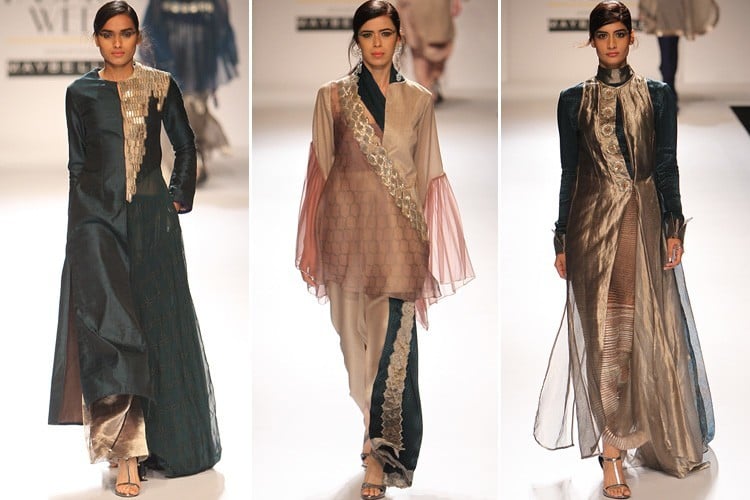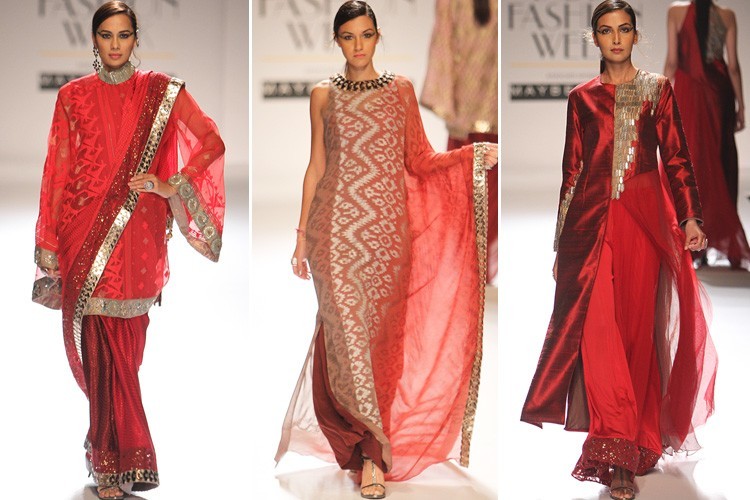 Gaurav Gupta
"Melt', the Autumn – Winter 2016 collection of Gaurav had his glam shows be it an edgy white gown or a classic red number. The design patterns had a metal melted look in well-structured drapes. His collection was a dramatic mode of ending the show for the evening.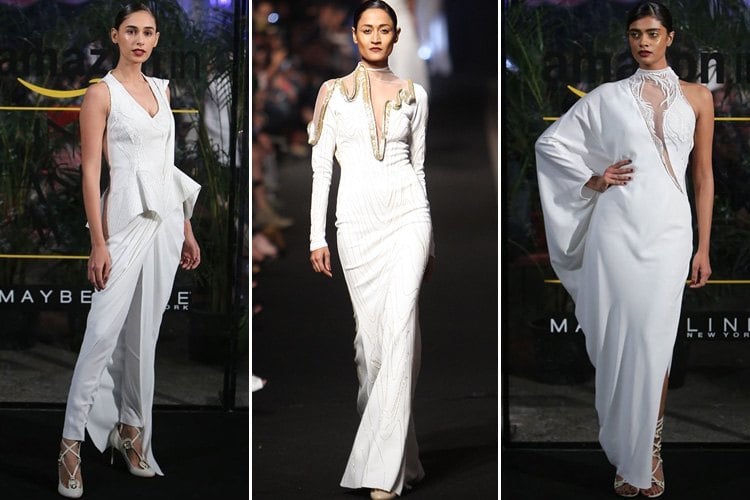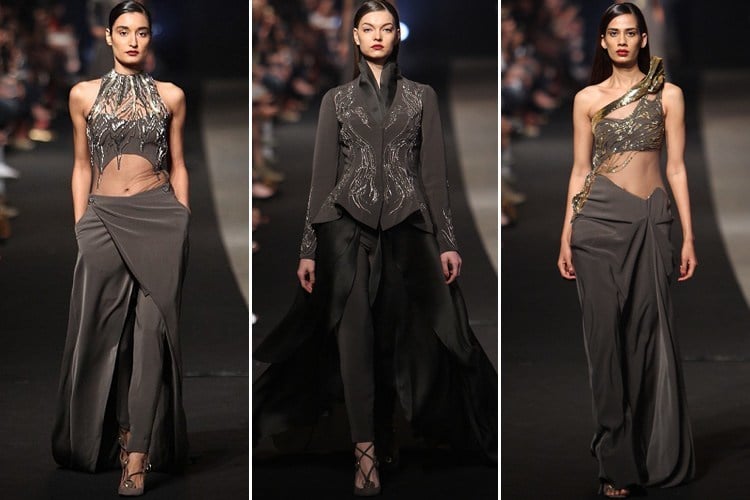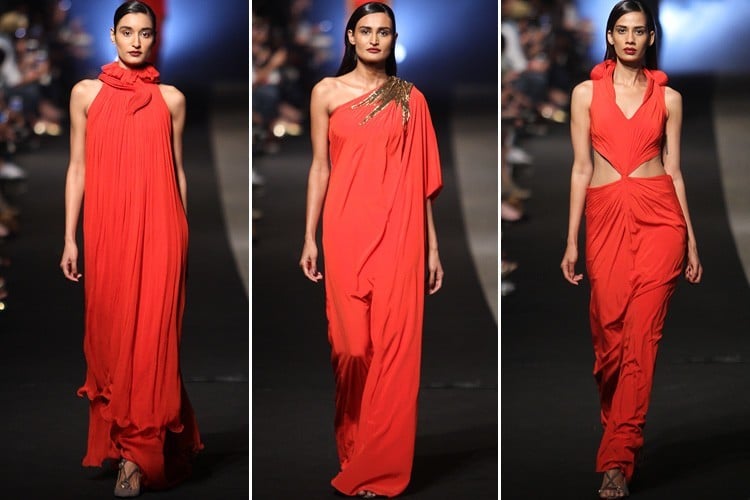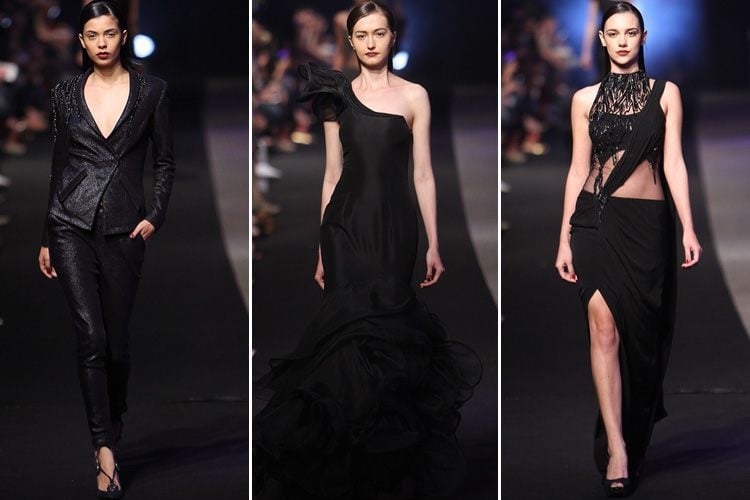 Follow us this entire week to admire the newer level of dimension in Fashion at AIFW AW16.
Images Source: vogue.in