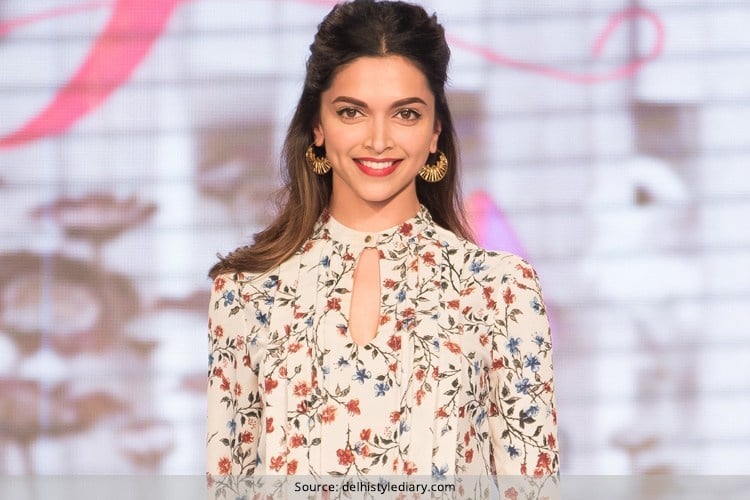 Born on January 5, 1986 in Copenhagen (Denmark) to badminton star of yesteryears Prakash Padukone, this little girl entered the film industry after a short stint in TV commercials. How was she then in terms of height and weight to land up with a Liril soap commercial, in 2004?
[Also Read: 15 Tricks You Can Steal From Deepika Padukon]
Well, today she has become an actress to reckon with and a global icon too. So much so that her performances in Ram Leela and Bajirao Mastani bring one question to the mind – what is the secret of Deepika Padukone Height, Deepika Padukone diet and Fitness Workout? Is there any special something for Deepika Padukone's fitness or for that matter Deepika Padukone beauty secrets? We will stop the guesswork and find out tips to get glow like Deepika Padukone.
Diet Secrets Of Deepika Padukone
Before she stepped into acting, Deepika Padukone was a badminton player. This goes to show her fitness conscious nature which is salute worthy in itself. What made her maintain the shape to die for can be assessed out from Deepika Padukone diet:
Breakfast – Two eggs + low fat milk or South Indian food such as upma, idli, dosa
Lunch – Two chapattis, grilled fish and an assortment of fresh vegetables
Evening Snacks – Nuts as well as filter coffee
Dinner – Chapattis, vegetables, and not to forget green, fresh salads
When it comes to Deepika Padukone diet, she largely prefers to go in for fresh seasonal fruits (example, grapes and mangoes). She also likes to go for natural fresh juices and coconut water after every two hours.
[Also Read: Selena Gomez's Diet And Fitness]
Interestingly, Ms Padukone tries to avoid non veg meals at nights, though she can't resist her temptation for dark chocolates.
Deepika Padukone Workout Routine
Cardio, weight training at gym, dance and Yoga are the key components of Deepika Padukone Workout Routine.
She might have enthralled everyone with her dancing skills in Bajirao Mastani, but Deepika Padukone has shaped and toned her sporty body through a plethora of sports activities. Her workout regimen comprises of the following:
She gets up at 6 am and does yoga asanas and stretching exercises. This is followed by a walking spree done for half an hour
In order to improve strength, stamina and stability; Deepika Padukone does pilates daily
Push-ups, pull- ups, crunches, and squats are the additional part and parcel of her workout regime
Light weight training, dancing and stretching exercises go that extra mile to make Deepika Padukone workout routine a successful one
Fitness Tips Of Deepika Padukone
Deepika Padukone's fitness can't be held a secret any more considering her rocking fitness mantra "Make fitness your way of life."
Having said that, her fitness workout policies are simple and interesting. Take a look how.
Eat fresh, and nutrient enriched foods
Fitness means being healthy from inside, not just be skinny or slim
Keep workouts an important must in your daily routine. This will keep you fit and healthy
Don't just rely upon diet and exercise in order to stay fit and healthy. Include sports activity too in your workout regime
Dancing is surely a good way to shed extra calories, in case gym is not up your mind
Drink plenty of water along with balanced diet and adequate sleep. This is an awesome secret behind getting an awesome body
[sc:mediad]
Yoga Regime Of Deepika Padukone
Yoga, asanas, pranayama and meditation are what keep Deepika Padukone routed to her fitness plans the natural way. Her yoga sessions are broken up into 10 cycles of Surya Namaskar which is followed by Marjariasana (Cat pose), Sarvangasana (Shoulder stand), Virabhadrasana (The warrior pose). Then there is Deep breathing and Meditation to do as well.
[Also Read: Deepika Padukone's 20 Most Perfect Fashion Moments]
As for the dancing part, Deepika Padukone likes to do Bharatnatyam, Kathak, even Jazz to stay in shape.
Time to conclude this post on Deepika Padukone diet and fitness. Who knows you might one day push to stardom.