As per the tradition I am back once again with December 2013 fashion magazine covers to bid a glamorous farewell to 2013. How could we enter the last month of 2013 without having a sneak peak at all of the leading fashion magazine cover pages? This time the Vogue Paris has topped my list because of the ultra hot cover full of romance featuring David and Victoria Beckham as the cover faces.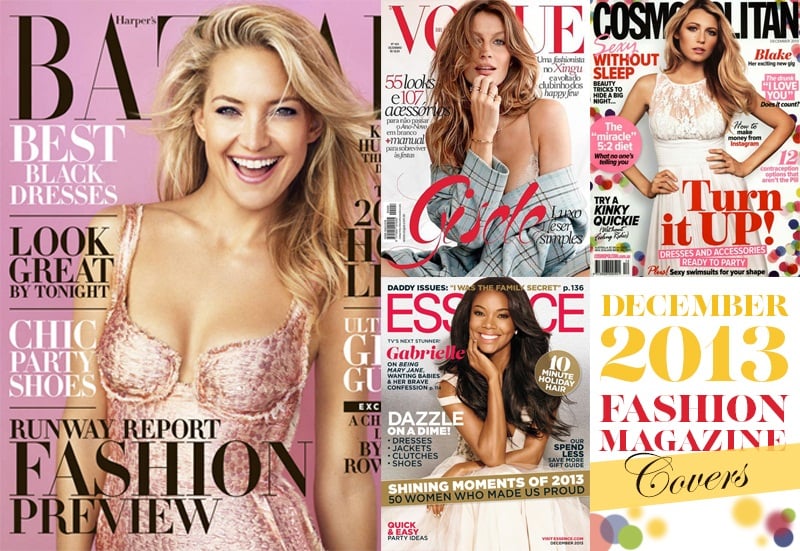 Before you snuggle into your mitens and scarves better have a look the glamorous covers this December has to offer with some heavy paladins managing to become the cover girls beating the tough competition. While Jessica Chastain is on the cover page of Vogue, Selena Gomez is once again the cover girl of Teen Vogue and Eva Longoria bags the place for Elle Spain.
Eva's photoshoot is another favorite as the actress look drop dead hotty in Swarovski crystals strategically placed on her body instead of any outfit.
While the month of December promises to drop down the mercury, these celebs have certainly raised the temperature with their sizzling photo shoots. Do have a look and enjoy scrolling!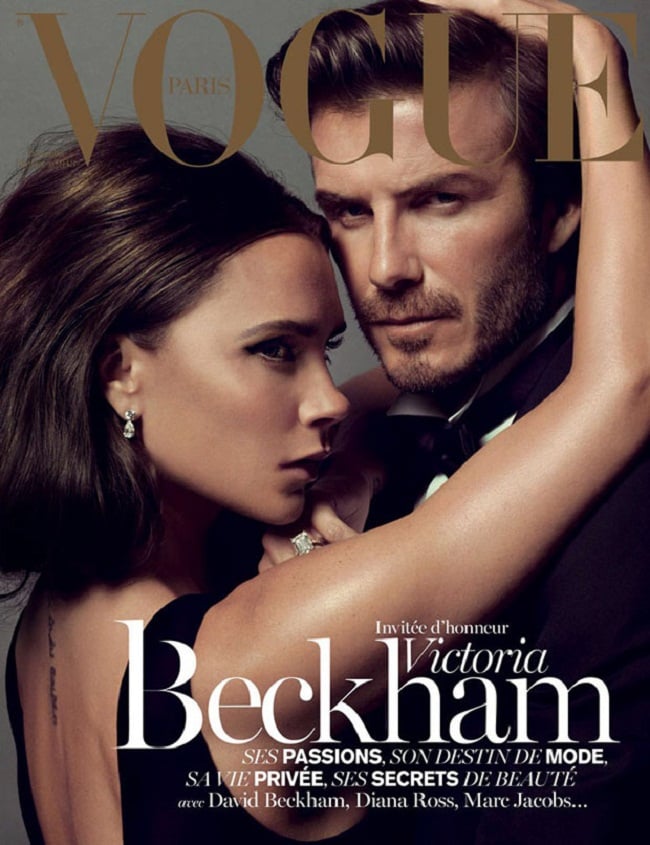 This star couple has appeared in countless magazines individually, but this is for the first time the fashionably correct couple has come together to dominate the December cover page of Vogue Paris. David now joins the coveted groups of sports stars including Serena Williams, Ryan Lochte, Hope Solo and LeBron James to feature in the cover page.
This is certainly a special issue as it features Victoria's guest column on "Who is David Beckham?" where Victoria discusses her relationship with the former footballer.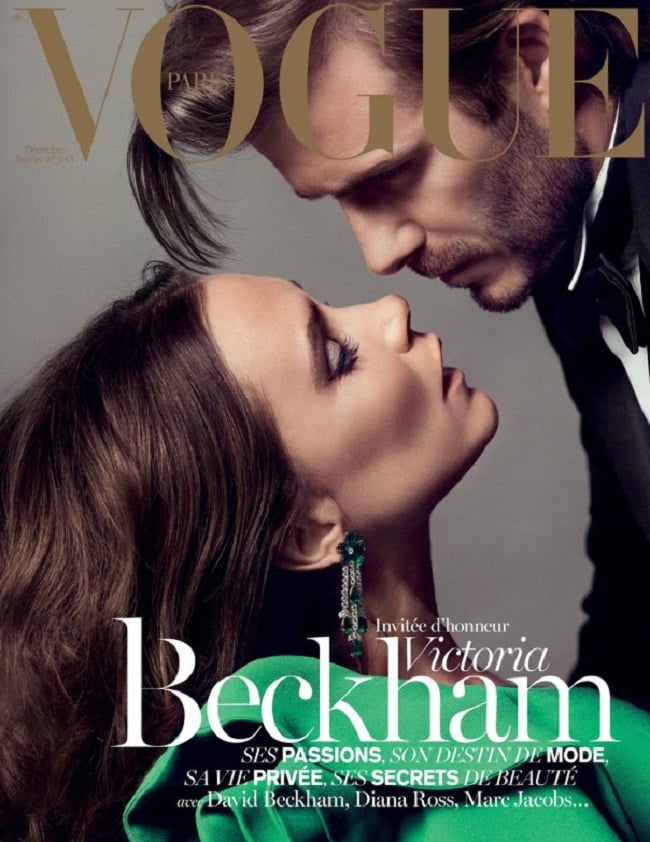 Here is an excerpt,
"We've always been – and I include the children in this – amazingly happy about the success David has achieved. All those matches where we stood cheering on the terraces. David and I have been through so much together. We've had our ups and downs, but we're so proud of each other."
Beautiful body is not easy to obtain, only a dedicated woman like Eva Longoria under strict diet and religious exercise regime can flaunt such to-die-for curves. the Former Desperate Housewives has bared all to dare all, only to dazzle in Swarovski crystals before the lenses and nothing else.
Around 75,000 crystals were studded on the starlet's modest body. the sparkling lady shared her apprehension of this photo shoot by opening up,
"The only fear I had before doing the crystal cover was being so naked. Not being able to cover anything made me feel very insecure." I wonder how long they would have taken to prepare her for her shoot? Anyways hard work pays off as it's a sure sort delight for the readers.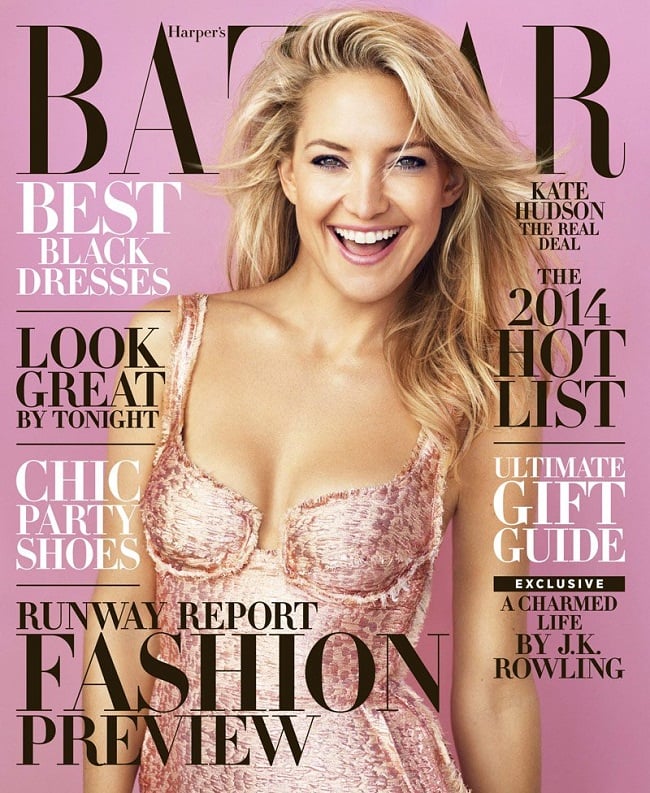 Kate Hudson sizzles on the cover page of Harper's Bazaar US for December issue. Photographed by Alexi Lubomirski, the blonde star looks ravishing in Tom Ford, Alexander McQueen, Givenchy and Fendi. The down to earth star confesses stating that even though she dons outfits from the world's best fashion houses, in her personal life she doesn't prefer wearing high end clothes.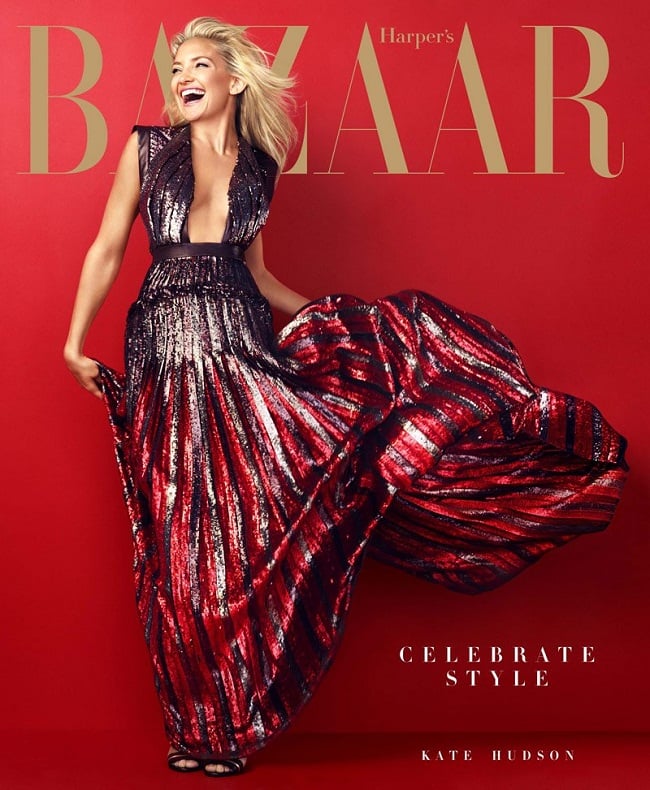 Kate had this to say,
"People think we own all these dresses, but we borrow them! I can't afford to buy that stuff. There are certain things I splurge on, but it's very rare, especially when you have two kids and school tuition. I'm not a big high-end fashion shopper. I wish I could but the truth is things are just so expensive."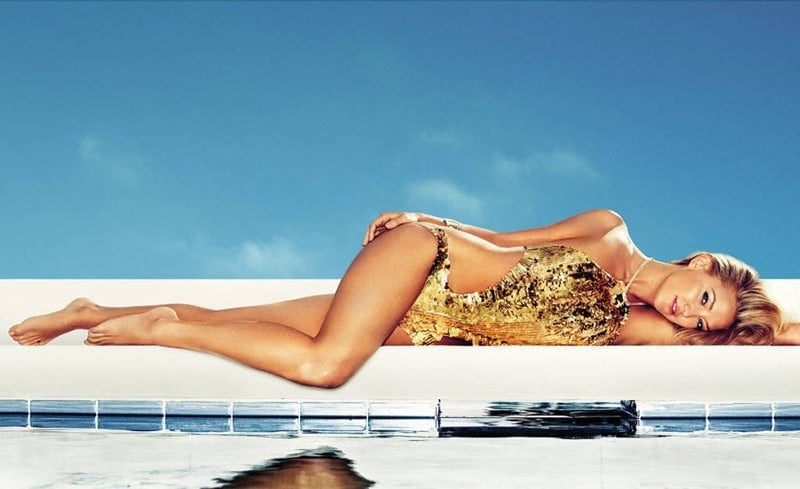 The good girl goes bad girl again with a raunchy photo shoot for the GQ UK magazine. As GQ celebrates its 25th anniversary this month, they decided to sport RiRi in a Medusa avatar by Damien Hirst for the cover page. I don't know what to tag her cover photos – racy or scary?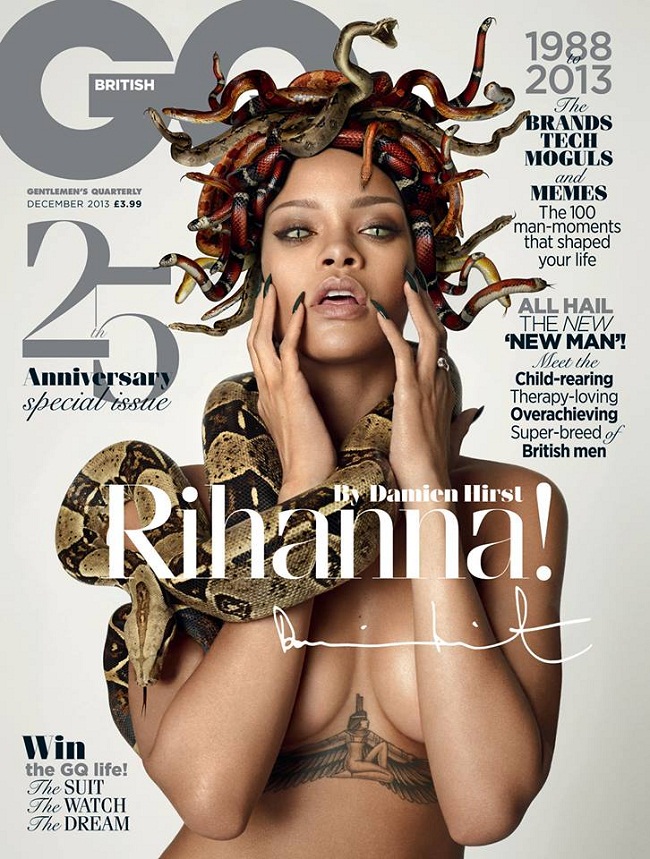 Whatever, since she is Rihanna so whatever she does it's just histrionic! The pop icon channels Medusa playing around with a nest of snakes and a large python, which seems to be completely tamed by this pop diva.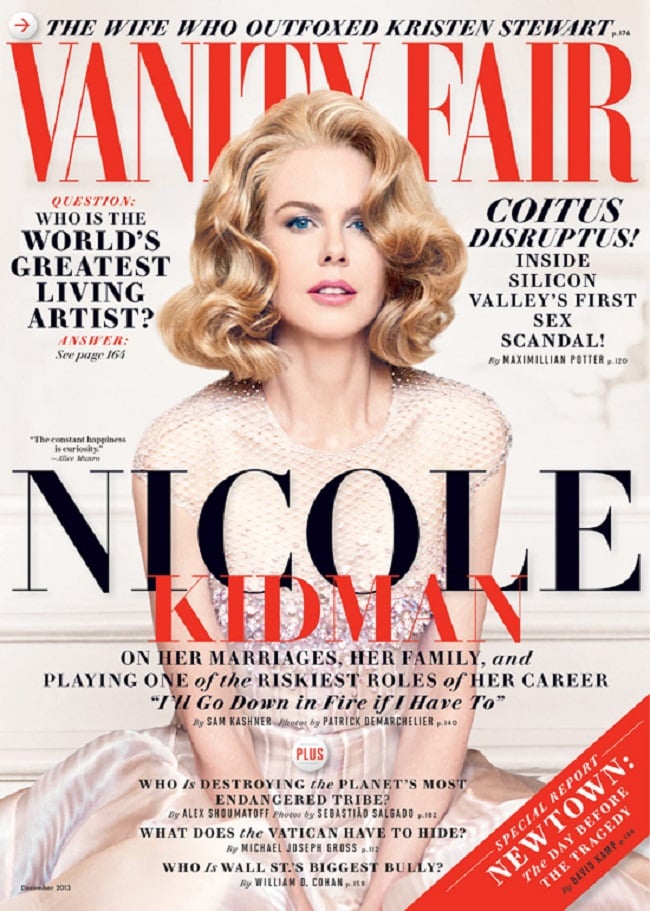 My love for Nicole Kidman knows no boundaries just like I fall for Madhubala, our Indian diva. The 46 year old actress still makes the newcomers envy of her killer figure and timeless charm. I made sure to grab the online issue of Vanity Fair of this month only to check-out what Nicole dishes out in her interview about her first marriage with Tom Cruise.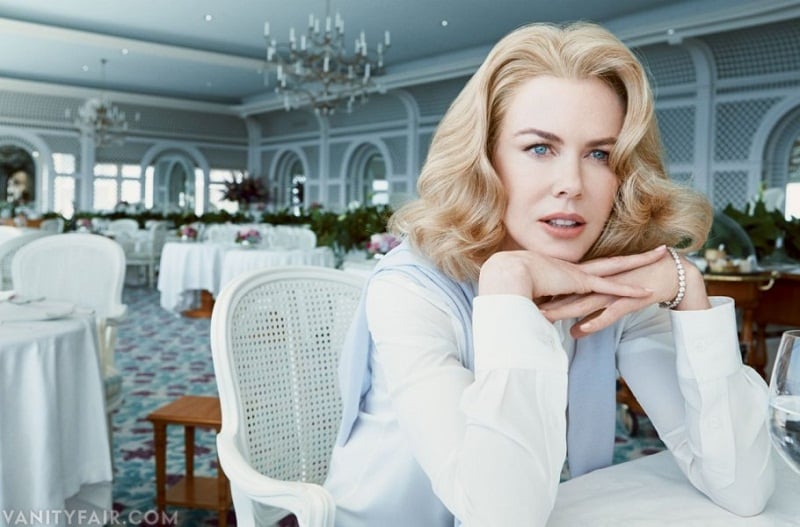 And this is what I have gathered,
"I was so young. There is something about that sort of existence that, if you really focus on each other and you're in that bubble, it's very intoxicating, because it's just the two of you. And there is only one other person that's going through it," She said, adding, "It brings you very close, and it's deeply romantic. I'm sure Brad Pitt and Angelina Jolie have that — because there's nobody else that understands it except that person who's sleeping right next to you."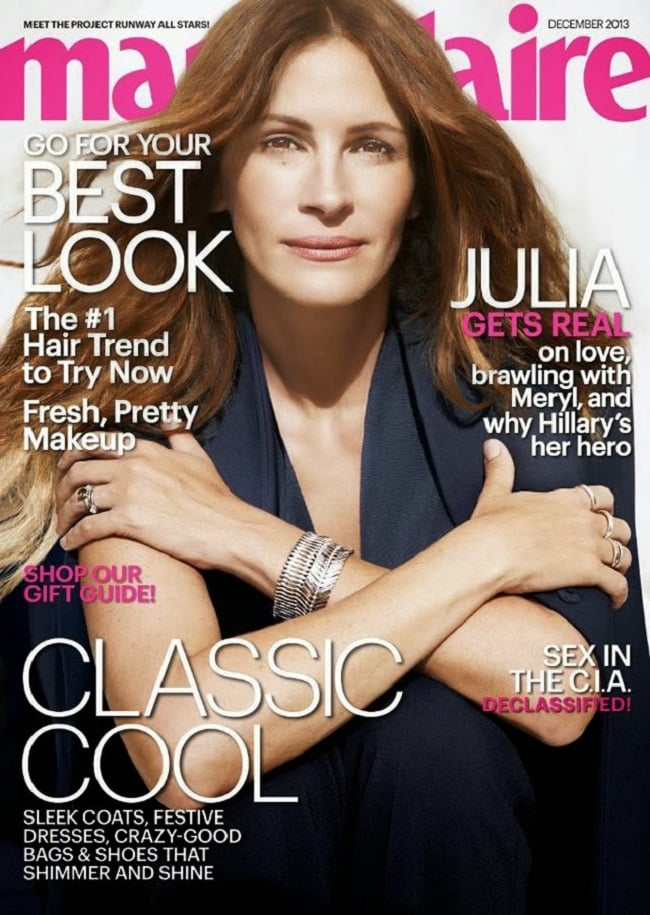 I am in love with Julia Roberts since her Pretty Woman days. The legendary actress is as versatile as Meryl Streep. She can make you cry and can giggle you all over through her acting skills. Step Mom is one of my favorite movies from her list. the 46 year old actress is dominating the Marie Claire cover page this month. She opens up on a lot of things from her career and Oscar achievements to social media.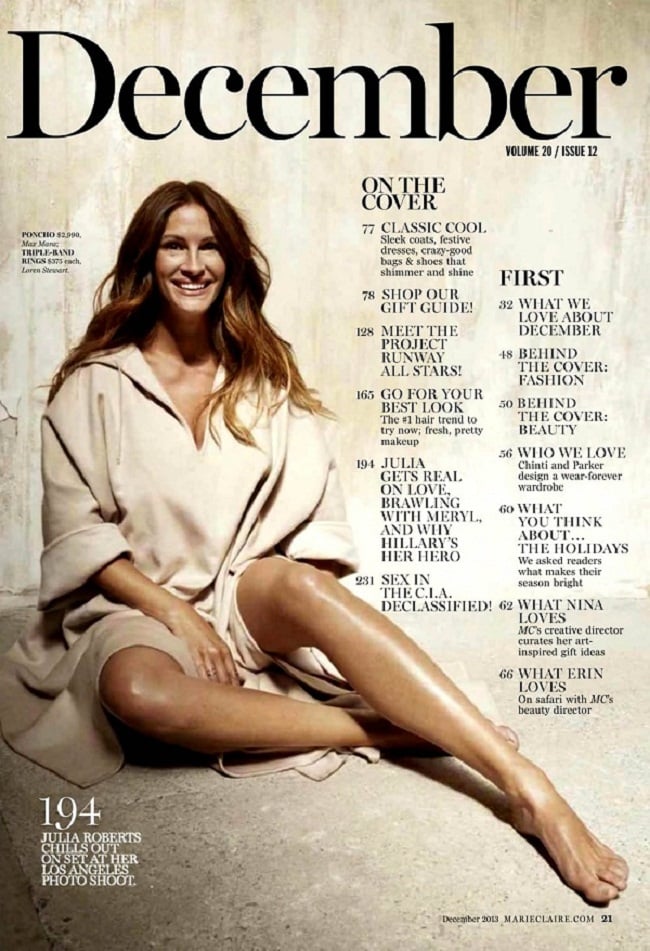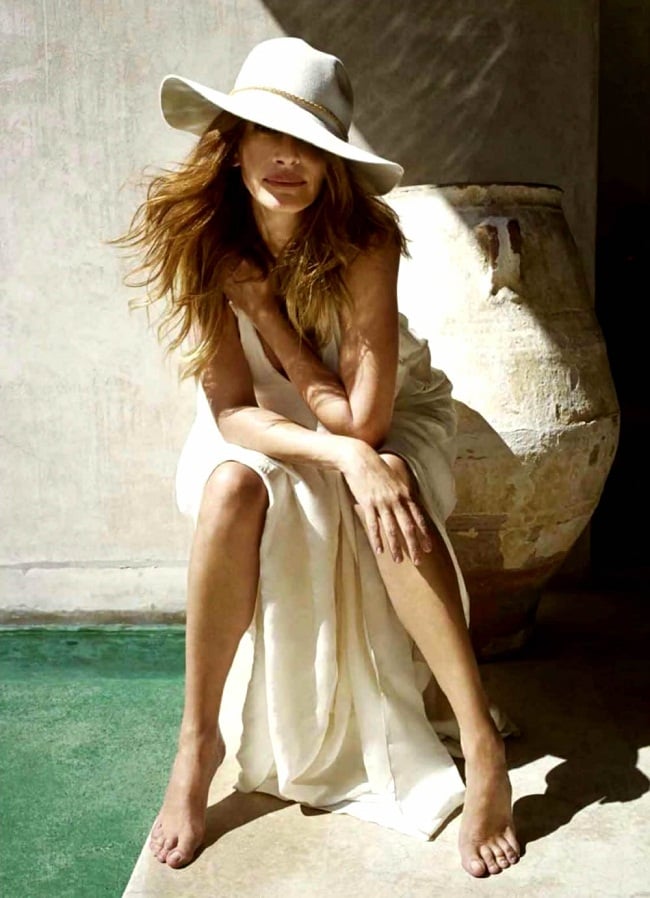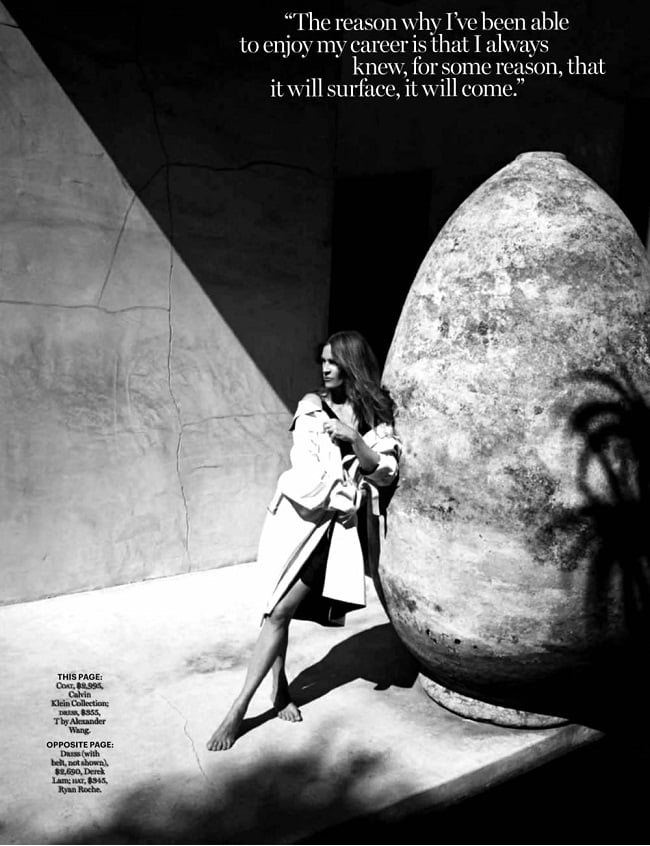 On her Oscar chances: "Listen, every actor wants to win an Oscar, full stop. It doesn't mean you try to design things around how to accomplish that because that's impossible. Now that I'm a grown-up person and have things of such greater value to pin my idea of joy and fullness on, if something like that were to happen again, my feeling of thrill would be defined in a completely different way."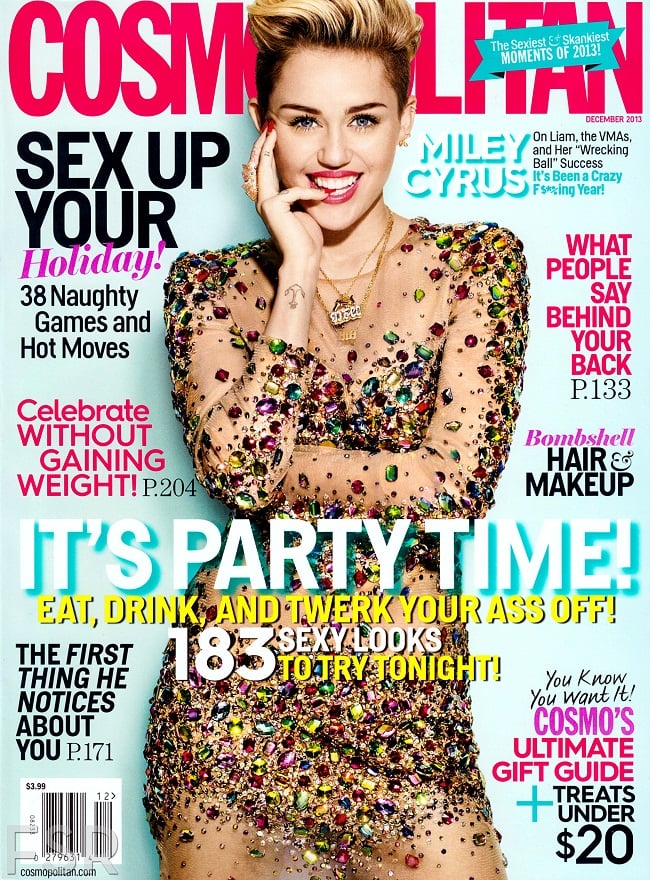 She is these days the real bad girl – Miley Cyrus. be it her raunchy on-stage performance or racey videos or her weird facial expressions in public, the girl is always in news. After sizzling the Rolling Stone cover page last month, the 20-year old entertainer now graces the Cosmopolitan December issue.
The singer has given an interview in length, opening up on almost everything from her insane year to controversial VMA performance and life after being single.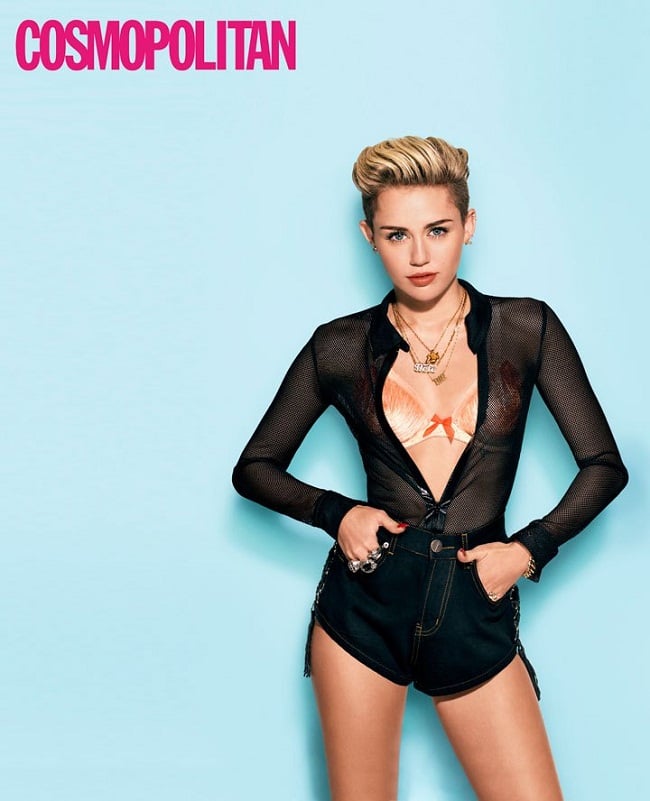 On her insane year:
"Everything is so chaotic and crazy right now and it's so much all at once, but I'm living for it. I'm just having the best time ever and everything's falling into place like it's supposed to. Even people who want to hate on me, they can't even shut down the fact that I'm literally what everyone is talking about. I don't want to say that I'm on top right now – I feel like I'm kind of an underdog in a cool way. It's almost punk rock to like me because it's not the right thing to do. Like, society wants to shut me down."
And last but not the least – we have a handsome surprise!
This is now a testament to the fact the George Clooney Looks great in anything…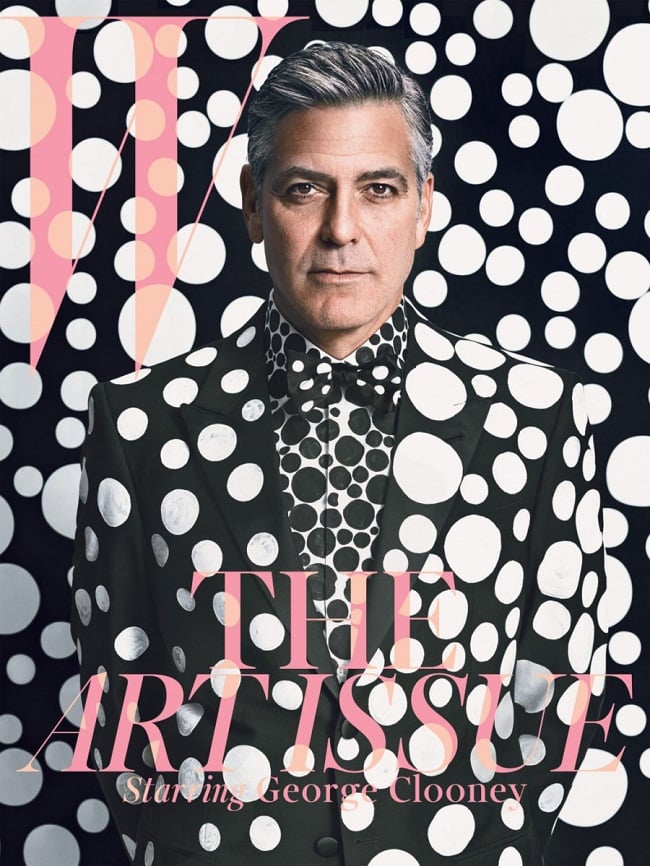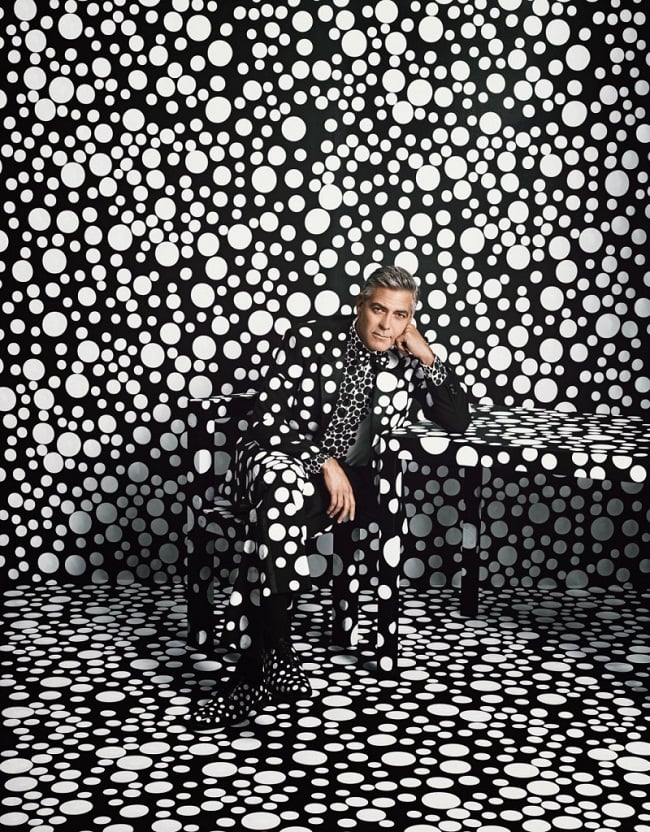 George Clooney, Pierce Brosnan are among the few in Hollywood that age factor has nothing to do with. They can look timelessly handsome and charming at any age, making millions of girls to fall for their hot personality.

Surprisingly, the December issue of W features George on the cover page. The optically-challenging image in a polka ot suit set against a polka dot background was carved out with the help of Japanese art director Yayoi Kusama. While the monochrome dots can irritate your eyes, the actor's salt and pepper look acts as soothing factor. Clooney is featured in a customized Giorgio Armani.
Hope you enjoyed this periodical!