She is the one of the highest paid film actresses in India and the recipient of several awards, you will be amazed as much as her. TIME has named her as one of the 100 most influential people in the world in 2018. She is all set to marry her heartthrob on November 14 and 15 in Lake Como in Italy. With gorgeous looks and stellar performances by her side, how does Deepika Padukone without makeup look like? Eager to know more about it? Keep reading.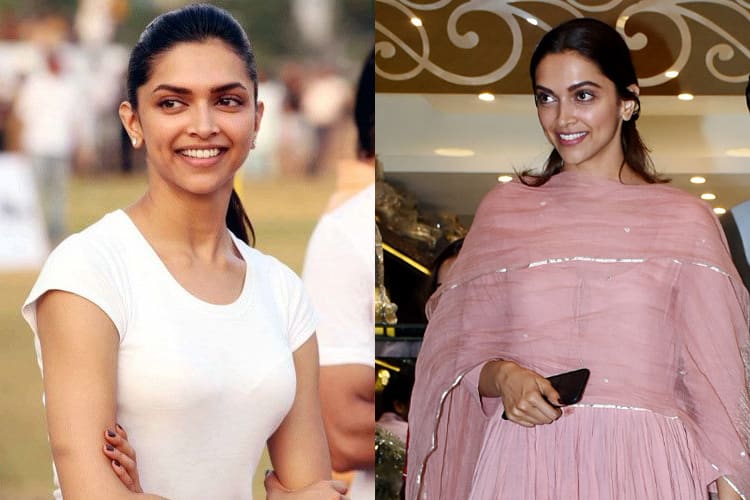 7 Looks Of Deepika Padukone Without Makeup:
It is no discovery that Deepika Padukone natural looks have been in the news for quiet some time. Much of the applause comes from her gorgeous smile, her doe-like eyes, and her awesome locks. That's why she is the 'it' girl of Bollywood. And naturally so! In fact, her no makeup look is a treat to the eyes which not many are aware of. Come let us decipher Ms. Padukone in her no-makeup avtar. You will love it and aspire for it!
1. Deepika Padukone While Shooting:
Not every time is Deepika Padukone shooting for films. Her brand endorsements for Liril, Limca, Parachute Advansed coconut hair oil, Close up toothpaste, Tanishq and many more have earned her a hefty amount as well. This pic shows you Beautiful Deepika without makeup. Her hair in this look of hers is courtesy the Coconut Oil she used. Did you know, Deepika Padukone moved at the age of 21 to Amchi Mumbai to pursue a career in modelling? She lived at her Aunt's place before she became the Kingfisher Calendar Girl in 2006. Before the release of her debut film Om Shanti Om, the beautiful Deepika Padukone became the fresh face for Liril Orange ad (which was earlier heavily endorsed by actress Aishwarya Rai). Being the brand face of Liril Orange was Padukone's real claim to fame.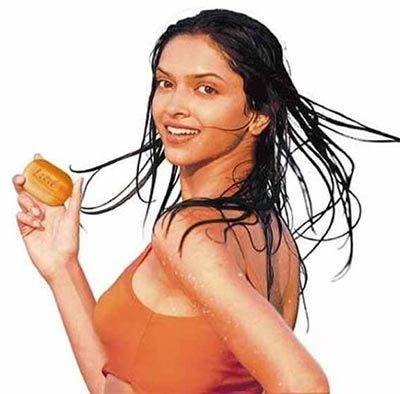 2. Deepika Padukone's Airport Look:
A common thing doing the round amongst actresses these days is sporting "airport look". And Ms. Padukone is no exception. A classic example of Deepika beauty without makeup is this airport look of hers where she rocks with the grey jumper on along with the blue denim. Even the Amla bag complements her look. This is an example to follow for the airport babies!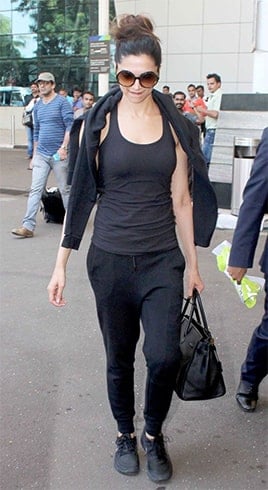 3. Deepika Padukone At A Birthday Party:
Going to a birthday celebration means putting on the best shoes (which also means the best dress)! But for Deepika Padukone fashion profile it means just being herself. Here she is at Ranbir Kapoor's 30th birthday where the actress pulled off a nerdy look dressed in a Zara shirt with a washed and torn pair of jeans. This look of hers might take you back to the school days but that shows the effortless beauty of DP. Just pure and unfiltered!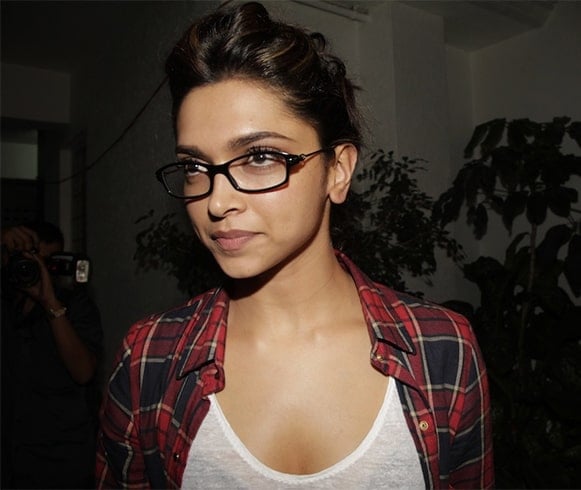 4. Deepika Padukone In Her Pearly Avtar:
Maybe she is born with it and there is no denying DP's pearly whites – her best beauty secret till date. Even the best highlighter will fade away in front of Deepika's glowing smile. That's why she has been able to win the hardest and harshest of hearts from the time she entered films. From handling cameras to the omni-present paparazzi, Ms. Padukone's face glows to the best way possible, which is an integral part of Deepika beauty tips.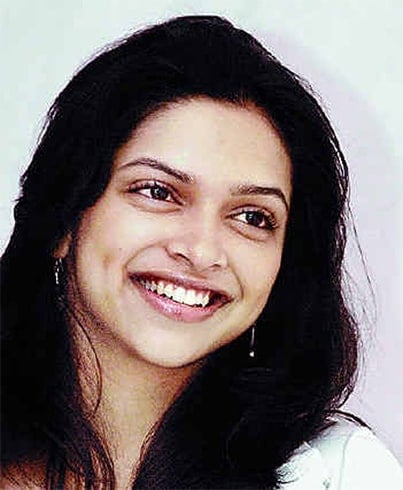 [sc:mediad]
5. Deepika Padukone At A Badminton Match:
Considering her father Prakash Padukone is a former Indian badminton player (he was ranked World No. 1 in 1980), we can safely calculate that sports is in Deepika's genes. It also means Deepika Padukone fitness tips include playing badminton. In the pic below, Deepika is spotted playing a badminton match at Mumbai with just a gentle touch of eyeliner and lipper, that's all. So thanks to the nearly no-makeup look of hers, it stole the attention more than her blue tee. Isn't it amazing to watch her perform at the net without an iota of makeup, yet stealing the show?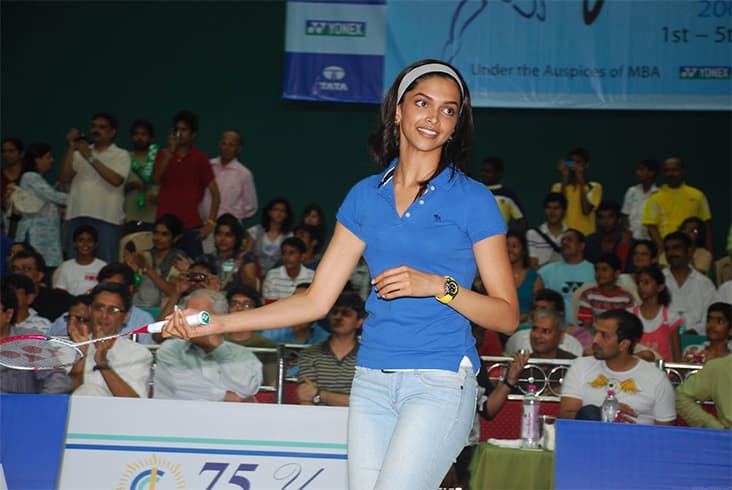 6. Deepika Padukone In White Ethnic Dress:
This pic truly shows Deepika no makeup. She is dressed in a beautiful white salwar kameez and with no makeup on her face. Which goes to prove how dashing she looks without makeup. Hope you have got your cue on what to wear and how to look in the next summer season. Thank you Deepika Padukone for showing us how simplicity (in the form of no makeup) goes a long way in winning hearts.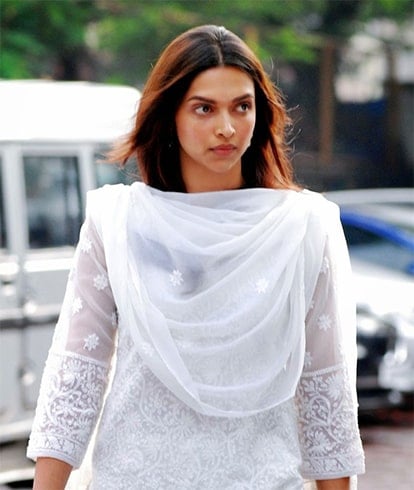 7. Deepika Padukone In Casual Tee:
Walking bare-faced is an asset of Deepika Padukone not many are aware of. The image below shows her in a casual tee where she skipped wearing the base makeup (though she has a hint of gloss and liner). As for the winning shot, there is her charming smile which is such a crowd-puller. What say?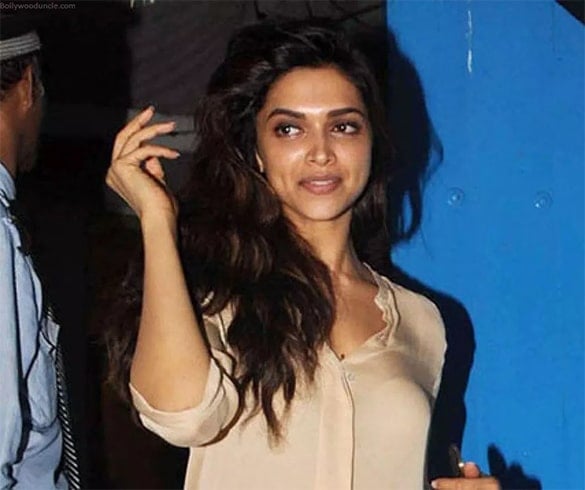 Talk about Deepika Padukone beauty secrets, and this is what the global sensation has to say "…It's very important to have a glass of water once every hour to stay hydrated."
Not able to contain your excitement on Deepika Wedding Styles? The bride-to-be will be wearing two outfits of different kinds for the two different ceremonies. For the Konkani rituals (depicting her community) Deepika will be wearing a saree in hues of golden, orange and marigold. The pallu drape will be shorter or tucked in. This style is called the 'dhoti' style. In fact, Deepika Padukone had worn a similar saree for the shooting of her film Chennai Express. Her bridal jewelry will be from Tanishq.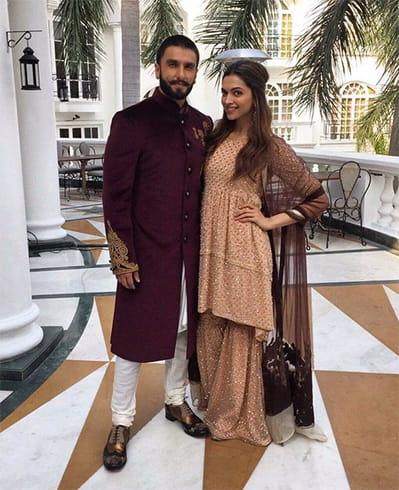 So, ladies and gentlemen, how did you find this article on Deepika Padukone without makeup? Do you agree she looks just as beautiful without makeup or do you think she needs a speck of it? Tell us in the comments below and don't forget to share this blog in your social network.