Keeping their marriage an extremely private affaire, there have been absolutely no pictures leaked of Deepika Padukone and Ranveer Singh's wedding functions. However some information with respect to the functions are doing rounds. Here's all the update from #Deepveerkishaadi.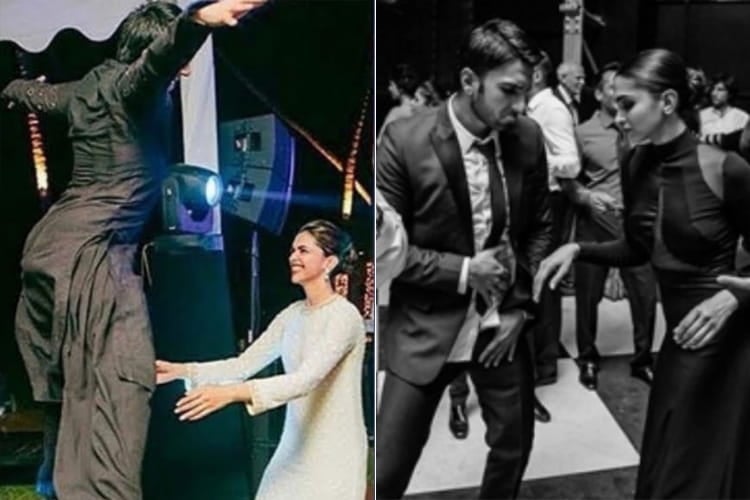 Ranveer Singh and Deepika Padukone are getting married at Lake Como, Italy and even from miles apart we are getting goosebumps thinking about this truly madly deeply in love couple's union. It all started on the sets of their movie Ram Leela and after 5 years of being together, the two superstars of Bollywood are finally tying the knot.
Deepika Padukone and Ranveer Singh pre-wedding functions
With the couple along with their families and guests in Italy, the pre wedding functions are on in full swing. Yesterday Deepveer hosted Mehndi and Sangeet functions for their guests in attendance.
Engagement Function:
The Mehndi and Sangeet celebrations were preceded by the official engagement of Deepika and Ranveer on Monday. It is reported that the actor went down on his knees for his lady love which got her all emotional and teary eyed. 40 of their closest people were invited to the engagement which was a formal sit-down dinner.
Deepika and Ranveer dressed up monochrome for their official engagement. While Deepika dressed up angelic in a white dress, Ranveer suited up in a black suit.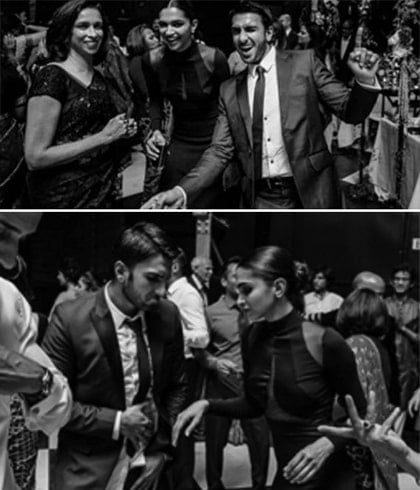 Mehndi Function:
The day 2 of the wedding festivities had a Mehndi function planned for Tuesday afternoon. The two hosted separate mehendi functions, with the groom side's ceremony taking place at the CastaDiva Resort overlooking Lake Como. The bride side had their Mehendi function about 5 kms away at the Villa D'Este.
It has been reported that along with the females, the male members also had their palms done up in henna at the mehendi of Deepika and Ranveer.
The man just knows how to show his love, and to express his affection, Ranveer had "Deepveer" put on his palm with henna.
True to his persona the actor made a dramatic Bollywood entry dancing to the tune of hit number, Tune Maari Entriyaan.
Singers Shubha Mudgal and Harshdeep Kaur kept the guests entertained during mehendi. Harshdeep started out singing traditional mehndi songs like Mehendi Ni Mehendi, Kala Sha Kala, Mehendi Hai Rachne Wali and the likes. She was later joined by Shubha joined in with her Thumri songs. Rumours are that Shubha Mudgal's thumri brought tears to the bride-to-be.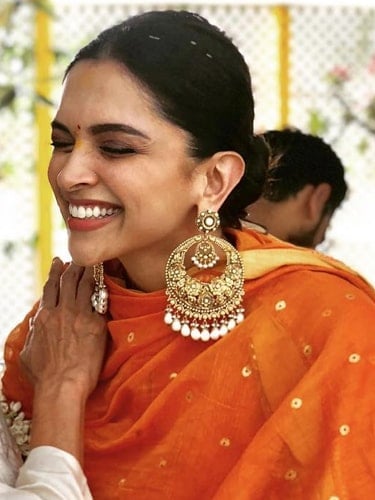 Sangeet Night:
Tuesday evening was all about music, dance and overflowing emotions at Deepika and Ranveer's Sangeet Night. Ranveer Singh's love for music and dance is known and the man was swayed in full form on his Sangeet night. His happiness shone on his face as he danced away the night with unmatched energy.
[sc:mediad]
In his element, Ranveer's Punjabi genes grooved to the beats of the Dhol. At one point the man even took the Dhol and played himself. Taking the dhol towards his to-be wife, Ranveer had Deepika blushing as he played for her.
With the Dj playing some blockbuster Bollywood numbers, the two shaked legs together and enjoyed their last single night.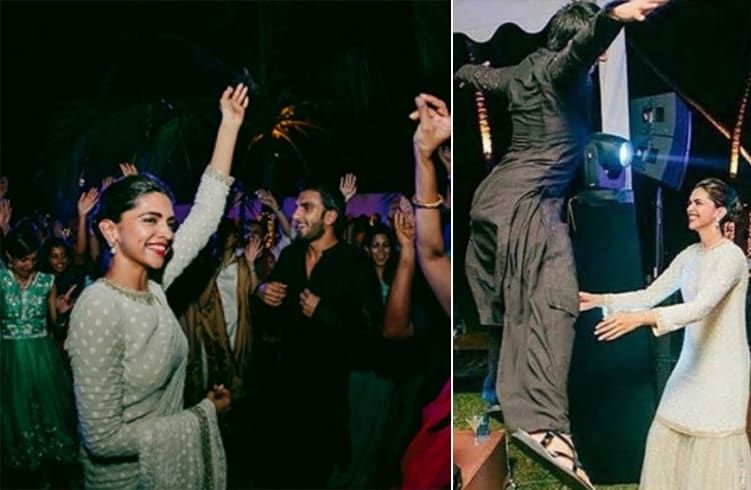 For their Sangeet, Deepika Padukone and Ranveer Singh wore co-ordinated Sabyasachi outfits in matching shades of red.
With the pre-festivities concluded, the two will be married in a traditional Konkani style ceremony in the early morning of the 14th of November.
Images Source: instagram