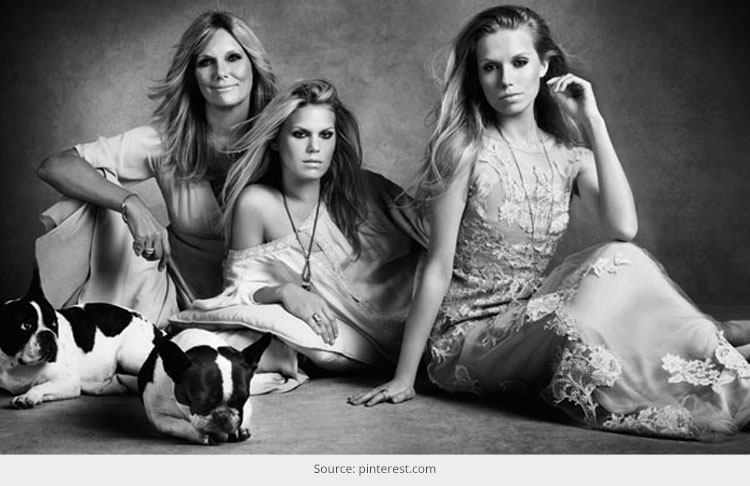 You must be well aware of the daughters- while some are super models, some are established fashion designers and others are renowned actresses. Their fashion statement is popular worldwide. They are the fashion icons for today's generation, but do you know who are their inspiration and behind their success?
Let's have a look at some of the most fashionable moms and check out who's more stylish.
Twiggy And Carly
Carly Lawson, a popular face in the fashion world and a budding fashion designer, has recently launched her creations while designing prints for Stella McCartney.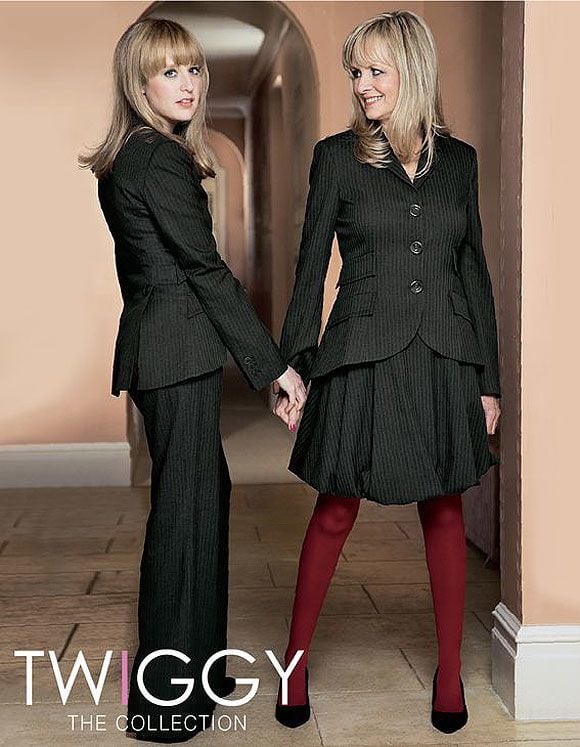 [sc name="dfp-middle"]
Her mom, Twiggy doesn't need an introduction. She was a supermodel in 60s and 70s in UK and later went on to become an actress and now a fashion designer. Only because of her boyish frame, she brought in size zero revolution to the fashion world.
Georgia May Jagger And Jerry Hall
Georgia, the youngest daughter of Jerry Hall and Rolling Stones member Mick Jagger, is very much like her mother. Let us just keep aside her father's repute and focus on mom-daughter dyad.
The fashionista herself is greatly influenced by her mom and always plunges by her mama's side. She hangs out more with her mom than anybody else.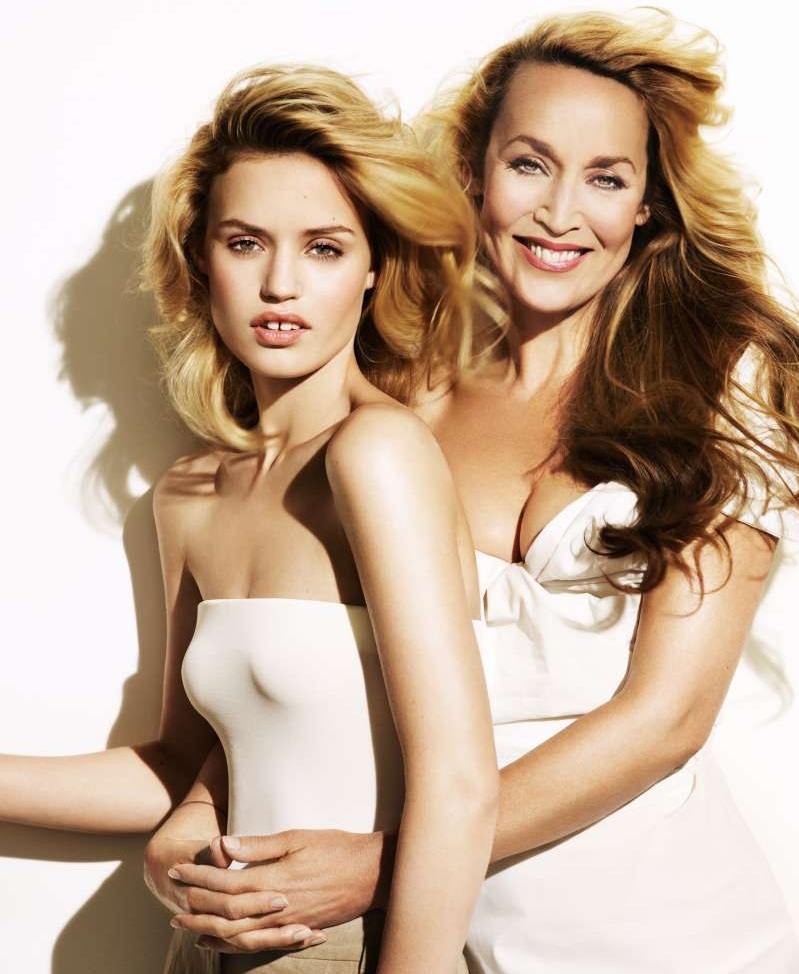 They both enjoy gardening, spa days, horse riding and checking out their horoscopes. They often share their clothes and are also seen judging fashion parades in various countries. When asked about the key to the closeness, the dutiful daughter's reply was 'Mom's always right.'
Georgia heavily relies upon her mom when it comes to fashion and beauty.
Beyonce Knowles and Tina Knowles
Where'd Beyonce get that bootylicious body from? She got it from her mama.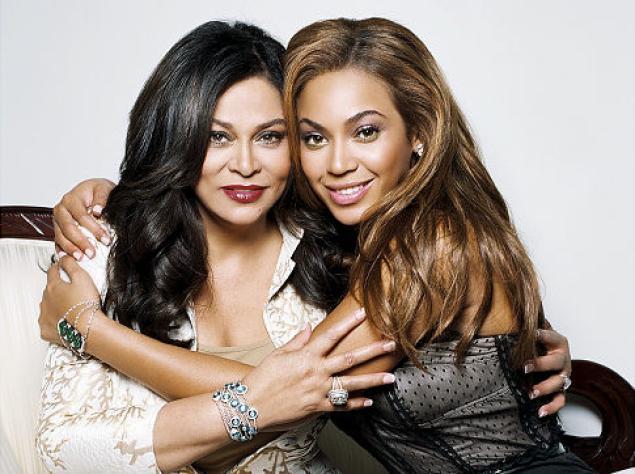 When Beyonce shook the entire world with her lyrics, "Who run the world? Girls", she just didn't mean any girls – instead she was referring to all the mothers too.
In almost all her interviews, Bey has proudly boasted about her mom, who's been her inspiration throughout her life. They both share an eternal bonding and are intact in all highs and lows of life.
Kate Hudson And Goldie Hawn
Well, who doesn't know Kate Hudson? Boys just go gaga for her infectious smile and to-die-for flawless body. This American actress rose to famous, after she won her Golden Globe award and Oscar in 2001 for her role in Almost Famous. Her mom Goldie Hawn is an acclaimed actress and has also won an Oscar.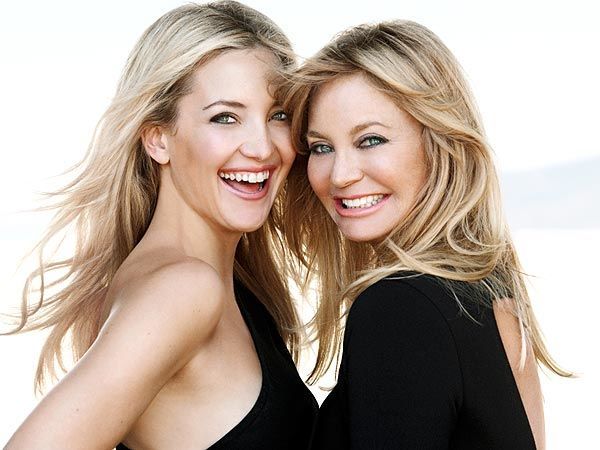 Kate hasn't just inherited the superb sense of humor from her mother, but she looks just like her too. She feels to be honored to resemble her mom, as she thinks Goldie is aesthetically beautiful and more a beautiful mother.
Daisy Lowe And Pearl Lowe
Can you just guess from this picture, who's the mother and who's the daughter?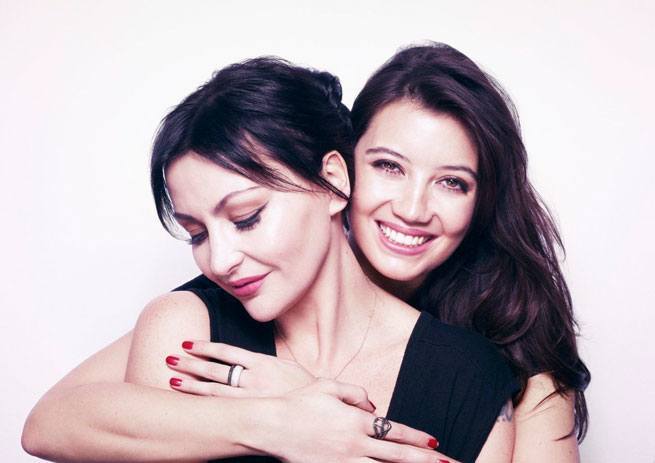 Daisy Lowe, who is a popular UK fashion model, has been on cover pages of all eminent fashion magazines, including Teen Vogue, Marie Claire, Grazia, Elle, The Sunday Times, Tatler and many more.
Her super sexy body and mesmerizing beauty has been inherited from her mother Pearl Lowe, who was an English singer-songwriter turned fashion designer.
[sc:mediad]
This mother-daughter has seen many ups and downs in their relations, especially when Pearl revealed the name of Daisy's biological father and made her do a DNA test. Time tested their relationship and their bonding has just grown stronger.
Gwyneth Paltrow And Blythe Danner
Both of them are bombshells of their times and both them are proud mommies too! May be this is one of the reasons, Gwyneth adores her mom a lot, as she is also going through the same phases of life her mother had gone.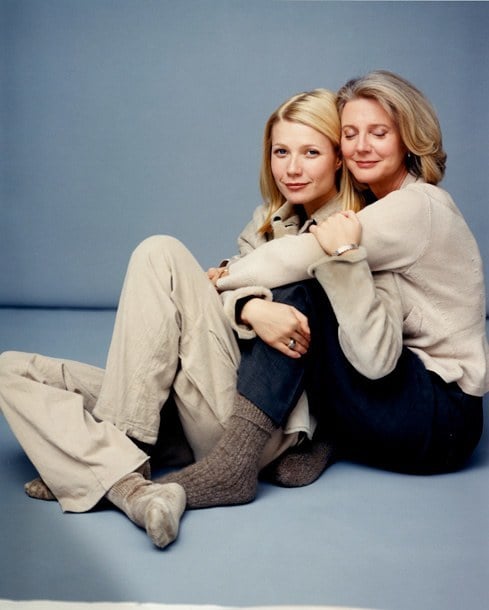 Eva Amurri and Susan Sarrandon
Eva and Susan appear to share one of the most genuine relationships among Hollywood families. Eva has her mom's eyes and body structure and smile and features and the list just goes on. This mother-daughter dyad has also starred in one of the best movies till date: The Banger Sisters.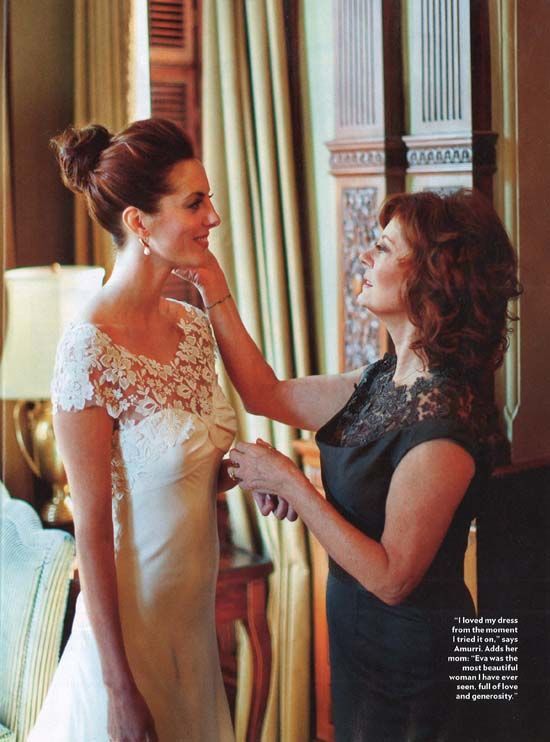 Anna Cleveland And Pat Cleveland
Fashion runs in their family. The Clevelands are more royal in fashion than anyone else. Pat Cleveland, who used to be 80's super model, had popularized the elegant disco queen style in fashion world. Now she's completely focuses on her daughter, Anna Cleveland's career, who looks just like her.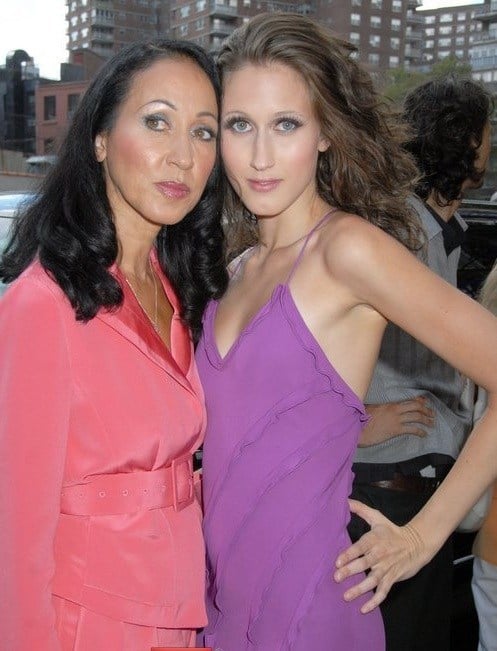 Tali Lennox and Annie Lennox
This is one of the most unique mom daughter duos. Other gals do resemble their mothers, but not like Tali. She is just a mirror image of her mother. When Tali came to the limelight, everyone wondered how could Annie look so young once again. Well, she was her daughter, Tali who is just a photocopy of her.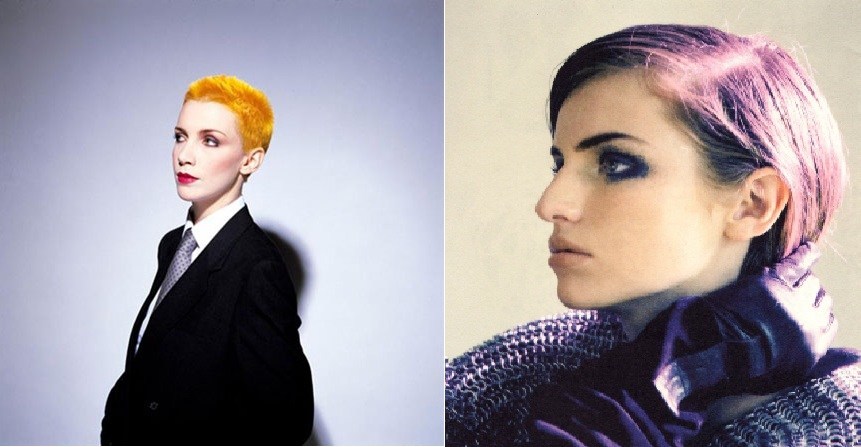 Anne Lennox was initially a member of rock band and has several awards to her fame, including 8 Brit Awards for her rock and solo albums. Her glamorous rock red hair and androgynous look in 80s created a rage in the fashion world. She is the first pop artists to enter fashion world.
A decade later, her daughter Tali Lennox follows her mother's footsteps and her grunge era with Harajuku street style, the post-millennium version of glam rock is just the proof.
Jennifer Lopez and Guadalupe Rodriguez
The world of pop owes a lot to this lady. She gave us JLO, who just took the pop world by storm. Among all her singles, Waiting for Tonight is one of the best millennium songs for years to come.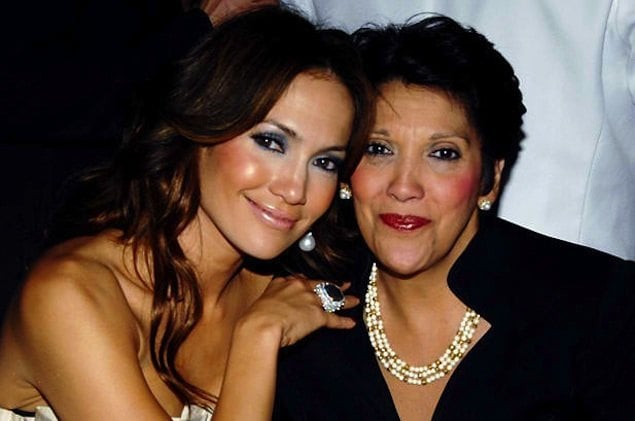 Her mother is certainly the powerhouse of a woman, who has influenced hugely her daughter. The style icon has inherited her killer looks from none other than her mom.
Well, those are some of the top picks of most fashionable mom-daughter duos. Hope you liked it!
Images Source: pinterest.com