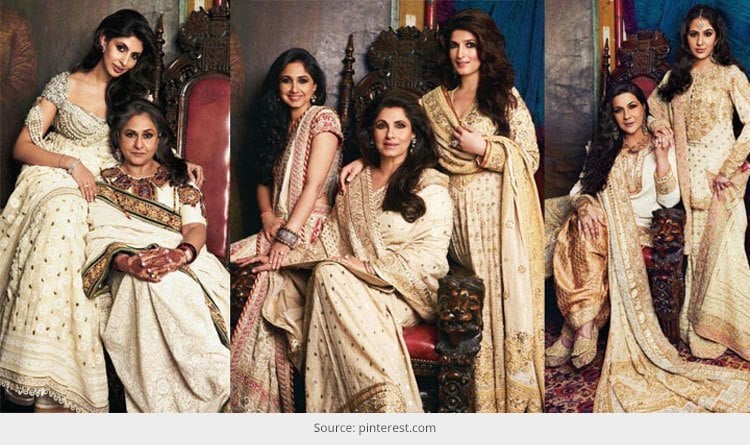 As we've tributed this week to Mother's Day and talking about fashionable moms and their daughters, how could we leave Bollywood behind.
Below are some of the popular Bollywood mom-daughter jodis who may not have shared the same screen space, but their provoked fashion photographers to capture their timeless moments together.
Have a look!
Neetu Singh And Ridhima Kapoor
While Neetu Singh was a leading actress in 70s, her daughter Ridhima Kapoor is a camera shy and chose fashion designing unlike her family legacy. While this mother-daughter duo is hardly seen together in public, they however appeared in several photo shoots for a jewelry ad. They belong to Bollywood's first family, so we've chosen to putv them at the top of the list.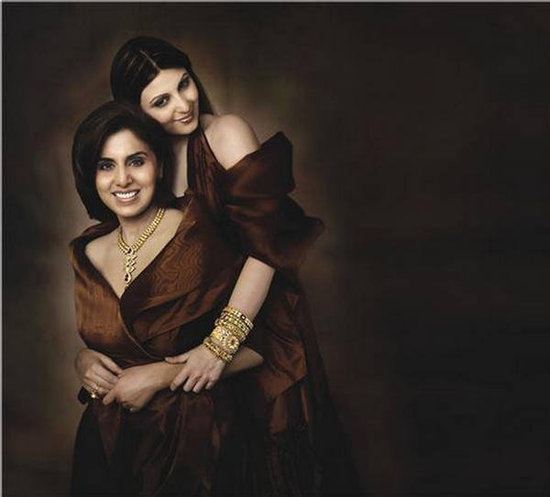 Karishma Kapoor And Babita
When Karishma Kapoor first appeared in limelight, everybody referred her as the reflection of her mom, Babita, which is indeed true. This is one of the few jodis, where daughter has a more successful mother as compared to mother. Both are extremely talented and today Kareena Kapoor, the younger one is the top most actress of Bollywood.
Undoubtedly, both of the daughters have inherited beauty and fashion elements from their mom.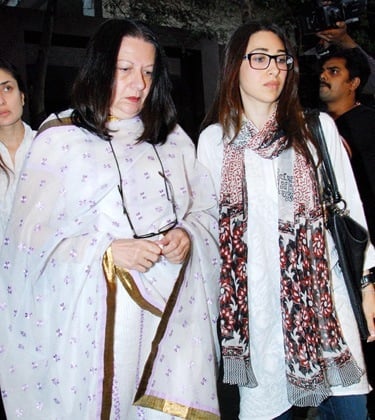 Esha Deol And Hema Malini
Unlike our Dream Girl, her daughter Esha Deol may not have inherited a successful career in Bollywood, but she has definitely inherited the dancing skills from her mother. Both daughters of Hema Malinii are extra-ordinary classical dancers. They are seen both on-screen and off-screen. These days, they are seen together in a water purifying ad.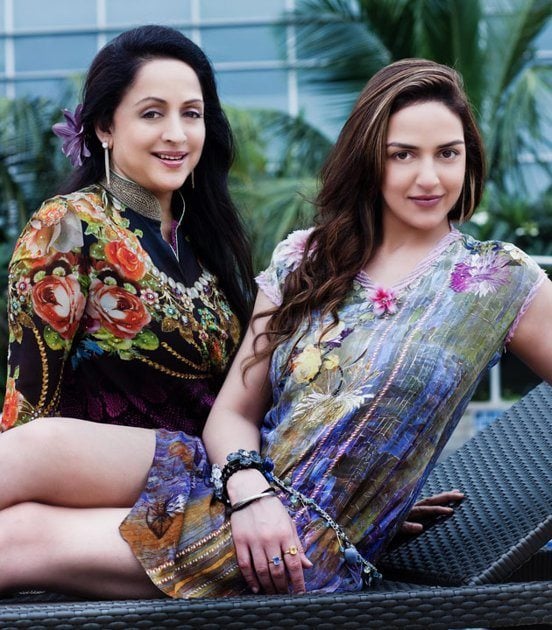 Tanuja And Kajol
This is one of the most successful mother-daughter pair in Bollywood till date, who have excelled in their respective careers. While Tanuja was a leading actress in 60s and 70s and had given us numerous hits, her daughter Kajol was also not left behind.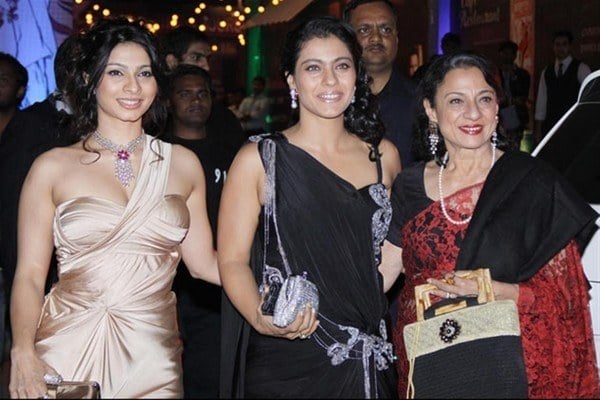 Both are great actors in their own right and it's very hard to say who is more talented. Mom Tanuja would be definitely proud of her daughter's successful career.
Soha Ali Khan And Sharmila Tagore
When Sharmila Tagore entered Bollywood, she brought in the western culture too. Although before her actresses were seen donning western outfits, but she holds the credit of bringing in swimsuit and bikini outfits to Indian cinema. Apart from her svelte figure and ethereal beauty, she was a great actress too.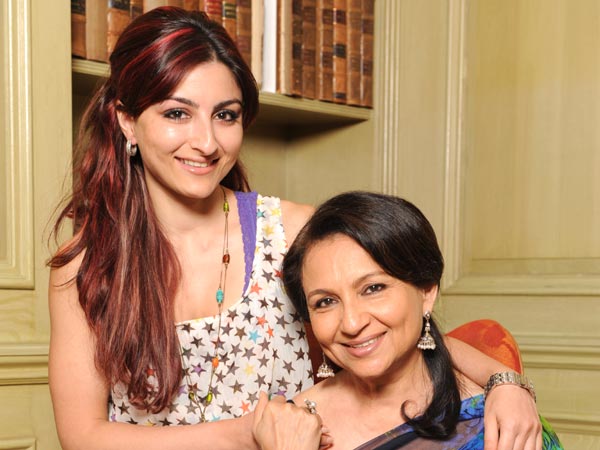 Although her daughter Soha Ali Khan has done a couple of Bollywood movie, she hasn't been that fortunate enough like her mom. She resembles her mom so much like no other actress in Bollywood. This duo is indeed the quintessence of elegance and taste in the industry.
Twinkle Khanna And Dimple Kapadia
Unlike other mom-daughter dyads, this duo entered Bollywood with a boom. While Dimple's Bobby effect has become immortal, Twinkle's debut Barsat was also a huge success at her time. While Dimple married the first superstar of India – Rajesh Khanna; Twinkle is also married to one of the reigning superstars – Akshay Kumar. Both are fashionista in their own terms.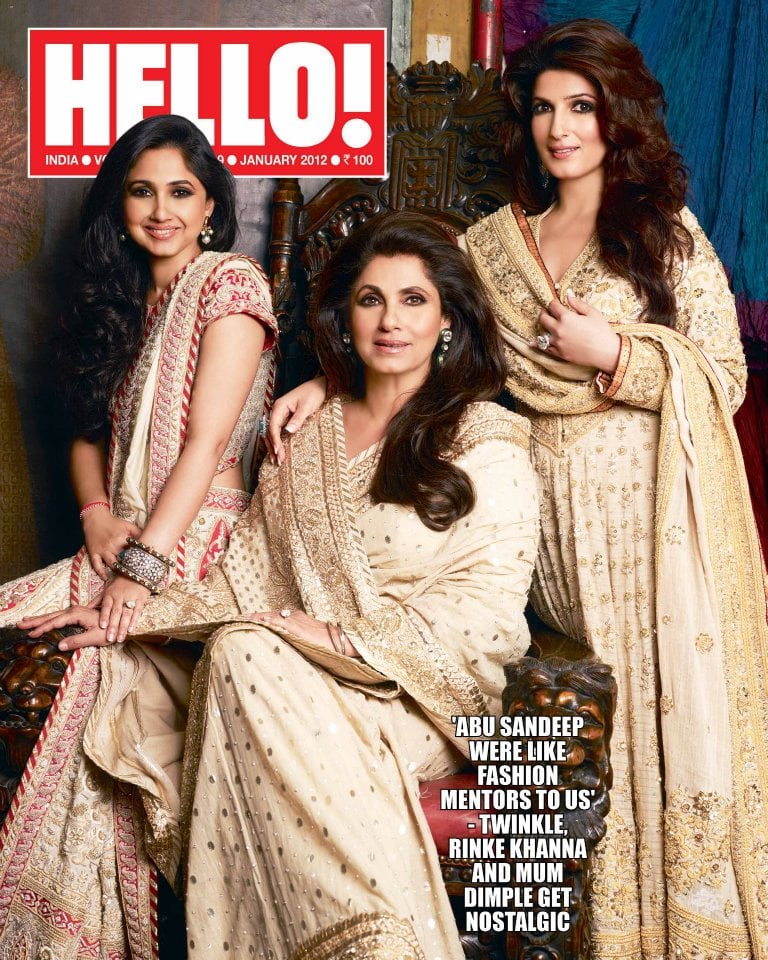 Sweta Nanda And Jaya Bachchan
Jaya Bachchan is one of the acclaimed actresses of Bollywood. She has given us some of the memoreable movies of all time. Although at the peak of her career, she decided to quit only to look after her family. Sweta Nanda chose not to enter Bollywood, but she is more often spotted with Bachchans in various events and award ceremonies.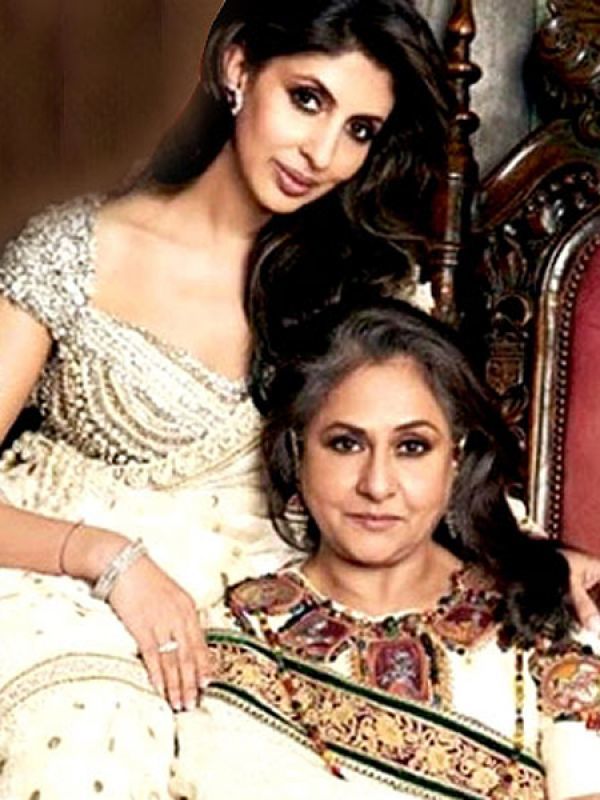 The mother-daughter duo were also invited to a chat show hosted by Karan Johar.
Sonakshi Sinha And Poonam Sinha
Sonakshi Sinha has definitely inherited the ethereal beauty from her mother Poonam Sinha. While Sonakhsi is basking in the glory of her career, her mother has always been her greatest support and they are soon going to share screen for an ad shoot.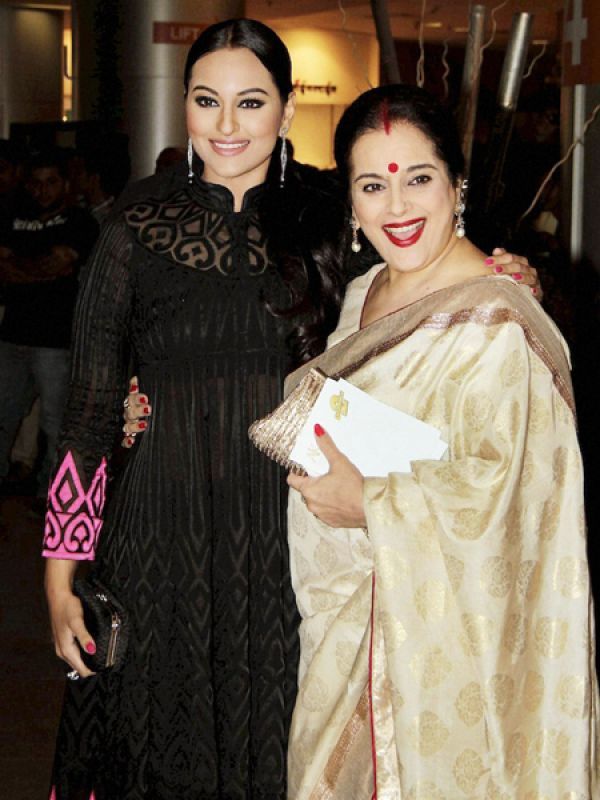 Konkana Sen And Aparna Sen
Konkana thinks she cannot be like her mom Aparna Sen when it comes to acting skills, who had been recipient of National Film Awards three times. Apart from directing films, she once used to be favorite of Satyajit Ray.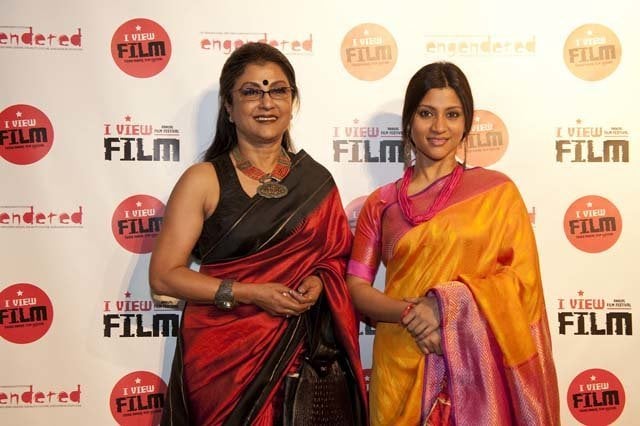 Konkana Sen is also a great actress, who also has numerous awards in her bag. She owes her success to her mother, who has been guiding her throughout her life. They have worked together for Mr and Mrs Iyer, which was directed by Aparna, whilst Konkana was the leading actress.
Moon Moon Sen And Ria Sen
Moon Moon Sen, the daughter of legendary actress Suchitra Sen might not have inherited her mother's dexterity when it came to acting, but she was definitely more sensual, beautiful and glamorous than her mother. And she to some extent both of her daughters Raima and Ria have inherited too.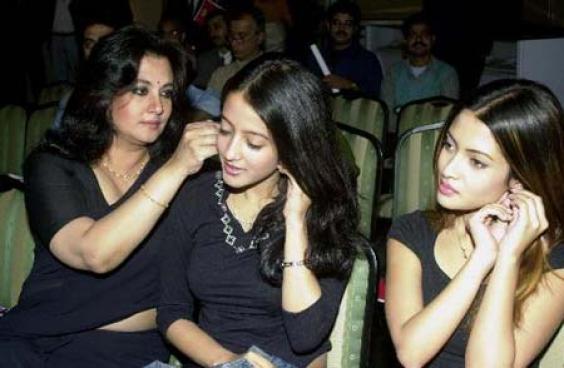 Both of the daughters have a great taste in fashion, quite possibly because of the influence of their mother.
Source: pinterest.com