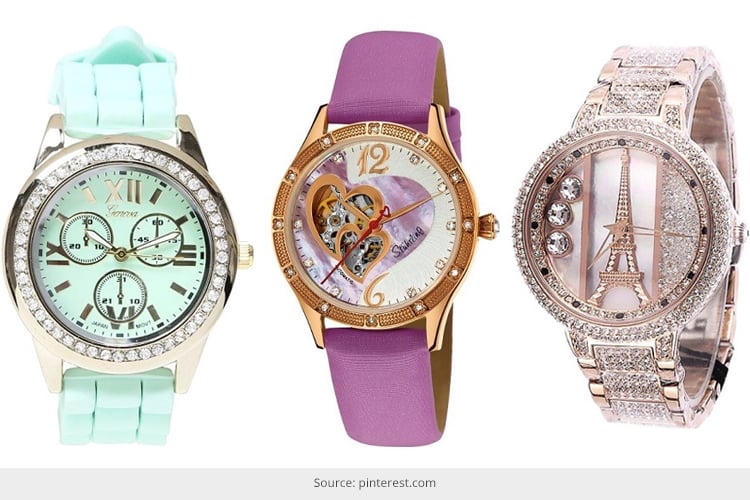 I apologize for not posting much on teen fashion these days. The teen fashion is always lively, boasting the latest trends and giving insight into what the future fashion beholds. Last night, while I was browsing some fashion online portals, I came across some cool fashion stuff. This provoked me to write a piece on girl's third most favorite fashion accessories next to footwear and bags i.e. fashionable watches.
Gone are the days, when stylish time-pieces were only typecast as the symbol of luxury and confined to the elite class. These days with the availability of replica watches and jewelry-designed timers and not to mention at affordable prices; it has become easy for the girls to enhance their wardrobe accessories with some cute collections.
[Also Read: Baselworld Best Watches 2016]
Wearing a watch signifies to making a fashion statement. This is the reason; women and girls have become extremely choosy. The advent of online shopping trend has boosted this industry as well. With an array of designs available, the new-age fashionista just pick the models that best suit her taste and personality.
Brands like Michael Kors, Gucci, Fossil, Tommy Hilfiger, Hermes, Chanel and Marc Jacobs have already raised the bar when it comes to time fashion. Sometimes these high-end designs can save you from your bad dressed days. They can instantly attract an onlooker's attention diverting their eyes from your dress and shoes.
I always find them as fail safe bait, when I am naive about my wardrobe selection for the day. I simply carry a statement bag and a dazzling wrist watch. And to my surprise, I get loads of complements than any other day.
[Also Read: Luxury Watches]
The pocket watches have also returned into the fashion circuit with a bang! In this edition, I offer you some exquisite pocket watch designs, which are attractive enough to steal the show.
This Diwali, you can just flaunt a pocket watch instead of a typical kamarband on your waist, if you're planning to don a lehenga. Fusion is not only about going for an 'east meets west' ensemble; you can also use your creative skills to create your own fusion fashion.
If you're keen on brands, but your wallet doesn't allow you to spend a fortune on luxury watches then you can still go for replica watches. These pieces resemble the original numbers, thereby spoofing the girls, who envy you.
[sc:mediad]
And if accessories interest you then sky is your limit. These days, you'll easily find copious bracelet-design watches, which go with any style and occasion. I've compiled some of the best designs available in the market, which can never ruin your budget. Even these items make great Diwali gifting items. Have a look!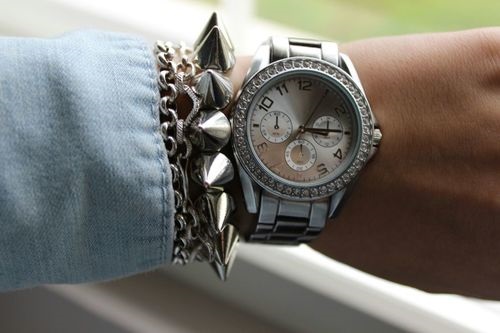 Source: pinterest.com
Tip: You can pair your watch with some beautiful bracelets to enhance its beauty as shown in the images.
Hope you liked this post! Stay tuned!