With Diwali just a week away, I have come up with some smart fashion and decor ideas to prep you up for this festive season. Do have a read!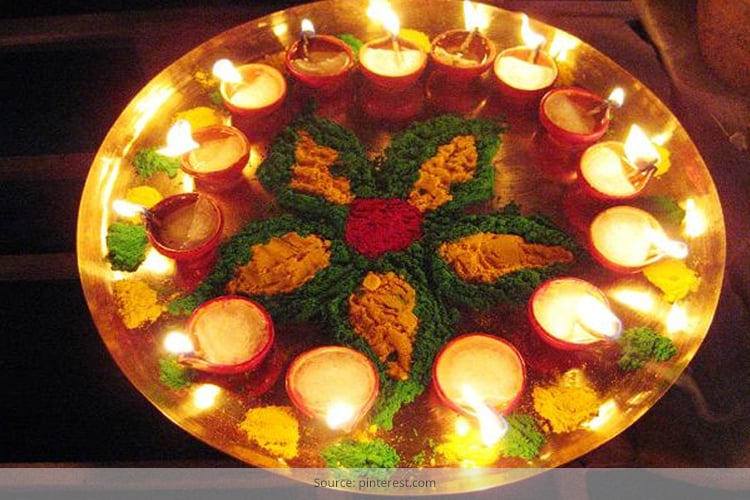 1. Give A Grand Welcome:
If you're a family get together or planning to invite some guests then even plan for giving your guests a hearty welcome. For this, you can decorate your hallway with beautiful lighting fixtures in different colors. You can either place a vibrant floor rug or go for a bunch of small yet colorful lanterns made up of stained glass. You can also put a stained glass kandeel atop your dining table to give a contemporary feel.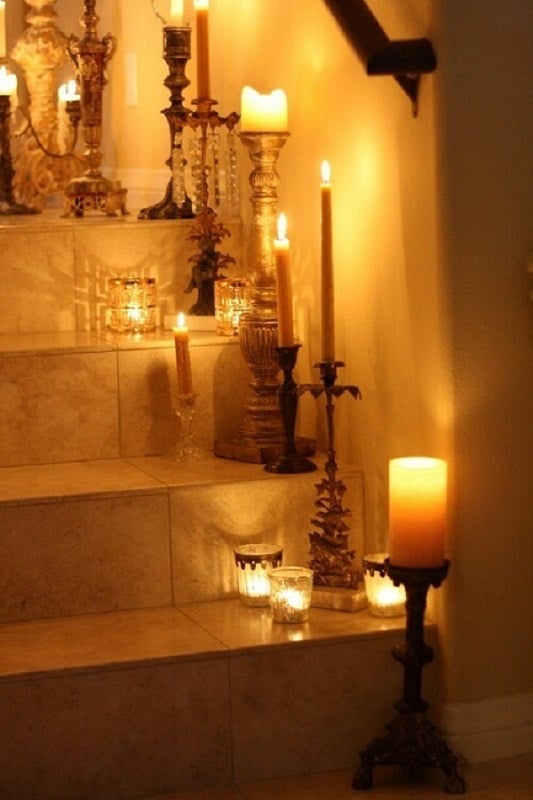 [Also Read: Rangoli Designs]
2. The Half Sari Fashion:
While lehengas, sarees and anarkalis are the expected ethnic wears for any festive season, you can add a twist to your festive fashion by opting for a graceful half sari this year. Now get rid of the hassles of draping your heavy 9-yard ensemble, instead flaunt your curves in this South Indian classic just like Deepika did in Chennai Express. You can ditch the embellished pallu this time for tulle drapes.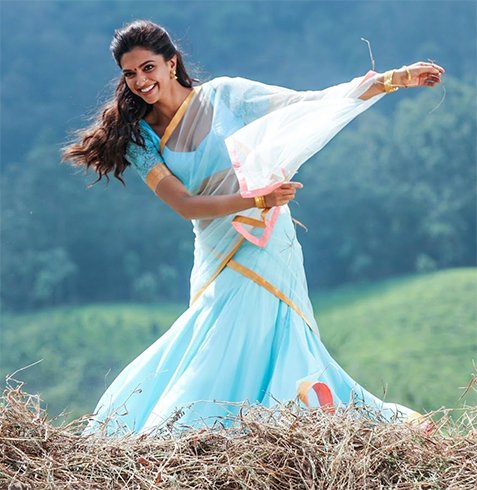 We have an array of gorgeous half sari designs in our collection. Each one is unique with its design and detailing.
3. A Perfect Hair Do:
In order to look best this Diwali, you should prepare before hand. You can follow a simple and easy haircare routine and pamper them before the D day arrives. Here are some haircare tips – Apply mayonnaise on your hair. After one hour wash it. The protein-rich ingredients make the hair look shiny, soft and bouncy.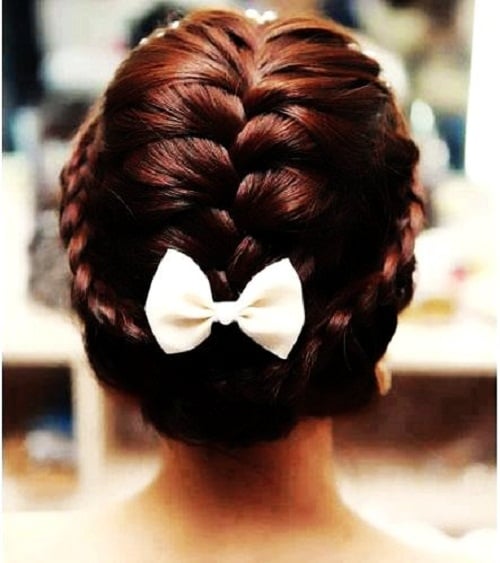 4. Bold Lips:
Bold and dark lips are quite a rage this season. So, you can just go with the trend and paint your pout in a gorgeous shade of pomegranate. This particular color falls between burgundy and scarlet. However, do remember if you're going for dark lips then keep the rest of your make-up clean and nude.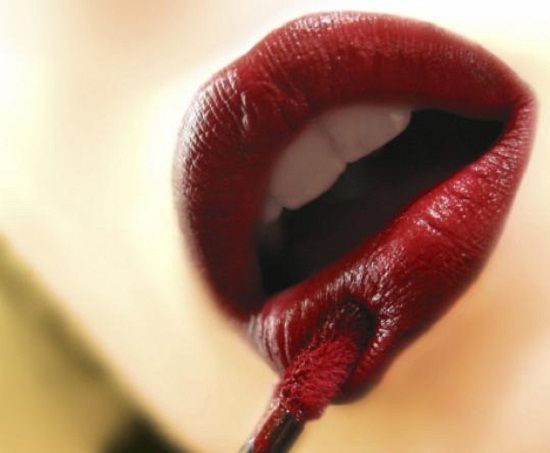 5. Flaunt Your Lashes:
Eyes are the most significant areas in make-up. You can enhance your eyes by grooming your lashes. Apply lip balm to your lashes every night to have naturally thicker and fuller eyelashes. Do not forget to rinse them off next morning. MAC offers splendid false lashes, which can instantly enhance the beauty of your eyes. You can also try for them if you do not have thick and full eyelashes.

[Also Read: Rangoli Designs For Diwali]
6. Graphic Eyes:
When we're discussing on eye makeup, how about going for graphic eyes, which became a huge hit on the Fall/Winter fashion runways?. I have already given a simple tutorial to get those eyes. If you're focusing on eyes then go for a nude pastel shade for your pouts.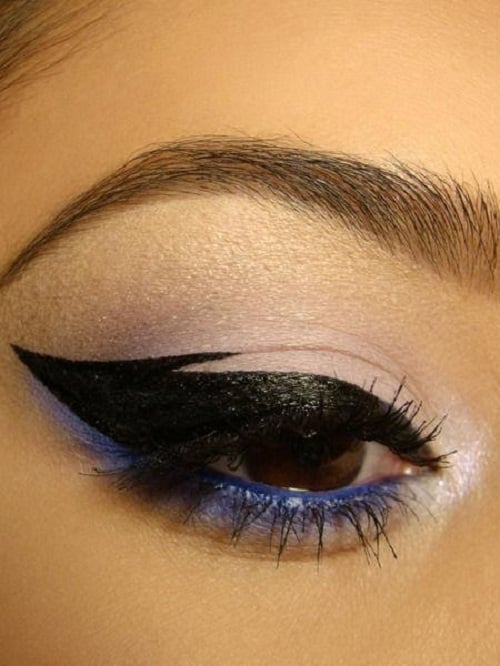 7. Hair Fixers:
With such a busy schedule and playing the host for your Diwali bash, you'll be left with little to no time for touch-up. For your hair emergencies, you should have some handy hair saviors. If you're running out of time for shower then you can go for dry shampoo trick. Have some hair ties, hair parting comb, portable flat iron and hair serum arranged to fix your hair for the evening.
[sc:mediad]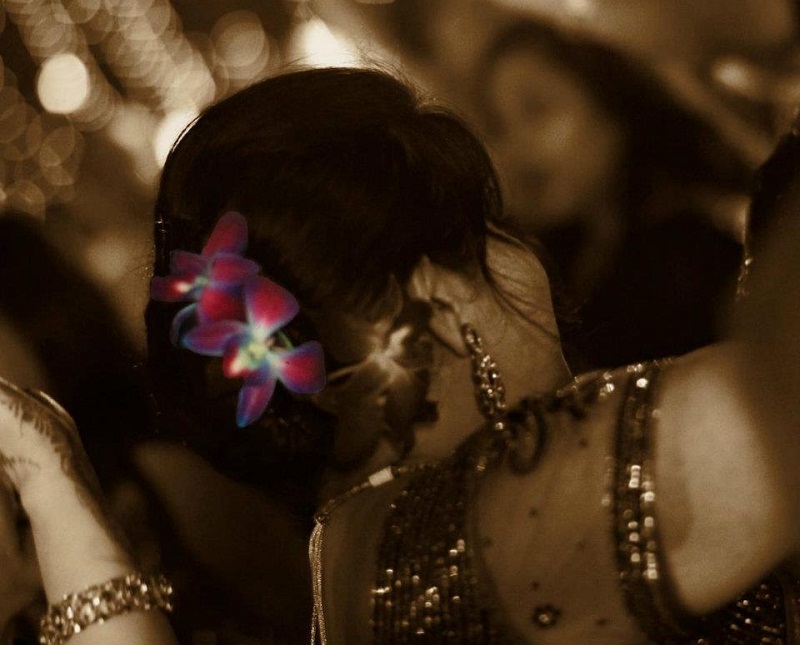 8. Ethnic Fusion:
I have been talking on this topic for days now. You can always flaunt your fashionista side by opting for a smart fusion wear this Diwali. As I've already suggested in one of my recent blog posts that you can pair a pair of monotone palazzo pants with a slit patchwork kurti  in vibrant shades like red and purple. Click here to get some more hot ideas on fusion fashion. If you're much into androgynous fashion then these tips will really help you in creating a contemporary appeal to your style.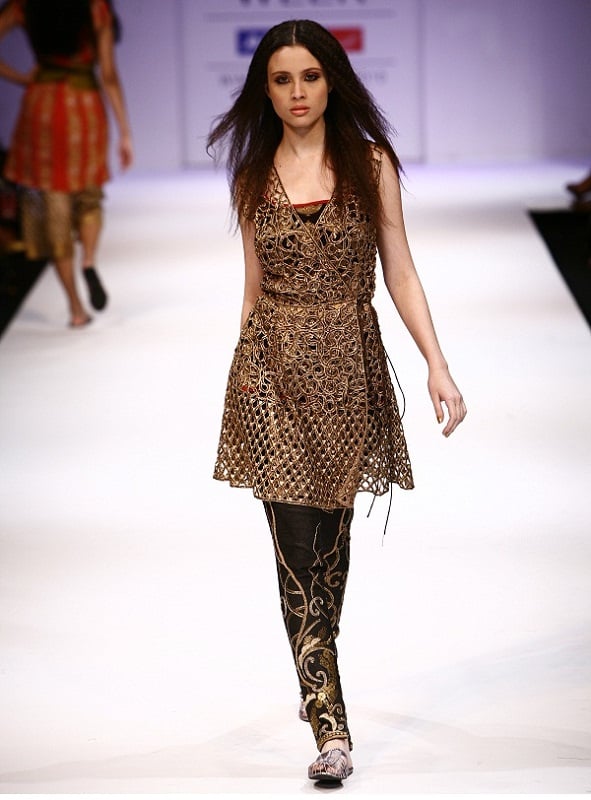 9. Layered Yet Contemporary Necklace:
If you do not want to don a typical layered necklace, never mind these days you'll get an array of contemporary designs in jewelry. The KSR necklaces are quite in fashion these days, which can easily match with any of your ethnic outfits. Check out some beautiful necklaces here.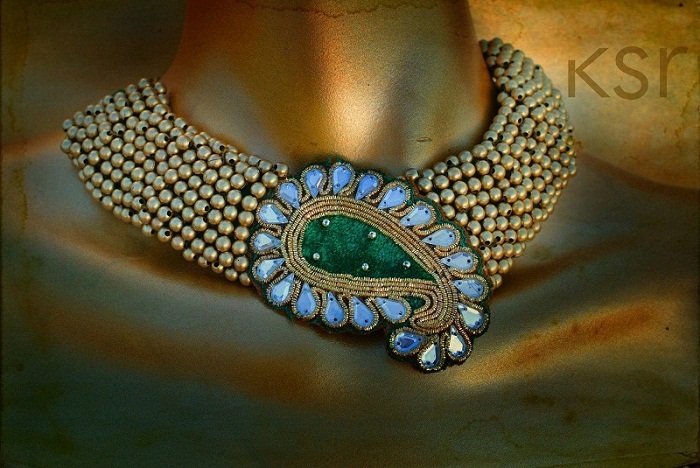 10. Nail Decals:
Under a busy schedule, you would hardly get time to make an appointment with your parlor for manicure. You can save your time by investing in some great nail stickers as offered by L'Oreal Paris.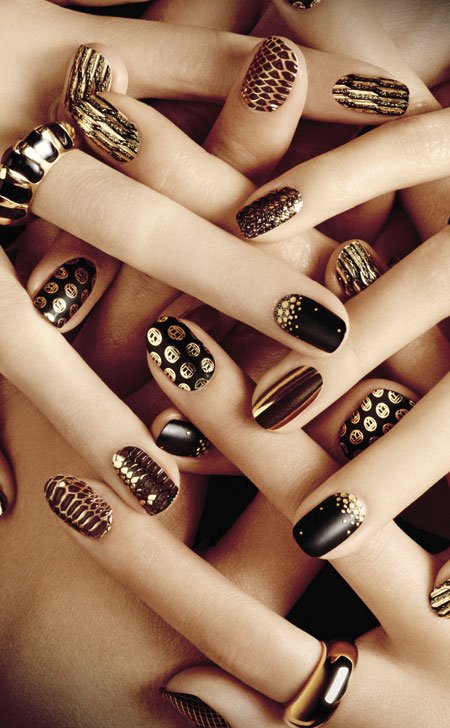 11. Wall Makeover:
Renovating your house for Diwali may be an expensive idea. While you're focusing on lighting and other decorative items for your home decor, you can give a dramatic makeover to your house by going for a beautiful wallpaper for your living room. You can also buy some attractive wall stickers online to pamper your rooms hassle-free.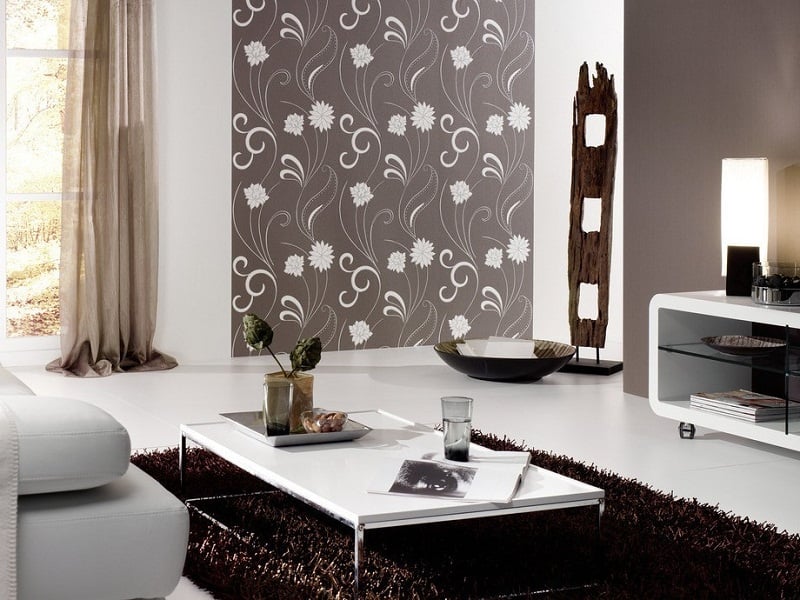 12. Buy Diwali Gifts Online:
The best way to save money on Diwali gifts is by buying them online. You'll get some great deals on almost all stuff online this festive season. Avail some great discounts on festive cyber sales and if possible use coupons to save some real money these days.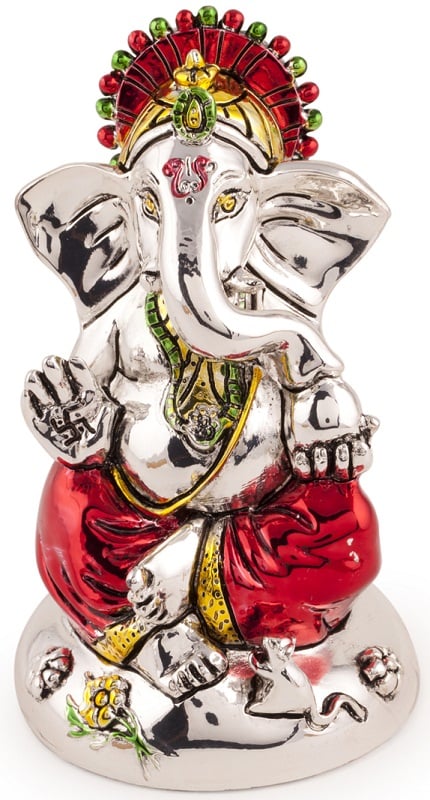 13. Theme Parties:
If you've decided to throw a Diwali bash then why not go for a theme party! A Bollywood retro party can be a fun idea to go with – the 70's floral power, live Sufi music with some Turkish culinary delights or anything that can just make your Diwali 2013 memorable.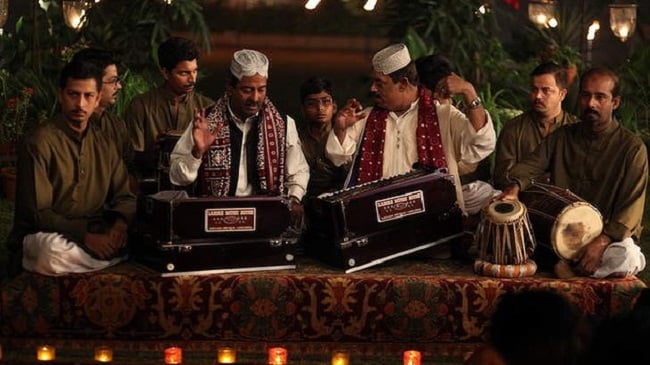 14. Dinner Table:
You can decorate your dining table with a uniform crockery, including dishes, glasses and serving bowls. Do not ever go for a mismatched crockery when you're specially inviting your colleagues and boss. You can easily get a good dinner set online at great discounts. Try splurging on dinner set depending on the number of guests you're expecting.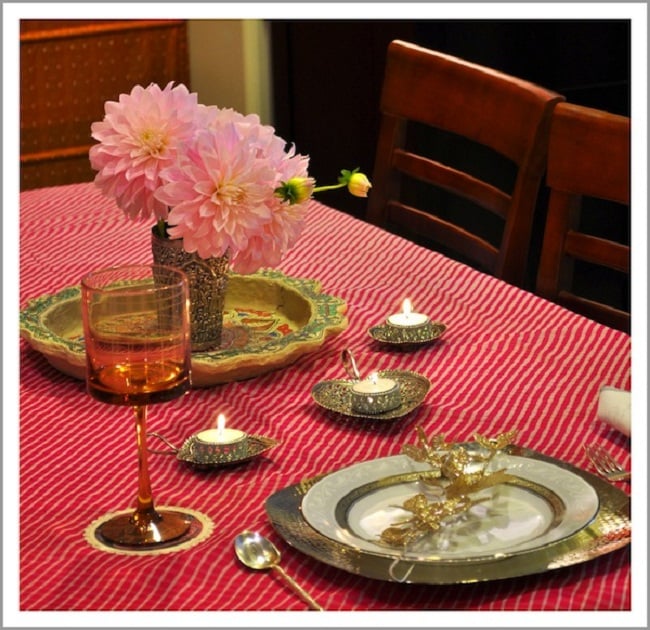 15. Rangoli Stickers:
If you are not good at putting rangoli then you can go for some beautiful ready made rangoli stickers, which are available widely online these days. They can go well with your designer diyas that you're planning to buy.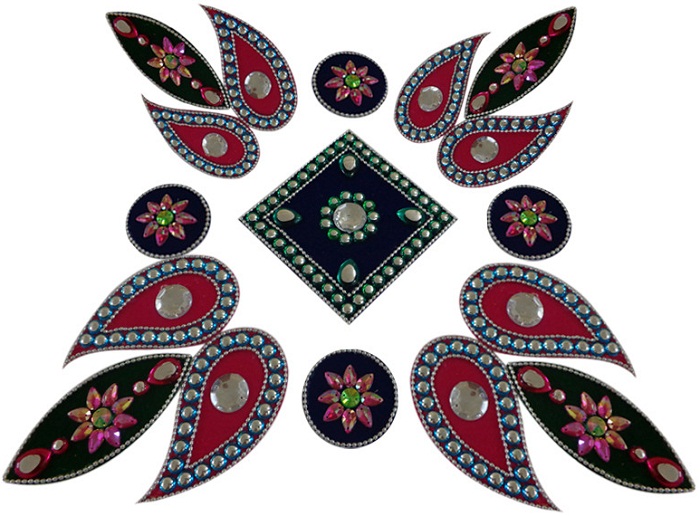 Hope you found this post useful!