While the season of bloom and blossom is about to arrive soon, the one thing that makes it more cheerful and fresh are the flowers. And when you think spring, you ought to think about updating your signature scent to something floral, flirty, and sweet.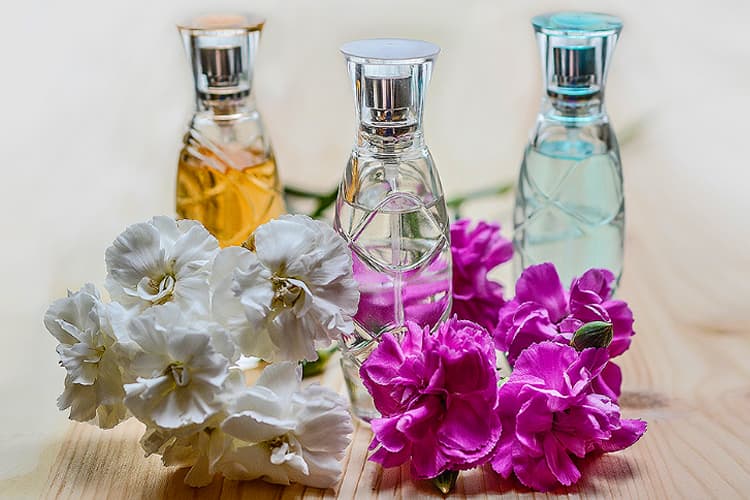 Floral Fragrances To Consider In Spring 219:
We have curated a list of ten floral women fragrances that you should consider in spring 2020.
1. Dare By Guess For Women:
Packed in a tiny opulent glass bottle, the Dare by Guess is available as 50ml and 100ml Eau De Toilette. The bottle opens up with a blend of Kumquat, tangy lemon blossom, and sweet pear blossom. The wild rose, cactus blossom, and mild jasmine incorporate its heart. The exotic coconut accords, blond wood, and creamy musk add to the base notes of Dare.
The fragrance is just as luxurious as its encasing that has a tiny little necklace around its neck with a plate that has "Guess" engraved on it.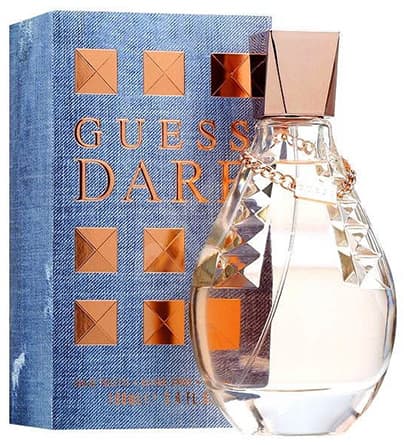 2. Passion Struck By Victoria Secret For Women:
The Passion Struck by Victoria Secret is a whimsical blend of Green Apple and Vanilla Orchid. It comes in a glistening bottle with a golden cap. The floral and sweet accords make this a match made in heaven! The flowery fragrance takes you away with its sweet aroma and makes it a must-have women perfume for spring season.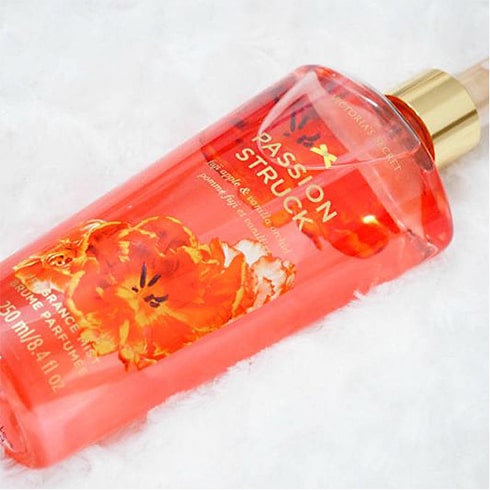 3. Secret Obsession By Calvin Klein For Women:
The next fragrance comes from the luxurious house of Calvin Klein. Secret Obsession has a brown coloured encasing that looks similar to a flask. The top notes of exotic plum, mace, and rose make it a long-lasting fragrance. The delicate Egyptian jasmine adds to its middle tones. The aroma finishes off with the base notes of cashmere woods, Madagascar Vanilla, burnt amber, and Australian sandalwood. The Secret Obsession is so aromatic that you would feel like whiffing it more often.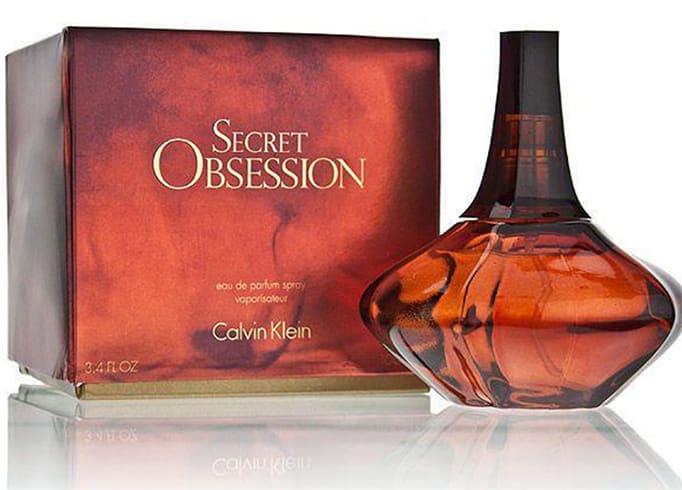 4. Beauty Sheer By Calvin Klein For Women:
The Beauty sheer by CK comes in a pearly blush coloured glass bottle with a stylish rectangular cap. The fresh and fruity fragrance opens up with the notes of bergamot, red berries, and peach Bellini. Peony, Pink Lily, and Jasmine lie in its heart while the base notes incorporate velvety accords of sandalwood, musk, and vanilla. A few spritzes of this perfume will make you smell floral and fresh throughout the hectic day.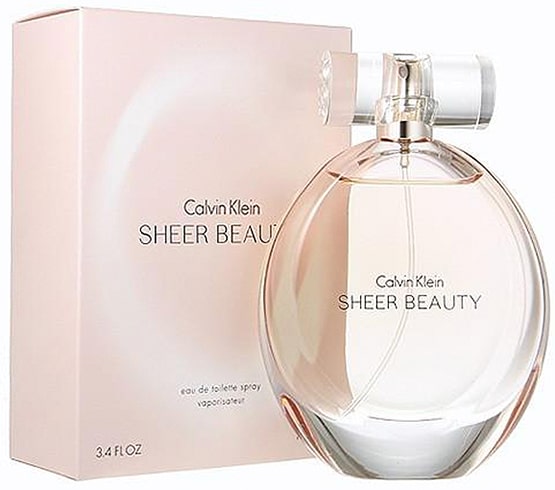 5. Splendor By Elizabeth Arden For Women:
This oriental floral fragrance from the house of Elizabeth Arden will make your Spring blossom in full bloom. The exotic glass bottle opens with the tanginess of pineapple, the sweetness of wisteria, freesia, peony, hyacinth, apple, sweet pea, and bergamot. The core of the fragrance has mildness of magnolia, tea rose, lily, poppy, orchid, jasmine, and lily-of-the-valley. The base notes are woodsy and have sandalwood, amber, musk, cedar, and Brazilian rosewood. The fragrance adds an air of freshness and earthiness to your style.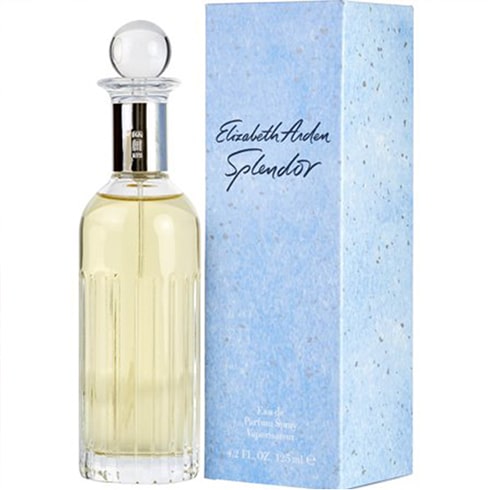 6. Downtown By Calvin Klein For Women:
The playful combination of floral and woody aroma makes it a sweet and refreshing choice for younger women. It comes in a cute little pink glass jar and opens up with a dash of lemon, bergamot, Tunisian neroli, green pear, and aquatic plum. The middle notes have soothing gardenia petals blended with pink pepper and violet leaves. The base notes of cedar from Texas, incense, vetiver, and velvety musk leaves you behind with an aroma that lingers in your memory forever.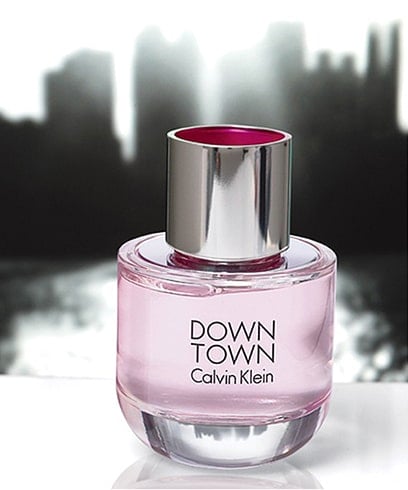 7. Untold By Elizabeth Arden For Women:
Play up your mysterious and younger side with the Untold by Elizabeth Arden. The opulent fragrance appears in a heart-shaped glass casing and opens with the top notes of pink pepper, bergamot, pear, and cassis. The middle notes comprise of Egyptian jasmine and gardenia while the base notes of patchouli, amber, and musk finish off the perfume with unapologetically flowery fragrance.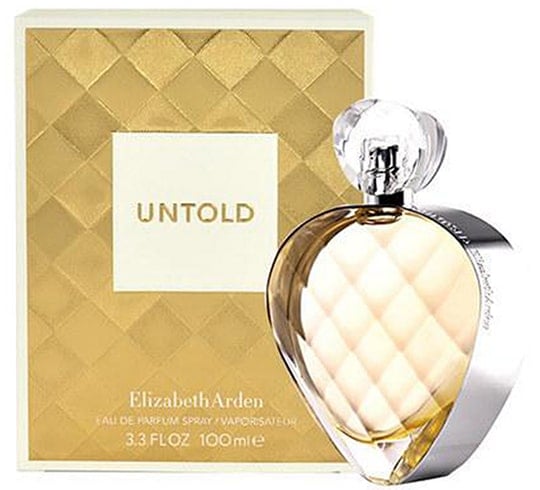 8. Guess Girl Belle By Guess For Women:
Packed in a luxurious violet glass bottle with rose-shaped cap, the Guess Girl Belle is a woodsy and powdery fragrance from the house of Guess. The initial notes of this fragrance include luscious berries dipped in pink champagne. The mild and flirty middle tones of peony, Arab jasmine, and Violet makes this perfect to wear throughout the spring season. The warmth of musk, sandalwood, and vanilla adds to the base notes of the perfume.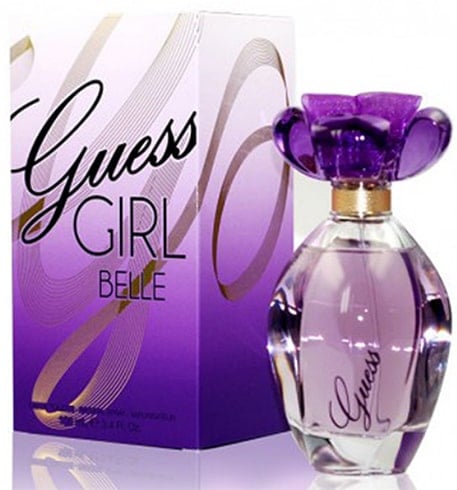 9. 5th Avenue By Elizabeth Arden For Women:
As the name suggests, this perfume by Elizabeth Arden will leave behind a rich and magical aroma of lilac, linden blossom, dewy magnolia, mandarin, and bergamot. Packed elegantly in a luxurious golden glass case, the scent will add a bit of richness to your style. The middle tones have Bulgarian pink violet, ylang-ylang, jasmine, Indian tuberose, peach, carnation, and nutmeg. The fragrance finishes off with woodsy amber, Tibetan musk, sandalwood, iris, and sweetness of vanilla.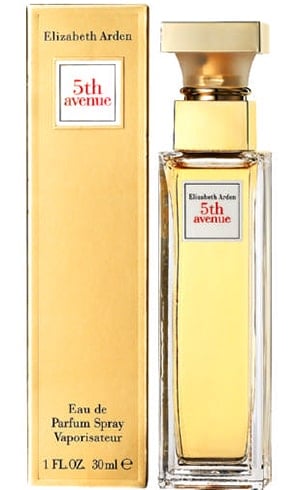 10. Green Tree Cherry Blossom By Elizabeth Arden For Women:
The perfume comes in a light pink bottle with white cherry blossoms on it. One of the most enchanting perfumes to wear during the season of bloom is the green tree cherry blossom by Elizabeth Arden. The romantic blend of floral and woodsy accords will leave everyone mesmerised when you walk by. The delicate aroma opens up with the chief accords of lemon and bergamot. The heart of the scent incorporates green tea vapours and cherry blossom mixed with green tea leaves. The woody notes of birch and Angelica make it an irresistible fling.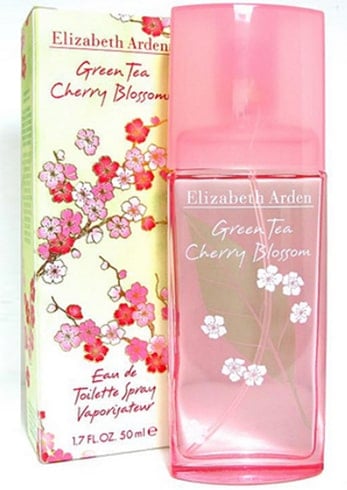 Here you are with the list of ten floral fragrances that you can add to your collection in the coming spring season. Remember, there's no such thing as too many perfumes and, you should never hesitate from trying out a few of them. Don't forget to check out the list of 10 best women fragrances you should buy in 2020.