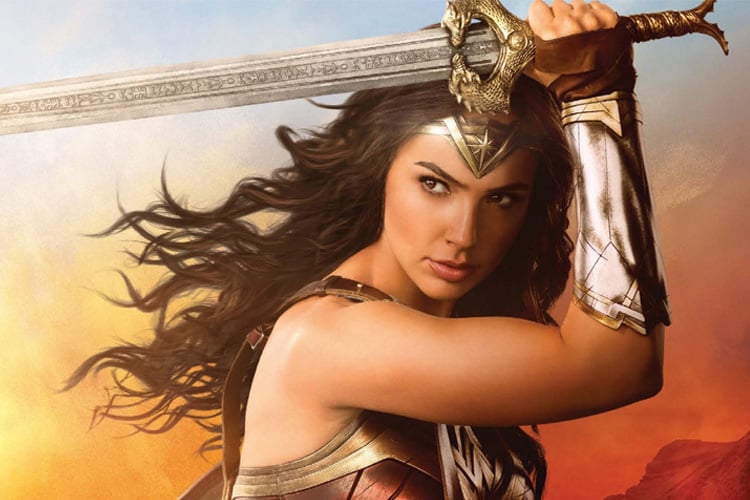 Personal Details
| | |
| --- | --- |
| Name | Gal Gadot-Varsano |
| Birthday Date | 30 April 1985 [celebrity_age_calc data="1985-04-30″] |
| Birth Place | Born in Petah Tikva, Israel and raised in the neighboring city Rosh HaAyin, Israel |
| Sun Sign | Taurus |
| Eye Color | Light Brown |
| Hair Color | Dark Brown |
| Nationality | Israeli |
| Religion | Jewish |
| Education | Schooling not known, College from Universiti Teknologi ,Malaysia. Degree in Law. |
| Occupation | Model and Actress |
| Marital Status | Married |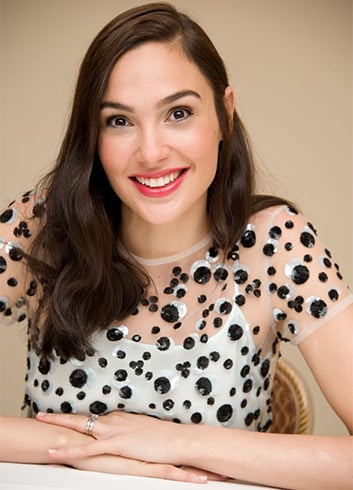 Family Details:
| | |
| --- | --- |
| Father | Not known |
| Mother | Not known |
| Siblings | Not known |
| Spouse | Yaron Versano. He is a real estate developer |
| Children | Gal Gadot has two daughters – Alma Versano and Maya Versano |
According to Gal Gadot, who was brought up in a "very Jewish, Israeli family environment", she has a strong "sense of her Jewish and Israeli identity."
BTW, how does the lady describe her family background? '1/4 Polish, 1/4 Austrian, 1/4 German, 1/4 Czech.'
Body Status
| | |
| --- | --- |
| Build | Banana type |
| Height | 5 ft 10 in |
| Weight | 58 kg |
| Waist Size | 23 inches |
| Hip Size | 34 inches |
| Shoe Size | 9 (US) |
| Dress Size | 2 (US) |
| Body Measurement | 32-23-34 inches |
Gal Gadot Without Makeup
How can the Wonder Woman look without makeup? Divine. Let us take a look.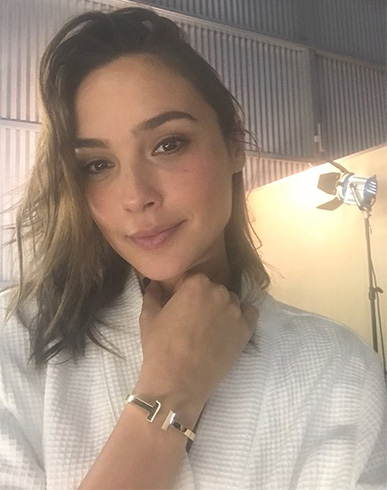 Favorite Things and Hobbies
Body Status
| | |
| --- | --- |
| Color | White and blue |
| Food | Burgers, Ice-cream with chocolate |
| Place | Pronto (Italy) is Gal Godot's favorite restaurant |
| Sport | Tennis, Basketball |
| Brand | Not known |
| Actor | Jack Huston |
| Actress | Not known |
| Film | Princess Diana, King Leonidas |
Professional Career
First Debut: Gal's debut film was in "Fast & Furious" in 2009, where she played drug trafficker and weapons expert Gisele Yashar. Gal also appeared in 2 more sequels – Fast Five and Fast & Furious 6.
Brand Endorsements: Gucci's Bamboo fragrance, Miss Sixty, Huawei Smartphones, Captain Morgan rum, Vine Vera skincare ranges, Jaguar Cars. Gal was the model for fashion brand Castro in 2008–2016.
[sc:mediad]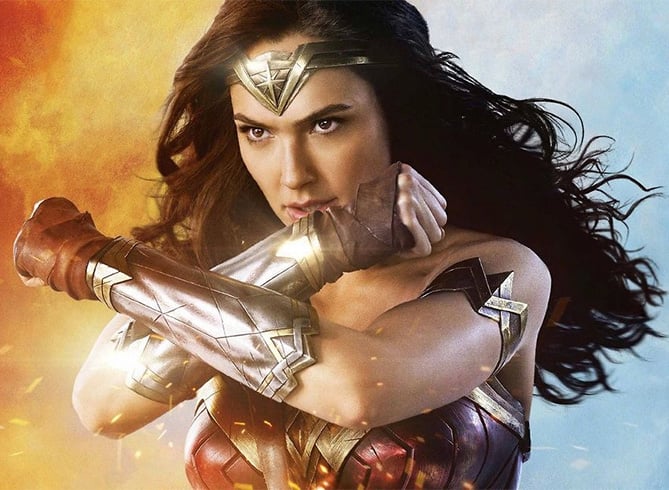 Remuneration: $ 588,235 per year
Net Worth: $ 10 million
Gal Gadot Weight Loss
Workout Plan:
It was 6 hours a day in the gym (spread over a 6-month period) before she started filming. Gal loves TRX workouts. She also does cardio intervals and boxing with Twight. Over 40 hours of exercise might sound insane to you, but you are talking about Gal Godot who is nothing less than insane.
"I did two hours gym work, two hours fight choreography, and two hours horseback riding. Which is super hard," she said. Point taken.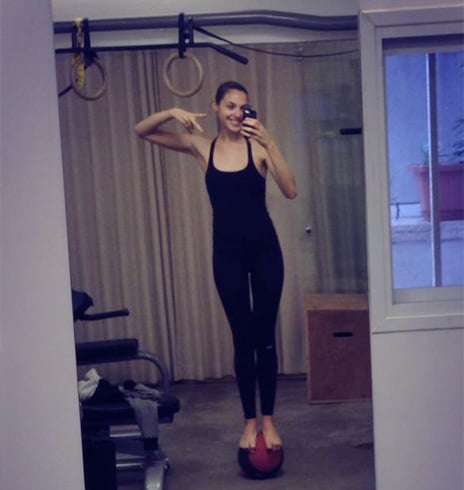 Diet Plan
Guess what the 'Wonder Woman' does when it comes to her diet?
Her staples include veggies, salmon, and some guilty pleasures like burgers not once but every now and then.
Breakfast: Every bit protein-rich. Eggs with some fruit and coffee. Honestly, this meal needs no bank-breaking, what say?
Entreés: Lean proteins and greens are high on Gal's agenda. The lady in fact loves to make fish with garlic, lemon, and thyme for a casual night.
Snacks: Fruits and veggies like bell peppers, celery, cherry tomatoes, and avocado toast.
Drinks: Its gotta be TONS OF WATER for Gal Godot. Mind you, the lady drinks at least a gallon of water a day.
Her cheat meals?? Gal loves to eat burgers, and ice cream with chocolate.
Facts About Gal Gadot
'Miss Israel' Gal Godot after her win took the next step to compete in Miss Universe in 2004. Don't know why but she wasn't very keen to win. She started turning up late for events, wore the wrong evening wear, and pretended she couldn't speak English.
Can you believe it Gal Gadot while reshooting for the film "Wonder Woman" was 5 months pregnant! Knowing that, the director had to green-screen out her baby bump.
This is some Ode to the "Wonder Woman"! Before the Israeli premiere of this film on June 1, the Azrieli Center in Tel Aviv was lit up to honor Gadot. The towers were illuminated with: "We are proud of you, Gal Gadot, our Wonder Woman."
According to Israeli advertising tech startup "Taykey", online mentions of Gal Godot are 95% positive, making her "unrivaled as the most loved Israeli in the world."
Before her audition for "Wonder Woman", Gal made it a point to listen to Beyonce.
Gal Godot was the face of Bamboo, one of Gucci's perfume lines in 2005. In the campaign, Gal was seen half-naked while playing a piano.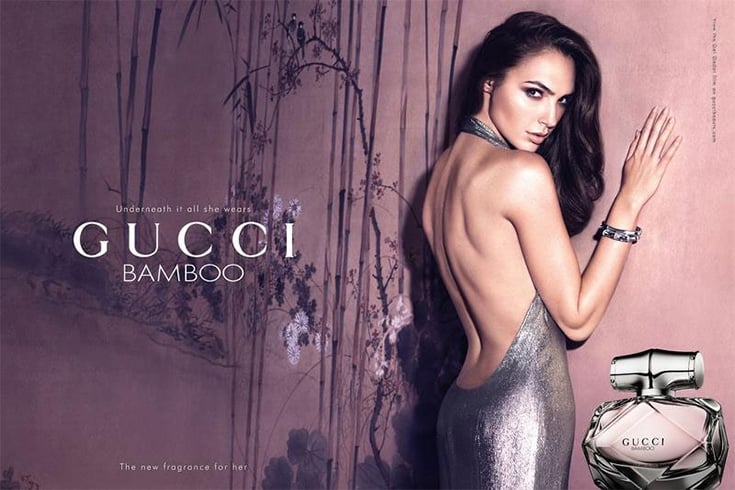 Write in and tell us how you found reading about Gal Godot. What inspires you about her?
Images Source: pinterest