Summer is here and those of us with oily skin already fear the skin problems that come with it. You cannot skip moisturizer altogether thinking it leaves a greasy feeling. Instead, you can opt a gel-based moisturizer to stay hydrated without clogging your pores.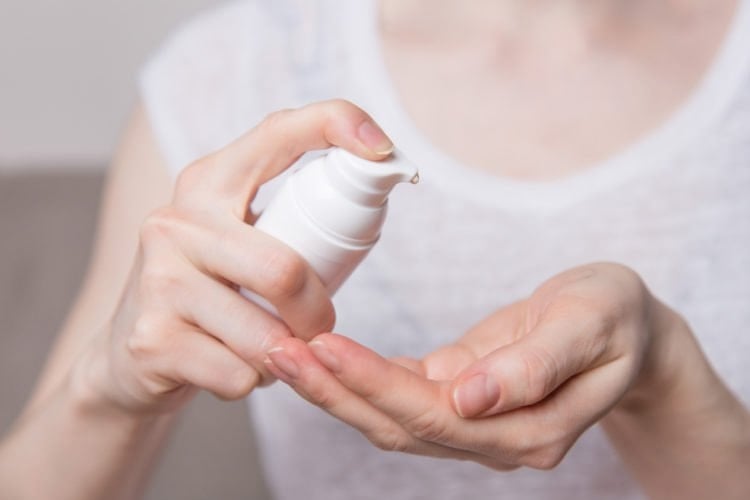 Listed below are best moisturizers for summer that have superlight formulas that can absorb instantly like you're not wearing anything.
[Also Read: Best Moisturizers for Oily Skin]
Slather any one of these gel-based moisturizers underneath your SPF or primer and your skin will absolutely love it.
Best Gel Moisturizers That Can Hydrate Your Skin During Summer:
1. Shiseido Essential Energy Moisturizing Gel Cream:
The energizing gel cream deeply moisturizes skin to treat dullness, dryness, and appearance of fine lines. The dewy, fresh, non-greasy texture absorbs quickly into the skin. Achieve visible smooth, deeply hydrated skin that glows from deep within.
The cream is suitable for all skin types. It is non-comedogenic, dermatologist-tested, parabens-free, and mineral oil-free.
It contains ReNeura Technology™ that reawakens skin's sensors and makes skin more responsive to daily skincare regimen. The gel cream jar comes in 64 different shapes and inspired by Japanese Raku ware, a type of pottery traditionally used in Japanese Tea Ceremony.
Smoothen over face every morning and evening after cleansing.
2. The Face Shop Damyang Bamboo Fresh Soothing Gel:
This is a rich-moisturizing soothing gel that contains bamboo extract from Damyang. The Damyang Bamboo Fresh Soothing Gel by Faceshop is a multi-use product that can be used on sensitive areas of face and body.
The product has a gel-type texture with soothing and calming effects. It gives a natural moisture massage to the skin.
The gel is packed in a jar that is made to look like freshly cut bamboo infused with bamboo water!
The highly-concentrated bamboo extracts charge skin with elasticity, moisture, and skin hydration. The product is dermatologist-tested. It is an excellent moisture retention for effective long-lasting hydration.
3. Innisfree Youth-Enriched Gel Cream with Orchid:
The fast-action daily gel based cream with Jeju Orchid helps nourish, strengthen, firm, and brighten the skin. You'll be addicted to this gel's light and floral fragrance. More addictive is how your skin feels after-firm and resilient.
This refreshing gel texture can instantly quench skin with hydration and nourishment. It can improve, firm, tone, and brighten skin over time because of the presence of Orchidelixir™.
Apply onto face and neck in the morning and evening after eye care. Then gently pat onto the skin for better hydration. This gel based moisturizer for oily skin is perfect during the hot weather.
4. Neutrogena Hydro Boost Water Gel:
Neutrogena's Hydro Boost Water Gel is loaded with hyaluronic acid, which is everyone's ideal skin agent. The water gel product can literally feel like you're wearing nothing at all since it absorbs into skin instantly, but skin remains hydrated with its main ingredients.
The gel cream is a refreshing, lightweight formula that instantly quenches and hydrates dry skin. Formulated with hyaluronic acid, it boosts moisturization so skin stays hydrated and smooth all day long.
The cream applies effortlessly into the skin, without leaving behind an oily feel. It is clinically proven to keep skin hydrated for 48 hours, oil-free, dye-free, non-comedogenic, and fast-absorbing. It is ideal for all skin types.
5. MAC Mineralize Charged Water Moisturize Gel:
The MAC Formula is the perfect base for makeup in the summer. The water charged gel formula provides a luminous and soft effect onto skin, so your makeup glides on naturally. Your skin can look hydrated without a greasy feel.
The gel-like-cream is infused with super-duo charged water technology. The formula leaves skin supple, softer, hydrated, and radiant. It features A77 mineral complex and is suitable for all skin types.
The moisturizing gel is dermatologist tested, ophthalmologist tested, and non-acnegenic. Apply desired amount of the gel to fingertips and blend over face.
6. Clinique Dramatically Different Moisturizing Gel:
The Clinique fast-absorbing gel hydrator is specifically formulated to treat combination to oily skin. This gel is developed by Clinique's dermatologists to maintain optimal moisture balance for oily skin.
The refreshing, oil-free formula combines 24-hour hydration with skin-strengthening ingredients so skin looks fresher.
The product is allergy tested, non-acnegenic, dermatologist tested, and free from oil and fragrance. It is suitable for dry, oily, and combination skin types. Apply the product twice a day all over face and neck, when needed. For best results, use after facial soap and clarifying lotion as step 3 in Clinique's 3-step skin care system.
7. Lotus Herbal Acne Gel Tea Tree:
The gel based moisturizer from Lotus has wonderful effects on oily skin. This works for those suffering from oily skin, acne, and blemishes. It can also lighten acne marks.
[sc:mediad]
The gel based moisturizer for acne prone skin provides broad spectrum of antimicrobial activities to treat acne and blemishes. This light gel easily absorbs into skin and regulates oil producing glands in acne prone skin.
It can also slow down the process of acne formulation. The gel moisturizer comes in a transparent bottle with pump dispenser. It is suitable for oily and combination skins during summer.
8. Dermalogica Calm Water Gel:
The weightless, water-gel moisturizer from Dermatologica hydrates dry and sensitive skin. The refreshing gel formula transforms into a fluid after application. The dual hyaluronic acid technology works in several skin surface layers to lock in moisture.
Apple fruit extract and glycerin hydrate and soften skin while fighting against dryness. The cactus pear extract can soothe sensitivity and offer water-binding properties to support healthy moisture balance.
The water gel formula provides immediate hydration to dry, irritated skin. It can lock in moisture and defend skin against dryness. Take a small amount onto palm and rub hands to activate. Pat gently onto face and neck twice a day for repeated relief.
9. Kiehl's Ultra Facial Oil-free Gel Cream:
The facial oil-free gel cream is a non-oily hydrator and visibly reduces the appearance of oil. It leaves skin more balanced.
The oil-free gel cream works well with skin's natural lipid to visibly reduce excessive oil on skin's surface.
It is non-greasy and retains essential moisture in skin for a healthier skin and smooth, fresher appearance.
Apply to cleansed skin day and night. It is oil-free, parabens-free, fragrance-free, non-comedogenic, and allergy-tested.
Now that you know the gel-based moisturizers that best suit your skin, it will be easier to select the one that fits your budget. Pick any of these moisturizers for clear and glowing skin. And please do not forget to share your feedback! We would love hearing from you.