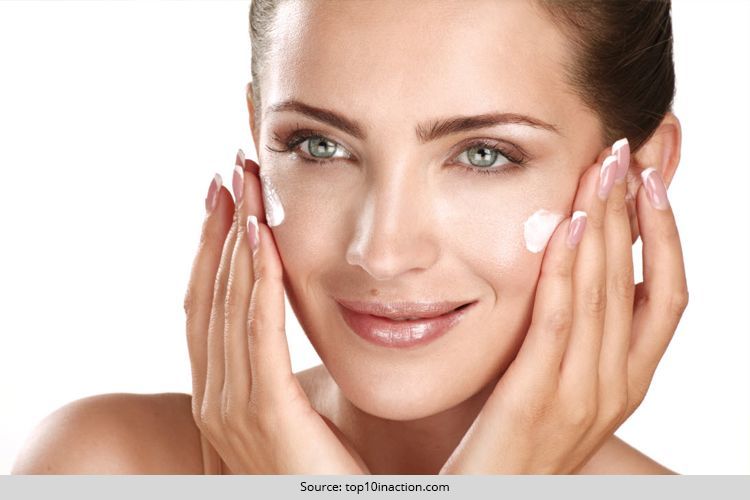 If chip chip face haunts you, then you need a moisturizer. And you thought why invest in a moisturizer when you already have oily skin. You got it wrong. Oily skin needs moisturisation and nourishment as well, else it will get dehydrated and damaged. Have a look at some of the best moisturizers for oily skin and pick one that is compatible to your face.
[Also Read: How To Do Gold Facial At Home For Oily Skin]
Lotus Herbals Alphamoist Alpha Hydroxy Skin Renewal Oil-Free Moisturizer
This oil free moisturizer is light weight and gets into the skin quickly so that you enjoy soft and supple skin for a good number of hours. It is best for oily and acne prone skin.
Price – INR 195 for 80 ml.
Clean and Clear Oil-Free Skin Balancing Moisturizer
This water based moisturizer is light weight. It doesn't clog pores, keeps oil at bay and is gentle on skin. The best part about it is that it comes with affordable pricing and can be bought at local stores and chemist shops.
Price – INR 80 for 100ml.
Neutrogena Oil-free Moisture for Combination Skin
Dermatologist tested, this brand of moisturiser is most suited for skin that is dry in some areas and oily in others. A small quantity is required for application each time, not much. With SPF 15, it's quite soothing and hides skin peeling that could come up because of acne treatments.
Price – INR 299 for 118 ml.
[Also Read: Best Foundation for Oily Skin]
Lacto Calamine Skin Balance Oil Control Daily Nourishing Lotion
This is one brand that has been at the top of the pops from the time of our mom and grand mom. Lacto Calamine has the combined goodness of multiple ingredients such as castor oil, glycerin and Kaolin clay that absorb oil. That is why it works wonders in treating oily skin and mild acne prone skin leaving skin soft with a matte finish.
Price – INR 125 for 120 ml.
Garnier Skin Naturals Light Oil Control Fairness Cream
Get oil-free fairness through this quality product from Garnier that lasts for a good 8 hours. The oil trapping technology along with the whitening results of natural lemon essence, lightens up the skin tone and acne marks. It's slight lemony fragrance and weightless tube makes you feel nice.
Price – INR 199 for 40 ml.
FabIndia Vitamin E Skin Hydrating Cream for Oily Skin
The best thing about this light weight cream is that it gets absorbed quickly leaving no residue behind. It's good to know that this skin moisturizers cream for oily skin keeps oil at bay for a longer time. Hydrated and soft skin is what you get for sure.
Price – INR 225 for 120 ml.
Cetaphil Oily Skin Cleanser
Clinically tested and proven, Cetaphil hydrates and protects oily skin. No more clogged pores or a greasy feeling after application. The other advantage is that it helps protect you from sunburn and wrinkle-causing damaging UV rays.
[Also Read: 17 Clay Masks for Oily Skin]
Sebamed Clear Face Care Gel
Expensive though, but it is an amazing moisturizers that comes in gel form. Has all natural ingredients and is parabens-free. No ingredients it has that will irritate the skin. It might feel a bit sticky in the beginning, but that settles down over a period of time.
[sc:mediad]
Reviva Labs Glycolic Acid Oily Skin Daytime Light Cream Moisturizer
A breakthrough moisturiser for oily skin, the product has 5% Glycolic Acid Polymer that not only solves existing blemishes but helps avoid future skin breakouts.
Mineral Fusion, Moisturizer, SPF 15 Oil-Free
Kaolin Clay in this decent product helps absorb excess oils reducing unwanted shine and minimizing pores to get you a beautiful matte finish.
Now no more sobbing if you are down with oily skin. Just shop for any of the moisturizing cream brands above and walk around happy and free.