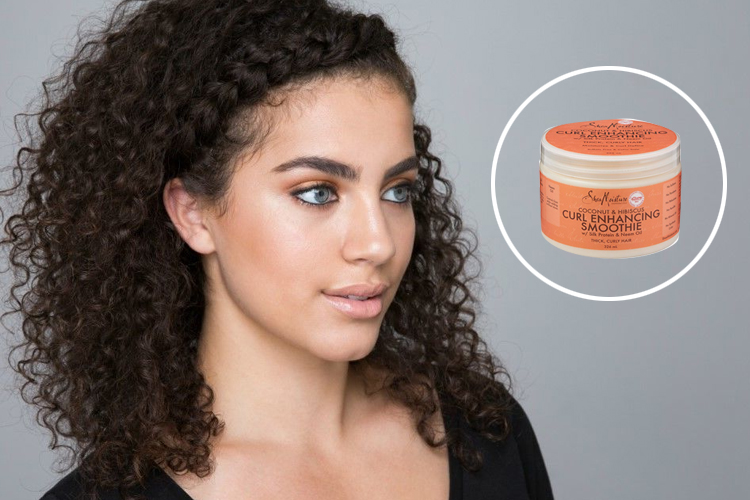 She takes 10 minutes to get ready for office with her silky straight hair dancing in the breeze and you struggle with the flat irons for 30 minutes every day. Oh, and that also after tugging at your hair with the comb to get the knots out of it. For how long will you continue looking enviously at your friend? Why not make everyone else envious of your gorgeous mane instead?
You must be thinking we are about to preach permanent straightening to you. No, we are not, because we believe in embracing natural beauty – naturally curly hair, in your case.
Maybe you have yet to realize, but the major advantage of having curls is that your hair looks more voluminous than it is – thinning of hair isn't something you have to worry about. Thank your genes for that. Now we understand that taking care of it could be a challenge, but with a little introduction to these top 20 products made for your hair type, you will be able to get smooth and manageable hair in a jiffy! Don't believe us? Go ahead and check out this article.
Here is a handy list of the best hair care products for curly hair.
1. L'Oreal Professional Shine and Curl Hair Masque
We cannot miss mentioning this penetrating styling product as it brings fantastic softness and definition to curly hair. With wheat protein and grapeseed oil as its ingredients, this masque strengthens and conditions your hair while your curls relax and fall at ease. To get the desired curly look shampoo your hair and towel dry it. Then apply a little masque on your hair. Though the pack suggests 3 minutes, we say leave it for 5 to 6 minutes and rinse it off under running water.
2. Shea Moisture Coconut And Hibiscus Curl Enhancing Smoothie
If you are in search of curly hair products that will not only moisturize your locks but also rid you of the frizz, this is what you have always dreamt of. But again, you might not be able to use this product for hold because it acts more like a creme conditioner. With regular use, your hair will grow more and more manageable. You are sure to fall in love with the lovely and lingering smell it leaves behind after every use. This hair product for curly hair works best on the second day too.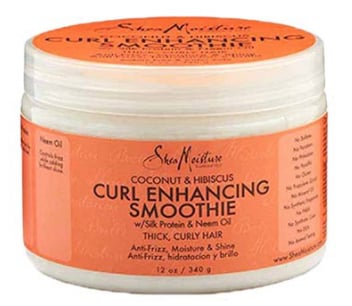 3. Finesse Self Adjusting Curl Defining Mousse
This is one product that has all its users hooked on to it. Why you may ask. Well, not only is this product packed with curl easing qualities, but is pocket-friendly too. Use the mousse in the morning and you would be free of any worries for the entire day. This defining product is your one-stop solution for a day of frizz-free hair and is super easy to apply too.

4. TRESemme Flawless Curls Spray Gel
The price of the product, close to 3000 INR might give you a mild heart attack, but believe us when we say this magical gel is nothing like what you have used for hair care before. Wondering why we insist you buy this TRESemme product despite the hole it leaves in your pocket? Well, that's because every user of TRESemme Flawless Curls Spray Gel swears by its efficacy. It improves the texture of even the most frizzy and coarse curls. This wonderful product by TRESemme can help your hair regain its lost luster and add volume, definition and smoothness. What more do you want? If you are still bothered about the price, let's tell you, a weekly application will make this pack last for at least three months.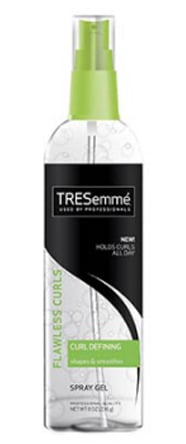 5. Pantene Pro-V Curly Hair Satin Hold Hairspray
Another great product, a simple hairspray that takes care of the frizz and tones down the volume of your mane menace to a controllable measure. It is super affordable too. The advanced formula prevents hair from turning sticky and oily. Be it volume, nourishment, or shine – you will get it all with the regular use of this Satin Hairspray by Pantene.

6. Nexxus Pro-Mend Split End Binding Curl Defining Creme Gel
Most of the girls blessed with curly hair seem to struggle with the twin problems of frizz and damage. If you too are complaining of the same, Nexxus Pro-Mend is just about the right product for you. It calms down the frizz. With its unique formula it also binds split ends and reduces further damage, and in no time will you see the health of your tresses restoring. We rate it as one of the best conditioners for curly hair.

7. Ouidad Climate Control Heat And Humidity Gel
This amazing product from Ouidad gives those curls the essential definition and caresses your frizz. It gives a total makeover to your unmanageable curls and leaves you with soft curls like Hollywood stars. Just a little bit brings enormous proportions of nourishment to your hair. The change that you will see in a month or so will make you fall in love with those ringlets.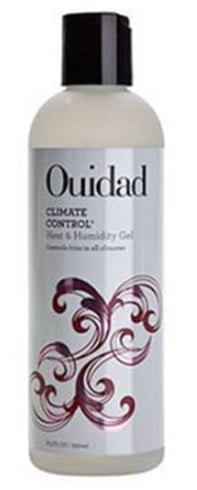 8. TIGI Catwalk Curl Collection Curlesque Curls Rock Amplifier
This product gets you addicted to it, and you too happily sign up for a lifelong commitment. If with age you are seeing some thinning in your hair, trust TIGI Catwalk Curl Collection Curlesque Curls Rock Amplifier to add the lost volume and get the bounce while simultaneously smoothing down flyaways which are so peculiar to curls. This one is a must-have for all those lovely ladies who are looking at amplifying their rings.

9. OGX Frizz Defying Kukui Curl Crème
Everyone knows how dreadful humid weather is for a girl with curls. If your hair too puffs up into a frizzy uncontrollable ball just as humidity hits, this product is what you need to tame those unruly locks. You will fall in love with the pleasant smell that lingers all day long while keeping those tresses well groomed.
10. Herbal Essences Totally Twisted Curl Scrunching Gel
Whether you are the one with tight curls or natural beachy waves, this is one product that smoothens down all kinds of rings and adds bounce. A little amount goes a long way and leaves you with well-structured curls which are not really weighed down. It is the best way to add some berry goodness to your crowning glory.
[sc:mediad]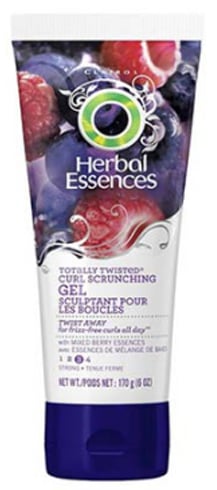 11. Kinky-Curly Original Curling Custard Natural Styling Gel
Yes, we know. The name of this product is a little kinky – like literally. But Shakespeare said, what's is a name? The gel, however, works wonders to kinky hair which often is a pain to tame. It relaxes the frizz and defines the curls. With its stronghold, it keeps the hair in place all through the day.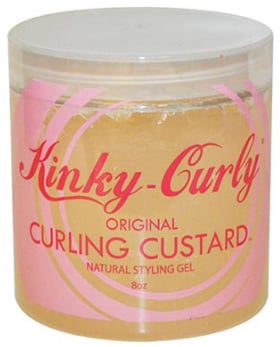 12. TRESemmé Flawless Curl Definition Jelly
TRESemmé has introduced some of the best curly hair products and this one is another addition to the list. This amazing product will give you that much needed 'volume and bounce' in your hair. This gel crème is super lightweight and is a must-have product on your dresser. It creates defined ringlets and adds super shine with just the right amount of hold that will make you a head-turner right away. Though the product is yet to hit the Indian market, the world has shrunk now. If you have relatives or friends in the US or Europe do ask them to get a pack of this TRESemmé product for you.
13. Ogx Quenching Coconut Curls Curling Hair Butter
If you love your curls and want to flaunt them then this awesome product with the sweet smell of coconut will make you feel like a beach babe. While you use this product you have to abide by the rule that less is more. Now you may choose to leave this curly hair cream on your hair or rinse it off after half an hour. It softens the hair strands and gives them a defined shape.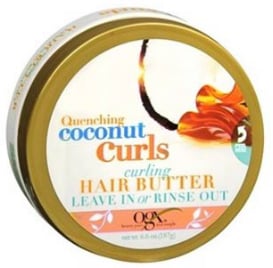 Top 7 shampoos for Curly Hair:
Now that we have discussed what masques work best on curls lets also have a look at the best shampoos for curly hair.
1. Revlon Dry Damage Flex Gentle Cleansing Body Building Protein Shampoo
Its exclusive Flex formula is ideal for gentle cleansing of hair without stripping it of its natural oils. It rejuvenates dry and damaged hair leaving it soft, silky, manageable and shiny. Its mild fragrance is also very appealing.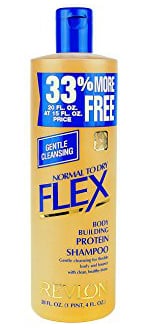 2. Kerastase Bain Oleo Curl Shampoo
The long list of benefits of this product includes weightless nourishment of the hair and intense conditioning. It protects the hair from frizziness, blocks humidity and prevents the deformation of curls. Kerastase Bain Oleo Curl Shampoo will cut out the struggle of detangling hair strands as your mane will turn softer with every use.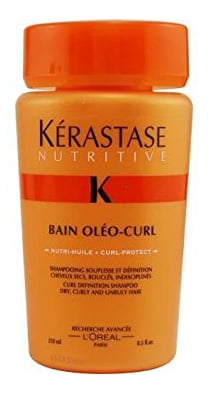 3. The Body Shop Rainforest Shine Shampoo
Another amazing shampoo for curly hair, it claims to use the magic of conditioning oils – including olive oil to effectively restore the lost shine of your hair making it look gorgeously glossy. The best thing about this product is that it contains no harmful chemicals like silicones, sulphates, colorants or parabens. The product is so nourishing that it works fine all by itself and you won't even have to use a conditioner.

4. Tigi Bed Head Styleshots Hi-Def Curls Shampoo
Get your curly hairstyle in check with this shampoo. An enriching shot of this ultra-moisturizing shampoo guarantees softer healthier curls. The formula used in TIGI Bed Head Styleshots Hi-Def Curls Shampoo will leave your locks smoother, shinier and easier to manage. Throw your glossy mane over your shoulder with pride and see them bounce with happiness.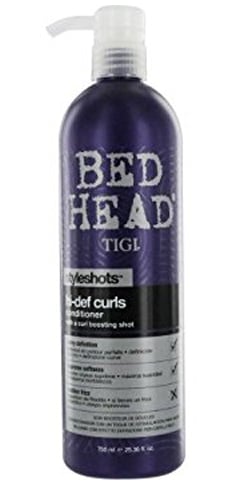 5. Herbal Essences Totally Twisted Curl Shampoo
It comes in a cute see-through purple bottle and a quick sniff of the product will take you beyond rainbows. It has the perfect consistency that cleanses dust particles that stick tightly to the curls without stripping off the essential nutrients from the strands. The natural goodness of berries, like vitamins and anti-oxidants blesses the hair with flexibility and longevity. Curly hair is prone to breakage, but the herbal goodness of this product makes the hair strands stronger than ever before.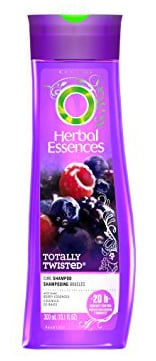 6. Brocato Curlinterrupted Smoothing & Hydrating Shampoo
Though the price is steep, we can vouch for it to be one of the best products for curly hair we know. It is a tough job to find a hair product for curly hair that is free from toxic chemicals and this light shampoo is one such rare product. It revitalizes the dull strands and makes them shine without pouring on a lot of unwanted chemicals. It's also the first step in Brocato's hair care routine for curls that need to be tamed down.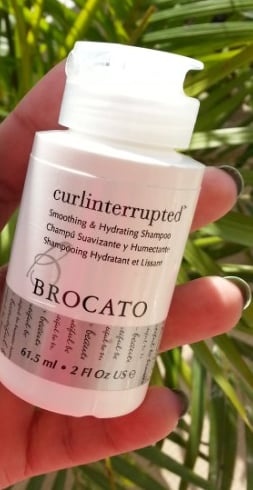 7. Tresemme Climate Control Shampoo
This pocket-friendly shampoo helps prevent frizz all day long and protects the curls from harmful pollutants, humidity and harsh climate changes. Using this shampoo every alternate day would save your hair strands from harmful rays of the sun and shield against dryness also. It's undoubtedly one of the best shampoo for curly hair and we recommend you follow it up with a TRESemme conditioner.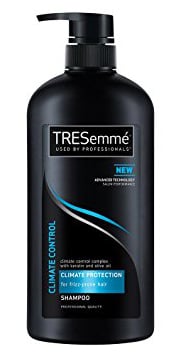 We have conducted an extensive research in listing out these products for you. Every shampoo, gel, conditioner and masque mentioned here is well-suited for Indian hair and climate. As the winters are just around the corner, curly hair would gradually turn more frizzy and dry. It's the best time to start using these products and protecting your beautiful tresses from damage. Do share your mane story with us. Let us know if you tried any of the above haircare products and if it worked magic on your locks.
Images Source: pinterest