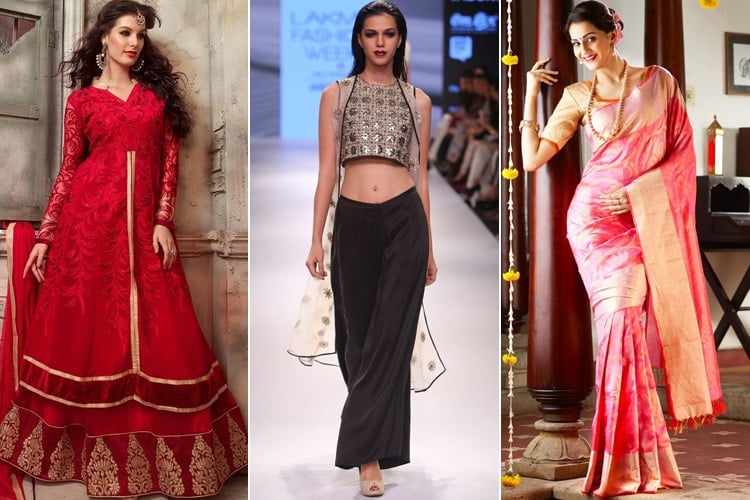 Who doesn't love to look taller? And, especially if you are a short woman, you would love the various fashion tricks to make you look taller. The good thing is the internet is inundated with tons of different fashion tips and tricks which will provide you just that.
[Also Read: How To Increase Height Naturally]
So sit back and relax, as we enlighten you with some amazing tips to look taller, which you can achieve in these simple ways.
FASHION TRICKS TO MAKE YOU LOOK TALLER
Choosing the right outfits are your best bet if you want to look thinner and taller. They camouflage you in the right areas and you can end up looking way slimmer than you already are. Let's check out some hacks that make you look taller.
1. High Waist Palazzos
The high waist palazzos or pants will create an illusion of a smaller torso and longer legs; invariably you will end up looking and appearing much taller than you already are! Take a look at some of the styles here: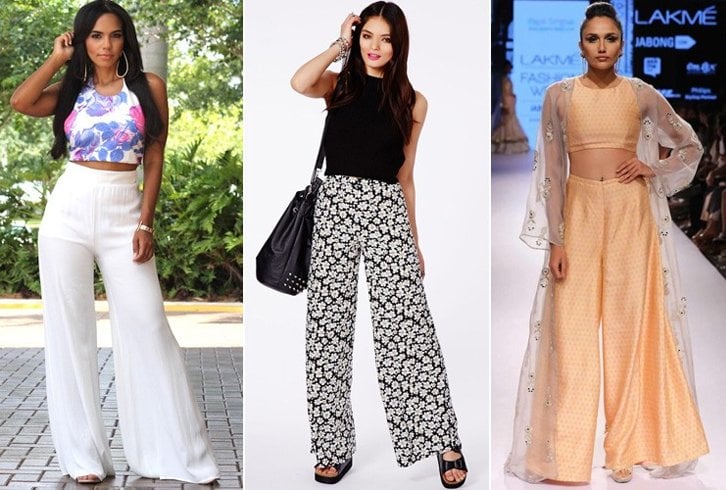 2. Tuck in Your Tee
A tucked in tee will definitely make you look more structured. These types of clothes to make you look taller give a good outlook, so make sure to tuck in that t-shirt the next time you're heading out. A little bit of extra height has always been a plus point.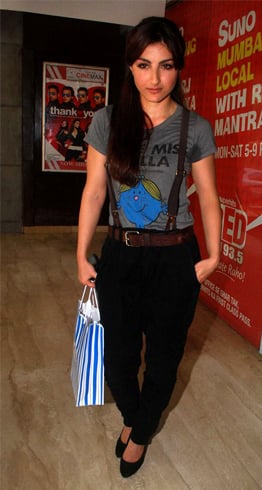 [Also Read: Dresses To Hide Tummy ]
3. Short Dresses and Short Skirts
These outfits are a great way to look hot as well as tall for short girls. Short dresses or short skirts means more skin, and more skin means making your legs appear elongated than what they are.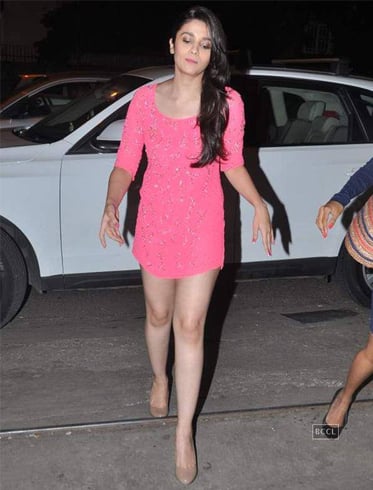 4. Shoes to Make You Taller?
The most obvious answer, heels? The most prized possession of a woman, heels are a blessing from making you look tall to making you look super stunning, adding just the right oomph to an outfit. Go for the pointy heels as they add to your elongated silhouette. Well, apart from heels, you could also go for pointy toe flats, low-cut vamps, strappy sandals etc. to create the height illusion.
[Also Read: How To Increase Height After 18]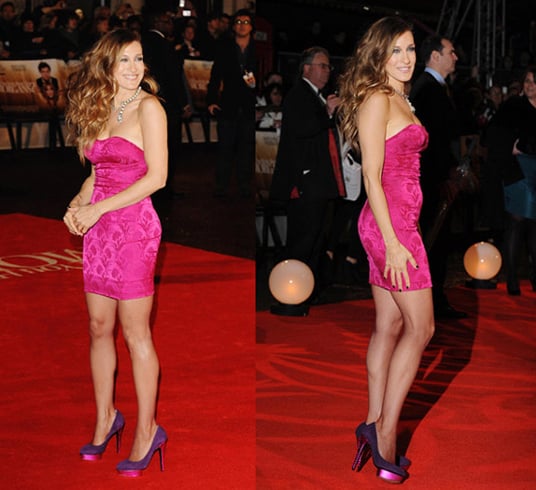 5. Whatever the Outfit, Make it Monochrome
A monochrome outfit, wearing the same colour from head to toe creates an illusion of height. So this broadens your wardrobe options to wear anything from a mini to a maxi dress, allowing you to still look tall.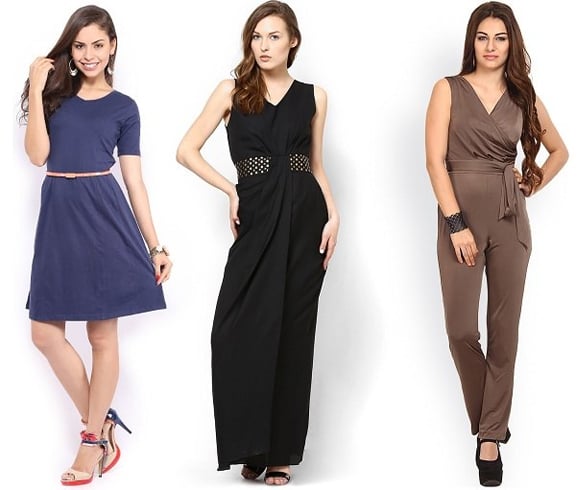 6. Hairstyles to Make You Look Tall
So your hairdo could also make a huge difference. To add those few extra inches, prefer to put your hair up. Try a high bun, high ponytail, stylish chignon or a puff on top.
[sc:mediad]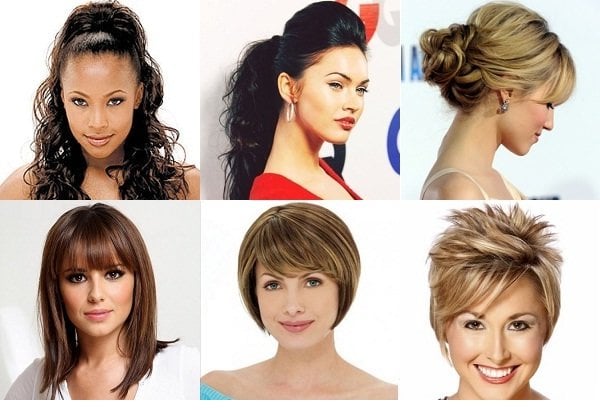 7. Floor-length Anarkalis
Floor-length Anarkalis will again give an illusion of length and you can easily wear them at festivals and parties with a little bit of bling. The point is you need to make sure your torso looks shorter and your legs look much longer. Take a look at some Anarkalis that are perfect in making you look taller:
[Also Read: How To Increase Height After 25]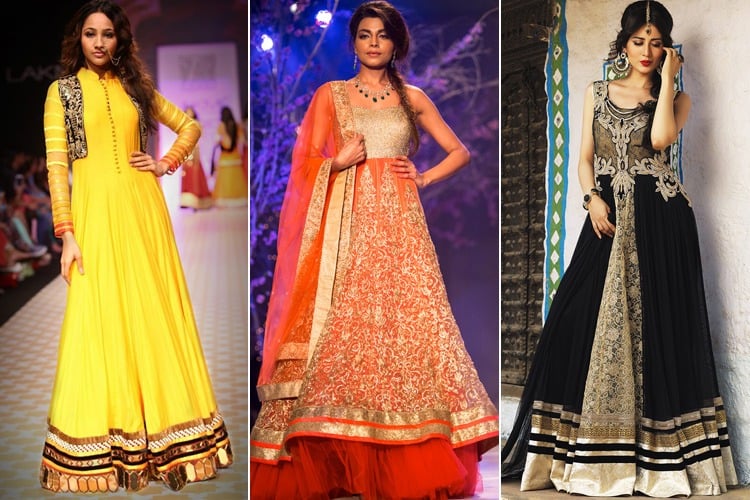 8. Flared Kurtis
Kurtis which do not stick to your body is much better than those which hug your body in all the wrong places. If they are a little flared, it will look like you are slimmer and taller. Isn't that the best case scenario?
For women who have heavier hips and a bulkier figure, these kurtis are your best bet because they can make your lower portion look so much narrower. As a result, you will also look a lot taller! Flared Kurtis are always a win-win situation!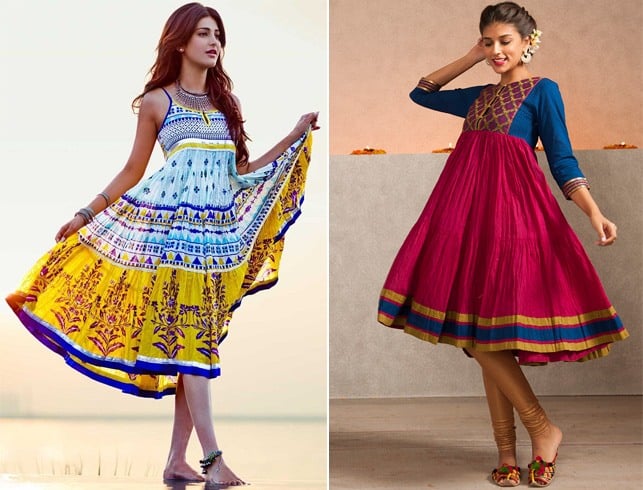 9. Deep V-necklines On Your Blouses
Whether you are wearing a blouse, an ethnic jacket or a kurta, try focusing on wearing deeper V-necklines. When you wear a deeper neckline, the attention is always drawn towards the upper side of the body and this makes the wearer look a lot taller than she already is!
If you are not that comfortable wearing a deep V-neckline, then you can even opt for kurtis or blouses which have scoop necks that will fall diagonally on your neck. V-neck blouses with lehengas look especially pretty! Time to show off that abs right? Bling it up the right way and you are good to go!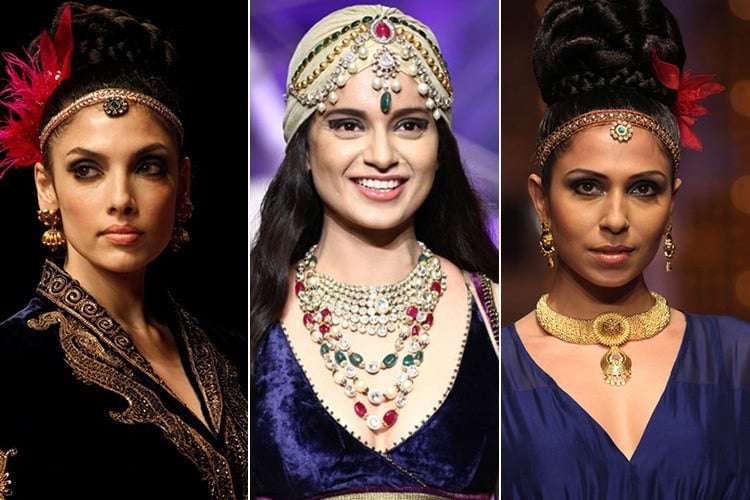 10. Silk and Crepe Sarees
Silk and Crepe are two sinewy materials that will stick to your body and give you the right contours. Heavy silk sarees with a lot of embroidery not only look heavy on the body, but they also make you appear bulkier. Stick to silk which is delicately embroidered or sequined sarees for a slimmer appearance.
[Also Read: When Do Girls Stop Growing ]
Take a look at some of the silk sarees that can make you look taller: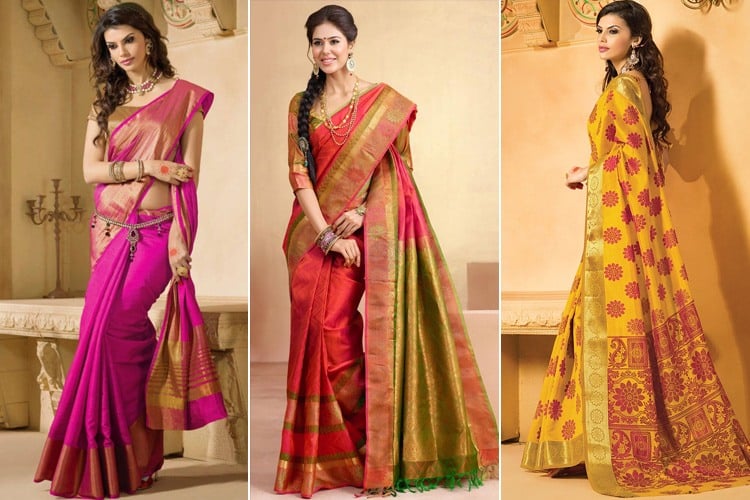 So here are ten ways which are guaranteed to make you look taller. Remember, in the end, it is always the way you carry yourself. So, whether you are thin or bulky, short or tall, keep the above tips in mind and be confident about what you are wearing!
Images Source: Pinterest