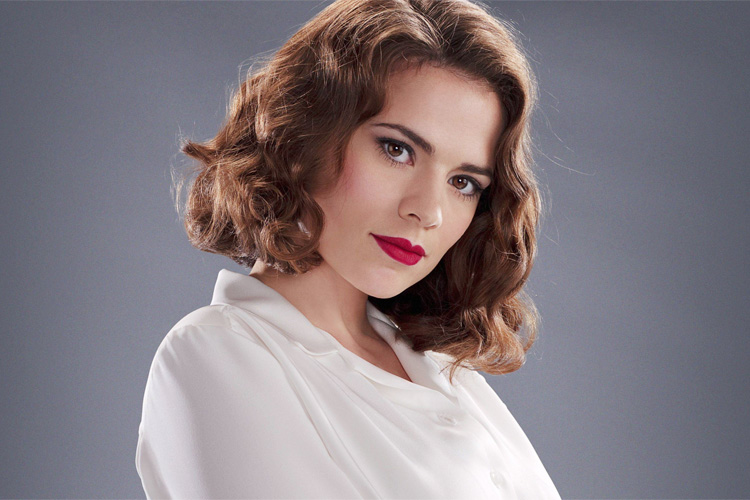 Personal Details
| | |
| --- | --- |
| Name | Hayley Elizabeth Atwell |
| Birthday Date | April 05, 1982 [celebrity_age_calc data="1982-04-05″] |
| Birth Place | London, England, United Kingdom |
| Sun Sign | Aries |
| Eye Color | Brown |
| Hair Color | Brown |
| Nationality | British American |
| Religion | Kayley comes from an atheist family, her own religious beliefs are unknown |
| Education | Graduated from Guildhall School of Music and Drama, 2005 |
| Occupation | Actress |
| Marital Status | Unmarried |
Family Details:
| | |
| --- | --- |
| Father | Grant Atwell, a massage therapist and photographer by profession |
| Mother | Allison Cain, a motivational speaker. |
| Siblings | None |
| Spouse | None |
| Children | None |
Body Status:
| | |
| --- | --- |
| Build | voluptuous |
| Height | 5 ft 7 in / 170 cm |
| Weight | 51 Kg / 112 pounds |
| Waist Size | 64 cm / 25 in |
| Hip Size | 89 cm / 35 in |
| Shoe Size | 8 |
| Dress Size | 10 (US) / 40 (EU) |
| Body Measurement | 36-26-34 |

Favorite Things and Hobbies
| | |
| --- | --- |
| Color | Green |
| Food | Traditional Thanksgiving dinner |
| Place | New York |
| Sport | Rugby |
| Brand | Erdem |
| Hotel | Four Seasons in Mexico City |
| Holiday | Thailand |
| Hobby | Travelling |
Hayley Atwell No Makeup
Hayley Atwell, the popular Hollywood star has features that are striking. Well, Hayley Atwell makeup pictures look a lot different from her makeup-free pictures, as the makeup ones show more accentuation as usual. Although her makeup-free photos are not anything to complain about, she looks equally stunning either way and makes for a great role model. She sports makeup-free looks quite often and that is something appreciative. You cannot miss her dimple which is the attention seeker.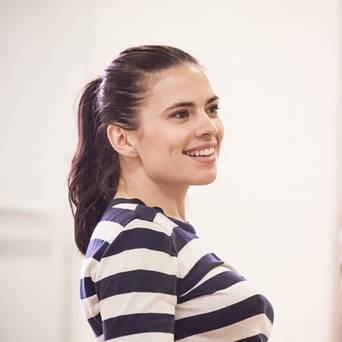 Hayley Atwell Weight Loss
Workout Plan
The First Avenger proved to be a real challenge for the up-coming actress. The 31-year-old actress had to adopt a extensive regimen set by a personal trainer appointed to prepare for this role. 'I started doing military circuits with him and he really put me through it,' revealed the actress to British Mail. 'I did various detox diets, hard running every day and endless lunges and squats. I was in the best physical condition I've ever been in."
Though her general work out process is not as demanding, but Hayley does care about to her appearance on screen. And to look as deadly as she does, she practices abdominals, deadlifts, and deltoids.
Hayley Atwell also runs every day and swims whenever possible. Pectorals and biceps exercises have also helped her greatly in archiving the fit body she boasts. Though she prefers dancing, she does indulge in rugby every once in a while.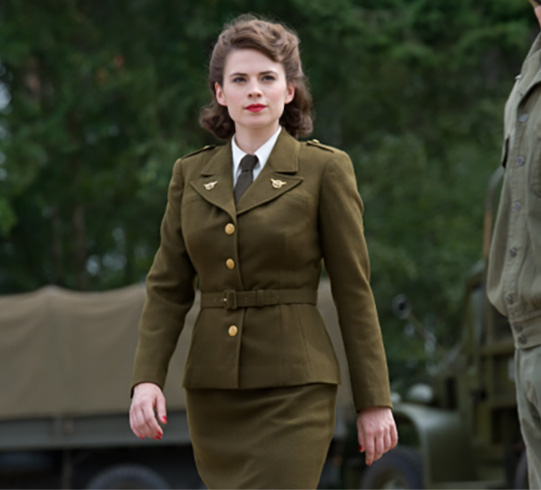 Diet Plan
Haley loves a good serve of mushrooms, kelps, beans, cauliflower, quinoa, cottage cheese and yogurt. No, she doesn't abandon food to get a super skinny body and admits that too, "My real self, the self I have always been from a child, is a loner and nerd, slightly overweight, with a very heavy fringe." She often treats herself with hot dogs without counting every calorie.
But she doesn't miss out on her proteins either. A protein rich diet pumped up her confidence slipping in glamorous dresses without feeling like "a milkmaid" as she herself put.
Facts About The Celebrity
The actress was turned off by social media big time. She once had Twitter and Instagram both, but in 2015 decided and deleted her accounts so she could protect her private life.
As a young girl Hayley would write letters to her future self. When she was 8, her letter written to her 18-year old self asked if she had authored her first novel yet or won an Oscar.
Her parents named her after the actress Hayley Mills. This could have influenced in shaping up the Captain America star's career aspirations and dream of becoming a successful actress herself.
This brings us to the next interesting fact about Hayley. She could have studied philosophy and theology at Oxford, but she gave it up in favor of perusing acting at the Guildhall School of Music and Drama.
Though a cinema and television personality herself, she is an avid theatre lover. "The thing that I love about theater is that it lets actresses age, it lets you have a life, it lets you be dynamic and interesting and complex not just kind of the pretty picture on the shelf and I find that so much more interesting because, well, we are complicated human beings and we have lots of stories to tell, so it is just a matter of keeping those stories going." – she says in an interview.
A total vegetarian, Hayley gets all her nutritional requirements from vegetarian food. She has stayed away from meet and fish since the age of 8.
Images Source: instagram