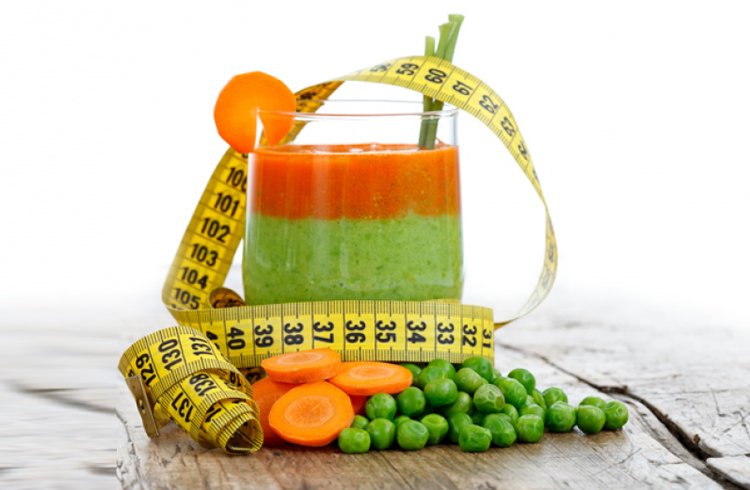 As you stepg into your thirties, your weight becomes one of the major issues that govern your swaying sense of self-esteem. In this same context, losing some weight can feel like almost an impossibility at times.
But, it's actually easier than most people deem it to be. In fact, getting started is probably the hardest part. Once you've set your mind on taking up the weight loss regime seriously, it gets easier as the days pass by.
Having said that, we come to one of the most important part – how do you get started? Well, as per our research, a light 7 day detox diet plan can be just the thing to start things off. Having a short diet plan can not only get you extra motivated but also help rid your mind of various mind blocks and inhibitions against such diet plans.
Sticking to an initial 7 day detox diet helps boost your immune system and encourages your brain to produce some chemicals that not only help you feel good but also kick off that extra few kilos you gained over the winters!
Now, there are all sorts of detox plans out there, but it is important to remember that taking up a detox diet for weight loss in 7 days doesn't mean going hungry. You will actually be using the same ideas behind other popular fasting diets that have a 5:2 ratio between good old healthy eating, feeling good and begin losing weight in the process. So, in the same light, let us walk you through the Top Five 7 day detox diet menus:
1. The 7 Day Detox Cleanse Diet
This diet is perfect for those who need to lose a good 5-15 pounds quickly. The best part about this diet is that it includes a simple two day smoothie detox cleanse while you get regular detox meals on the rest of the days. All in all a great way to get a good body cleanse as well as lose weight.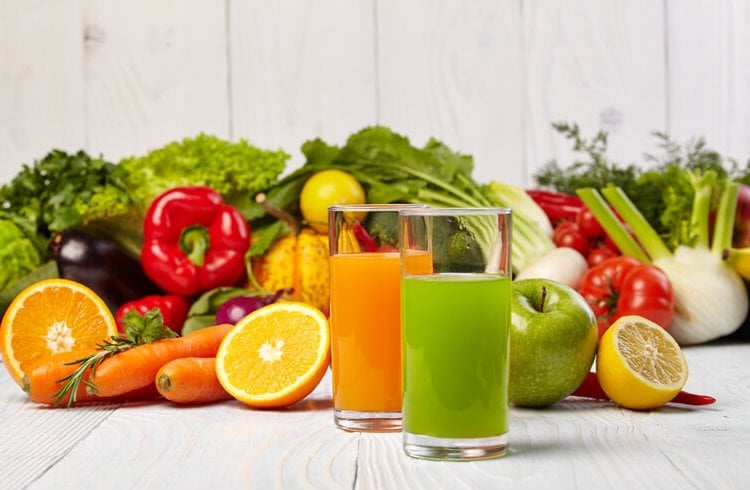 2. The 7 Day Liquid Detox diet
This diet is an all-liquid diet as the name itself suggests with only nominal solid insets. The specifics of the detox cleanse are pretty simple. It requires you to drink at least four liters of fluid per day, which mostly includes water with lemon or lime, plus six to twelve glasses of freshly juiced green vegetables.  Soups made from pureed green vegetables are allowed too. This alkaline diet helps you lose weight in a jiffy with the sudden loss in heavy-junkies.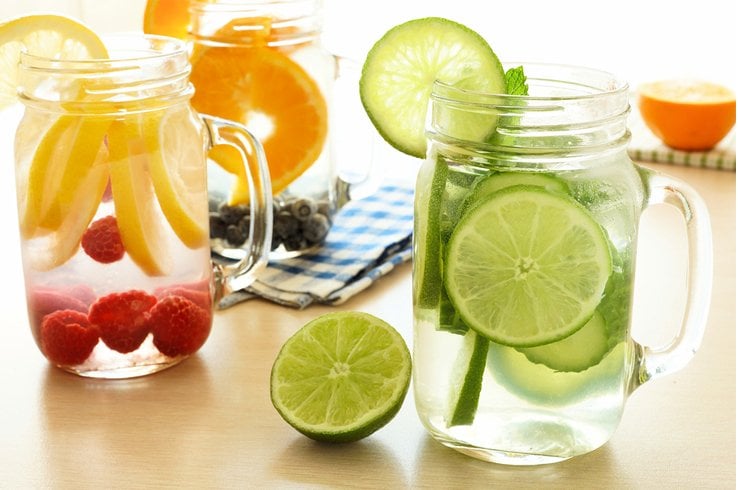 3. The 7 Day Fruit And Vegetable Detox Diet Plan
These meats-less fruit and vegetable detox diet plan helps kick start your metabolism and give all those calories a run for their lives. The proteins coming from meat products are compensated with fruits and vegetables and it leaves you feeling all light and full of energy at the end of the seven days.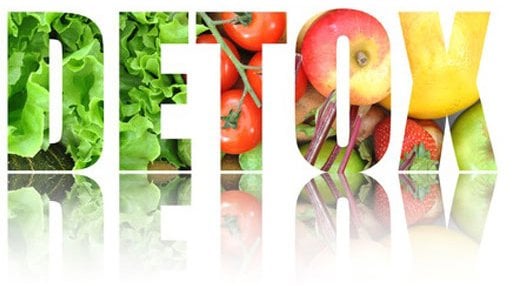 [ Also Read: Cranberry Juice for Weight Loss ]
4. The 7 day Non-Juice Clean Detox Diet
This detox diet goes against conventions and advises you against going on an all-liquid diet. It needs to be followed by 5 thumb rules and eat whatever you want as long that they are compliant with the rules. The rules are:
Rule 1: Eat Only Whole Foods
Rule 2: Keep Meals Simple
Rule 3: Eat Slower
Rule 4: Eat on a Regular Schedule
Rule 5: Eat when you're hungry and stop when you're full
5. The 7 Day Detox Diet Week Diet
This low-calorie fad diet that requires eating specific food items on each of the 7 days of the diet help you train your brain against eating calorie-rich foods even after the diet ends.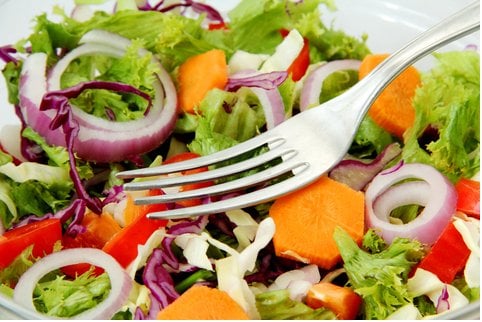 Though, there are a number of such other detox diets available online, we found these to be the most popular ones.
Quick Tips:
We thought it would be nice to have a ready reckoner of a quick run over of a few things that you need to keep in mind if you're planning to take up any of these 7 day detox diets. Here they are:
One of the most important things to keep in mind while choosing a detox diet for yourself is that you don't really have to follow these diets by the word. If you can't find a certain item mentioned on the diet plan, you can always google an alternative and include that instead.
 Cheating on the diet is like cheating on yourself so whenever you feel like straying, keep something in handy to remind yourself about why you started the diet in the first place.
Choose the dates of the diet course well in advance so that you don't have any birthdays, anniversaries or parties in the span that might throw you off-course.
Last but not the least, reward yourself on the 8th day so that you are already motivated towards taking up such a diet again.
Have you followed any of these 7 day detox diet plans? Has it worked for you? Would you be willing to give any of these diet plans a try? Do write in with your thoughts and concerns and we will try our best to address them!
Images Source: pinterest