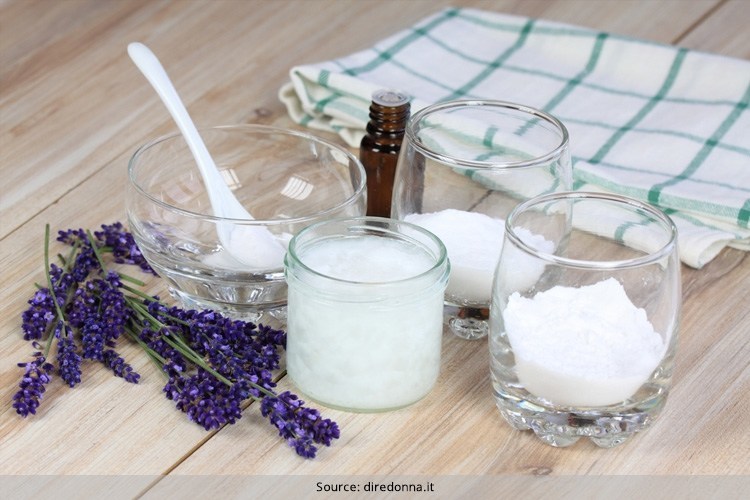 It is that time of the year, when the season of icy winds bid adieu and make way for the season of blossoms. While we are happy with floral touches all around and the beautiful crispy sun touching our bodies – it is time to care a little more for the skin with season changes happening. If you've been following our posts on hair and skin care last year, you would have noticed how we emphasize on homemade skin care recipes and the same for hair too. Much more than the hair, our skin takes a beating now and then, which is why we would like to show you a few homemade skin care recipes, which would work like magic on retaining the supple touch of the skin you are blessed with. And believe us when we say it works like magic. So here you go- a dose on homemade skin care recipes, which you must try!
Let's Start With Homemade Skin Care Cream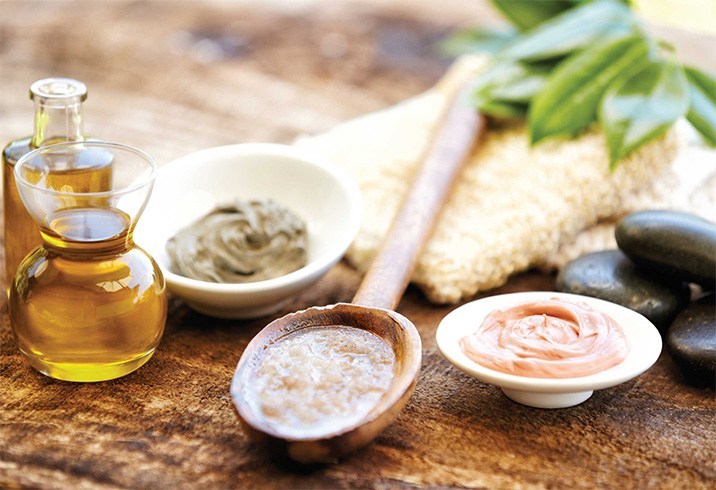 Essential Oil Cream
Ingredients:
1/2 Cup Coconut Oil
Lavender Oil – 20 Drops
A Few Drops Of Any Other Aroma Oil Of Your Choice
You will need to place the coconut oil and the other oils in a small mixer and whip them well until a frothy frost is created. Remove the frothy mix now and place them in small tubes or jars. This would be one of the best homemade skin care cream to use twice a day for your skin. Say goodbye to dry, irritated and flaky skin for good!
[Also Read: Get Glowing Skin Using Ice Cubes]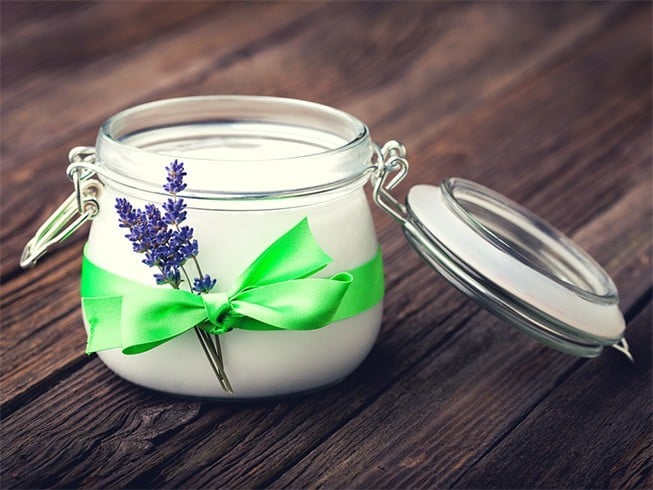 Homemade Night Cream
What you need:
¼ Cup Olive Oil
½ Tbsp. Honey
1 Tbsp. Argan Oil
1 Tsp. Beeswax
½ Tsp. Vitamin E Oil
5 Drops Frankincense
5 Drops Lavender Oil
Start by placing the lavender oil and the beeswax in a small container, and allow it to melt in the microwave for a couple of seconds. Remove the oil and cool it down, after which you shall add the essential oils, one drop at a time, while someone stirs the mix. Place the concoction in a small jar and fit the lid tight. Use when needed.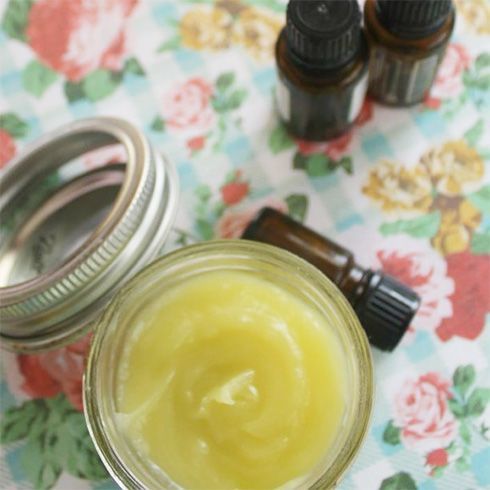 Coconut Cream Made From Coconut Oil
Who doesn't love the aroma of coconut on them? Coconut has plenty of beauty benefits to give out, which is why we would like to teach you how to make this best homemade skin care cream.
[Also Read: Baking Soda Face Mask For Glowing Skin]
What you Need:
1 Cup Coconut Oil
½ Tsp. Vitamin E Oil
½ Tsp. Tea Tree Oil
Start by mixing these ingredients in a deep bowl the coconut oil and whip it until frothy. Add the other two ingredients in it – one at a time, and mix until a creamy froth is formed. Store the mixture in a tight fit jar.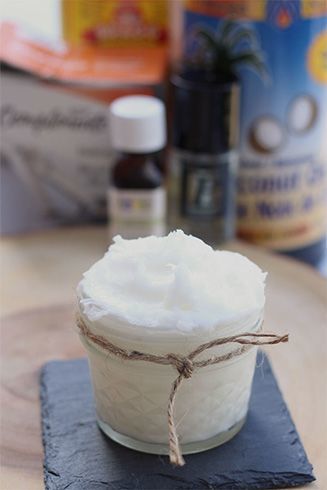 [sc:mediad]
DIY Cream For The Face
Glow and become a recipient of vibrant accolades as the seasons make a change with a DIY cream for the face. We ask for three steps to follow and three ingredients only.
Ingredients:
1 Cup Coconut Oil
1 Tsp. Vitamin E Oil
25 Drops Of Lavender Oil
[Also Read: DIY Body Wrap]
Grab a medium bowl and into it you shall pour all the oils. Blend them well with your whisker, until the mix turns frothy and creamy. Place the mix in a jar and let it sit for an hour. Use the DIY skin cream as and when needed. We told you, it would be only three ingredients and nothing else!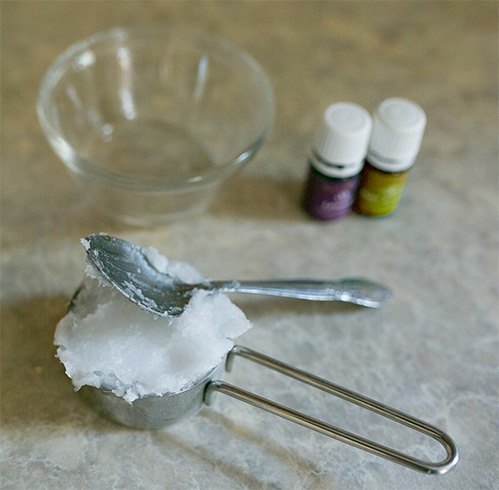 Homemade Body Butter
Why spend a bomb on commercial and conventional (chemically induced) body butters, when you can conjure up your own beauty treatment at home. If you would like your stretch marks to subside, acne to be defeated and skin tones to be smoother – this is then the natural skin care at home you need.
For this recipe you would need:
2 Tbsp. Shea Butter
1 Tbsp. Honey
1 Tbsp. Orange Juice
A Pinch Of Cinnamon Powder
A Pinch Of Nutmeg Powder
5 Drops Of Essential Oils Of Your Choice
2 Drops Of Eucalyptus Oil
[Also Read: How To Make Homemade Bath Bombs]
Begin by mixing all the items in a large bowl and then transfer to a blender to bring them into a creamy mix. Place the creamy concoction in a jar and use when needed.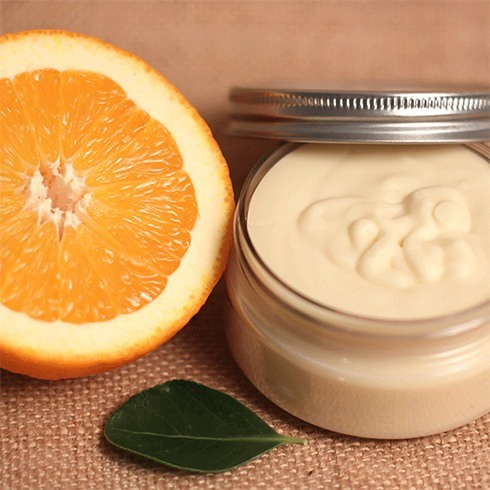 So we hope now you know how to battle the change of seasons and how to get glowing skin when the misty days pass by. Have fun!
Images Source: pinterest.com