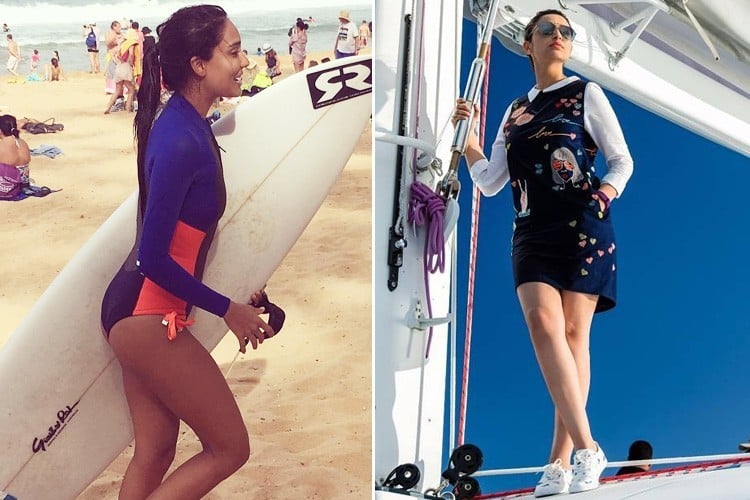 Where would you see the hot bods of Bollywood most of the year? At the film sets, of course. Glamour, cosmetics, expensive buys (am yet to say private jets) is a part and parcel of B-town heroines and vampires.
But break to banta hai! They are also humans, dearies. So whenever you see Bollywood celebs on holiday, you can expect a whole lot of fun, masti and moments with their family, friends, beloved and themselves.
Celebrities Holiday Destinations
Let's find about celebrities on holiday 2016, and in the process discover holiday destinations of Bollywood. After all, there is no harm in planning our next trip to celebrities holiday destinations in advance!
Kangana Ranaut
You know her as the Queen of Bollywood and hearts. She is from the lovely Himachal and came into limelight few days back yet again after bagging the National Award for the third time.
Yeah, we know the court battle she is into with Hrithik Roshan is getting on her nerves. Which is why, she flew off to Germany to visit a quaint little town after getting the National Award and finishing a couple of work commitments in London. Granted! Kangy needs to rejuvenate badly as her next film Simran directed by Hansal Mehta is in the pipeline.
So what did this concept of celebrities holiday destinations fetch her? Well she lived life to the fullest by enjoying every bit of the picturesque landscapes, doing cycling or just sitting by the streams.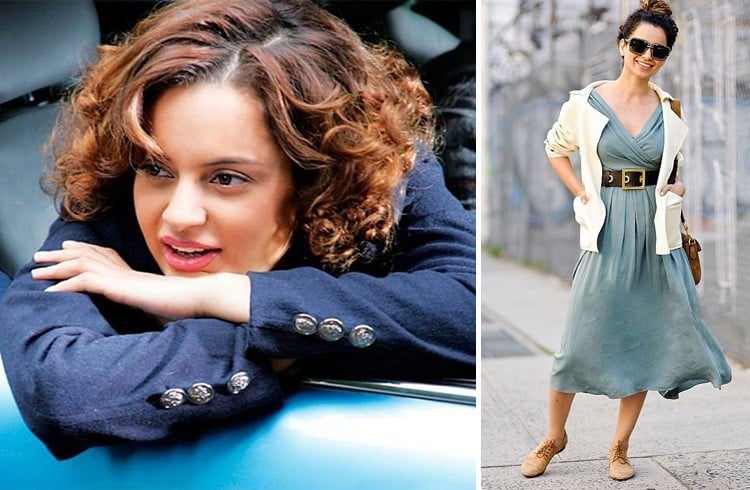 Sonakshi Sinha
And you thought 'asli sona' as she calls herself won't dive down to an exotic beach destination when it comes to Bollywood celebs on holiday.
Whenever our Dabangg actress has some time on her hands, she makes it a point to go to the beach, being a sea baby that she is.
Though Sonakshi will be soon seen in Force 2 opposite John Abraham, she made it a point to visit Australia to get into scuba diving. In fact, Sona was itching to scuba dive at Queensland's Great Barrier Reef which is the world's largest and healthiest coral reef system. Which is why, she being the junior 'Shotgun' flew straight to Australia to take a break from filmi schedules.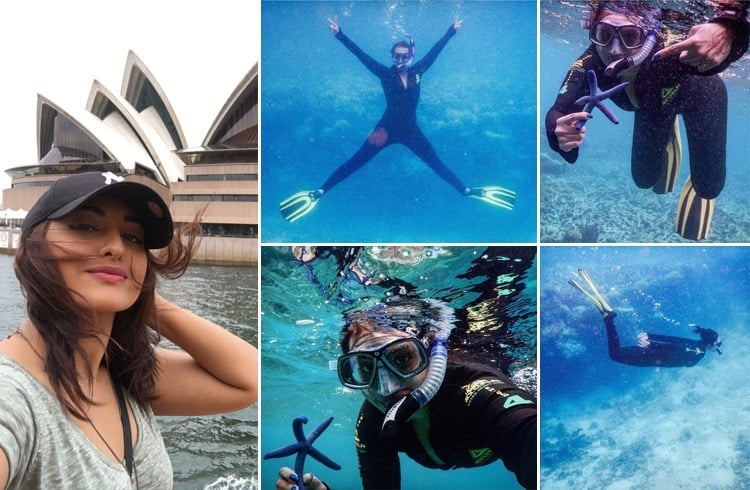 Parineeti Chopra
Pari's love for the land of Kangaroos (not staying she copied her B-town contemporary Sonakshi Sinha in picking the holiday destination) took her to Australia. This holiday destinations of Bollywood was very much on Parineeti's mind for quite some time.
Not only did she went ahead and explore the Tropical North Queensland in Australia, she took on a couple of adventurous activities such as scuba diving, flying over the Great Barrier Reef in a chopper, going for hot air balloon rides and jungle safaris, driving her way from white sand beaches to Daintree rainforest, exploring the wildlife at Cairns etc.
The last thing on her bucket list that Pari fulfilled was indulging in luxury at the Pullman Cairns International.
Sonam Kapoor
Hats off to the Neerja actress Sonam Kapoor who delivered such a fine performance in the film! She is a regular face at the Cannes film festivals (just like she was this year too). But this didn't stop this fashionista from going to Austria on a two week long family vacation.
With body fitness high on her mind, Sonam stayed at a a popular European rehab luxury spa and resort where she treated herself to massages and a colon cleanse. That besides, she unwound at the picturesque Austrian landscapes by saying "Austria is breathtaking. I'm fascinated by the colors here."
[Also Read: 15 Things You Are Most Likely To Forget While Packing For a Holiday]
In her trip to Austria, Sonam also went for long walks and an exploration mission to the ancient churches built in the 17th century.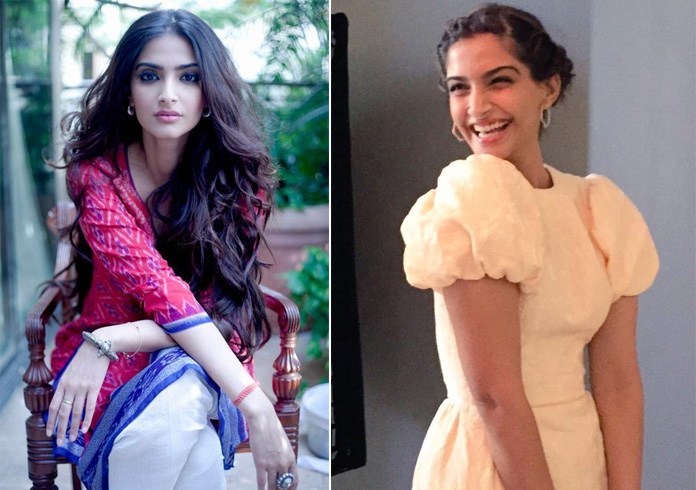 Neha Dhupia
Australia was high on her mind, which is why Neha Dhupia took her parents along to Australia to fulfill her vacationing hobby. From the Pacific drive to Bondi beach and the Blue Mountains to just lying on the grass and soaking in the city and kayaking, Neha enjoyed every second of celebrities holiday destinations.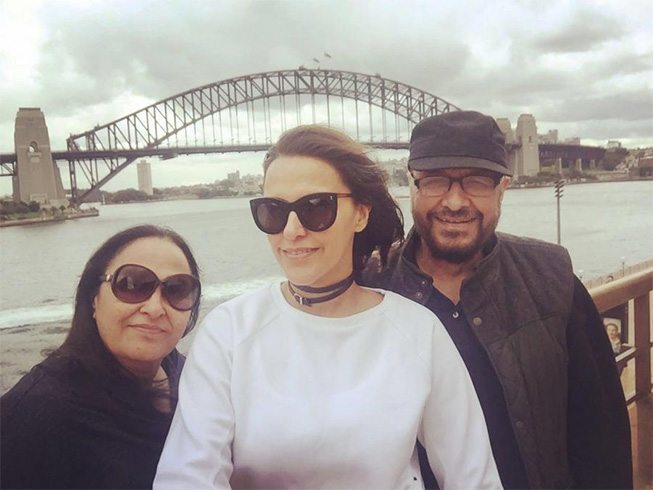 [sc:mediad]
Lisa Haydon
As an actress in the recently released Housefull 3, Lisa Haydon has gone places. She has also gone to the Swiss Alps for vacation recently where she made it a point to stay at the gorgeous looking Gstaad Palace.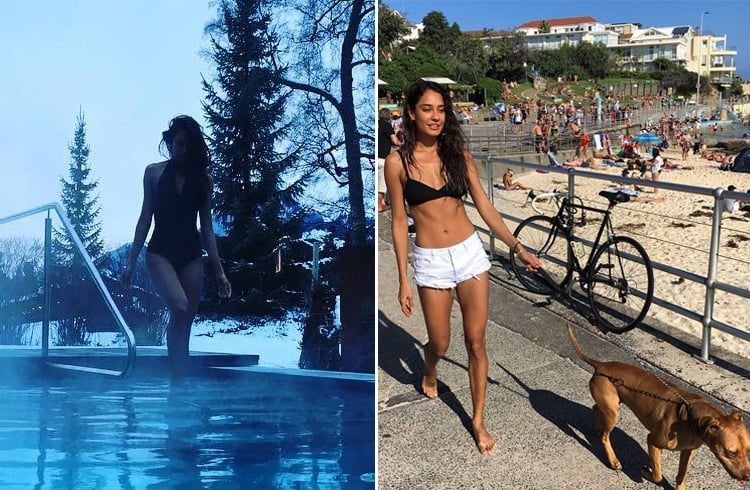 Hope you liked the concept of Bollywood celebs on holiday. Which holiday destinations of Bollywood do you admire the most and why?
Images Source: instagram.com