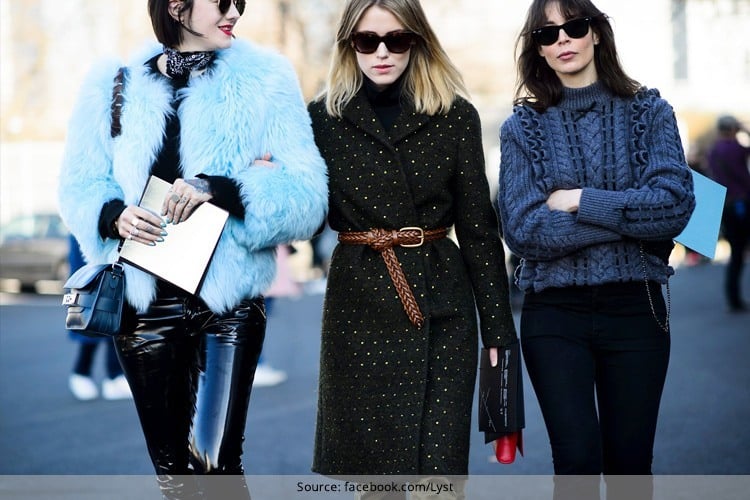 The romantic trend consists of clothes that present a dramatic aura of femininity and past-century nostalgia. Designers incorporate the use of ruffles, flowing silhouettes, transparent fabrics, high necklines, and elegant evening dresses to perfectly embody the high-fashion of early 19th century styles.
[Also Read: Diesel Launches "Denim Master Studio' And Takes Us Along A Jolly Jean Ride]
There are a few key pieces you can get in order to satisfy the trend. The first is a classic ruffled piece. A recently exemplified several different designs that can help you take advantage of the trend, including everything from off-the-shoulder pieces, to tops with pussy-bow ties, and dresses with ruffles that reach from your chin to your knees.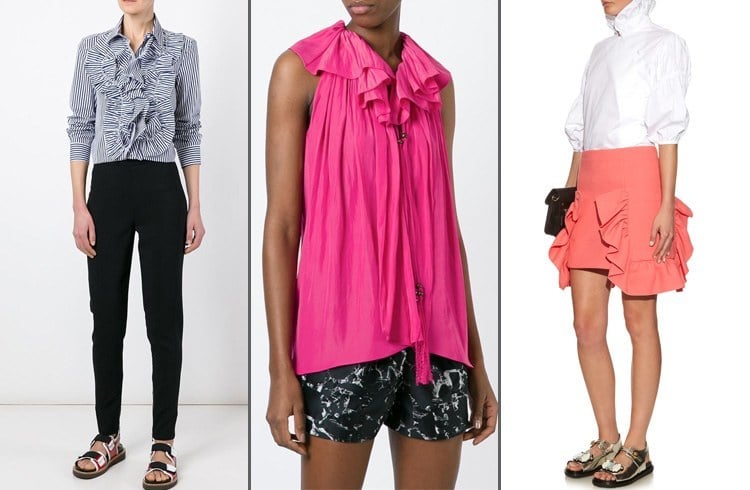 The higher the neckline, the more romantic your outfit will look. But if you can't find a high, ruffled neckline, you can swap the piece for a ruffled choker, which might be a bit easier on your budget. They're usually fairly inexpensive and readily available on most handcrafted sites.
Second, try to find a piece with bell sleeves. Popular in women's fashion throughout history, bell sleeves haven't had their resurgence in the spotlight since the bohemian looks of the 1960s and '70s. Today, you can find the same hippie styles from 40 years ago, but if your top incorporates dark, Gothic colors and details, it's more representative of the romantic era.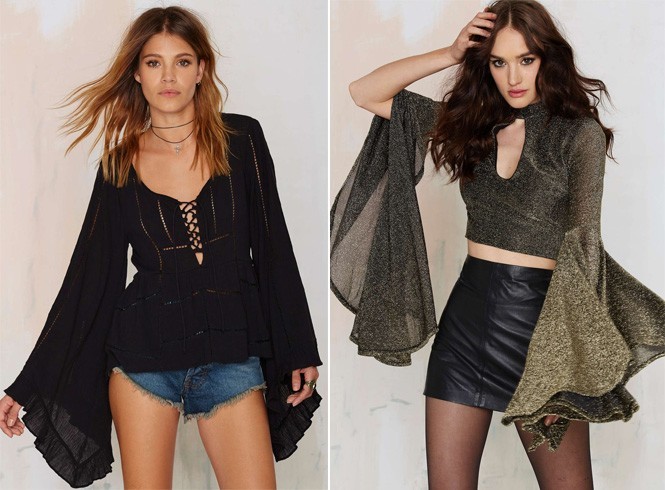 [sc:mediad]
According to a post on India Today, "Bell sleeves seemed to have taken a more structural turn and it's all for the better. From crop tops and hump suits to sexy dresses, fashion's working the vintage trend in a more sophisticated manner with some lines and ruffles thrown in." And with everyone from Sonam Kapoor to Mini Mathur rocking Anavila sarees with bell-sleeved blouses, it's a trend that's easy to get behind.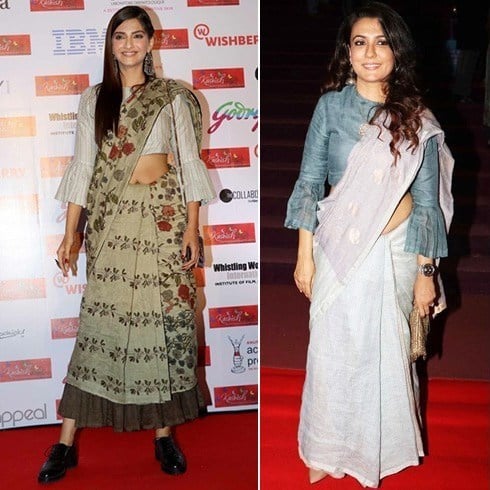 Finally, you'll also want to get your hands on a delicate lace piece. A top or dress is a great way to satisfy the trend, but you can also take advantage of accessories draped in lace. Just take a quick look at the most trendy fashion apparels on Lyst for inspiration, and you can find everything from tops to socks dripping in lace. Whether it's Topshop's collection of baroque blouses or Dolce & Gabbana's lace gloves, you can have your choice of dramatic lace pieces from top to bottom. Again, keep the colors dark (blacks, purples, reds, and charcoals) to stay in tune with the romantic trend.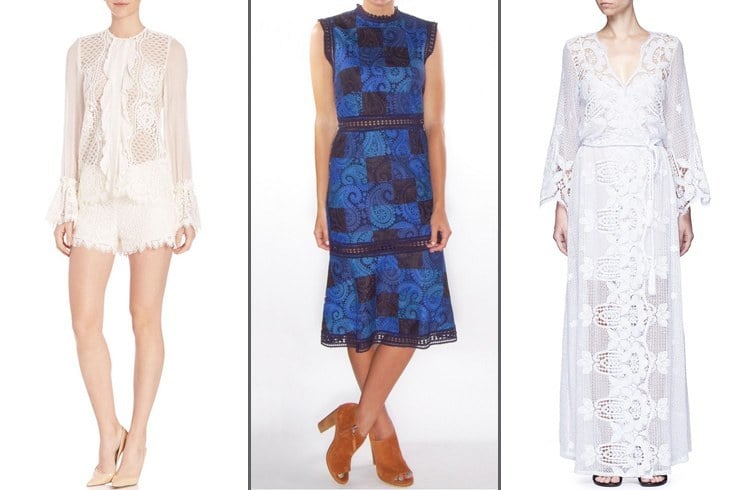 This new twist on the traditional style is just what you need to make a statement this season. Grab a few ruffles, a touch of lace, and a set of belled-sleeves, and your romantic-inspired look is sure to turn heads!
Images Source: lyst.com.au