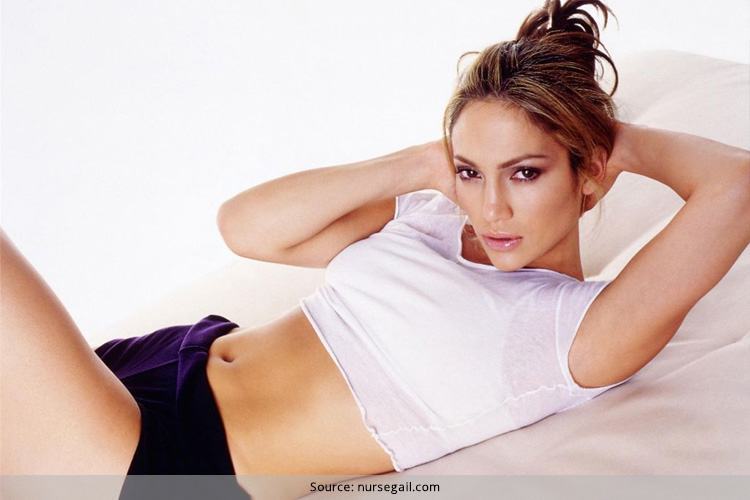 She is an amazing singer, actress, dancer, writer, and philanthropist – yes, we are talking about Jennifer Lopez today, and she is everything. A genuinely virtuous human being, pretty hard to find in Hollywood, she is the person who stands up for causes that need the spotlight to shine on them, in addition to continuously charm her fans with swarm of diversified talent. J.Lo, despite the demands thursts by the show biz, is one woman who takes pride in her body and why not – what's not to love? The 46 year old diva has looks enough to give the 20 year olds a run for their money and doesn't shy away from sharing the secrets behind her killer looks confidently. Let us take a look at her diet and work out plan, shall we? We shall.
[Also Read: Selena Gomez's Diet And Fitness]
Love Your Heart – Keep It Pumping
All experts have a fond belief for cardio exercises. They say cardios are the best way to shed off the unnecessary calories. The "Love Don't Cost a Thing" does that religiously and includes exercises like running, biking, boxing and also stair master at times in her routine. She also knows that repeating the same activities would make your body adapted to it, and so, combines all the varied exercises for different days and that is how she keeps her body confused as to what's coming next.
Don't Bore Your Body Losing Weight
Lopez is one among the few stars in the industry, who considers that it a wastage of energy to drop weight beyond a particular look. Instead, she propagates toning the body and the actress achieves that super toned body by engaging in resistance training at least thrice a week. But she does that under the supervision of a trainer and the entire cycle, as she says, not only leaves her looking good, but feeling good as well.
The Hush Hush Secret
It might have surprised a lot of people how the songstress got back into shape so swiftly just after giving birth to twins. Well, a lot of dedication has gone into it. The pop star recollects what an extensive combination of a varied lunges and squats she had to inculcate in her daily routine to rearrange the fat in her body at the right place. She believes that one's own weight is the best help that you can get to shift or lose that unwanted fat.
Stay Consistent – Always
Jennifer has always knows where she wants to be in terms of fitness but also maintains that just having a so-called hashtagged goal is just not enough. You have to program your body to the workouts and let your mind know what magic the routine is going to bring to your body. As she says, she does and also believes that only an attitude like that will make your body respond the way you want it to respond.
And She Eats Everything Her Heart Desires
The Latina she is, she would hate to starve herself for losing weight. The actress claims that starving will drain you out of energy and not reduce fat. Size zero, as she understood a long time back, is totally out of fashion and is a hoax. Nobody needs to be a size zero anymore.
She would never compromise with nutrition and consumes right things demanded by her body at the exact times. From coffee to grilled chicken and turkey, accompanied with poached salmon fillets as well as non-fat cottage cheese, Jennifer relishes everything. Not to mention some yummy prawns. Yes all this delicious food have found their way into J.Lo's diet.
[Also Read: Victoria Secrets Angel Miranda Kerr Diet And Fitness]
But the mother of two is not obsessed with food. She just makes sure not to miss out on what she loves, while keeping herself in check. She knows everybody has its pre-programmed genetic structure and that governs its reaction to foods. Obesity comes into being when you are eating something contradicting with your genes. Jennifer, hence, takes everything allowed by her Hispanic genes.
Fluids And Protein
Jennifer's primarily diet comprises loads of proteins that she takes in the form of soya food and meat. Proteins assists our body in repairing the dying cells quickly and hence slows down the process of aging. In addition she imbibes several bottles of mineral water to keep the face glowing and the body cleaned and refreshed from within.
The best thing, according to Jennifer, one can do to their body is loving it. She follows very simple rules, but follows them strictly and just look at her. I was taken aback gazing at her in the new video 'Ain't Your Mamma". You will be lying if you say you weren't. While young girls are covering extremes to reach the size zero myth, Jen stays in her curvaceous body and rock it like no one else.