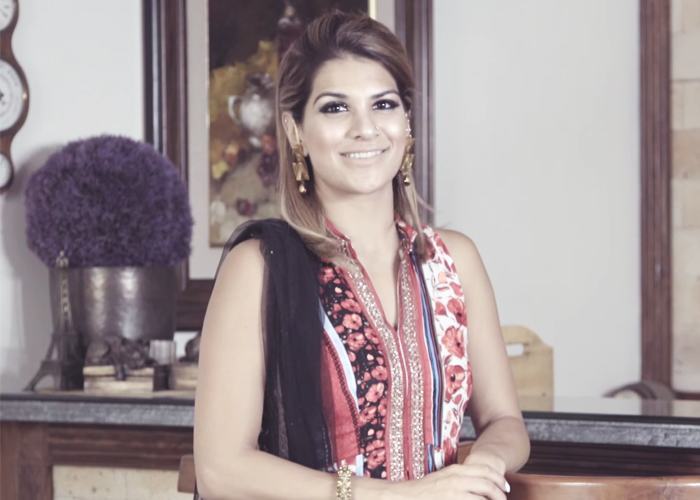 Weddings in India are an elaborate affair with various functions and rituals, both before and after the actual wedding day. Throughout all the excitement and fervour of the activities, the bride has to ensure that she has the perfect attire, jewellery, makeup and hairstyle.
[Also Read: Truly Bridal By Kalyan Jewellers Shares Creative Bridal Nail Art Designs For Our Perusal]
If you are a summer bride and are clueless on how to style your hair, then Truly Bridal by Kalyan Jewellers is here to save your day! Check out the below video where their makeup, hair and beauty expert, Sahibba K. Anand shows you four easy and super chic hairstyles for summer brides, for both long hair and short hair.
HAIRSTYLES FOR THE SUMMER BRIDE
1. Romantic Side Braid
This hairstyle will be the perfect choice if you want to incorporate lots of volume and curls.
Using a curling iron, curl up the hair till the roots. This will help in creating lots of volumes.
You can add curl extensions if you desire more curls and length.
Meanwhile, you can tie up the crown area to style it later.
Now, start braiding the hair slowly till the bottom. You can give it a messy look by keeping the braid loose and tugging and pulling few strands of hair along the way. Secure it with a hair tie.
Finish your look by using a hairspray to keep the curls in place.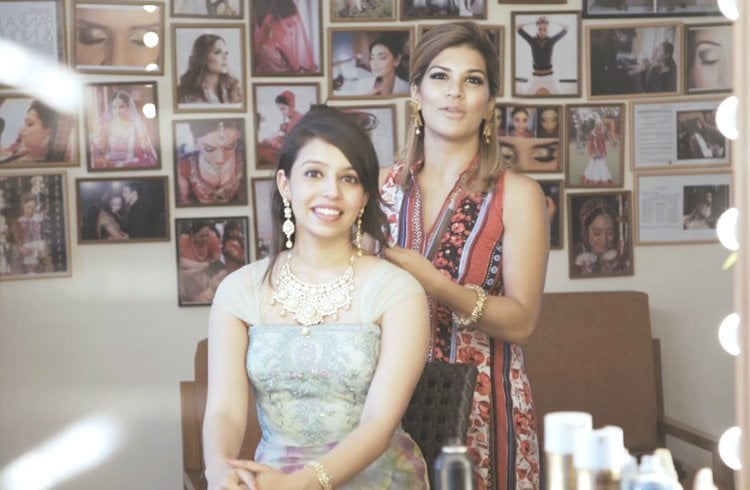 2. Twisted Chignon Bun
The chignon bun is a classy hairstyle, but Sahibba shows us how to jazz it up by adding two twists to it.
Start off by placing your maang teeka on the centre of your forehead.
Once done, start twisting your hair from one side and continue to do so by adding all the segments till you reach the end. Make sure to secure it with pins. Repeat the same step on the other side.
You would need a flat bun insert for this step. Place the flat bun and roll your hair upwards. Do not forget to secure it with lots of pins.
Use a hair spray to complete the look.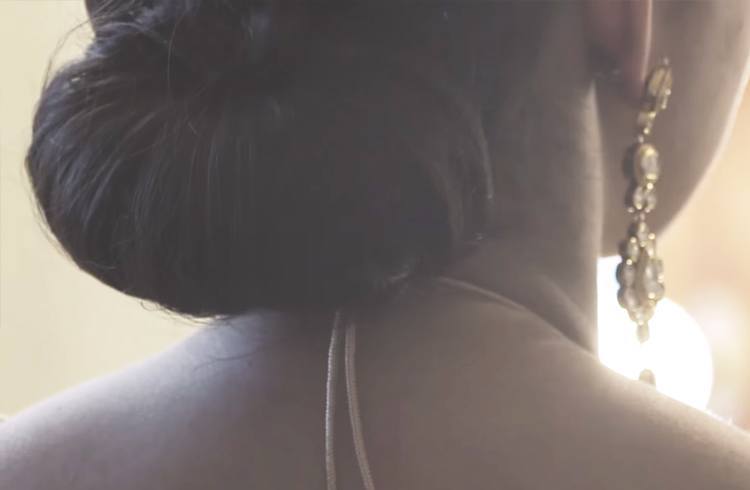 3. The Boho Mohawk
Short haired brides do not fret! This hairstyle is an ideal choice if you are looking for something that is elegant yet a lot of fun.
Start with the segment at the top of your hair. Give it some volume and secure it using pins.
Taking small segments from both sides, tie up a messy bun using a rubber band.
Poof out the bun and use a pin to keep it together.
Repeat this step with all the segments. Once done, you would notice that the buns appear as a Mohawk in the middle of the head, leaving your sides flat.
Don't forget to use your hair spray to keep the styling intact.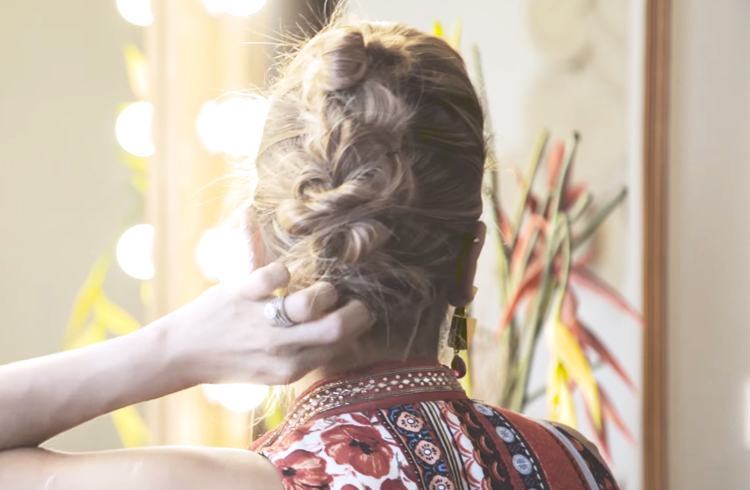 [sc:mediad]
4. The Dutch Braid
The show Game of Thrones is all the rage today, and if you are one of the die-hard fans of this show, then this is the perfect hairstyle for you.
Take a segment from your crown area and tease it with a little backcombing.
Start braiding your hair by taking a small section near your ear. Add a fun element to your hairstyle by braiding the hair upwards and securing it across the head like a headband.
Repeat this on the other side as well.
For people with short hair, you can braid the hair from both sides and pin it together across the head.
That's it. You are done. Don't forget the hair spray!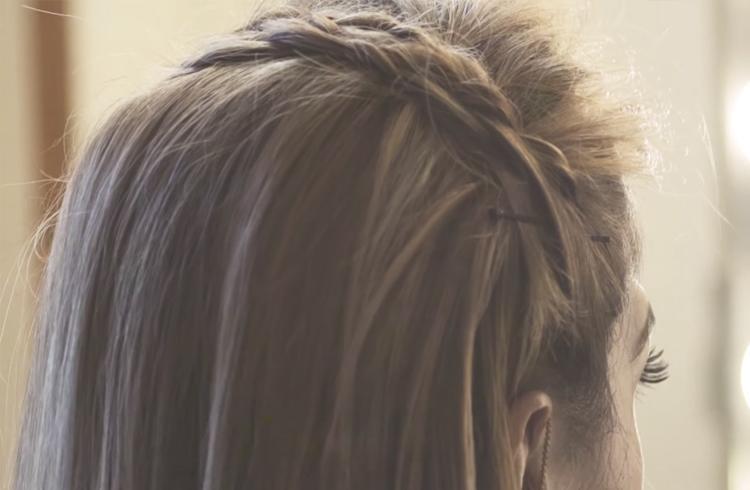 Along with the hair spray, don't forget to like and subscribe to their YouTube channel, Truly Bridal by Kalyan Jewellers!