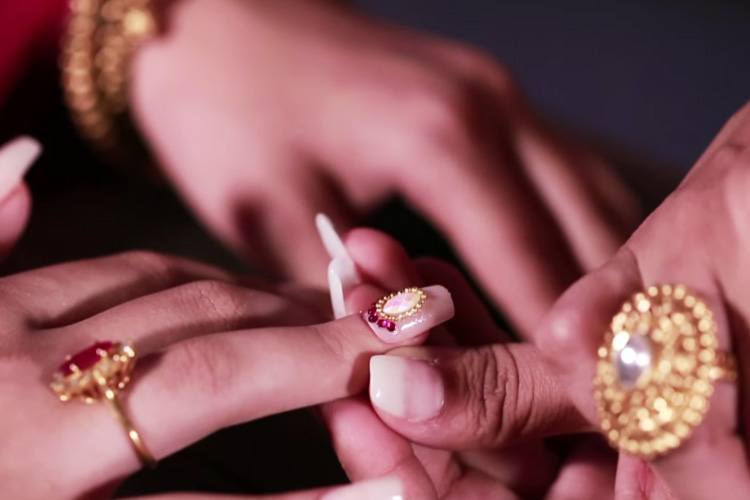 Girls grow up fantasizing their picture perfect wedding. And when the D-day arrives, they engineer, organize, plan and implement every teeny-tiny detail in mere resemblance to their dream.
One major thing that plays a low-key on the bride's mind is her nails. In the hustle-bustle of the new beginning, nails often go unattended with reasons being multiple – either the bride is spoiled for choices or finds it tedious to pick from the pool of nail art designs. Hence, it is essential to have proper guidance, so that along with her glowing face, her nails too are a sight of delight.
[Also Read: Learn How To Style A Saree In 4 Different Ways From Truly Bridal By Kalyan Jewellers]
Addressing this concern, Kalyan Jewellers are happy to bring Shanaya Sardesai, beauty and fashion expert for Truly Bridal on board. She is here to share with us the latest nail art trends for the brides-to-be, to add a bit of grace to her nails. Pick up these lovely tips and tricks that would work wonders.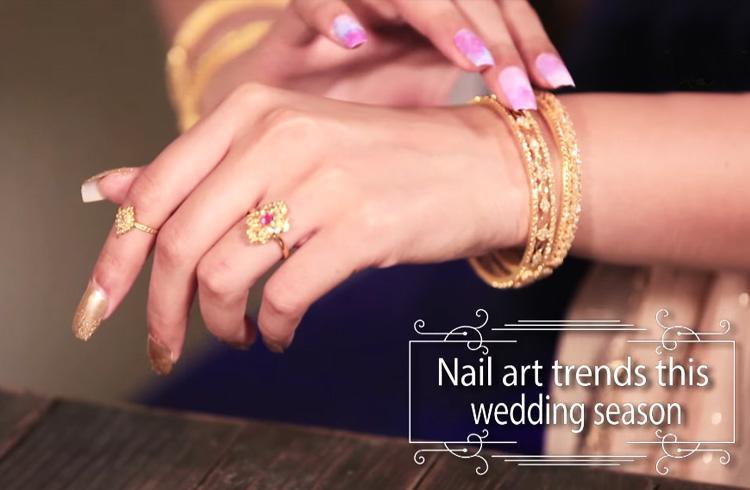 You can watch the video here or read on to know more
Nail Jewellery
Dressing up, looking regal is the only thought that runs on every bride's mind. And the most obvious answer to the thought would be jewellery. Hence, the expert suggests bringing shimmer and sparkle to those perfectly manicured fingers by adding jewellery to the nails. Here is how you can do it-
Apply subtle pink base coat and glue
Place a stone right in the center
Round off the stone with a beaded chain
Add bright studs to the rest of the nail in any pattern you wish
Please note that with the right piece of jewellery it's always subtlety that brings out the charm. So confine this art to just one nail of your choice and leave the rest simple.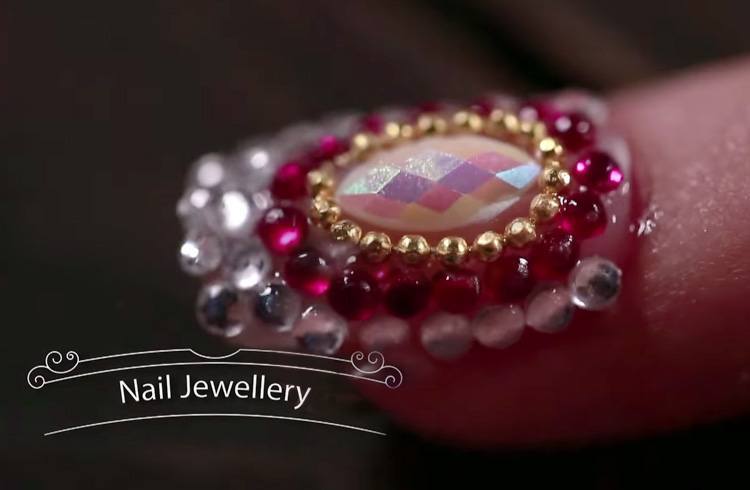 Glitter Ombre Nails
As the saying goes, happy girls are the prettiest; every bride looks radiant, happy and joyful on her wedding day. Sprinkle a bit of joy to the tips of your fingers with a little glitter. Here's what you need to do –
Gold being the colour of pride, apply a gold base coat
Put glitter nail paint on a touch-up sponge
Now dab the glitter onto the nails with the sponge and let it diffuse downwards creating an ombre effect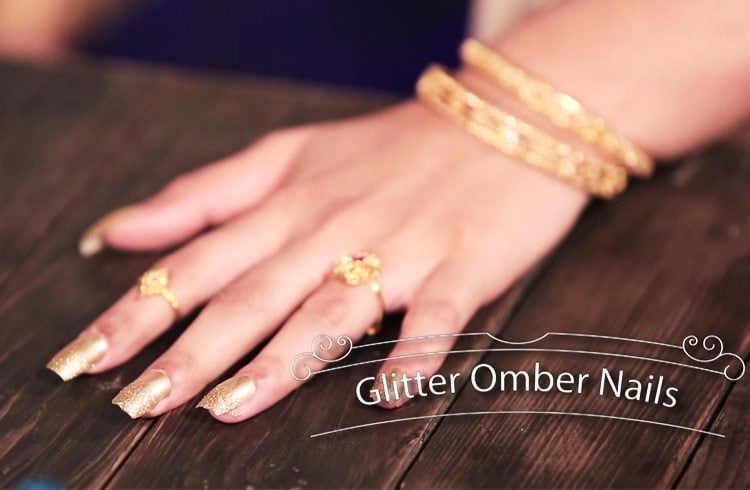 Opal Nails
Opals are one of the most beautiful and magical lustrous gemstones with rainbow hues in a sparkly mixture. This gemstone beauty is now being extended to the nails. The expert expresses that the opal nails would be apt for the occasion as you can embrace all the colours of your outfits right onto your nails. This is how you do it –
Apply a white base coat
Dab different colours that suit your outfits
Blend the colours neatly with a brush
Add shine with a light glittery finish coat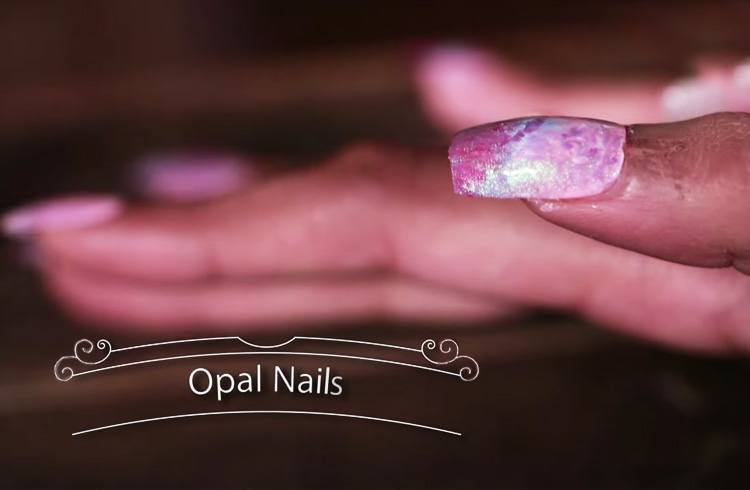 French Tips
Change the look of the traditional French manicures by customising the tips. Update the routine French tips with colours, textures or patterns to make them more interesting and attractive. Here's how –
As always, apply a base coat of any colour
Fill the tips with a contrasting shade or design
Cherish the way you sparkle. Feel confident when you glide those well-manicured, sparkling fingers perfectly into your beau's hands making the moment magical.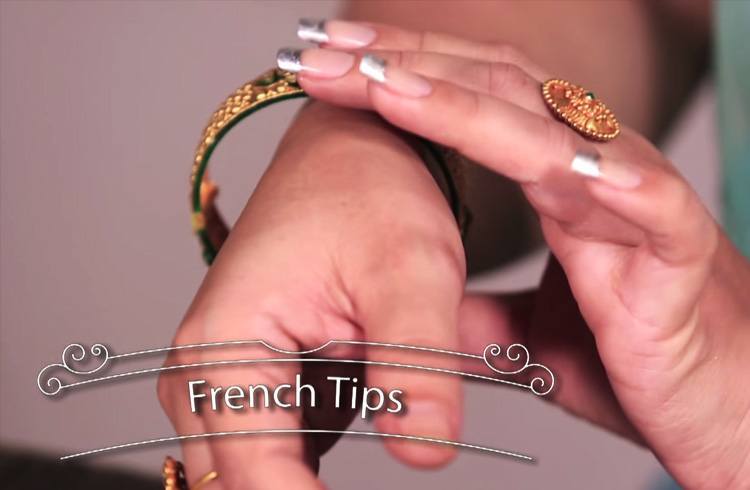 You can subscribe to Truly Bridal by Kalyan Jewellers YouTube channel for more information on bridal nail art tips and care.