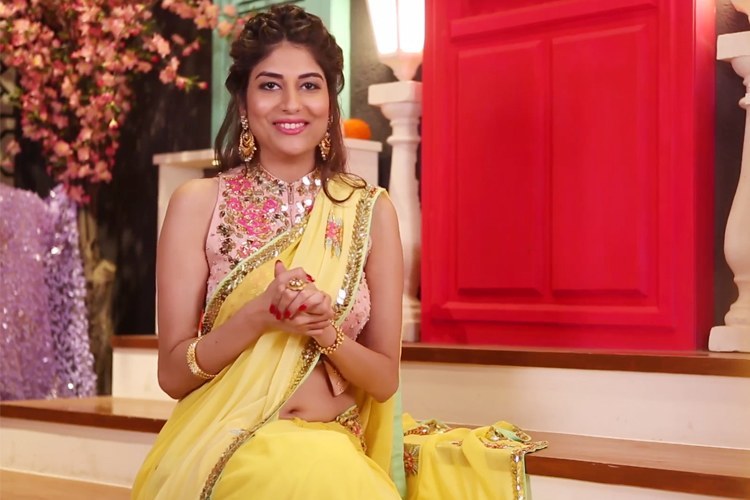 What is that one Indian attire which makes your heart flutter and is the perfect attire to show off your Indian beauty? Well, no guesses on this one as it has to be the gorgeous six-yard long Saree. With a variety of options to choose from in terms of material and designs, we are definitely spoilt for choice.
[Also Read: Truly Bridal By Kalyan Jewellers Gives The Perfect Bridal Diamond Jewellery Suggestions]
As the fashion trends evolved, so did the styling of a saree. Gone are the days where you pleated a saree in the same traditional way. It's all about experimenting and flaunting the saree in a non-traditional and unique way.
You cannot miss out on this video, where Shubhika Davda, the fashion expert of Truly Bridal by Kalyan Jewellers, shows you four amazing ways of styling one saree.
1. Lehanga Choli Look
A choli, a skirt, and a dupatta are the three essential pieces of a Lehenga Choli. Follow the below steps to transform your mom's beautiful saree into a fun lehenga choli.
Start off by wearing a petticoat with can-can to get the lehenga silhouette.
Tie a knot at one end of the saree and tuck it into your petticoat.
Make multiple small pleats and tuck them around your waist. Make sure that the pleats are neat and not shabby looking.
At the end of the pleats, take one end of your pallu and tuck it in. The rest of the pallu should be draped from back to front.
The final step is to pin up the saree border neatly at your waist, and you are all set to show your dance moves at the next sangeet!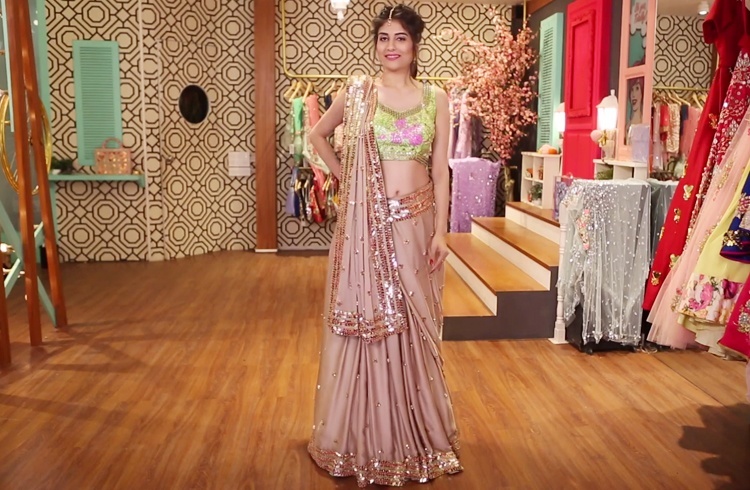 2. . Half Saree Look
The Half Saree is another traditional way of draping your regular saree. But Shubhika shows you how a half saree paired with a chudidar and a fun jacket can turn this boring looking ensemble into a funky fusion wear.
Fold the saree from the top edge and tuck it in your chudidar.
Make small pleats and tuck them in your chudidar around the waist. Again, ensuring that the pleats look neat are important.
Once you have pleated them, all you need to do to complete the look is just to drape the pallu over your shoulders in the usual manner.
Your half saree is ready for you to shine in and dazzle your friends.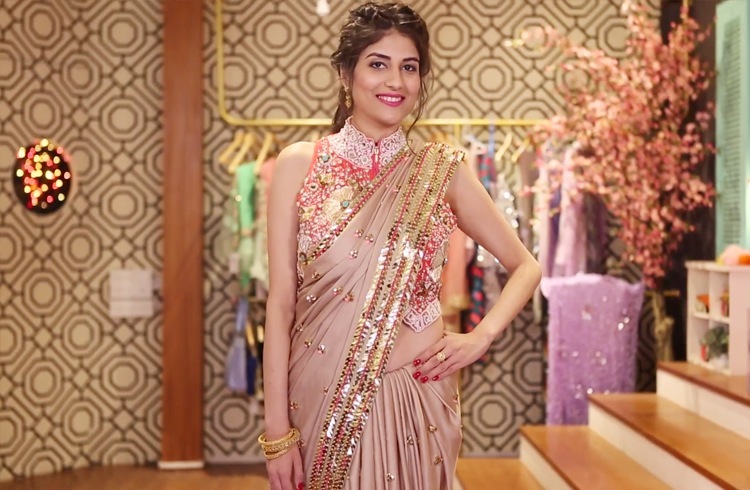 3. Pre-stitched Gown Saree Look
Did you ever think that a saree gown and a peplum jacket could be incorporated in the same outfit? No, right? But trust us, this is one style that you have to try. Follow Shubhika's instructions and you will surely be the next diva at your parties!
Ditch your boring standard blouse and replace it with a cool and structured peplum jacket.
Tie a knot at the end of the saree and tuck it in your petticoat.
Follow the regular way of pleating the saree and tucking it in.
Again, following the standard way, pleat your pallu, pin them all together and drape it over your shoulders.
Done! Four easy steps to achieve your classy, glam look.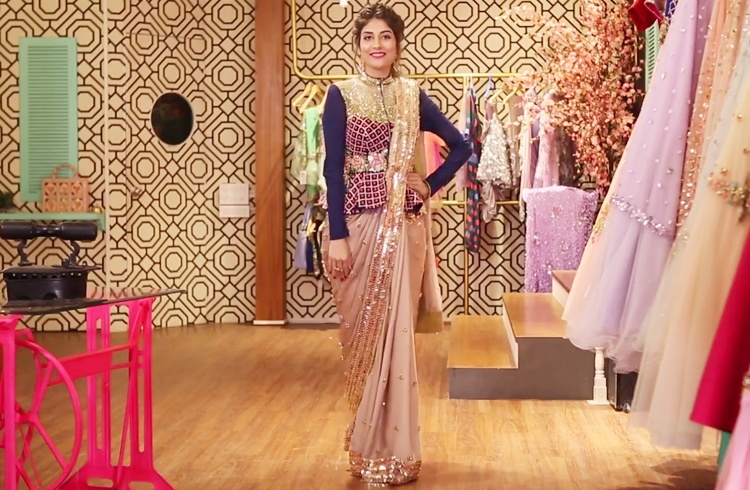 [sc:mediad]
4 . Dhoti Saree Look
If you are the fusion queen of your gang, then you have to follow these steps by Shubhika to flaunt the perfect Dhoti Saree Look. Take note that instead of the petticoat, you have to wear leggings.
First, take one end of the saree and fold it till the beginning of the border.
Next, make regular pleats and tuck them in your leggings.
Now, slowly start making small pleats from the back, simultaneously tucking them in your leggings. Do this till you reach the front.
Once this is done, take the pallu and make even pleats. Pin them together and drape it over your shoulder.
That's it! You are all ready to strut in style in front of your family and friends.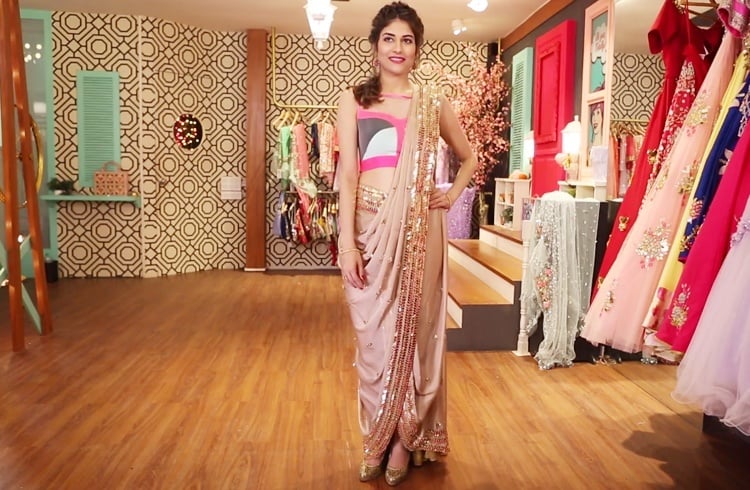 To get more of these creative ideas which will give you an edge over the others, subscribe to their YouTube channel Truly Bridal by Kalyan Jewellers.