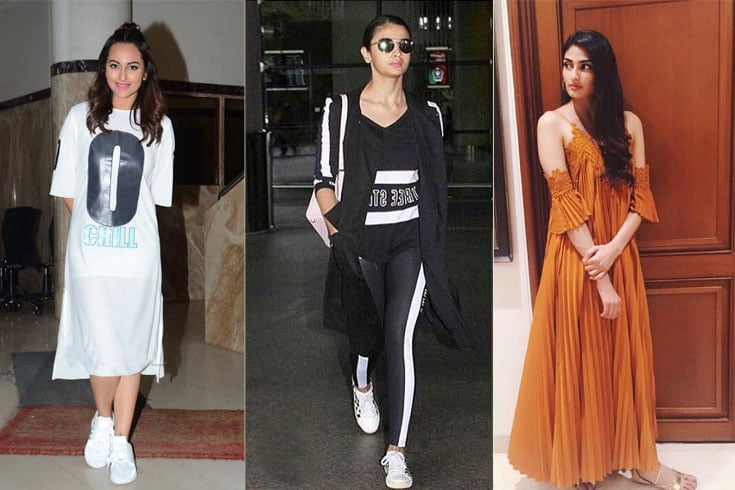 Every year the torch bearers of the fashion industry evolve and shape the future of fashion by presenting their creative interpretations of the road ahead. It may be a fad from the past that makes a comeback in some nouveau packaging, or it may be an entirely new perspective.
This year too a whole lot of shifts happened in the industry giving us all the reasons to shop.
Let's take a quick trip down the memory lane to cherish all the statement trends our B-town beauties were high on in 2016.
Fashion Trends, 2016
Chokers
With fashionistas baring their shoulders, Chokers became the most quintessential accessory of 2016. From black choker bands adding to the grunge sporty look to heavy choker necklaces amping up the divas ethnic style files, this was one statement accessory almost every tinsel town beauty wore.
Alia flaunting a Dreamer choker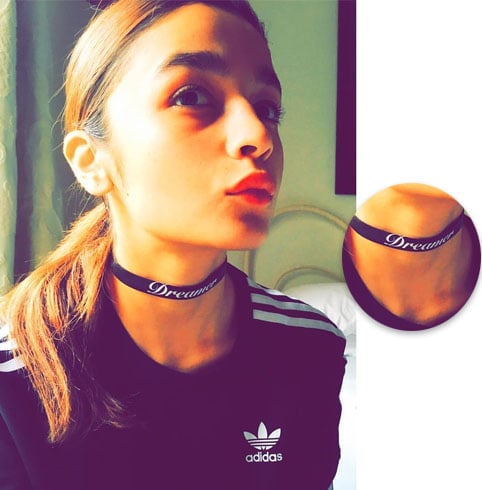 Deepika working a stunning Bulgari choker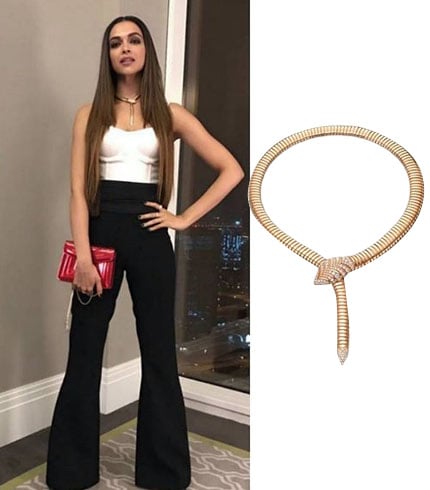 Sonam Kapoor working the double choker look taking the trend to greater heights.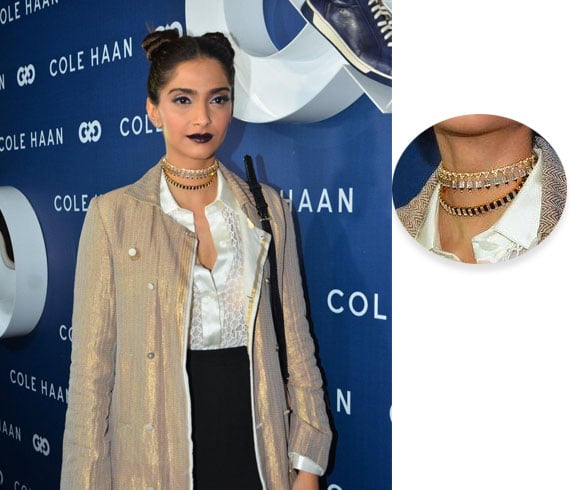 Deepika layered her choker to add some charm to her grunge look.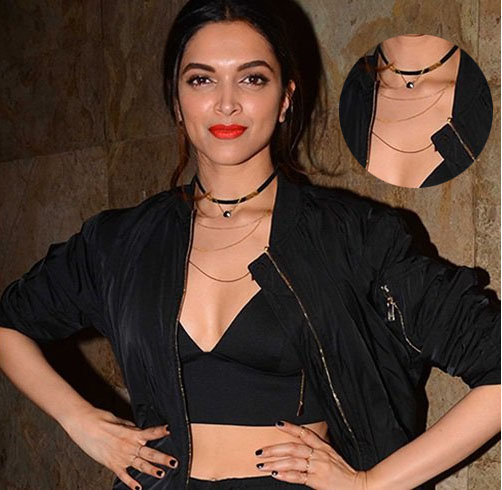 Anushka added drama to her Sabyasachi couture piece with a beautiful gold and emerald choker from Kishandas Jewellery.
[sc:mediad]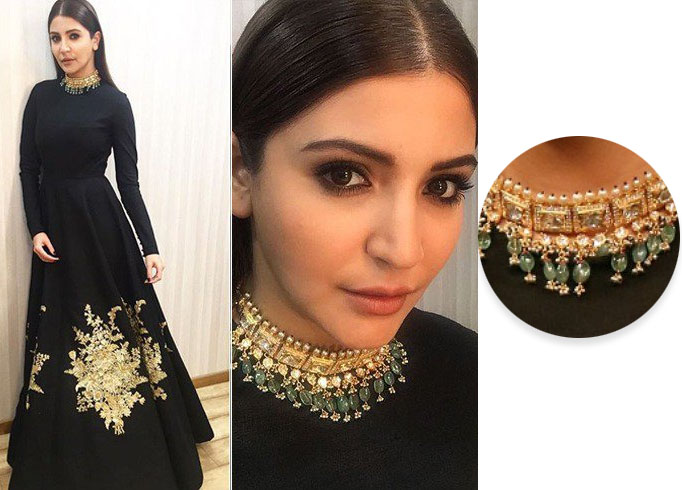 Trainers
Trendsetters across the globe slipped into a whole new range of chic trainers, taking their casual chic style to new highs. With sports brands launching chic collections, fashionistas made a gradual shift leaving behind their white sneakers.
Alia finishes her Airport look with Steve Madden trainers.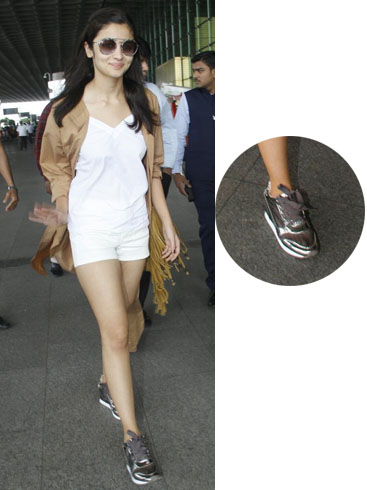 Sonam Kapoor adds some glitter to her in flight diaries with her Adidas gold sneakers.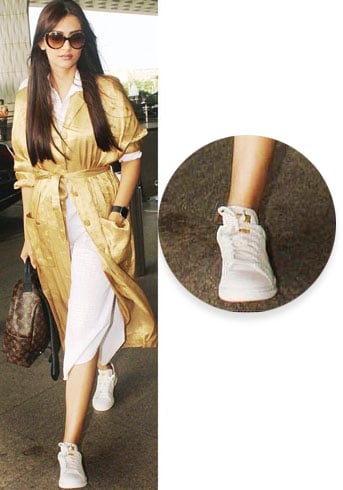 Deepika Padukone paired her ripped denim look with a pair of blue Nike trainers.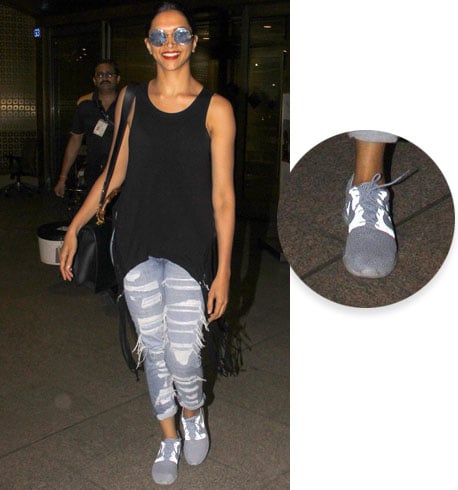 Metallics
Our glam queens love their shine, and with metallics trending high, our fashionistas binged on the trend and added all the sparkle to their appearances.
Parineeti dolled up in a pink metallic short skirt from H&M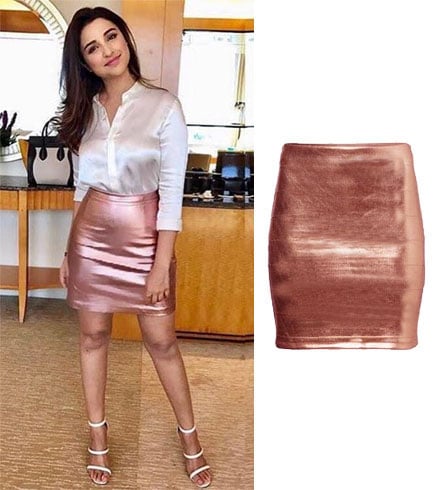 Socialite Natasha Poonawala made a statement appearance donning a striking metallic hue in emerald from YSL.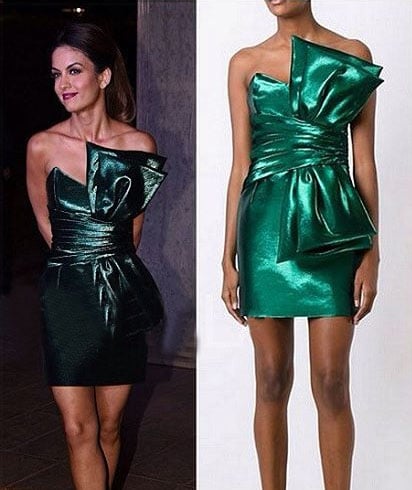 Esha Gupta in electric blue metallic separates from Amit Agarwal.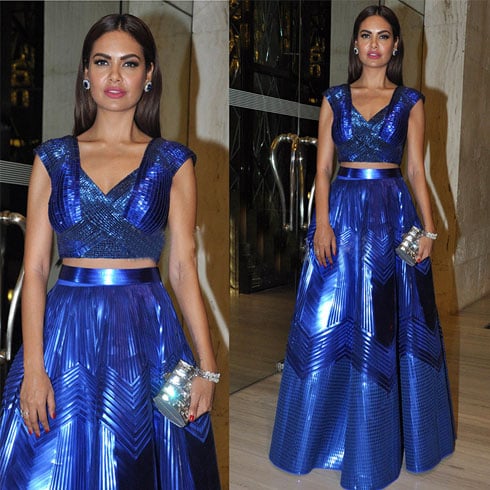 Pernia Qureshi sizzled in a Kanika Goyal number at the Vogue Fashion Fund this year.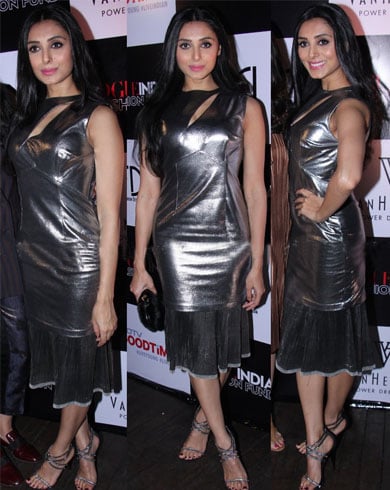 Skirts
Midi skirts were big last year with metallics taking over in fall.
Sonam Kapoor in a Bhane skirt.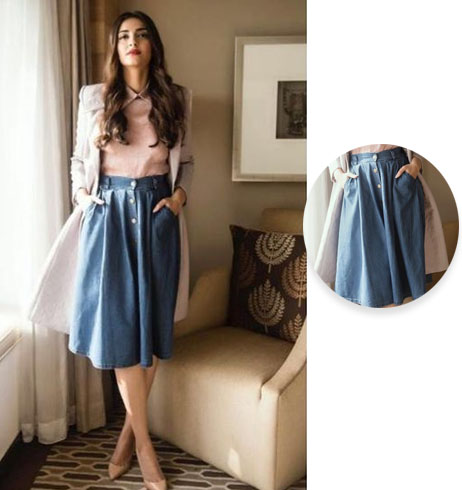 Neha Dhupia working a brocade skirt from Raw Mango.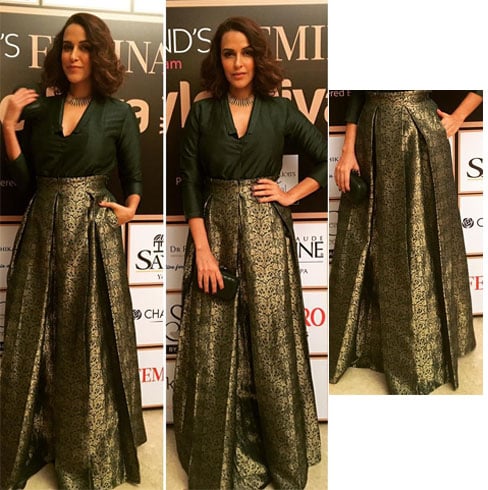 Sonali Bendre rocking a Christopher Kane metallic pleated skirt.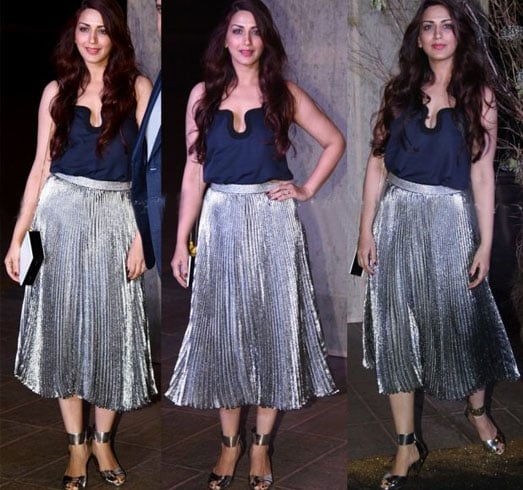 Vaani Kapoor in a black velvet fitted skirt from H&M.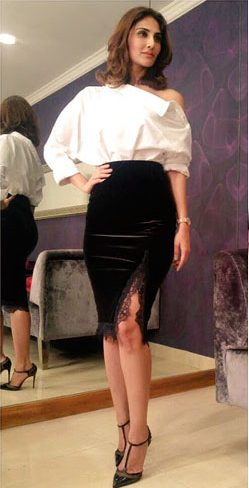 Cold-Shoulder
Cold shoulders were hot this year and fashionistas opted for higher necklines showing off their toned shoulders.
Athiya Shetty in a pretty cold-shoulder dress from Self Portrait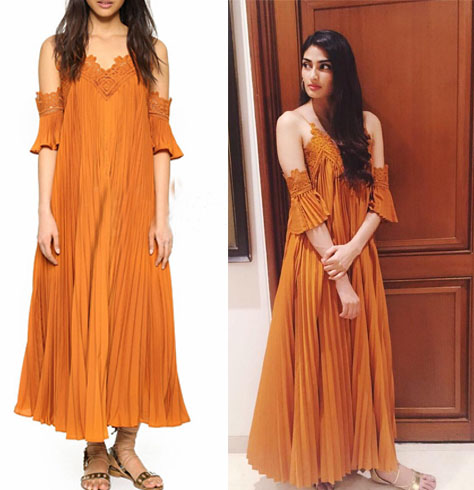 Shilpa Shetty amped up her desi Manish Malhotra look with a sensational cold-shoulder blouse.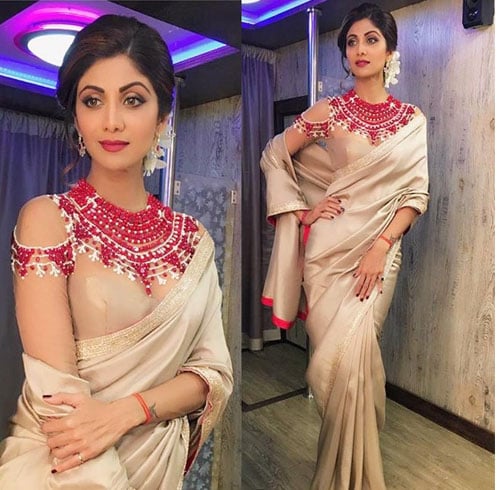 Jhanvi Kapoor working a cold-shoulder cardigan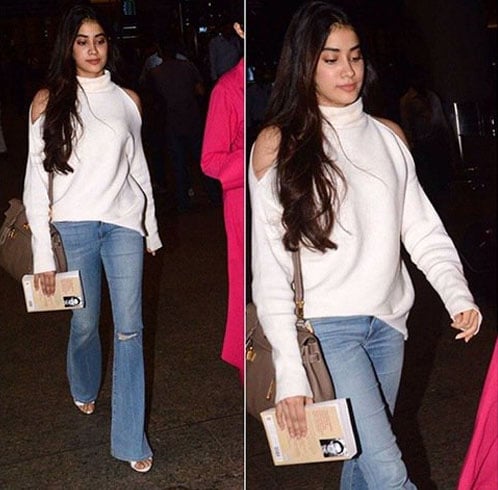 Sonam Kapoor in a white cold-shoulder piece from Chloe.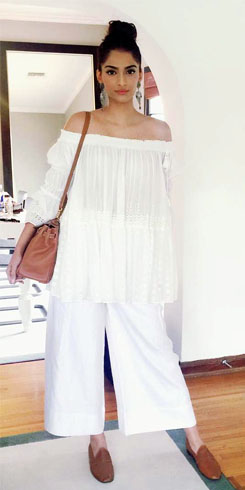 Off-Shoulder
Off shoulders made a major comeback this year, and divas wore it in their own way.
Priyanka in a jade green Shift off shoulder top looked smoking.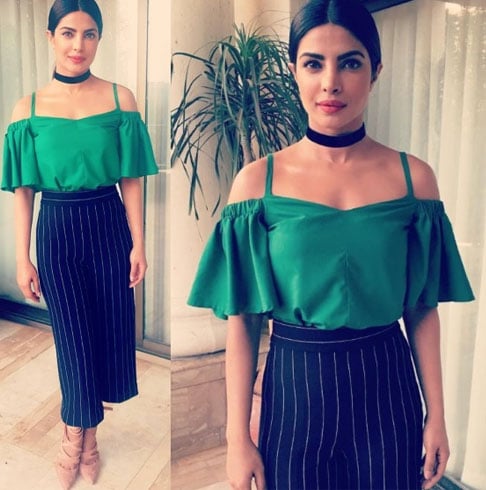 Malaika Arora wrote a chic story in her Ayesha Depala off shoulder top.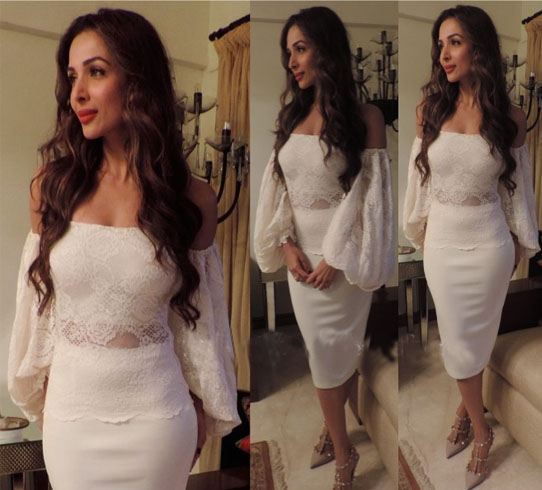 Esha Gupta styled up in a Madison On Peddar ruffled off shoulder top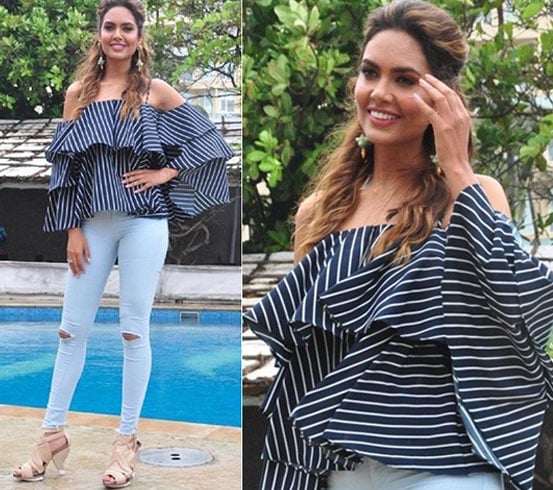 Athiya worked a beautiful Bibhu Mohapatra off shoulder couture piece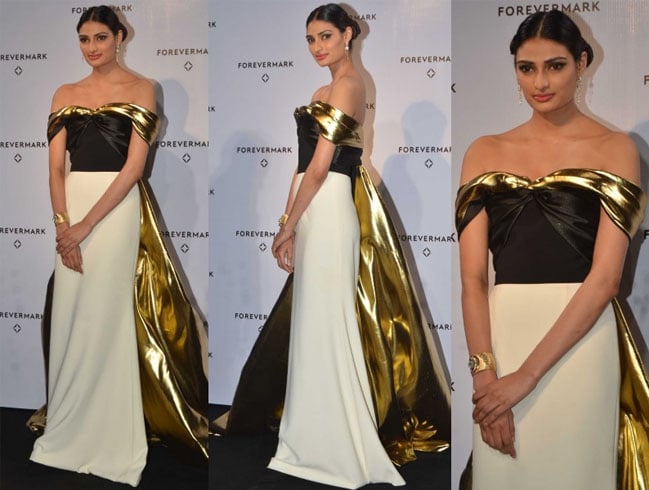 Bell Sleeves
With vintage rage still running high, bell sleeves are back to add some extra drama.
Alia Bhatt rocking short bell sleeves in a Pink Porcupine tunic and on the Verve cover.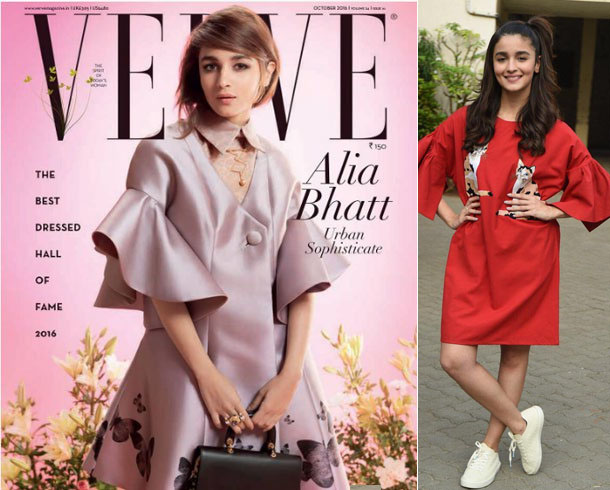 Deepika Padukone worked the bell sleeves with an off shoulder Cord top.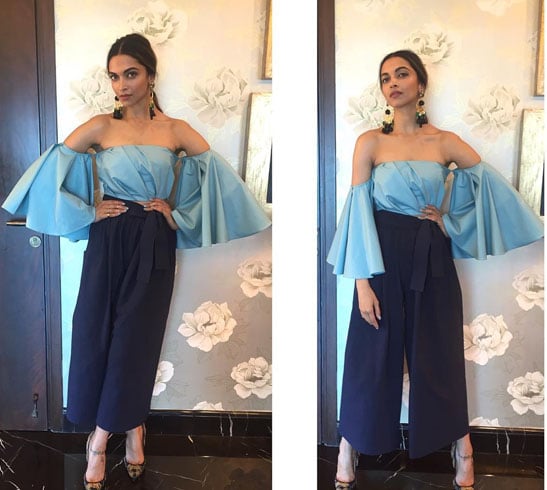 Jacqueline Fernandez making a statement with her bell sleeves from Gauri and Nainika.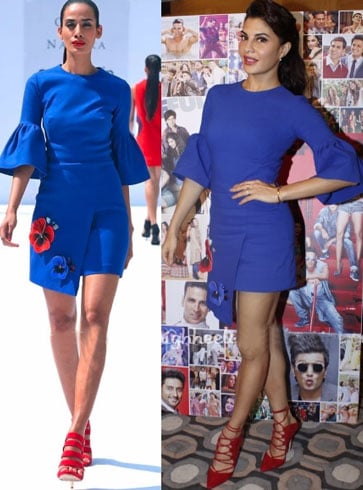 Pussy Bow Blouse
Alia Bhatt looking cute at a photoshoot flaunting a pink pussy bow collar dress from Gucci.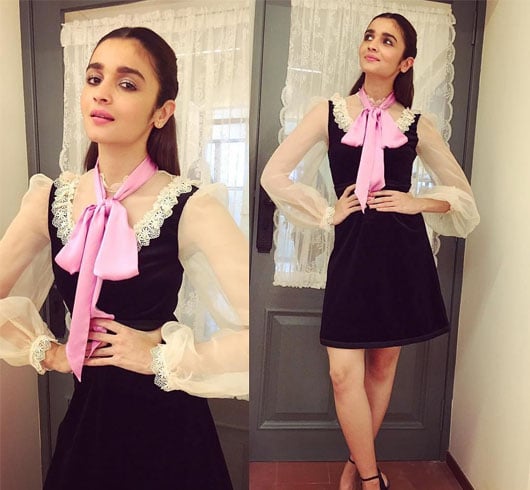 Kangana rocks the pussy bow trend wearing Gucci separates and a pretty pastel shirt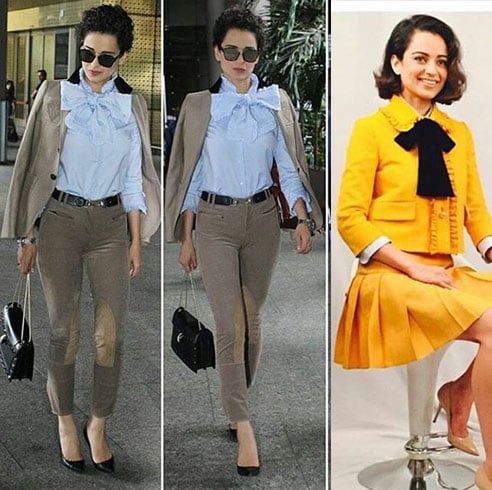 Kareena sporting a white pussy bow blouse.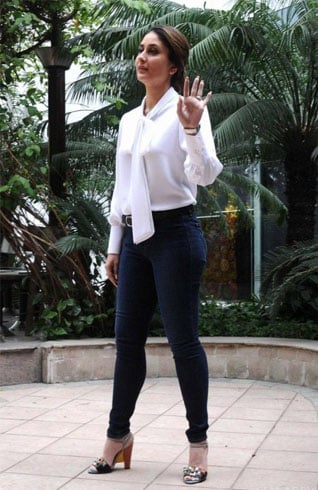 Backpacks
With casual street style taking over high street fashion, handbags gradually gave way to backpacks. All the celebrities turned to chic and comfortable places to carry their essentials.
Kangana Ranaut carrying a snakeskin backpack from Topshop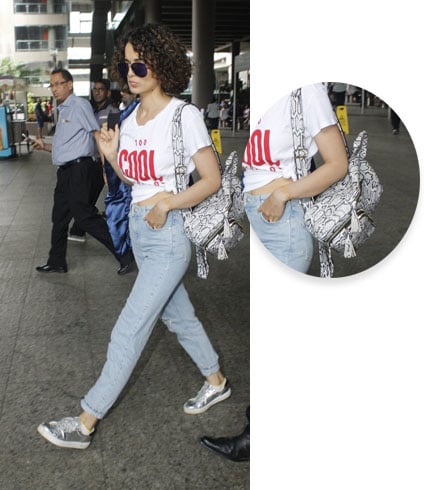 Priyanka carrying her black Giuseppe Zanotti backpack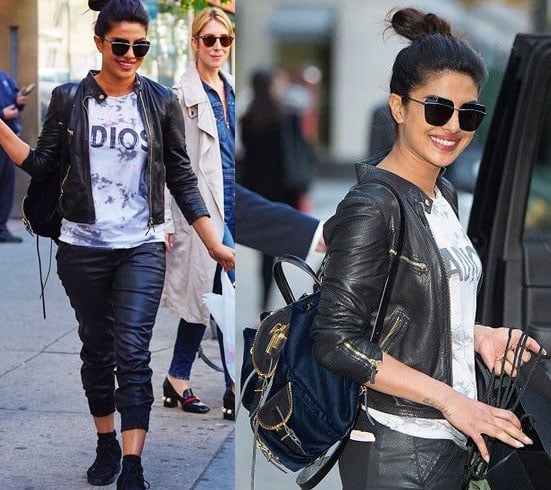 Sonam Kapoor carrying her Louis Vuitton backpack.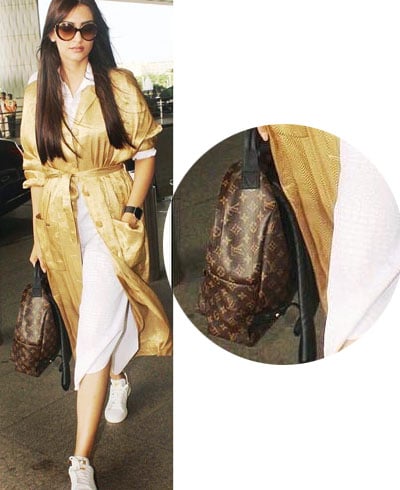 Sports Luxe
With athleisure still on an all time high, our B-Town beauties flaunted their sporty side in joggers and sweats.
Saiyami Kher owned this sports meet culture look in a Ritu Kumar jogger set
[ Also Read: Style Check Of B-Town Is Truly Worth The Time ]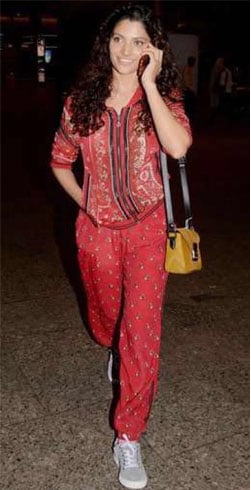 Alia Bhatt opted for a sporty airport look wearing Adidas.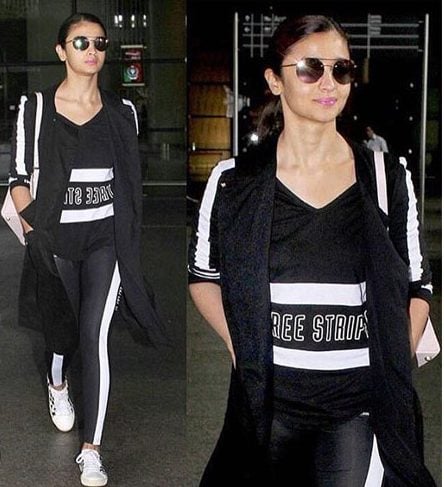 Sonal Chauhan worked her Adidas athleisure look with peep toes.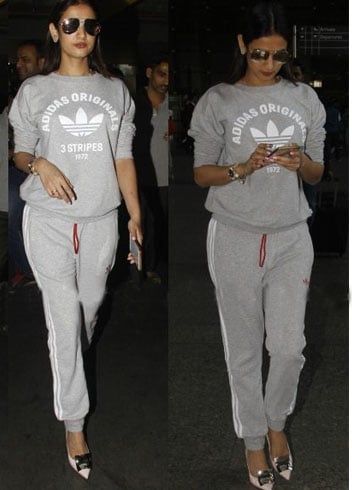 Deepika Padukone working chic athletic look in Topshop bomber and H&M tracks.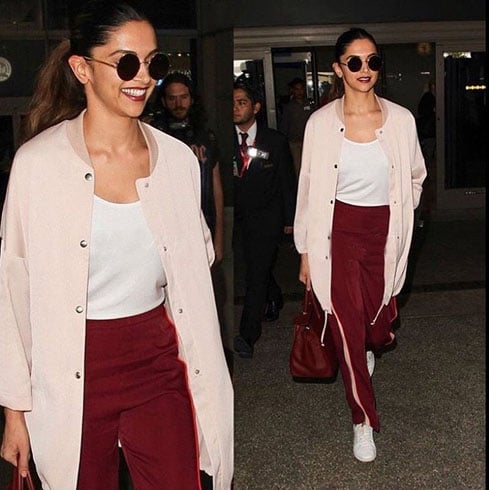 Quirky Badges
Kangana making a star wars-meets-quirky statement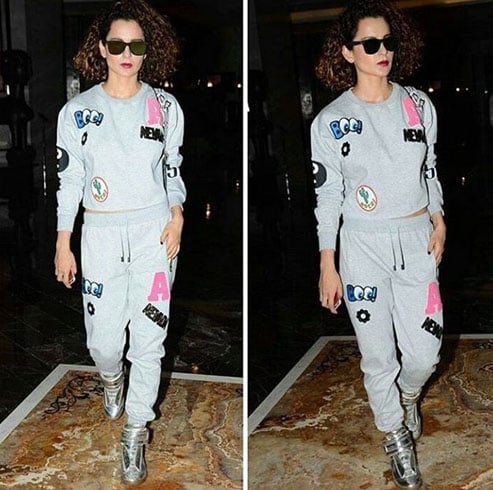 Esha Gupta sporting quirky badges in a Zara shirt.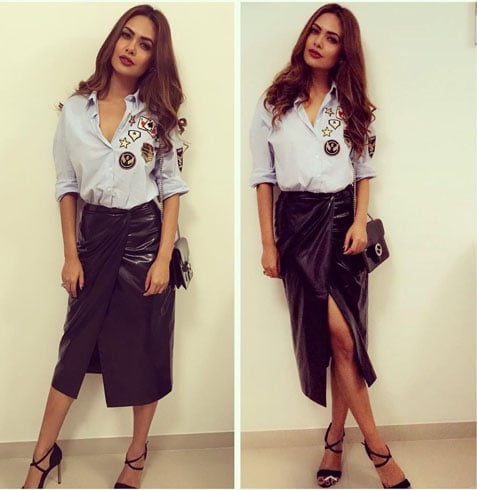 Man-Buns
Sonakshi sported a man-bun during her promotional run up for Akira.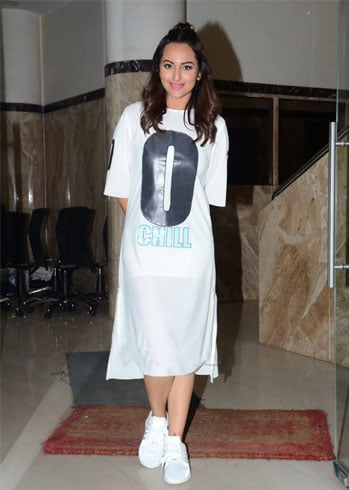 Alia carrying a flawless man-bun hair updo.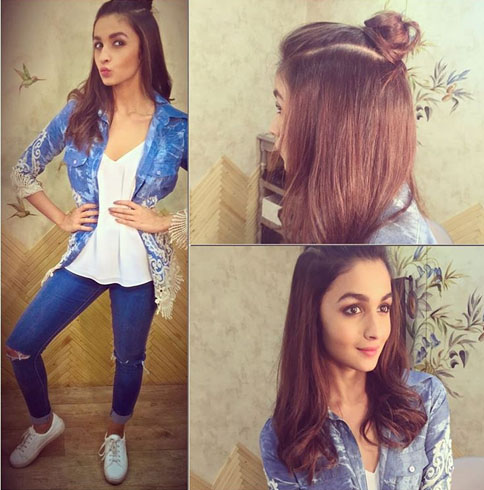 Katrina Kaif showing off a man-bun on the red carpet.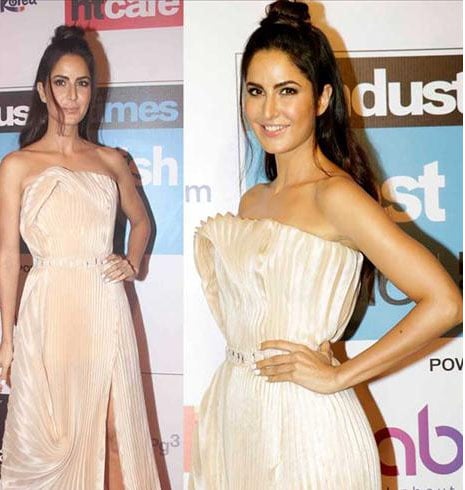 Hi-Waist Flared Pants
Saiyami Kher looking chic in her frayed hi-waist flared denim.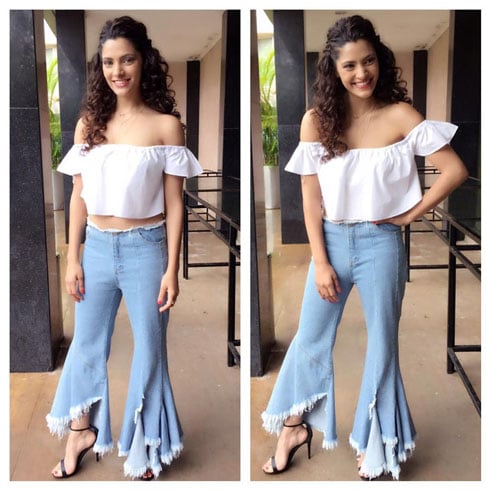 Vani Kapoor in Lavish Alice separates exudes sophistication.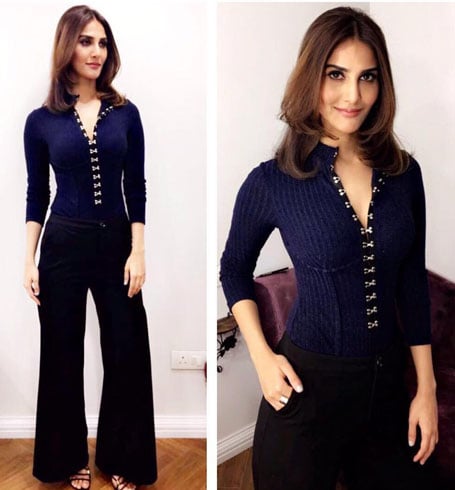 Military Print
Alia Bhatt pepping up her rock concert style in a Lulu and Sky camo print jacket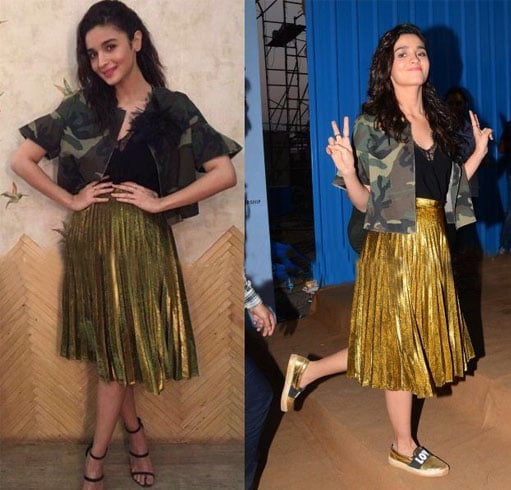 Malaika Arora worked a chic cold shoulder camo print dress.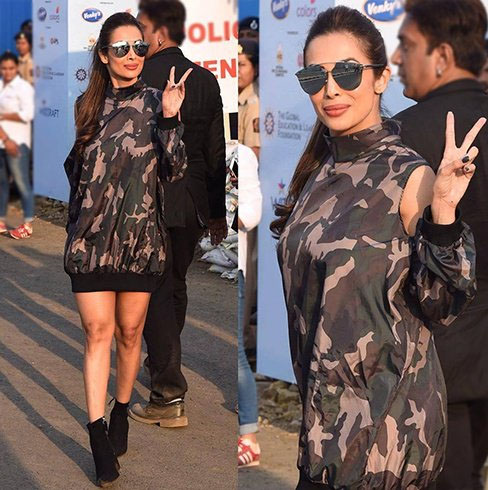 Sonakshi Sinha working military print pants like a boss.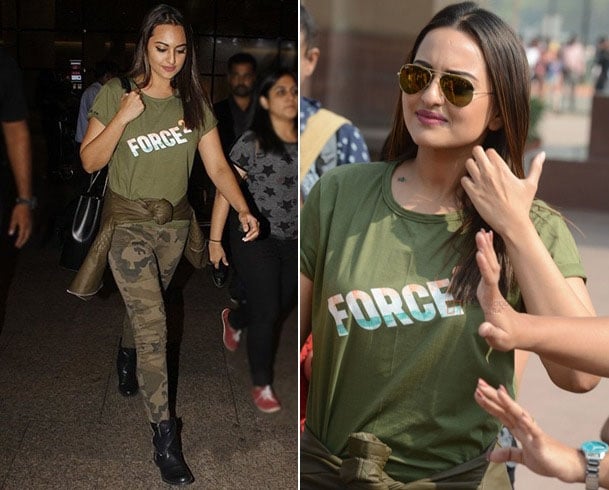 Denim Jackets
Denim jackets are the go-to jackets and our fashionistas keep coming back to this one, at times sporting the classic type and at other times wearing a more chic interpretation.
Anushka Sharma wearing a Pull and Bear Jacket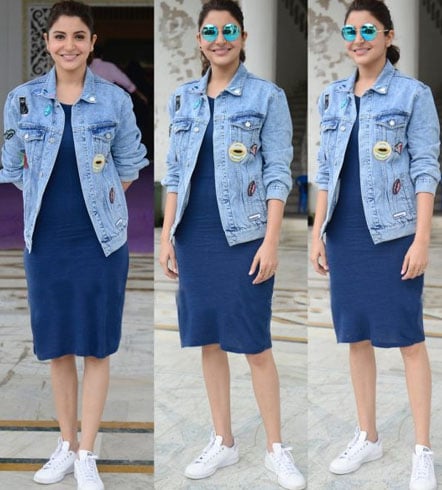 Sonam Kapoor working a chic Zara denim jacket to spice up her all black look.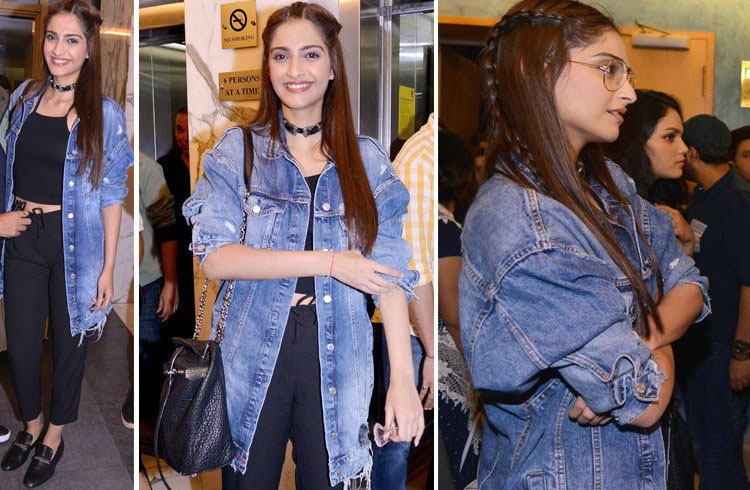 Shraddha Kapoor worked a Pero denim jacket with floral accents.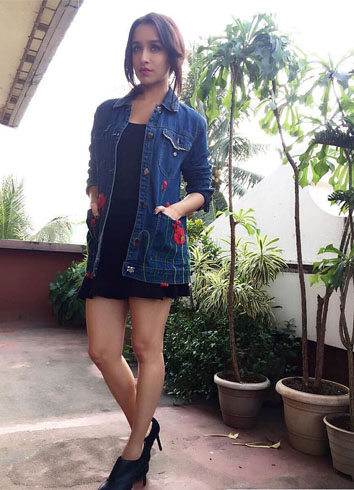 Katrina Kaif balancing out her fringed drama with a classic denim jacket.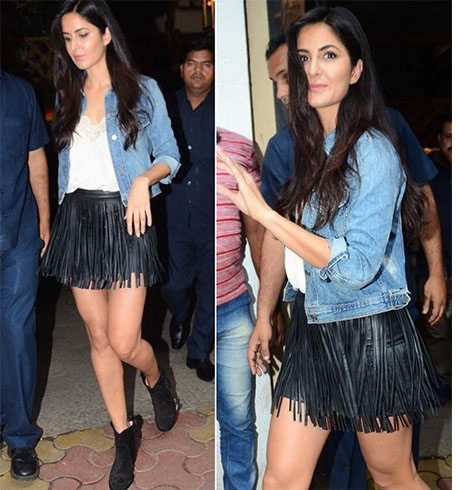 Long Layerings
Long layerings were a hit this year, with fashionistas amping up their basics with a whole lot of shrugs and layerings.
Kareena Kapoor layered her basics with a starry long layering from Remami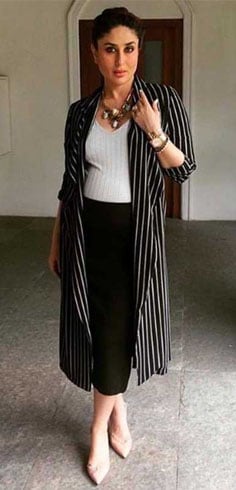 Esha Gupta keeping herself warm wearing a Tommy long overcoat.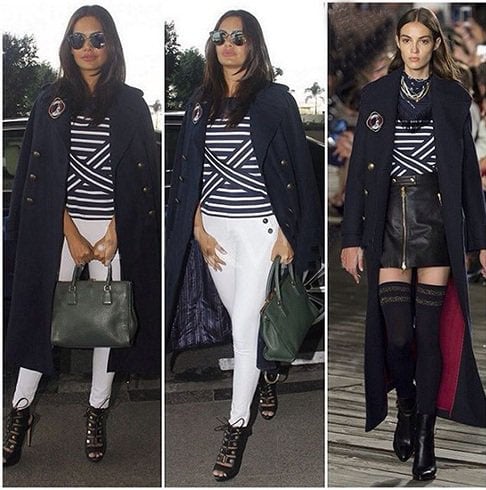 Neha Dhupia working monochrome in Bodice layering.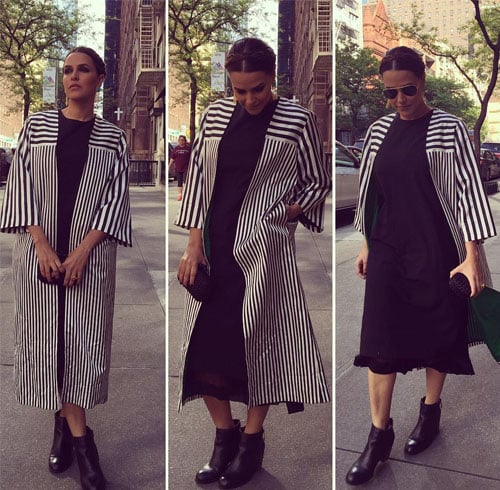 This was all the trend report from the year 2016. Looking forward to a fashionable 2017.
Images Source: instagram.com