YSL had once said, "Fashion fades, style is eternal" How true!!
Even though I have been into fashion journalism for a decade now I don't consciously follow the current fashion trends at all. I do go through fashion magazines all the time but the real inspiration comes from the piece which I feel best suits my personality and speaks more about my personal style statement. It may be a haute couture from luxury boutique with a designer tag or it may also be a high street fashion outfit from any regular flea market through bargain hunting.
I am really overwhelmed to see how people are blindly carried away by the current trends even though they don't actually fit their personality – say a petite woman wearing a pair of palazzo pants. While outfits like maxi dress and palazzo pants are reserved for women with average height; petite women should go for cropped pants or capri to complement their personality.
Long back, somewhat 5 years back Wills Lifestyle Fashion Week had conducted a contest on Yahoo! India Answers, where 5 esteemed designers had asked 5 questions and 2 best answers in the entire contest won designer outfits designed by any of these 5 designers.

Ace designer Yuvrah Siddharth Nagpal had asked – Fashion is all about making a personal style statement, but how important is it to follow trends?
And the best answer given by a contestant was –
"Most people pay attention to fashion in small doses which is a very healthy way to approach it. They make sure wardrobes are in step with the times and even indulge in a trend or two each season. Even if you say you don't care about fashion and don't dress to make a statement, you are making a statement (that you don't care about fashion).
Following the latest trends of the season shows your thinking is modern and flexible. Everything one puts on sends out a message. Fashion statements can be made with clothes, accessories, shoes, hair, makeup, even your cellphone.
So not only following the latest trends is beneficial, but one has to be conscious of their personal style and convenience."
I have always strongly believed to adopt the style that feels like me and I refuse to be told what to wear. I've strong opinions, especially when it comes to making a fashion statement. Every individual who has a knack for fashion should create a personal style statement, just like people wearing a personal fragrance. The moment one comes across the same scent, he/she should refer you saying – "Hey, that person smells like you!" Now that's what I call as 'complement'.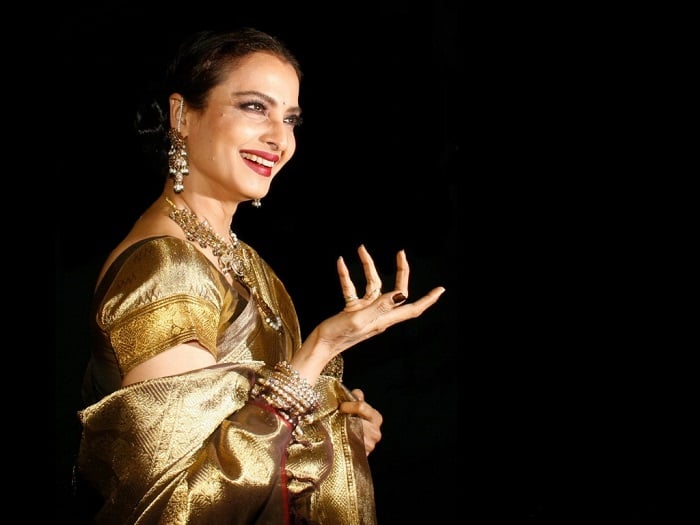 And when it comes to creating a fashion statement with apparels, Rekha is the first name that clicks my mind. She has a signature style for millions to take inspiration from. Currently Vidya Balan is trying to get into Rekha's shoes by following her heavy traditional sarees adorned with jewelries with open hair swept to one side.
Rekha, who is always seen in South Indian traditional Kanjeevaram sarees and heavy jewelries with her signature deep red lipstick, is indeed a style icon even today. And if we talk today's generation diva, who has hugely influenced the Indian fashion forwards then she is none other than Sonam Kapoor.
At the young age of 26, Sonam Kapoor has managed to walk red carpet of Cannes, get her story covered by Business of Fashion and make head turns for her fabulous wardrobe selection. She is a known face for Chanel's Karl Lagerfeld and at Paris Fashion Weeks.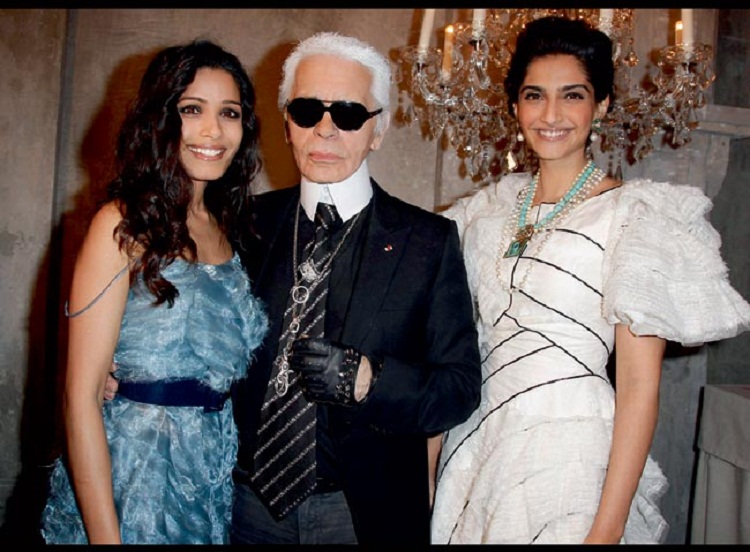 As Vogue puts it in this way –
"Her impeccable fashion sense has made her a style icon among Bollywood's young brigade, but it's also her cosmopolitan looks and ability to experiment that have got our attention. Sometime with a coral pout, sometimes with bold red lips and sometimes with a milkmaid braid, Kapoor never fails to delight and inspire."
 Sonam's personal style
"I believe in dressing according to one's body type and in clothes that one is comfortable in. I dress according to my mood. It needn't always be a high-end, luxury brand—I love high-street fashion as well."
If you've been following my post regularly then you might have read my editorial on 'Why I am so Addicted to Black', where I have discussed about my personal style statement in length and also justified my addiction to black color.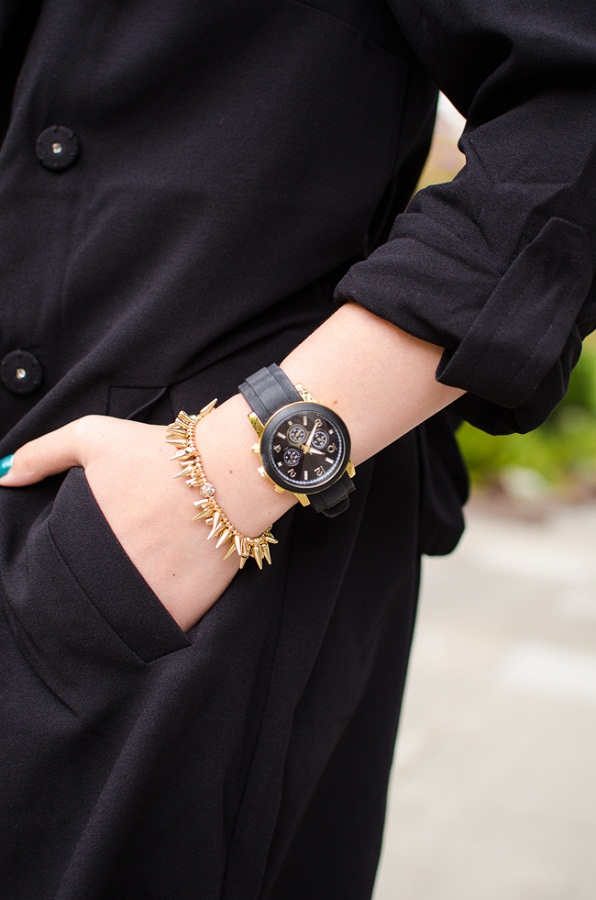 Here is a quick sneak peek –
Click here to read my full story.
By now you must have understood that black defines my style statement. Not only apparels, even I prefer gadgets in black color, even the color of my car is black. My latest gadget which is Samsung Gear Watch comes with a black band along-with casing. After scorching through its avant garde features and cutting edge technology, I gave a nod only after making sure it's available in black.
How to create a personal style statement can be overwhelming, especially for those how to adopt a trend or style that aptly defines their personality.
It's a known fact gadgets are now hugely influencing the fashion circuit. While people are now trying to create a style statement through their cutting edge accessories say Google glasses or Samsung Gear Watch, even you can join the bandwagon if you're still not clear about your style quotient.
That's all for now. But I will be back soon with an elaborate post on "How to create your personal style statement, whilst staying with the current trends?"
Stay tuned!!