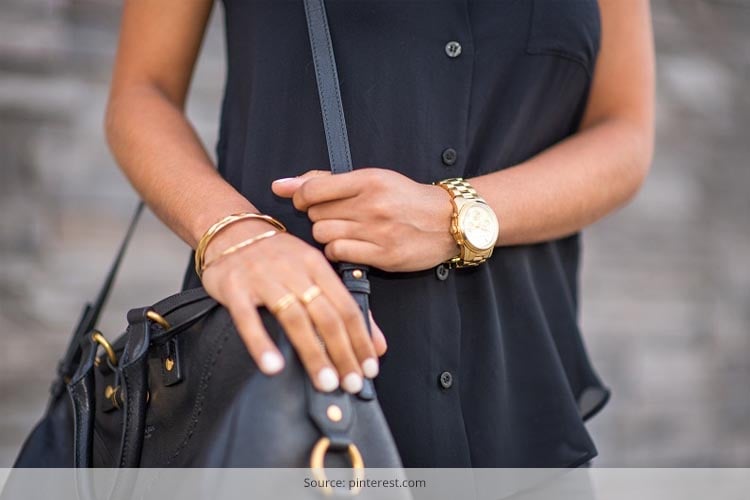 Why am I so addictive to black & white?
I am so much addictive to black that if you ever happen to see my closet, you would see a row of clothes hanging in this particular shade with few dashes of white on them on random pieces.
I still remember when and how I decided to adopt this color for the rest of my life and I also remember exactly what I was wearing – A pair of black jeans with a full sleeve black and white striped shirt with gold and black heels.
It was the winter of 2006, when I had worn it for a movie with my friends. Unexpectedly, I got so many complements that day that I realized this shade suit me so well like no other color. Then I said to myself, "From now on I'm going to wear black and white."
May be it was just a vague and accidental idea that stroke my mind, as a result of the complements I was being garnered upon. Nonetheless, this timeless black & white has become an integral part of my life and my personality alike. I still don't understand how this idea just dominated my fashion quotient so strongly that I am now referred by these two shades, black especially.
My wardrobe restriction to this killing combination has been quite a pleasant and manageable experience. My family and friends just pounce upon me whenever they see a new addition in my closet yet in the same shade. While some tag me as 'bore', others suggest me to try out other colors – at the end of the day I just love to take with me the 'addictive' title, as I know my addiction to this particular color, which signifies power and authority.
Black represents the primordial void and is mysteriously evoking a sense of potential and possibility at the same time. May be the color matches my personality too, so it's obvious for me to get attracted towards this dark shade.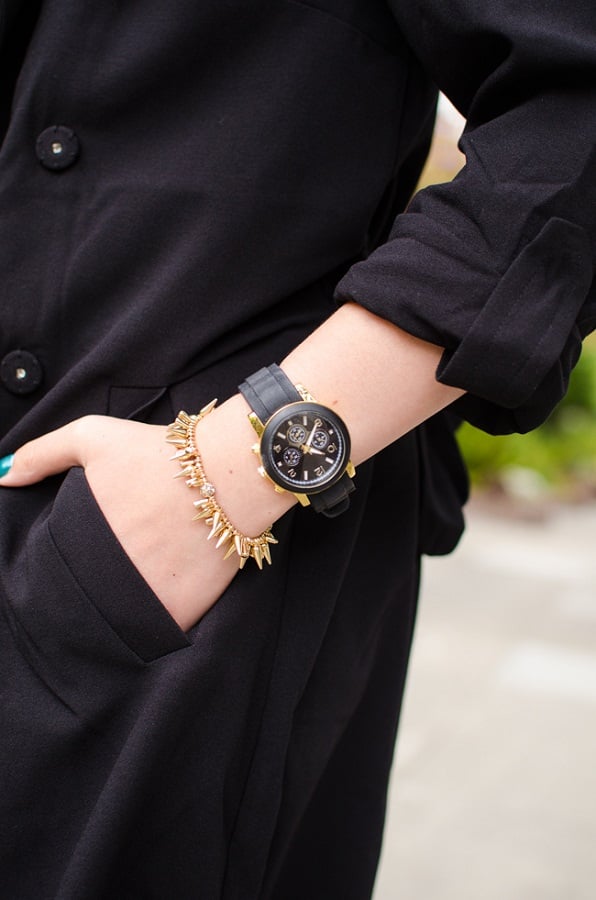 Sometimes, we just get triggered with any incident, reading an article or watching a movie and decide to inculcate a hobby such as writing a memoir, a new hair cut or a simple change in our habit such as waking up early. As the inspiration fades, so do these habits too.
But I feel happy that picking up black color was never a reckless idea and I am still not contended with it. As I am writing this post, I am wearing a black and white salwar kameez with intricate white embroidery from Biba. I have paired my outfit with silver flats and pearl earrings.
Whenever I sit to clean my wardrobe, I just can't get rid of my favorite outfits for sentimental reasons. It's anyhow easy for me to get rid of outerwear and accessories, but quite hard to bid farewell to anything which is in black and white combination.
The craze of monochrome fashion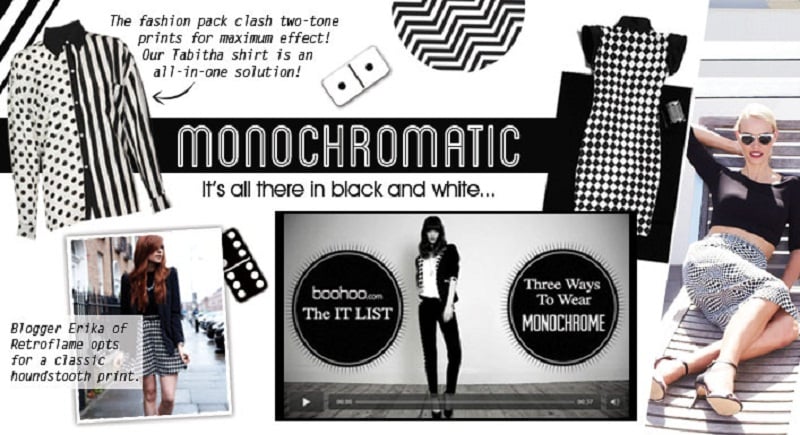 These days I am in love with monochrome fashion. It's so soothing and tranquilizing. Since this trend is rage these days, so definitely I am riding high on fashion (thanks to my taste)!!
The monochrome shades of black and white have been a fashion favorite probably since the time the term 'fashion' came into being. This classic combination gains momentum every season and this time it is back with a bang for fall/winter 2013.
[sc:mediad]
Even prominent fashion runways showcasing Marc Jacobs and Moschino to Sabyasachi Mukherjee and Shantanu Goenka back in India have sent down their models in monochrome designs – the looks which quickly executed to the high street. The timeless black and white stripes, which used to be the epitome of 60's retro fashion, have got a new-age look with the use of fabrics and detailing like leather trims and pussy bows.
How black and white are risky colors to wear?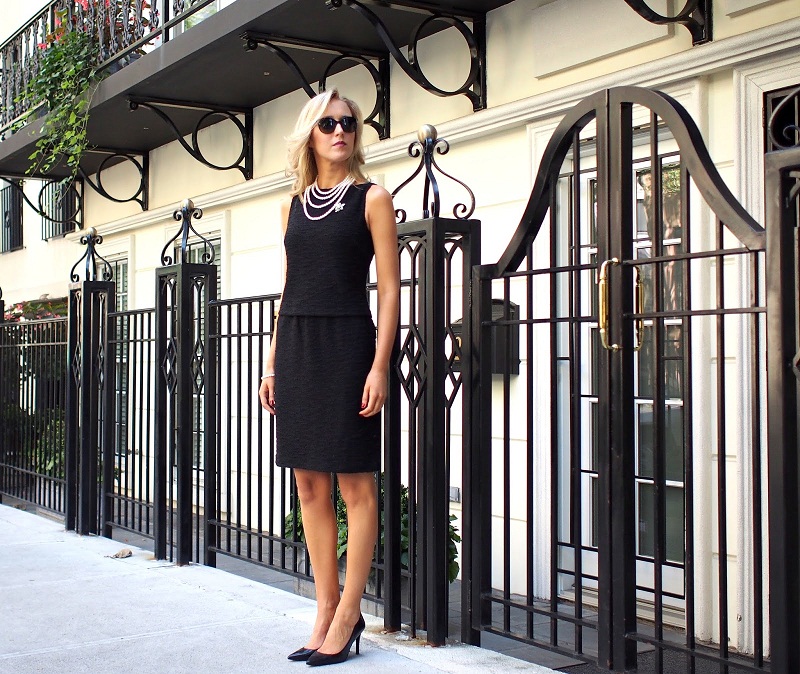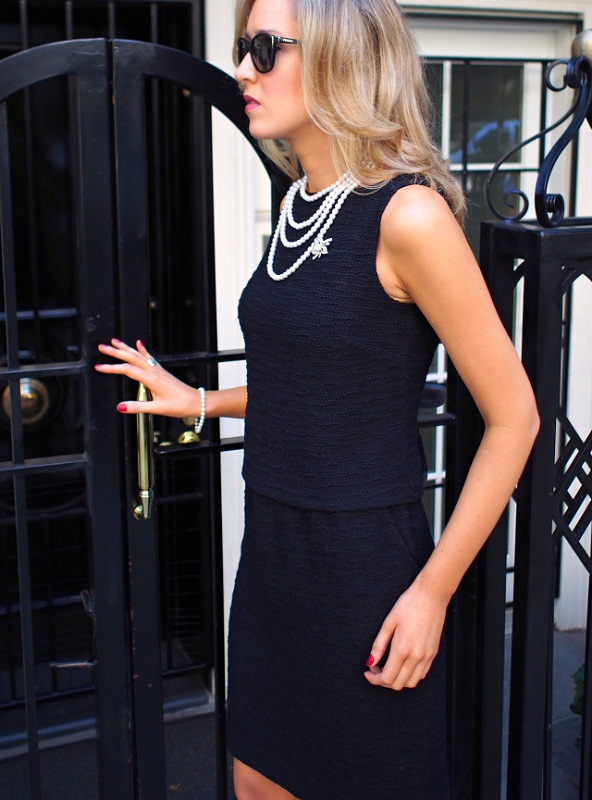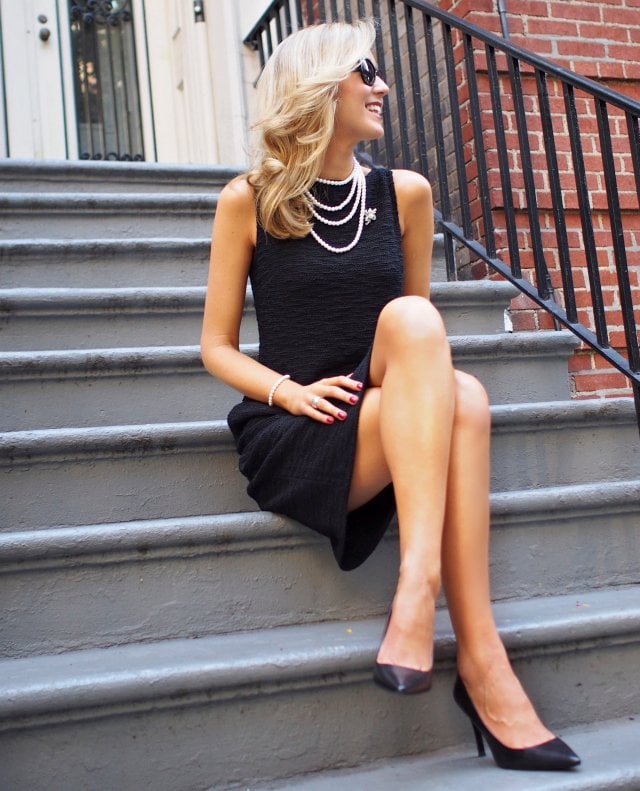 Do not ever underestimate these two shades to be easy-going and convenient, moreover there are strict guidelines to follow while wearing them.
Even though I love black, I avoid donning a complete black look, unless I am wearing an LBD or A-liner. On the other hand, I don't know why white has been restricted to be a summer color. Yes, it's certainly a comfortable color for sunny days but then there is no rule, you cannot wear it in fall/winter. I have a cute kashmiere in cream white shade, which is one of my favorite winter outfits.
Lest you think the above rule is completely a passé, let me then remind you of one of our legendary yester year actresses, Nargis Dutt, who was always seen in white color. And if we talk about West then last year in Boston, they had held a cheekily Winter Whites party with rustling ivory silk and taffeta.
These two are risky colors, especially white, if you're prone to spilling all over yourself, which has been an enormous problem with me for sure since ages.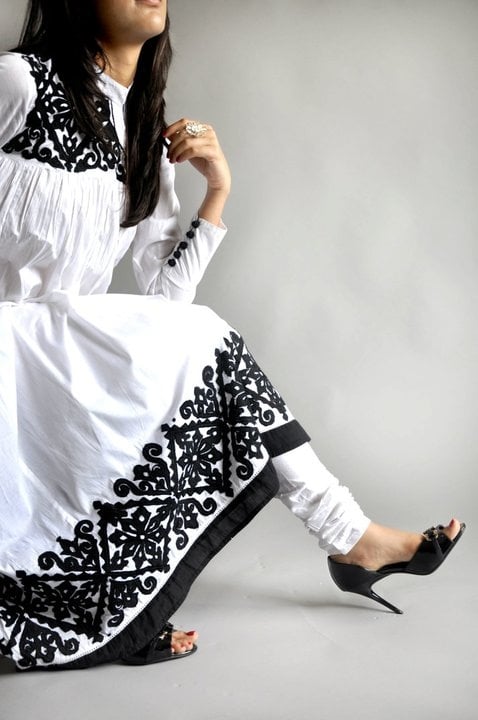 A decade ago, I remember one of my roommates had told me, "Lopa, no offense, but I can never let you score anything white." I didn't take it as an offense as I was well aware about my habits. Even though I am well mannered, but whenever I wear a white anarkali or tank top or anything that is pure white, soon after having my meal at any given restaurant or even at home, I find an outline of my meal in my crumbs after the plate is taken away.
Eventually, I found a solution to this – I wear a black scarf spread on my shoulders to save my outfit from coffee, soup or anything that is stubborn to leave my dress even after many washes. And it is also fashionable, as scarfs are always a fail-safe bait.
Even though you'll find many definitions for black and white shades, such as black is the absence of color and white, essentially, all of the colors; these two shades undoubtedly control me over few if not many things, which are extraordinarily random.
Source: pinterest.com