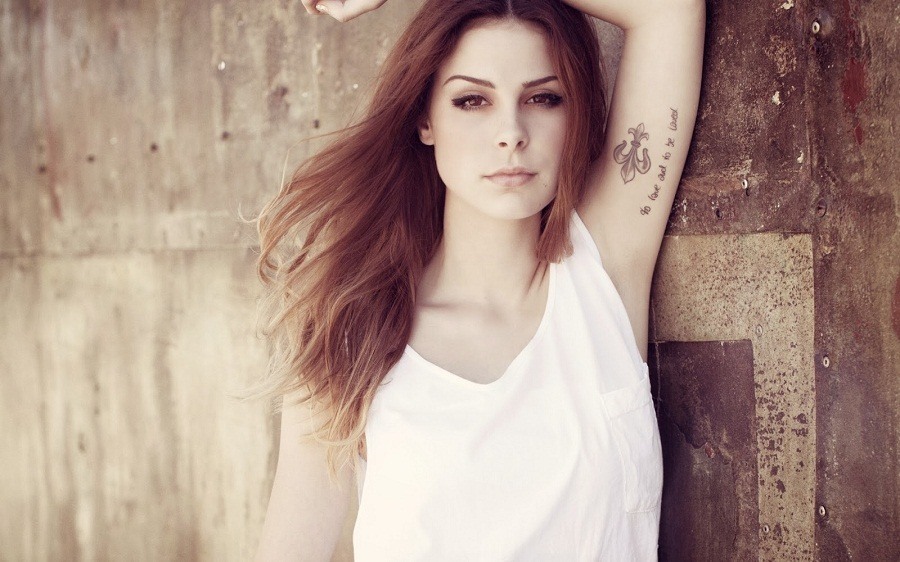 Since time immemorial tattoos have been circulating the human race. The tattoos, which started as a trend among the tribes and went on to signify the criminals and slaves, have now surprisingly become a hot trend these days.
As people traveled, so did the tattoos. More or less, they have now migrated into almost every corner of the world, adapting distinct cultures and taste. They have evolved dramatically with time and have been bespeaking religion, sports, traditions, expressions and many other elements as per the wearer's choice. Sometimes they identify a group and sometimes, football hooligans and armies too. This form of body art is still a debated topic. While some people boast it as a fashion accessory, others just take it as an offense against their aesthetic values. In spite of all these fracas, tattoos have certainly become an integral part of the fashion industry.
I have already written a couple of stories on body art and tattoos. In this post, let's talk about the celebrities, who have had their bodies inked – some beautiful, some bold, some good and some weird. Yet, these celebs have managed to inspire millions to follow such trend, which is just growing in its popularity and nothing else.
Celeb fanatics may crave to have of their favorite icons' tattoo, while others just want to show off their punk side or a last minute decision – whatever be the motivation behind getting inked, I just have one question – does this really devalue them and their status as a form of 'art'?
[Also Read: Eyebrow Tattoo]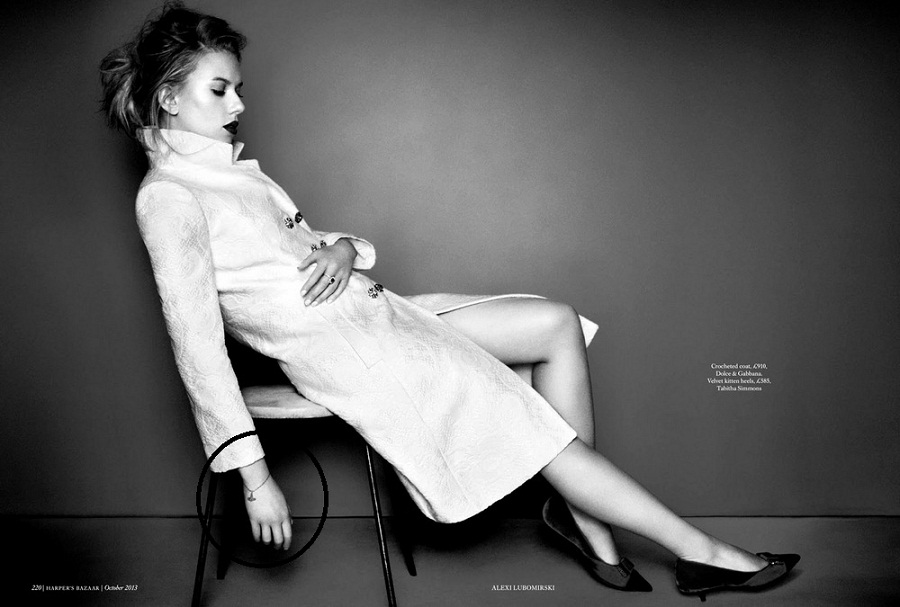 What I strongly feel is that one cannot determine whether a tattoo is just an art or a stupid fashion statement. As behind every tattoo, there is a story, a dedication, a reason or an inspiration. Having said that we also cannot ignore this fact the massive increase in the demand for body art in the recent years. And with the prominence of laser removal avant garde techniques, people are now gathering courage to have their bodies inked.
I just don't know which one is more intriguing – permanent or temporary? But it's obvious this form of body art has now become a huge fashion statement these days, thanks to our celebs like Angelina Jolie, David Beckham, Rihanna and our very own Deepika Padukone.
As these A listers appear on the red carpet with their body art on show, they offer an edgy, ultra-chic look, which many fans envy and then go on to have one of their kind. Whether they are as apparent as Angelina's and Rihanna's tattoos, or as subtle as Sienna Miller's dove tattoo and Jessica Alba's body painting on her wrist, they are only igniting the urge to have at least one square inch of body art on our bodies.
Continue reading to check out some top celebrity tattoos!
Scarlett Johansson
As per Scarlett Johansson, her 'setting-sun over water' tattoo has a secret meaning. Well, we hope it's a really good one, because it seems like a kid has messed up while trying to paint a poster on her arm FOREVER.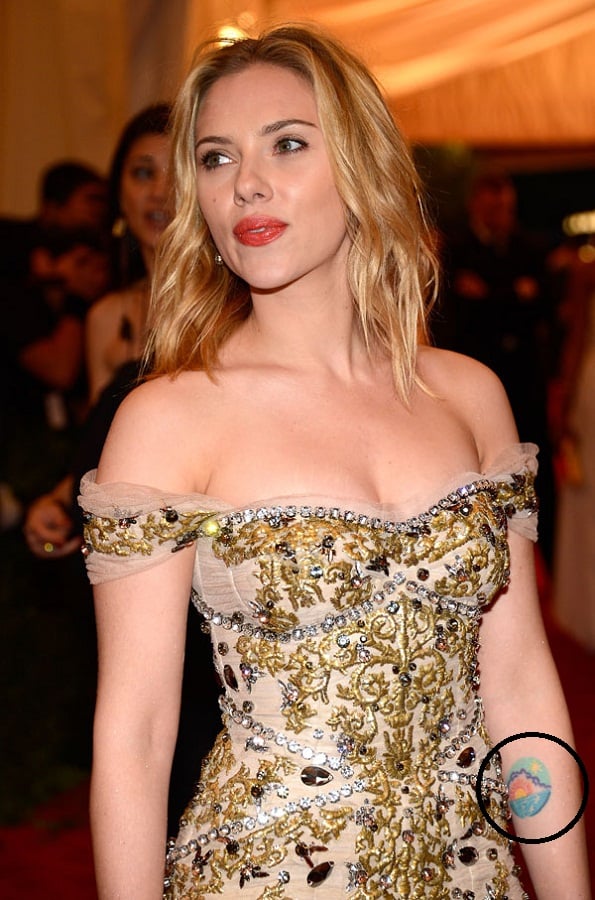 Cara Delevingne
I really love Cara's lion tattoo! It's big enough to be noticeable, and abstract enough to look good for longer.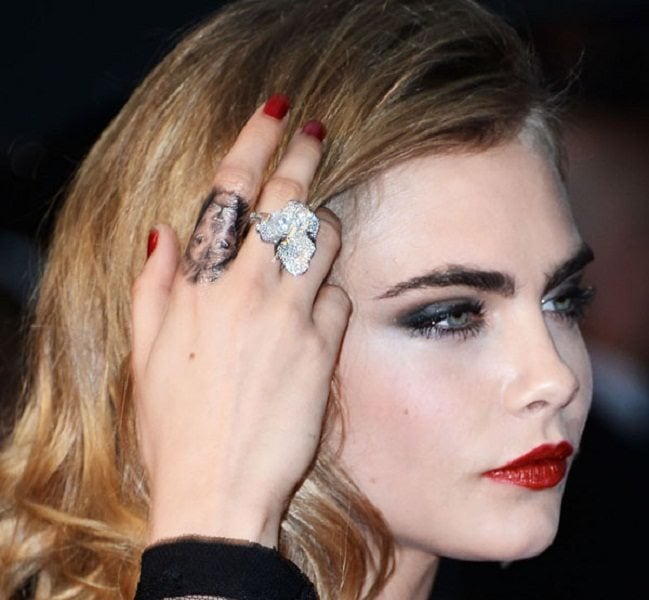 [Also Read: Most Expensive Tattoo]
Victoria Beckham
We all are well aware about David Beckham's addiction to tattoos. Here I'm talking about Victoria Beckham. She also shares a love for tattoos like her hubby of 11 years. From inner sources, it's revealed that she had made their favorite tattoo artist, Louis Molloy, fly in from Manchester, England once for some inking. Posh flaunts two tattoos dedicated to her husband, including his initials on the inside of her left wrist.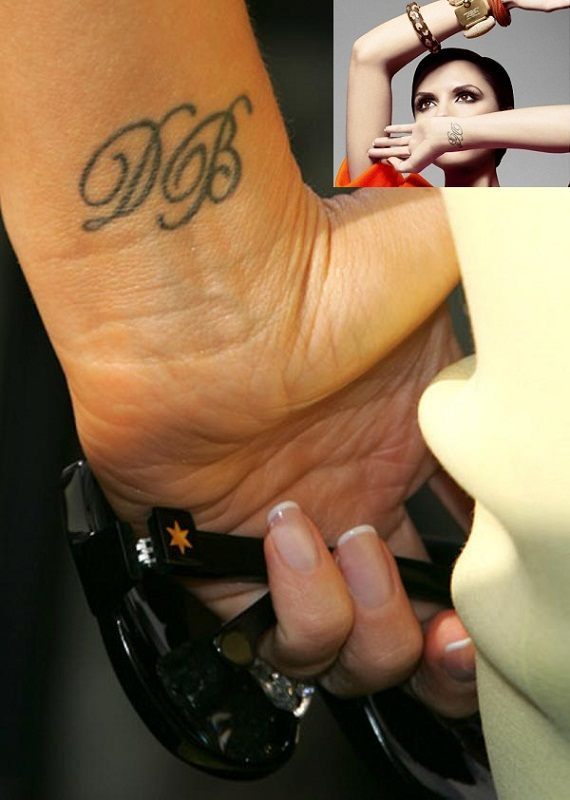 [sc:mediad]
Jessica Alba
Earlier, Jessica Alba had flower and ladybug tattoos on the back of her neck, which she got them removed earlier this year. Now she has a tattoo of a bow on her lower back and also the Sanskrit word for lotus on the inside of her right wrist. As per Jessica, "For me it signifies the manifestation of spiritual beauty."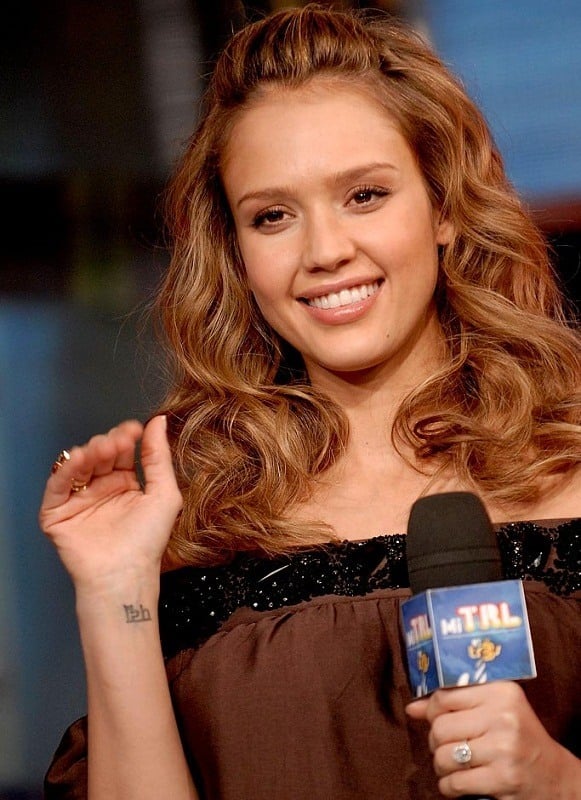 Lady Gaga
Grammy-winning pop icon diva Lady Gaga's most notable tattoo is an homage to her 'Little Monsters', a nickname given by Gaga for her fans. She tweeted, "Look what I did last night, Little monsters forever,' soon after leaving the tattoo parlor. "'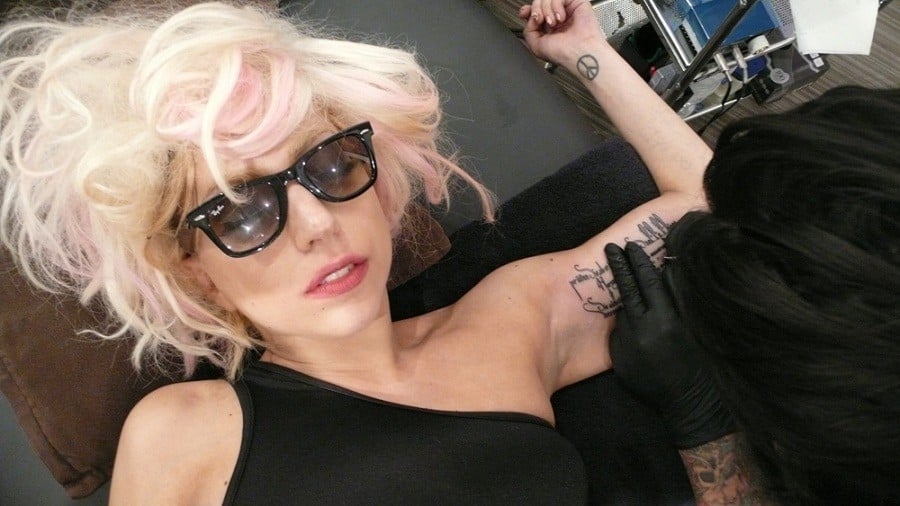 [Also Read: Tongue Tattoo Designs]
Jennifer Aniston
Jennifer Aniston has "Norman" inked on the inside of her right foot to honor her late dog Norman, who died in May. Aniston had this to say, "I never thought that would ever happen. It's just my way to pay homage to him… forever."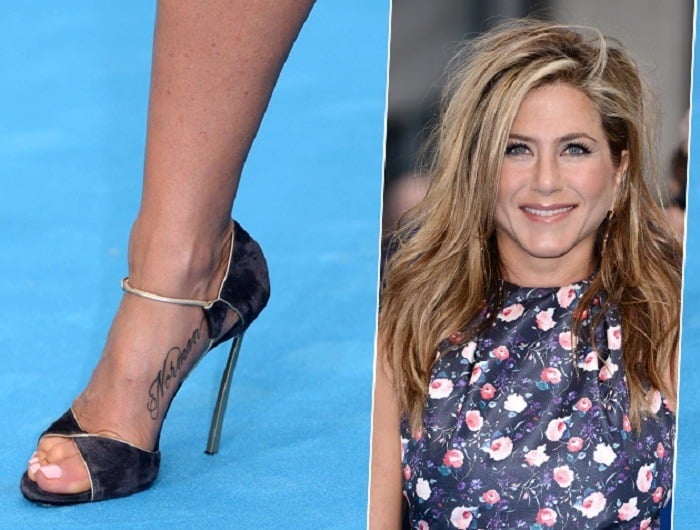 Rihanna
Rihanna has said of her many tattoos. One of the most recent inkings Rihanna is flaunting these days is the text 'Never a Failure, Always a Lesson' written backwards on her collarbone, which she got shortly after her public breakup with Chris Brown.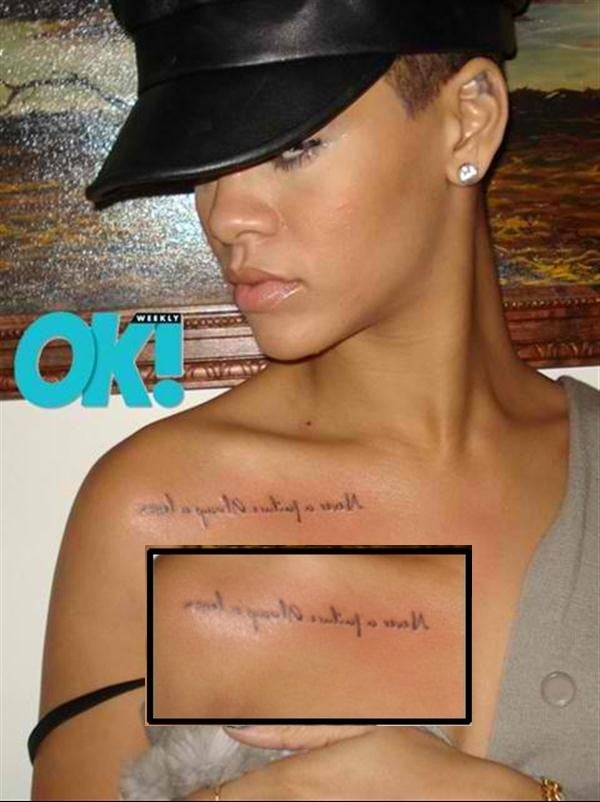 Nicole Richie
The rosary permanently wrapped around Nicole Richie's left ankle has now become a rage, as it is a demand by most of the girls at tattoo parlors. Apart from flaunting eight other tattoos, Nicole also has several small dots on her finger, when she accidentally dropped a tattoo gun.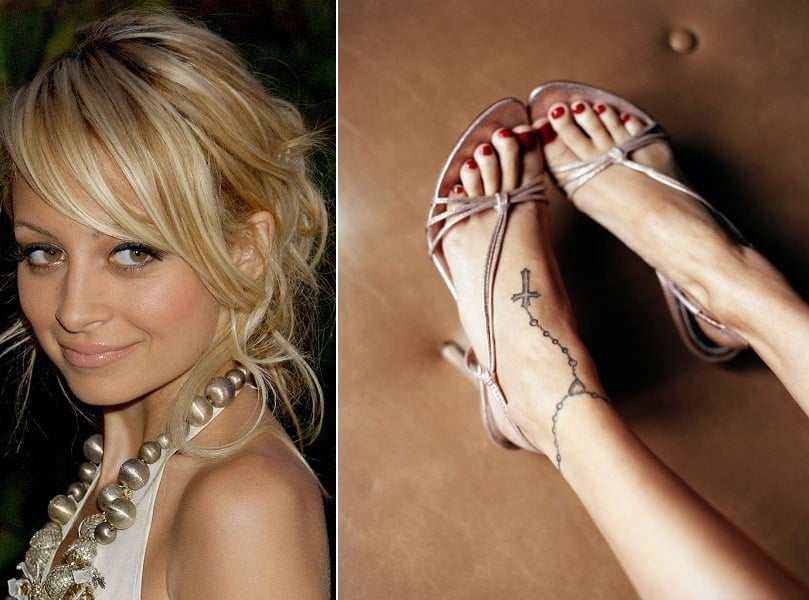 Megan Fox
The latest one, Megan Fox has to show off on her body are the words of Shakespeare's King Lear etched onto her back saying, "We will all laugh at gilded butterflies," which, controversially, was the only tattoo displayed on her back in a French magazine cover image where the others had been smartly edited through photoshop. However, I still liked her first tattoo shown in the other image, which stated, 'There once was a little girl who never knew love until a boy broke her heart'.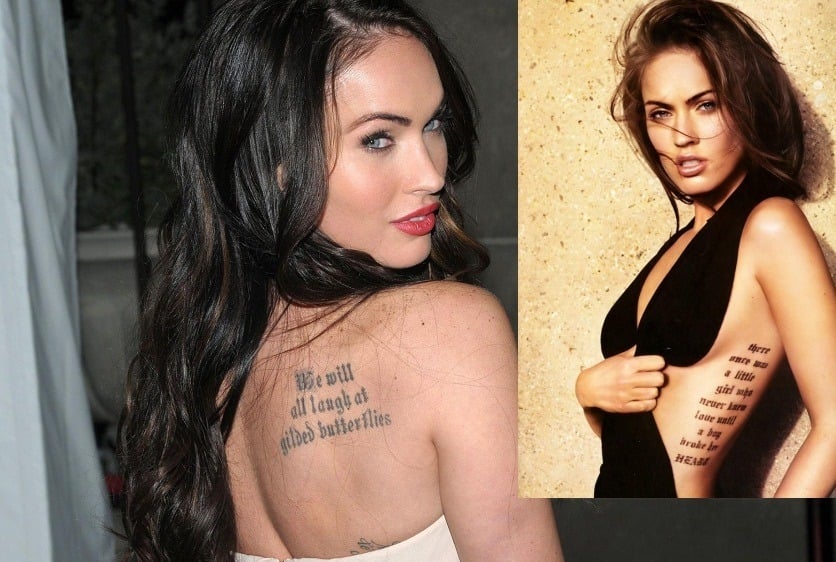 Miley Cyrus
The bad girl gone good girl or the vice versa. Whatever! She has a portrait of her grandmother tattooed on her arm and recently tweeted 'because i am her favorite & she is mine.'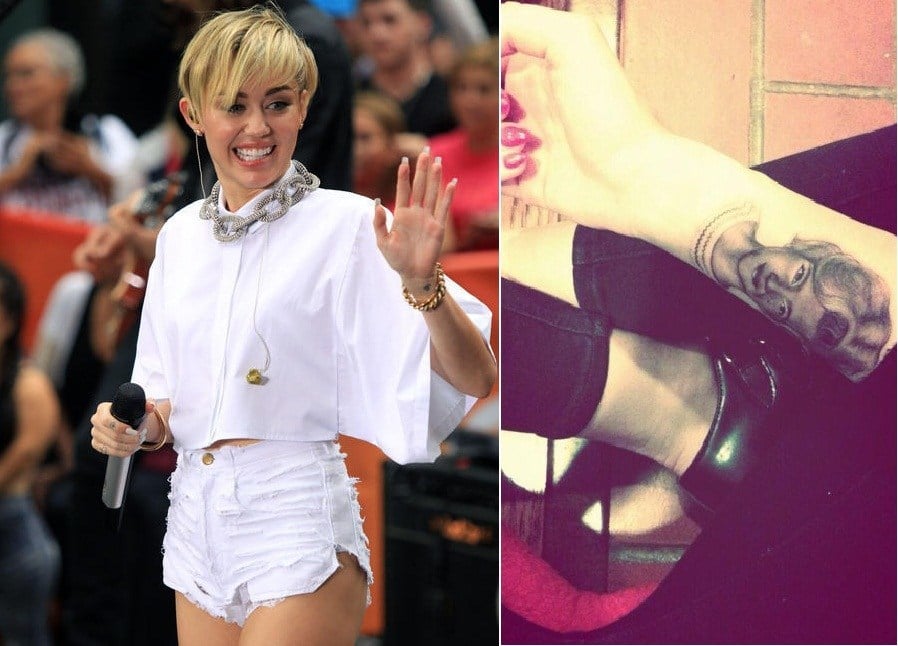 Angelina Jolie
She is the original tattooed wild child, who has the highest number of inked images that any other actress. The most apparent is the latitude and longitude co-ordinates of all her children's birthplaces, which she has etched on her upper left arm. The Salt star also has the slogan 'Know your rights' printed on the back of her neck, and a secret inking for Brad's eyes only on her inner thigh – along with many, many more…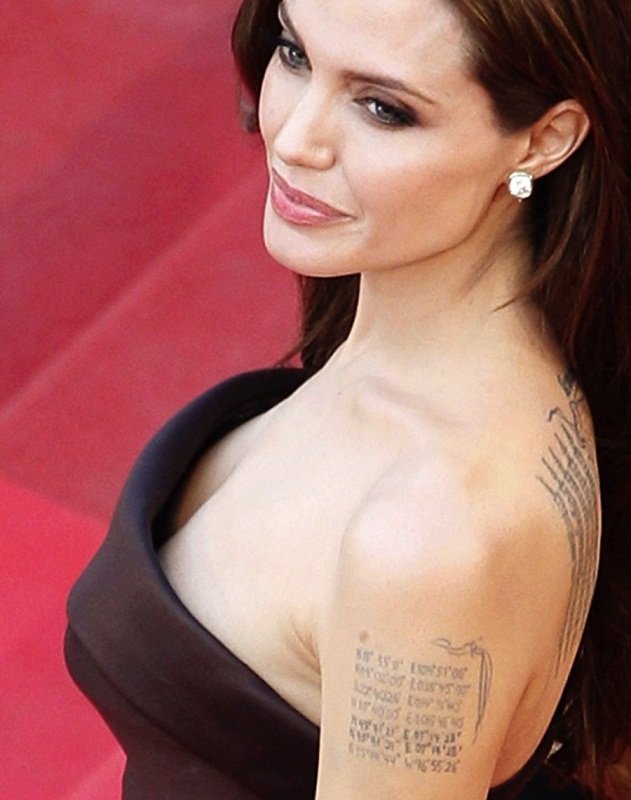 I hope you enjoyed this post and do let me know if you already have one or planning to get one!