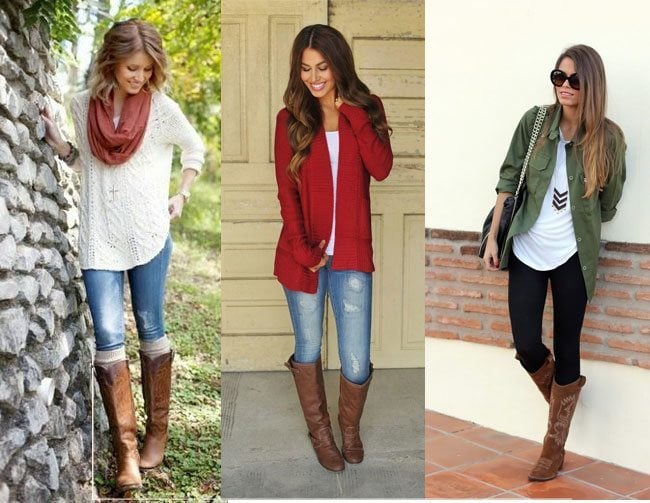 Recently on a travel trip i decided to buy knee high boots only to realise i hadn't carried a pair of skinny boots to wear with it there. But since I was determined to wear those boots i decided to play some tricks with my boot cut jeans. In this post I will share the trick on how to make your non-skinny jeans look skinny when wearing boots.
Miami is the Meccca for shopaholics, especially for those in the United States. Almost every fashion element, both latest and vintage is available there.
[Also Read: Over The Knee Boots Fashion]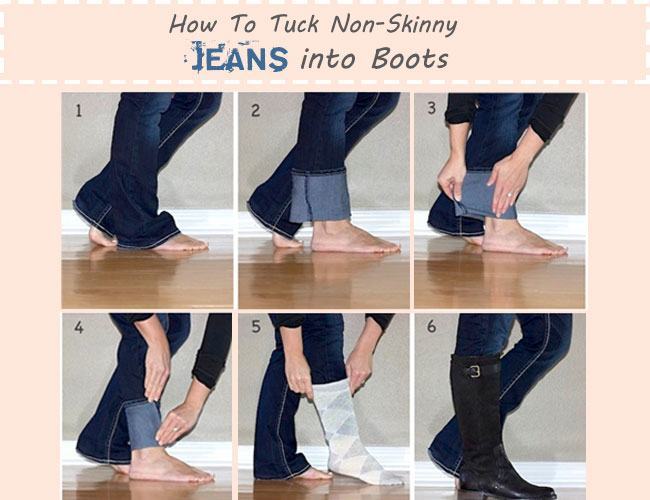 So, how to make your non-skinny jeans look skinny when wearing boots?
While most women are not aware about this trick end up buying skinny jeans to wear with the boots. But now you can follow this simple trick and save yourself from unnecessary spending and a possible fashion disaster.
[sc:mediad]
For this, make sure your boots are a little loose as you'll have to tuck in your jeans and wear socks over them. As far as jeans are considered, you can go for any fit as anyway you'll be tucking them in. However, ensure they're tight on your thighs with a good fit at the knees. Or else, they'll get all bunched up which definitely isn't a good look.
How to tuck non-skinny jeans into boots
First, wear the slimmest possible pair of jeans as more fitted they are, the better they look with boots
Now roll up the jeans, by creating a nice and clean cuff
Once the cuffs are created, now fold the side portion of the jeans by making a tight crease
Now holding the crease, fold once again to create another small cuff
With two folds and tight crease, the jeans have become tighter at the bottom. Now wear long socks to ensure that the cuffs stay in place
You can now wear your boots and if the socks are peeking out of the boots, you might want to gently tuck them into the boots thus hiding them underneath.
And if you are the fancy lacy girl or have an old sweater, you can have small belts made and wrap it just where the boots end. This will give a cut look to the overall ensemble.
Hope this tutorial on how to make your non skinny jeans look skinny when wearing boots helps you!