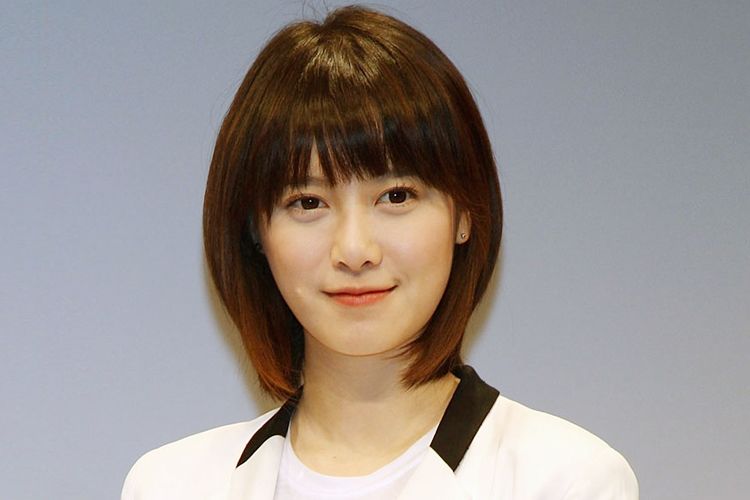 Our Korean models and bloggers are really our makeup and style icons. Not only are they pioneers in making some of the world's most innovative skin care and makeup items, but they are extremely well versed in hairstyles and dresses too. This article is for those who have short hair and would like to adopt Korean Short Hairstyles – they are in vogue, they are easy to maintain and they look extremely good!
What more could a girl want in her life?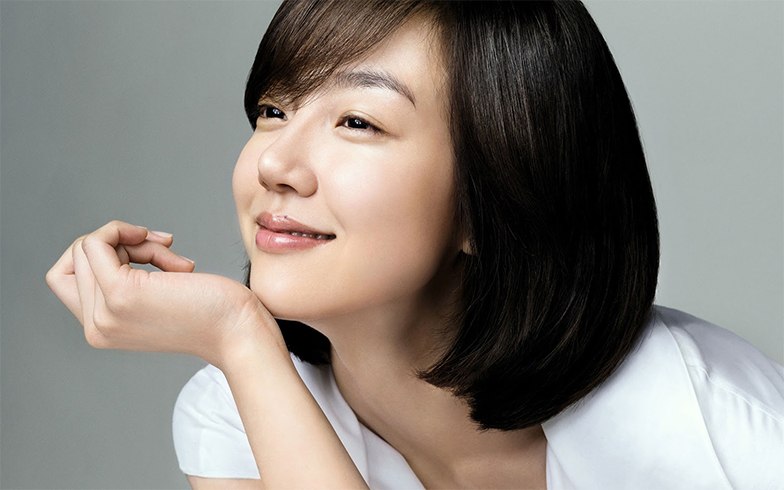 We have picked up some of the best Korean Short Hairstyles for you. If you love experimenting on your hair then these Korean short hairstyles for girls will give you an instant makeover. Do you have long hair? Well, you too can try these out, provided you want to experiment with your hair and have no qualms about chopping them short!
Korean Short Curly Hairstyle: Bobbing beauty!
If you have noticed, most Korean women have extremely poker straight hair. They love experimenting with their straight hair and the curly bob has become one of their favorites too. It's a twist to the conventional bob and the lower parts of the tresses are curled. If you have a petite face, the curls frame your face really well and can be your perfect hairstyle, at least for this season!
Here are some variations of the Korean short bob hairstyles: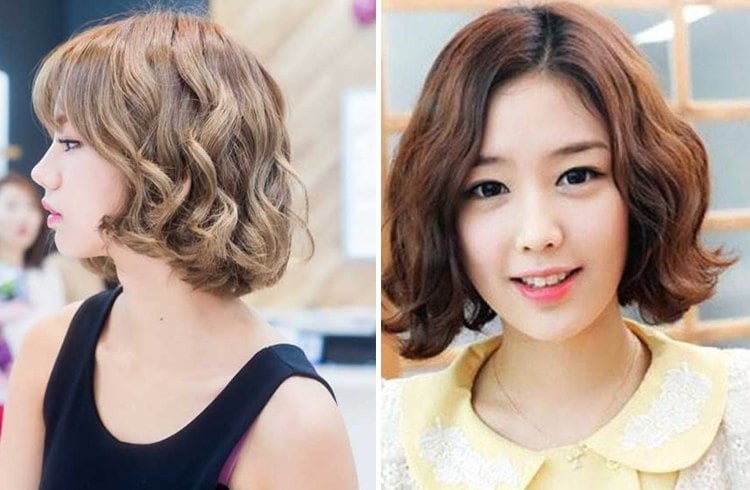 Korean Short Bob Hairstyles: Coloured Up!
It's all about mix and match and colorful bobs are now quite a rage among the Korean Short hairstyles. Sian women mostly prefer red in their bobs, but there's no restriction. You can colour your hair in almost any colour. You should just know how to carry it off. Here are some awesome colour variations that you can try out.
This mahogany bob is something straight outta your dreams: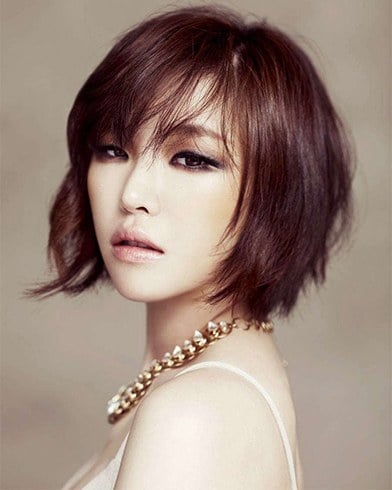 Flaunt your inner unicorn with this magical bob: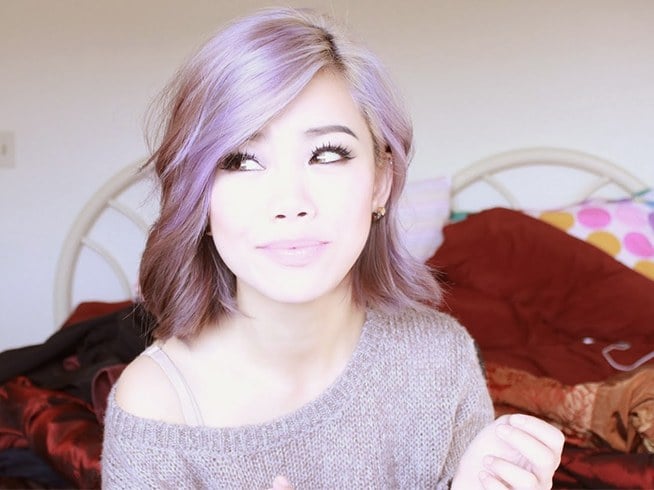 What about this amazing blue bob:
[sc:mediad]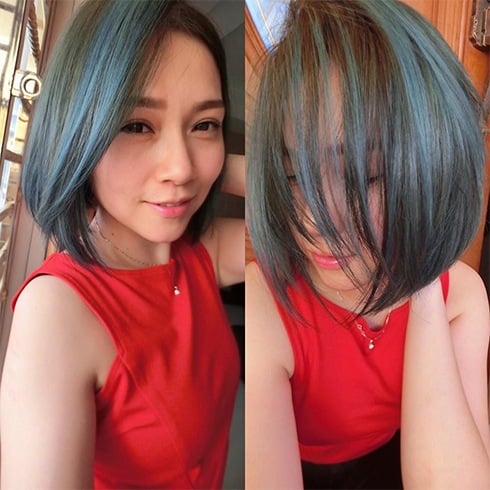 This pink bob wouldn't look too bad either: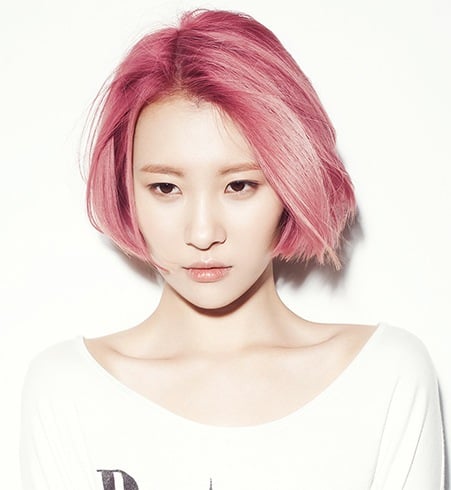 Korean Short Layered Hairstyles: That Extra Edge!
Layers and more layers – not only is this kind of hair extremely easy to carry off, the maintenance is breezy too. Plus, with hair so short, you will hardly need to spend too much on shampoo and conditioners!
Layers are great for summer and you can grow them out quite easily too. Here are some hairstyles you can easily replicate if you want layers:
If you like razor sharp and uneven edges, this one's for you: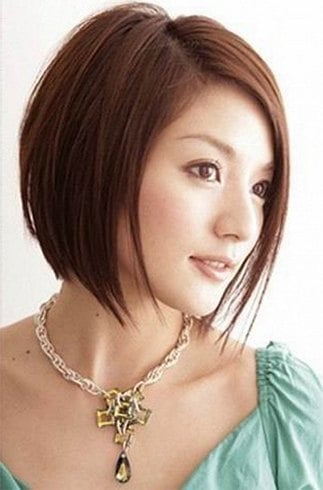 This short pixie layered bob looks extremely gorgeous: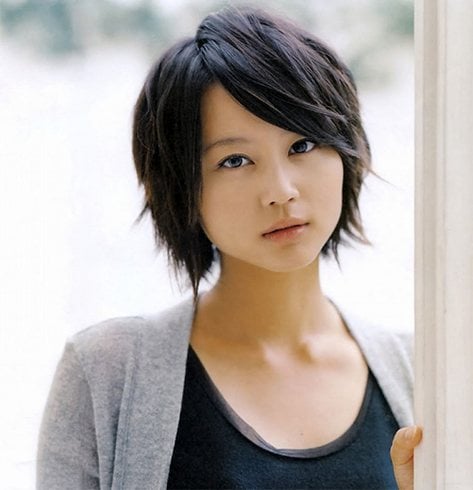 You can incorporate some bangs into your hairstyle too: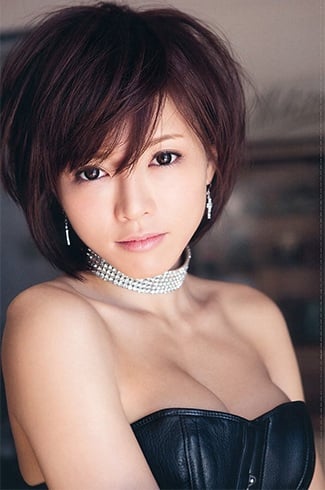 Now that you have some inspirations in mind, let's check out some ways to take care of your short hairstyles. Remember, even though they are really easy to carry off, you will need to be slightly careful about the maintenance. Here are some vital tips you can keep in mind to prevent that awkward bob look:
Picking Perfect Products: Shorter hair requires special products and dry shampoo is literally your best friend because it doesn't spoil the texture of your hair and your hairstyle is kept intact. Keep mousse and pomade handy too because they can be used to set the hair when the style goes a little awry.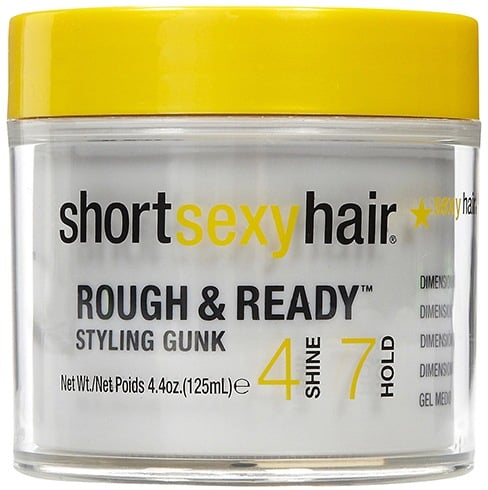 Adequate Amount: Yes, you have the right products in your vanity bag, but using dollops of styling cream will not work for your short hairstyles. You will mess it up instead. Most stylists advice that in order to keep your hairstyle intact, you should begin with a blueberry-sized amount of product and then work your way up. You may increase the amount slowly instead of pouring a ton of product.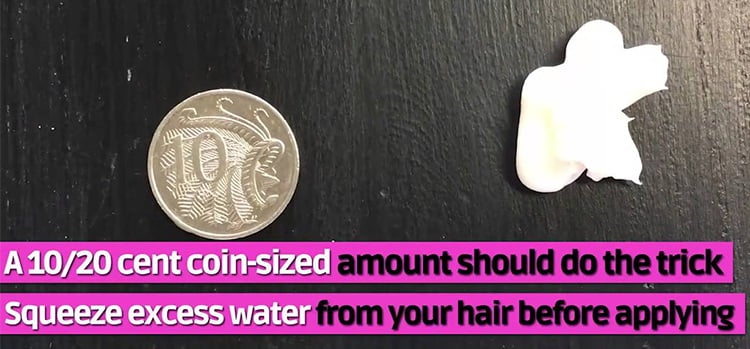 Happy Hairstyling! Enjoy your newly found Korean Short Hairstyles and have fun flaunting it! Keep your styling products handy for a quick prep.
Images Source: pinterest, iyashinohitoduma.com