It is sad that we cannot wear cool graphic tshirts for women at workplace. But then, we are not at work all day long. There are times when we go out and mingle with family, friends, someone special or meet our colleagues offline too. That is when we can flaunt our personalities more, wearing graphic tshirts for women. The best part is, we have a list of websites from where you can pick up a range of graphic tees. Take a look at the list and browse through them as and when you have the time. Here are some of our favorites.
Amazon
You have to get to amazon to search for the best of the best graphic tees and tees with quirky funky slogans. This will help flaunt your humorous side. Almost all popular brands sell their graphic tees on amazon, and in various colors, font sizes, with a varied range of slogans, in english and desi hindi too. The price range of the graphic tshirts for women too is pretty easy on the pocket, and they come in all sizes – S, M, L, XS, XL, 2XL as well. With the tees available on amazon, you can bring out your funky swag any time. You can even carefully choose some to wear on a Friday or a Saturday at work, when there is an allowance for casual dressing.
Bewakoof
As the name suggests, expect nothing but positively silly prints and quotes and one liners on the tees being sold here. Each tee reaches a new level of awesomeness and we cannot just explain in words. Very easy on the pockets of anyone who wishes to buy graphic printed tees, you get all genres of prints here- military to girly and more. The main aim of this site is to cater to the rebellious souls of society. The sizes available are L, M, S, XL, XS, 2XL, 3XL.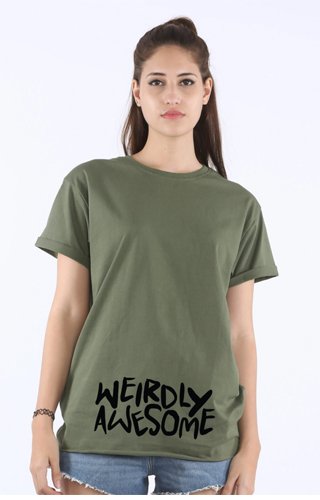 Socratees
From the house of socratees, you can get as indie as you want or as sporty as you like. If you want to get downright crude and whacky, there is no stopping you for showing off signs on your printed tees. Even the middle finger alien tee is up for grabs. Your search for the wackiest and craziest funky printed tees ends here, and this is why, socratees is known as 'India's favorite urban clothing brand'; we now know why! Prices are quite pocket friendly and the sizes available too are S, M, L, XS, XL, 2XL. Go take your whacky pick!
Teez
In tune and with the mindset of the millenials or the present generation, Teez is a platform where the best of the best graphic printed tees for ladies are available. This is a site that prints out tees that present the current generations mindset; some slogans and prints on tees are very much in your face. They help you stand apart from the crowd in more ways than one. The graphic tees for Ladies are simple and minimal in style but do have major impact when they are worn. There is something for everyone here, be it a nerd or a bong lover. And the best part is they are available in all sizes- S, M, L, XL, 2XL
Xtees
For those of you that love customizations all the way, Xtees is the place where you should be browsing. If you would want to have your very own graphic tee in a customised form, the team at XTees will help. You can be as funny and naughty, or maybe go step out of the line and even be politically incorrect too, and there is no stopping your wacky sense of humor. Pocket friendly for sure, the tees available here are in all sizes – S, M, L, XL, 2XL, 3XL
The Souled Store
If you love fiction fantasy, movies and sitcoms too, The Souled Store is the place to check out for printed graphic tees on the same lines. Please note, The Solued Store sells their merchandise as the official seller of famous brands and sitcom names – Harry Potter, F.R.I.E.N.D.S., DC Comics, Marvel, and more. You have got to check out the latest collection they have, which has been inspired by the pop culture of the 90s; bringing back the good old fashion statements in printed form on tees. Easy on the pocket are the prices for each tee, and the sizes available are- L, M, S, XL, 2XL
Wah Gifts
This is one of the best places for teens and tweens to pick up and buy graphic tees. The team behind WAH GIFTS has a huge collection of printed tops and tees, which would make you happy and excited. The tees on display have a large collection of fonts and quirky slogans, which help bring in the humor and the glamour in equal measure. You can flaunt a new personality almost everyday with these tees, which can be worn to college or when you go out with your friends. The site has also merchandise that can be bought to pump up the cool quotient in you. Available in various sizes- S, M, L, XL, 2XL, you sure are in for a treat when it comes to picking and choosing printed and graphic tees as per your budget.
Cilory
If you have to turn your crazy down for a day or two, and yet be quirky and fashionable as ever, Cilory can help you. The tees here we see are very subdued and graphical, and perfect to wear for semi crazy days. Very pocket friendly and the tees are available in all sizes- Free Size, S, M, L, XS, XL, 2XL, 3XL, 4XL
99 Shirts
If you are bored of the run of the mill graphic tees seen around and bought or worn, it is time you upped the fashion statement for yourself. You can go ahead and customize your own printed and graphic tees, all thanks to the folks at 99shirts. Go ahead and come up with your own funky and quirky slogans, cool texts and even special pictures maybe; the folks at 99shirts would be glad to help you manifest the same on the tee canvas you choose.
Quite pocket friendly, the tees are available in all sizes- S, M, L, XL, 2XL, 3XL. What are you waiting for?
Chimp
If you love pulp fiction, sarcasm and legendary movie dialogues on your tees Chimp will get you just that and much more. The collection of legendary graphic tees at chimps is huge, and collections such as "Foodie No 1" and "Bore Mat Kar Yaar" slogans are major hits. But that is not all. With Chimps, you have unlimited options to choose from. This is why, chimps is known as your desi cool fashion store. Try them out. Pocket friendly for sure, the sizes available are L, M, S, XL, 2XL
Ultykhopdi
Let the world say whatever, you wear your heart on your sleeve. And this time, we would say, wear it on your tee. What we love about the collection here is that the tees are very quirky and out of the world. Where else would you find a tee that has an astronaut holding a jelly fish? Sounds pretty wacky and cool, isnt it? This is your ultimate destination to be the swagger, and you can order from the widest range of epic madness they have in store.
Very pocket friendly, here are the sizes they cater to – L, M, S, XL, XS, 2XL, 3XL
FullOnDesi
High time that you brought out the desi swag in you and went totally chill with the kind of statements you want to make. They are funny, insanely creative, quirky and very funky in desi style. Very pocket friendly are the tees once again, and the printed tees for ladies are available in all sizes -Size: S, M, L, XL, 2XL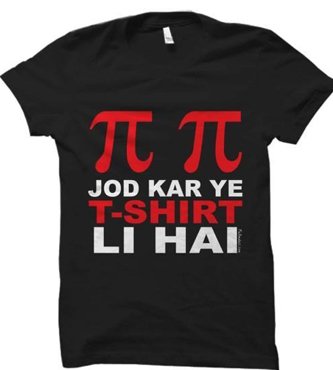 Redwolf
If you were the child of the 90s, pop culture then would be ingrained in you. And if you want to still continue with the glitzy pop culture of the times back then, you are in for a super happy surprise. Redwolf is the place to check out pop culture-inspired printed and graphic tees. They have been in business since 2011, and every content they place on the tees are fresh. 100 percent cotton merchandise, their tees speak of total comfort and uber style too.
Very pocket friendly, you now have tees in all sizes- L, M, S, XL, XS, 2XL, 3XL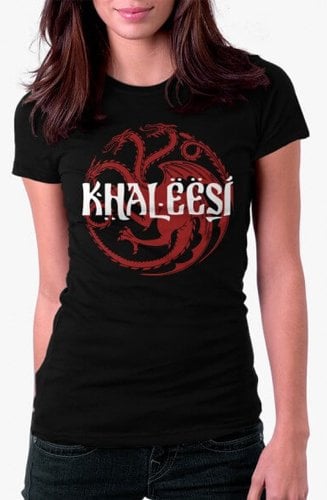 Koovs
Koovs is a haven for the lovers of graphic printed tees. If you are looking for the perfect graphic printed tee, with a touch of minimalism and classy notes, Koovs helps get that for you. You can be your true self when choosing your tees from here, and they are bang on street style too. Each tee is created and curated by designers from london, and they help make fashion statements like no one else can. Very pocket friendly for sure, the tees are available in a wide range of sizes- S, M, L, XS, XL, 2XL, 3XL, 4XL
PosterGully
One of the best places to check for printed graphic tees online, you can bank on PosterGully for something quirky and unique. As the name suggests, the brand sells graphic printed tees that are out of this world and way ahead of its time. You can get digital printed ones to one liner tees, and all with just the click of a mouse. How cool is that? Pocket friendly they are, the tees are available in sizes L, M, XL, 2XL
[sc:mediad]
Jhingu
The name sounds cute and the website shows us a wide range of graphic tees for Ladies too. Whatever we have seen on their website, we know that the team and the brains behind each curated tee is a genius one. They are cool and are highly creative with their wordings, slogans and prints too. It makes you curious as to what next would they come out with. In a wide range of colors, variations and more to choose from, you get to buy graphic tees printed in many sizes too- S, M, L, XL, XXL.
Champu
One of the Best places to buy Cool graphic tees for women would be Champu, where you would find the most carefree tees being printed and sold. If you are of the boho chic kinds and with a bohemian carefree soul bent of mind, it is then this particular website that would cater to your fetish on having customised printed and graphic tees of the quirky kind for real. The graphics are tailor made and very out of the box to suit most preferences and tastes. Available for ladies and in all sizes- S, M, L, XL, it is time you brought out your wild side.
Bushirt
If you really care two hoots about who says what, and who wants to say what, Bushirt is the place to check out for the wackiest collection of graphic printed tees. What we love about this site is the collection of unconventional, very bold and very daring graphics on each of the tees. They represent the changing mindset of the current generation, and aims at making the wearers smart and instill in them a kickass attitude as well.
Very pocket friendly for sure, the sizes the tees come in are  L, M, S, XL, 2XL
So here was a list of websites that sold the best graphic tees for Ladies. You can even check them out to buy stuff for your kids as well. If you know of other Best place to buy Cool graphic tees for women, do let us know.