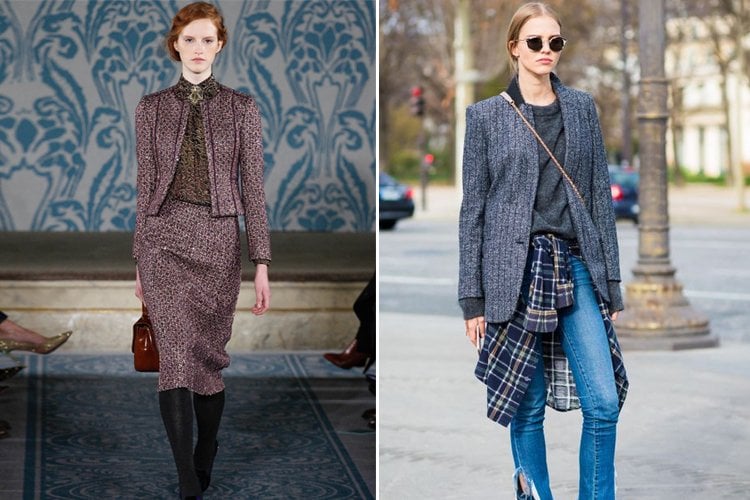 Who says that wearing a blazer means you have go back to school? Maybe you could send back a part of your wardrobe to those days, but not yourself. At the recent Copenhagen Fashion Week, it seems that blazers for women were back with a bang. They were paired with just about anything and everything. You name it- from the cutest of boho chic floral dresses, to the step hem jeans and more, the fashion week held in copenhagen showed us that blazers for women can make statements like never before.
The traditional blazers for women have been reimagined, and in styles that suit every taste. From oversized jackets to power suits, shoulder pads and more, they are bringing back the good old 90s with a bang. The colors are over the top too, and that is just with casual looks. The formal blazers for women though are contemporary to look at, to touch and feel as well. They have been revitalized and given a new way for usage!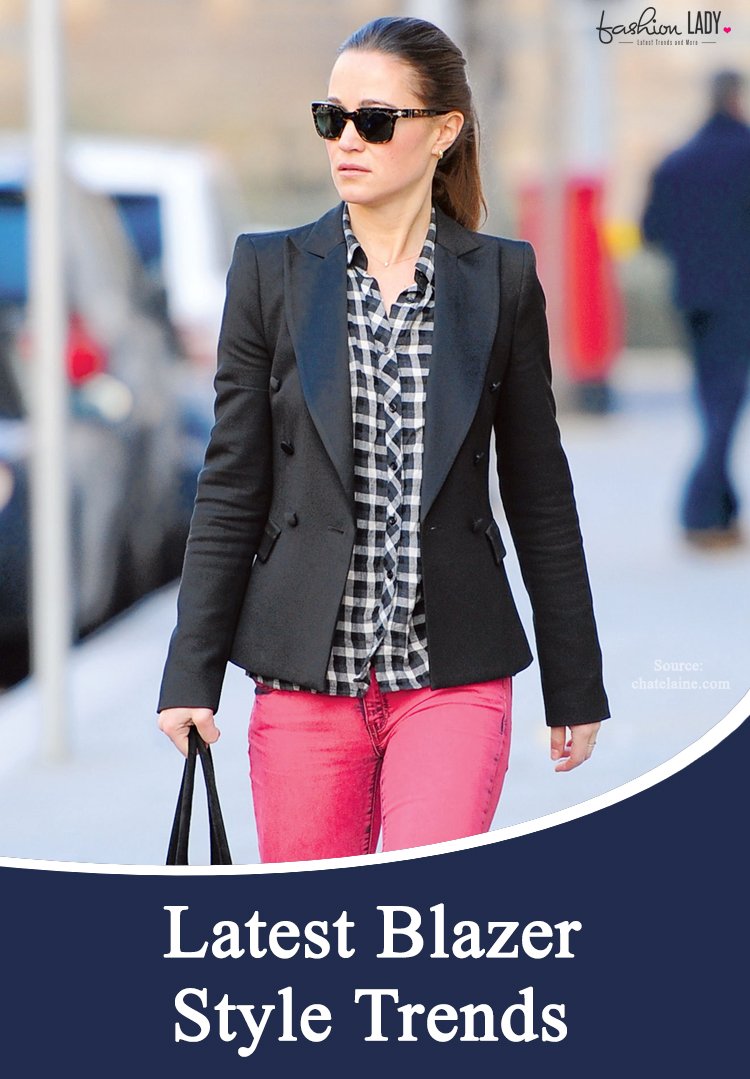 No More A Uniform Of The Old Boys Club
A lot of the sixties fashion statements were taken and brought in to mix with the new age blazers, something what the streets of london saw back in the 60s. Popular bands such as The Beatles and The Kinks wore them with style when the swinging sixties were on, and then came in the eighties, where women started adopting black blazer for women; much on the same lines as that of corporate men. With that we saw how the black blazer for women, was now styled with turtle neck sweaters, knee length skirts, and tailoring quite razor sharp and nice. It brought down the bridge between masculine and feminine dressing altogether and a new level was thus born.
The 90s Saw a Different Taste
With the arrival of the 90s, the BRITPOP scene was choc-a-bloc with the black blazers and the converses paired with them, along with a skinny tie for fashion sake. What paired well back then with the blazer was a classic white shirt or a band tee. The rock 'n' roll blazer was thus born in the rocking 90s, and we saw Kate Moss bring a sexier edge to it, which is now worn as a staple french style; sleeves rolled up and the hair messy.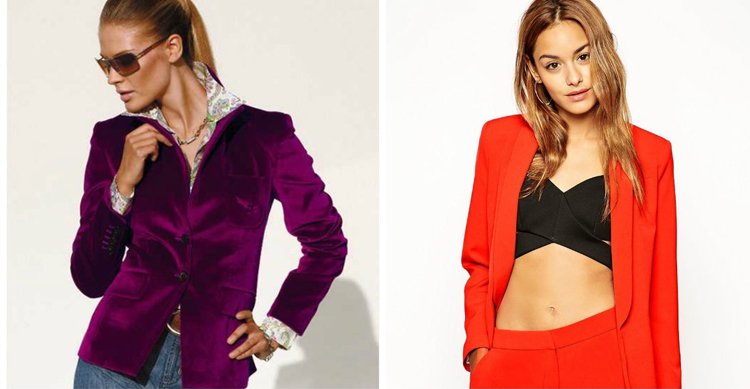 We can safely say blazers for women are back as a new and incredibly stylish solution to one and all. Women's blazers are quite the same as men's, however, they represent a piece of outwear as a fitted jacket. It could have one or two sides to it, and patch pockets too, sans the need of fasteners. Some colored and even black blazer for women have stylish front metal buttons for embellishment, which are incredibly haute to wear and look at.
Trending styles of 2018
Important points to be noted about the classic blazer are:
It would be a double breasted collar
It would have a tapered cut
The ladies model of the stylish blazer would not have bright colors
Classic colors would be of noble shades and tones
The classic blazer is best worn to work, office events, and business meets etc
The classic blazer in all its style is more fun to waear than a strict overcoat or a jacket
The classic stylish blazer is what makes this one a popular number for 2018
Blazers Without Sleeves
Sleeveless stylish blazers have become trends for this year, and some notable points about them are:
They almost look like waistcoats but have sides to them
They look and feel incredibly stylish
Such stylish blazers for women are best worn for office with bows, for parties, and informal occasions too.
They are best worn with light-hued tops, tees, shirts, blouses, and cotton tops too.
The Summer Blazer
With summer approaching soon, here are some notable points on summer women's casual blazers.
They are sewn and made from fabrics that are lightweight and wont be an impediment when you wear them in the heat.
The fabric chosen for the stylish casual blazers are mostly of light colors and bright ones.
Mint, turquoise, lemon, etc., are the notable fashion trends for summer blazers to choose from.
 Some casual blazers have varied prints and patterns on them, and with one of the most popular ones being the floral print.
Such blazers are best worn with tees and shirts, light chiffon tops and light trousers, dress pants, and skirts too.
Trending Fabrics And Materials For Women's Casual Blazers And Formal Ones
1. Play With Tweed
It is a very classic british version of any sports jacket to say, and tweed is resplendant of all things british. When the climes are cool, tweed is best worn as an outwear, and hence it makes it to the top of the list when we speak of blazer trends of 2018 for women. Such blazers can be combined with light fabrics and materials; cotton would be the best to wear tweed blazers with. Complete the look with minimal but lightweight accessories.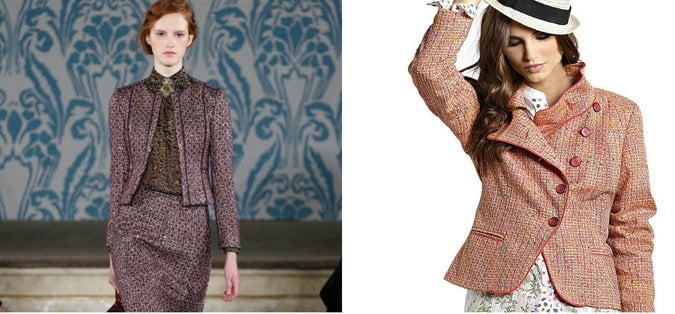 2. Try The Knitted Fabrics
If you prefer a more casual look, this 2018 would see you dressed up in knitted blazers. They are a form of sporty styles and worn as outerwear, and are perfect for those who want a free and a light fashion statement to flaunt.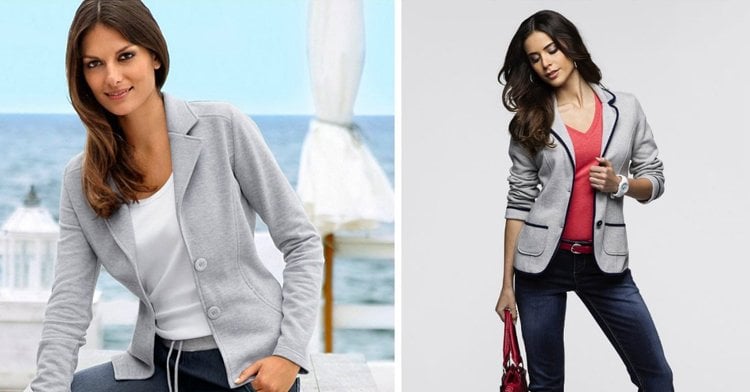 3. The Rise Of Denim Blazers
You can also call them ordinary classy denim jackets, but the V shaped cut and the double breasted lapel takes it to another level, and hence the rise of the denim blazers happen. You can wear these women's casual blazers with all sorts of tees, tops, trousers, dress pants, and even with fashionable skirts as well. Just remember, you should go tone on tone when you wear denim, or match one tone to the next to make a fashion statement.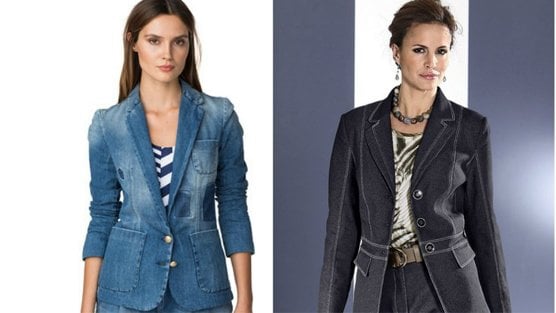 How To Choose The Right Female Blazers?
You can combine blazer and jeans womens fashion with any bottom, leaving out sports pants. There are no restrictions as such when it comes to what footwear to wear it with. You can wear shoes, heels, stylish oxfords and sneakers or sandals too.
The latest blazer style trends 2018 show us that black and white are most preferred by women when they want to wear blazers to work. They look stylish with straight cut skirts, or with white blouses and shirts. You can also wear pencil skirts and a dark shirt when wearing a fully white blazer to work.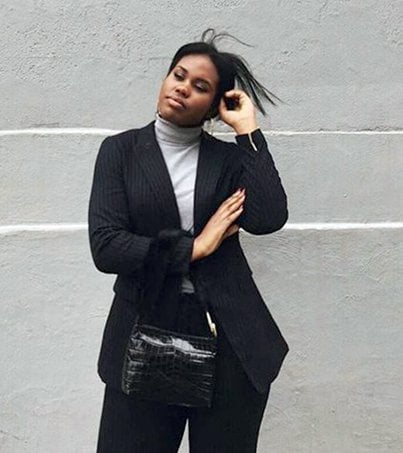 The casual outing needs a casual look, and you can choose from the latest blazer style trends 2018 which we spoke about, styles that best suit your mood and need of the hour. You can combine them with denim bottoms, dress pants, hot pants, skorts and shorts, with tees and tops tucked in, or a free cut tee worn. And the best part is, casual styles can be worn in any color and pattern as well.
How to maintain your blazer?
[sc:mediad]
While we told you a lot about the latest blazer style trends 2018, let's end the topic by giving you tips on how to maintain your blazers.
Read the garment care tags on your blazer and the labels before you send them to the laundry or apply any stain removal product on them. Do a test patch first on an area of the blazer which is unnoticeable.
If you are washing blazers, use cold water and use the delicate or the normal wash cycle for them. This helps preserve the blazer for a longer period of time and to keep them in prime shape and color too, even after many wears and repeated washing.
Always use proper color care when you want to preserve the colors. There are specially designed fabric conditioners available for blazers in the market, and they help preserve the texture and the fabric at large; use them.
Tumble dry is not advisable, but if you do have to use the concept, it would be best to use very low heat and the shortest possible cycle for the same. This helps avoid shrinkage. It would be best to remove the blazer from the dryer when it is slightly damp. This helps bring down wrinkling.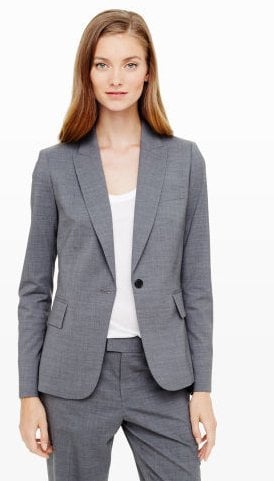 Here Is How To Dry Clean Blazers At Home!
Woollen and knitted blazers have DRY CLEAN ONLY tags on them for good reason. Washing them at the professional laundry shop can prove to be a very costly affair. So here is a tip on how to dry clean your blazers at home without having to rip out your bank account at the end of the day. Stay away from water or machines for now, because they can permanently destroy the stylish blazers.
Invest in home dry clean kits which are available in the market. Follow the instructions on the kit to every work, and use the stain remover first to get it cleaned. If the fabric permits and the kit says so as well, you can seal the blazer in dry cleaning bags, and then run it inside the tumbler at the lowest possible heat. Then hang it to dry afterwards.
With the above tips, we hope you can take good care of your blazers. Do write in and let us know how you liked this post on the latest blazer style trends 2018. And also tell us if you agree with the style statements mentioned-how to wear and with what you should wear your blazers!