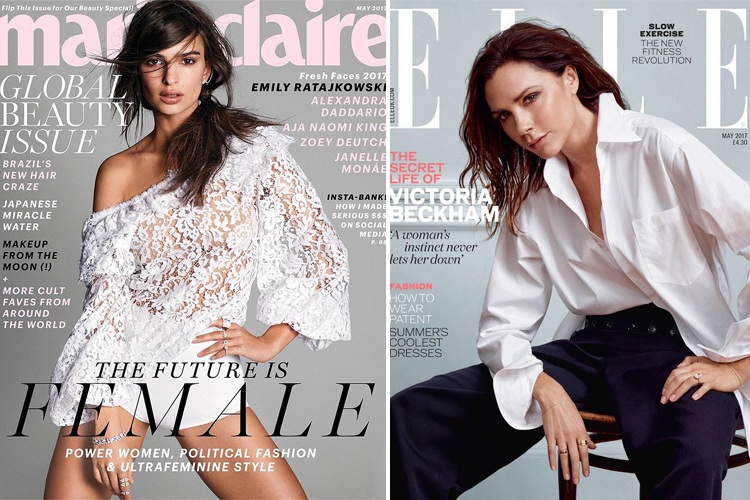 The magazine's covers of May 2017 have begun rolling out and we couldn't resist but bring to you the best of the unveiled covers so far. Sit back and skim through our collection for fun, fashion, and entertainment.
Kendall Jenner for Glamour Paris
We have mostly seen Kendall Jenner in rocking, sensuous outfits but this time with Glamour, Paris for the cover image, Kendall Jenner sported a classy upstyle. White shirt and beige pants, red lips and soft straight hair magnified her style and beauty wonderfully.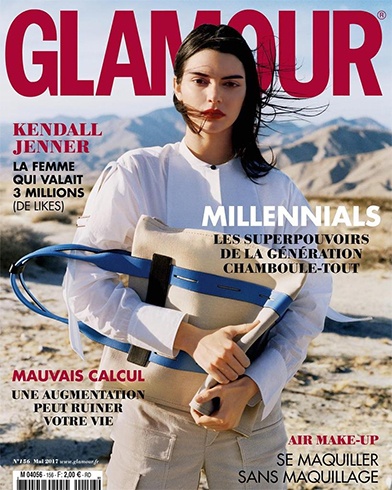 Jourdan Dunn for T Magazine Singapore
Like a well-carved sculpture, Jourdan Dunn featured as the cover star for T Magazine, Singapore. A black top, fringed gold toned necklace and greasy hair made her look irresistible. The bronzed makeup, the glossy lips rounded her beauty game flawlessly.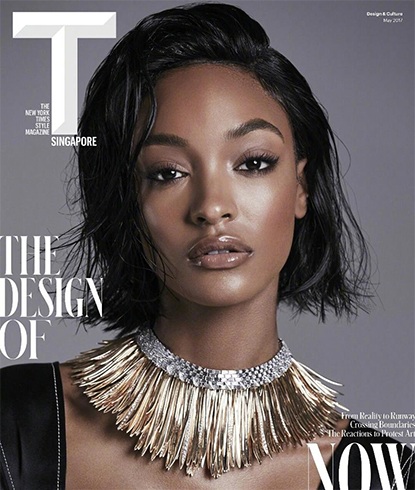 Bella Hadid for Elle US
Elle, US chose the supermodel, Bella Hadid as their cover girl for May 2017 edition. In an embellished, plunging neckline outfit, with a sleek hairdo and deep red smoking hot lips, she looked impressive like always.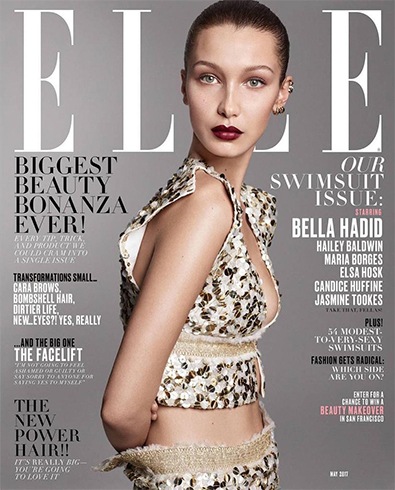 Emily Ratajkowski for Marie Claire US
Marie Claire, US decided to feature 5 extraordinary women, under the title fresh faces, who spoke their mind and portrayed strongly their feminism. Amongst the 5 fresh faces, we were smitten by Emily Ratajkowski and her style.
For the cover image, the diva picked a white lace sheer top worn over hipster briefs in white. Sparkling diamond jewelry, messy ponytail, and chiseled jawline makeup rounded her style glamorously.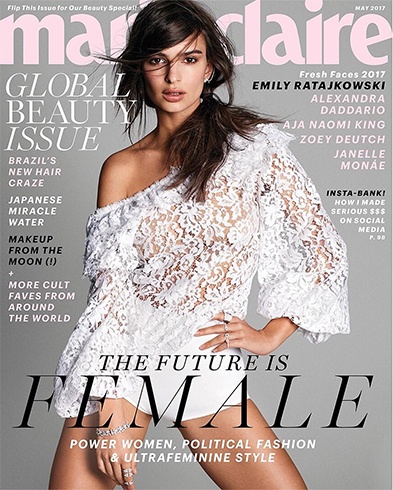 Julia Roberts for Marie Claire France
Julia Roberts featured as the cover girl for Marie Claire, France for their May 2017 edition. For the cover image, the actress picked a pleasant colored pinstriped boxed dress that looked fun and fashionable. With her brunette hair brushed messy, smokey eyes and coral lips, she looked flawless.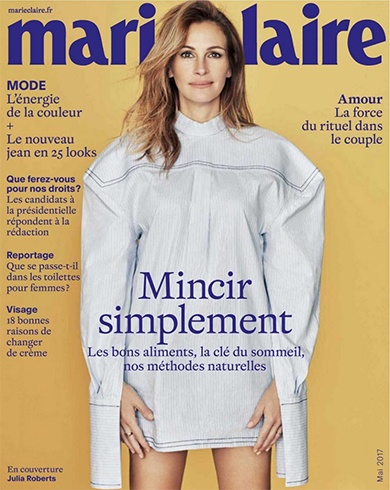 The 49-year-old actress won our hearts with her fancy cover shoot. Take a look-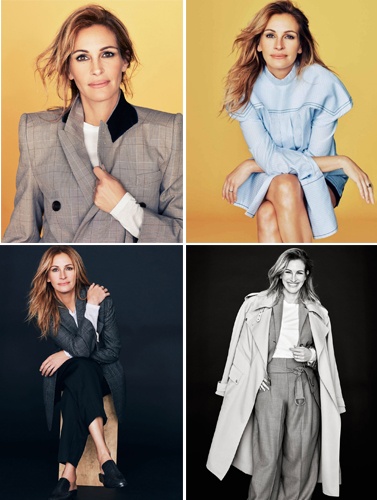 Victoria Beckham for Elle UK
The fashion designer, Victoria Beckham was the cover star of Elle UK for May 2017 edition. Kerry Hallihan, the photographer captured the simplicity and beauty effortlessly on the cover shoot. For the cover image, the brunette picked a crisp white shirt from her recent Target collaboration and clubbed it with beach wet hair and chiseled makeup look.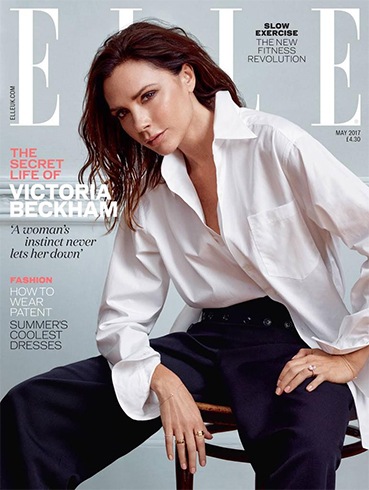 Here is a collage of her cover shoot, take a look-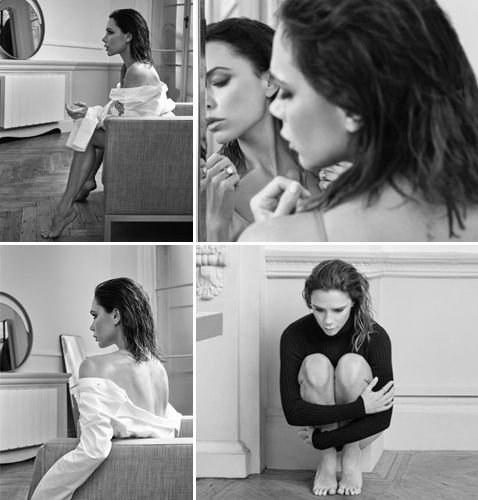 [sc:mediad]
Jessica Alba for Elle Australia
Mike Rosenthal. the photographer captured on his lens, the beauty of Jessica Alba for Elle Australia May 2017.
She went bright and summery in a one-sleeved yellow number from Gucci. Jennifer Yepez, the hairstylist gave her hair a bouncy wave and messy braid style. Dan Martin, the makeup artist kept her makeup simple, clear and glowing.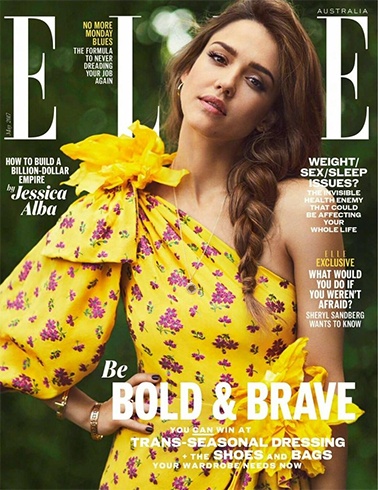 Here is a gentle peek into her cover story styles-
L -In an all white Burberry lace style, she looked sensuous.
C – Interesting, smart and fun was the diva in a Prada turtleneck printed top and briefs.
R – Classy and gorgeous was the actress in a Valentino printed gown.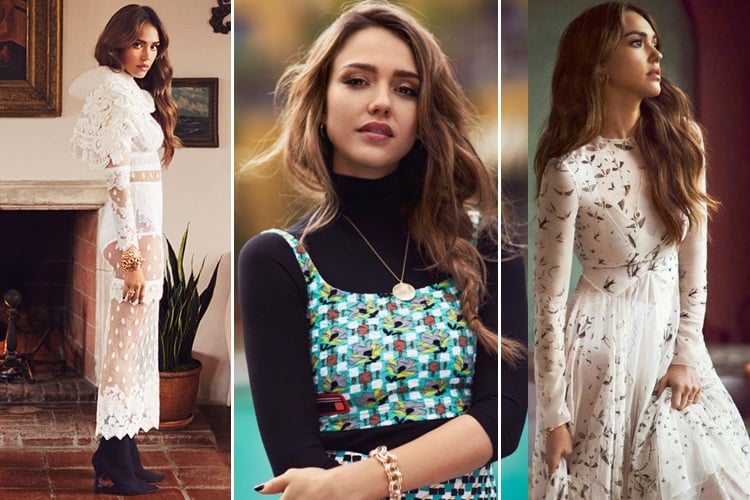 Sienna Miller for Allure
The allure for their May 2017 chose Sienna Miller as their cover girl and the diva magnified the beauty element magnanimously.
For the cover image, the diva chose a jersey dress from Givenchy by Riccardo Tisci. With dynamite red lips and wet hair look, she looked too hot to handle.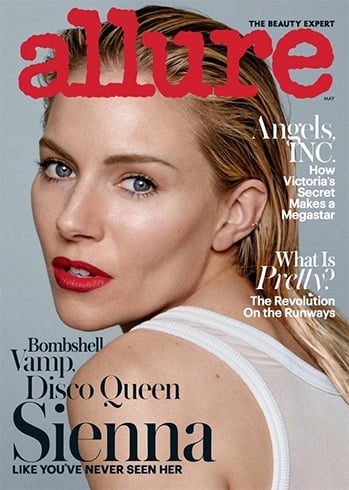 Scroll down to take a look at her cover story images and styles-
L – In a chiffon and feather dress by Prada and with red hot lips, she was sensational
R – In black and white polyester dress by Virgil Abloh, she looked vintage and classic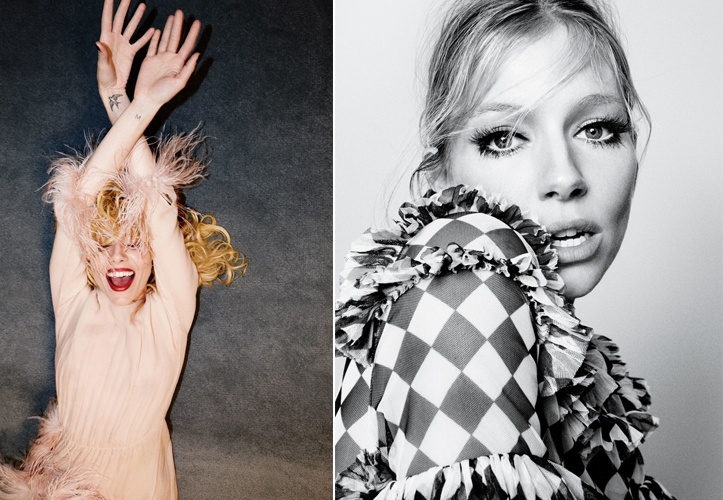 The following looks spoke strong about the beauty aspect-
L – In an organdy and tulle dress by Gucci, and with glittery eyeshadows, she looked vibrant
R – with feathered lashes, she stunned us with her versatility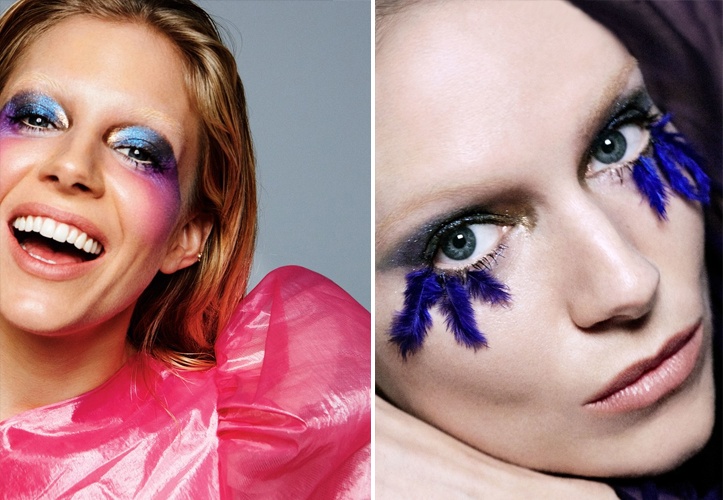 Hope you loved the magazine covers pool!
Images Source: instagram