As per tradition, I am back with March 2014 fashion magazine covers, which are now available at the newsstands. After celebrating the month of love, the fashion magazines have settled down covering spring fashion runways and offering style updates along-with some useful tips on sex, style and health.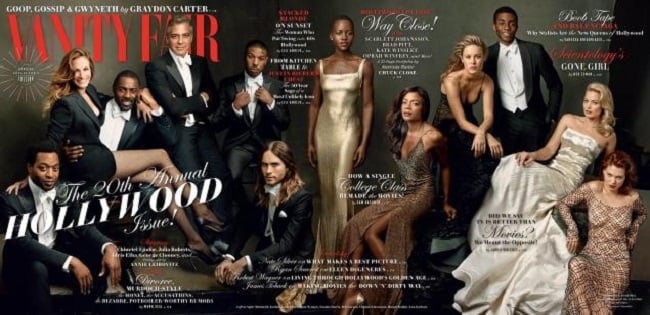 This month, the highlight is on Rihanna, who has taken the center stage by becoming the Vogue cover girl for the month of March. While Vogue is all set to celebrate its second biggest issue next to its September edition, Miley Cyrus dominates the newsstands this year by gracing the cover pages of Vogue Germany and W. While she does a Madonna photo shoot for the former one, she has dressed down completely for W in a raunchy photo shoot. There is also a treat for the movie freaks, as Vanity Fair has come up with an exclusive cover page. As some Hollywood giants like  Chiwetel Ejiofor, Julia Roberts, Idris Elba and George Clooney have modeled for the magazine. Other cover girls of this month include Emma Watson who has now graduated from the Teen Vogue, Victoria Beckham, Gisele Bundchen, Kristen Stewart, Jennifer Lopez, Kristen Stewart and an exclusive photo shoot of Rosie Huntingtin Whitley by none other than Karl Lagerfeld for Harper's Bazaar. Do have a look at the glossy fashion magazine cover pages for March 2014! Rihanna on American Vogue cover page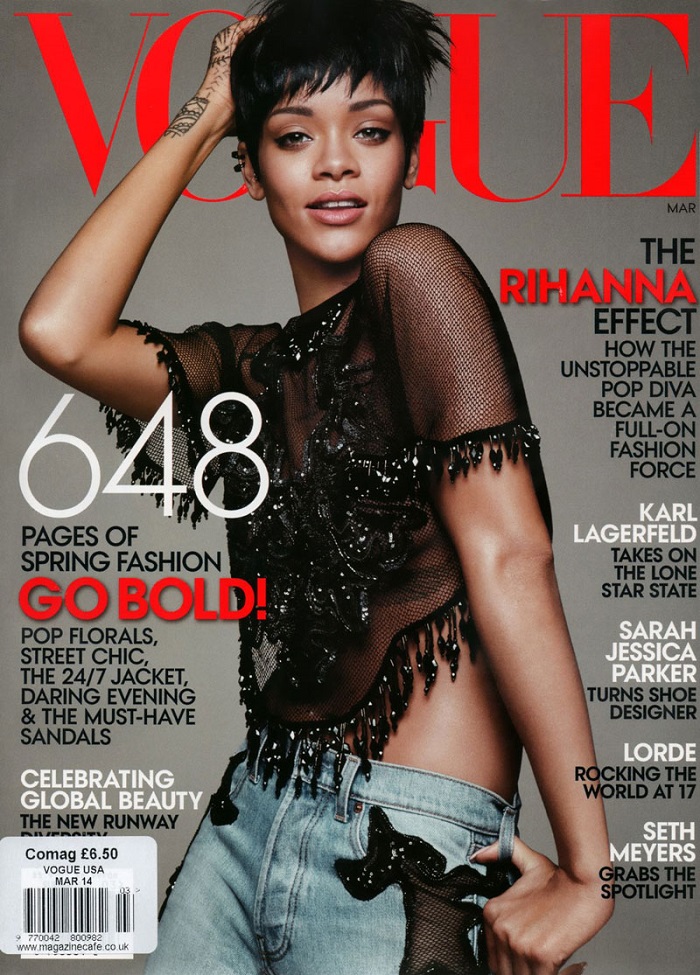 When Rihanna the pop goddess is the cover girl then Vogue has certainly turned out to be the fashion bible of this month. Much before the magazine could send out their March teasers, Rihanna had already posted some of her Vogue pix on Instagram, which immediately became viral. The pictures were posted on Thursday from Rihanna fan site, Rihannadaily.com stating 'very soon', which left everyone wondering is she going to grace the Vogue for this third time in March?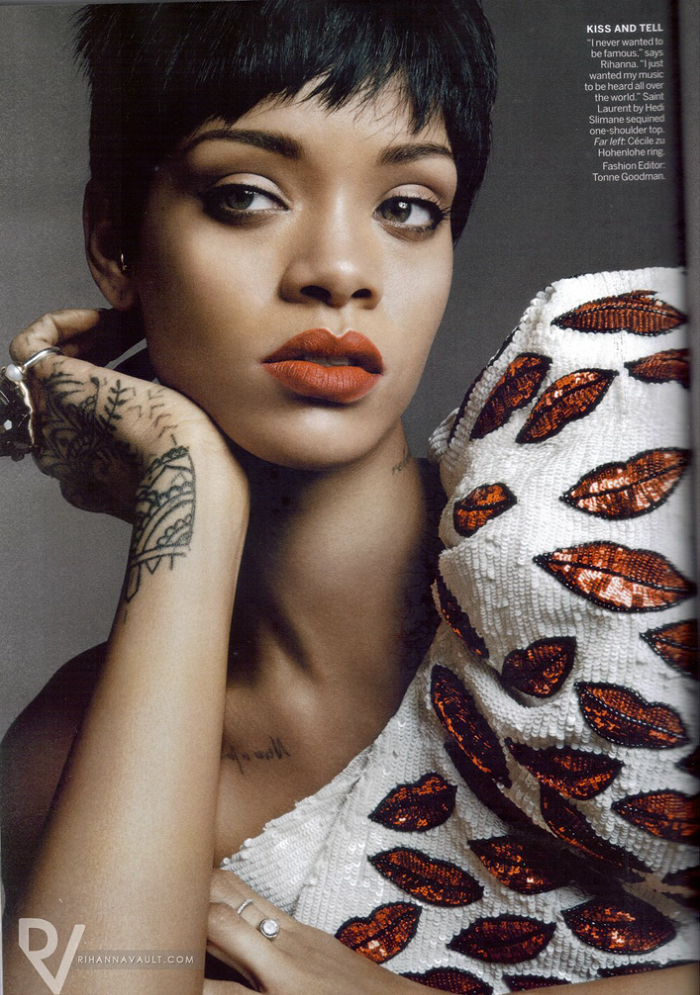 RiRi offers a rouged look with a pixie hair cut, a sheer embellished black top teamed up with denim pants and her cool hip hop look with a cap, flannel shirt and a knee-high cutout skirt with huge belt. Her other images include the new face of Balmain wearing lip-printed dress, a grunge outfit and super-chic silver halter stunner.
"With her power pipes and full-on attitude, Rihanna has become fashion's most exciting new muse"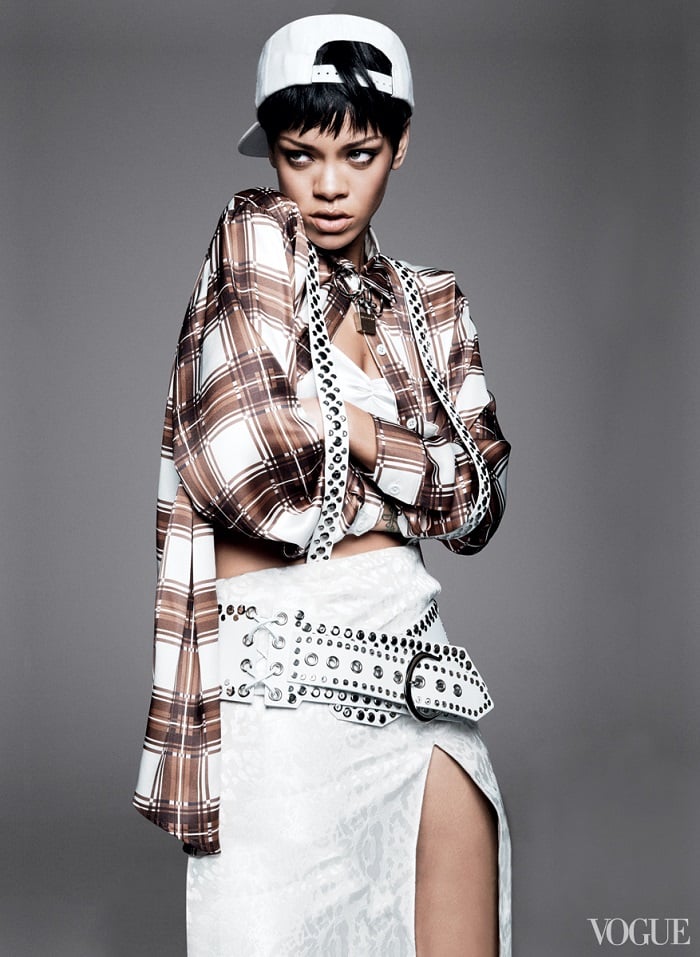 This is what we have gathered when Vogue editor Plum Sykes was waiting to interview RiRi. The story goes as this – on a wintry December afternoon, the Alexander Wang store usually remains closed. While the editor along-with her team was waiting for the pop diva, a bodyguard entered clad in a droopy black jersey and starts scrutinizing each and everything of the place. He even carries a heavy backpack. When the sales girl kindly offers, "can I take your bag?" The guard responds, "No, thank you. I keep this. I have in it whatever She needs."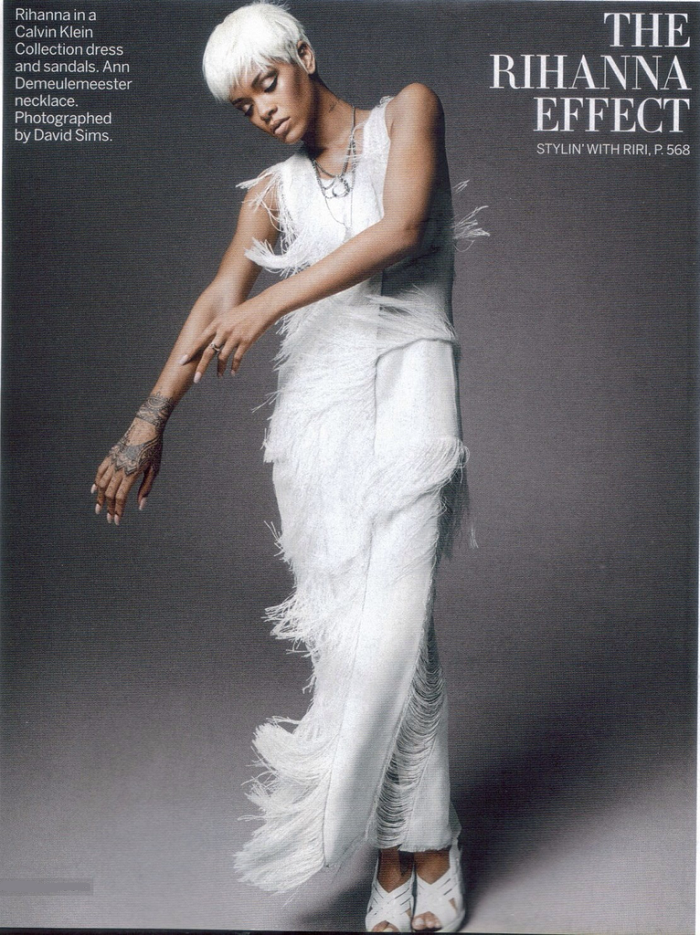 She? Well, the guard meant to say Rihanna. Such is the Rihanna effect, everyone who works with the mega star refers to her as 'She', just as we refer 'He' to God. She is certainly the biggest thing in pop music at present. While Michael Jackson took 23 years to reach that height along-with his Billboard's Hot 100, RiRi had to take only 7 years to complete her 13 singles. So far she has sold 50 million albums and 180 million singles and not to mention she has 6 Grammy awards to her credit. It's so amazing to see a Barbadian girl named Robyn Rihanna Fenty, who never took singing lessons, is now ruling the music industry.
Miley Cyrus does Madonna for Vogue Germany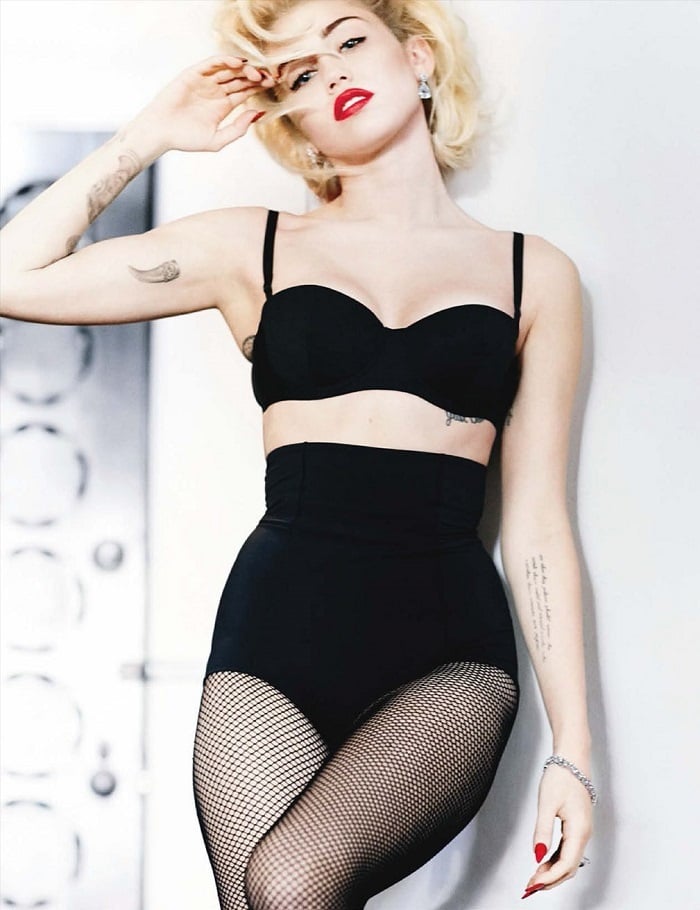 The 21 year old controversial singer Miley Cyrus poses nude for a raunchy spread entitled 'Blonde Angel', where she bears an uncanny resemblance to Madonna in her 20s. She gives some racy poses in topless for Mario Testino in the March edition of Vogue Germany. She is always in the news for wrong reasons!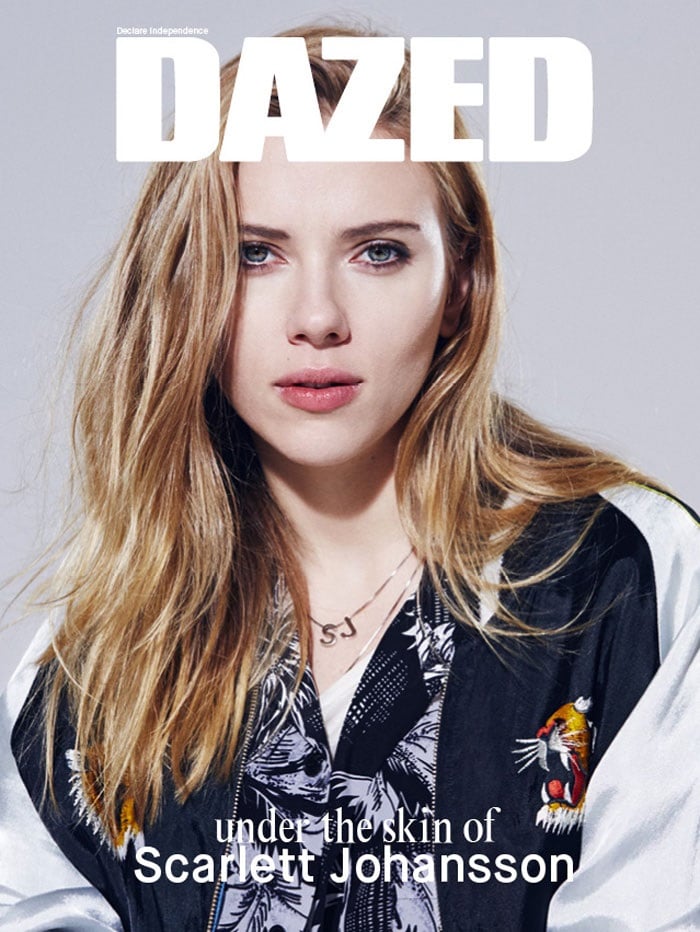 Scarlett Johansson looked confused offering a stoned expression while being photographed by Benjamin Alexander Husbey for Dazed magazine. Vanity Fair has come up with an exclusive Hollywood issue covering some of the biggest names in the Hollywood with an ample diversity in the history of cover page photo shoot so far.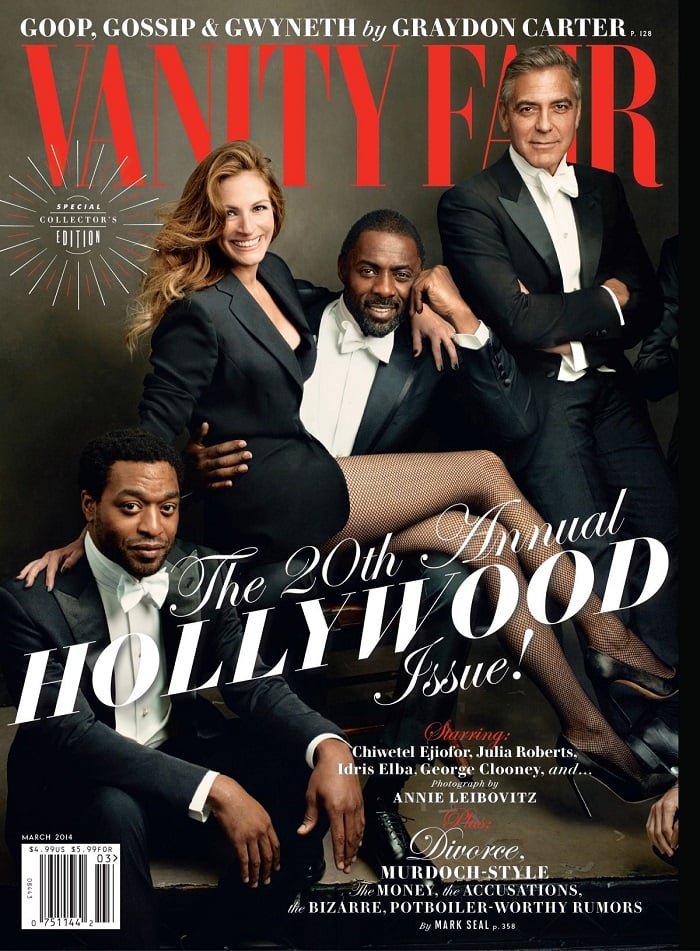 While Julia Roberts along with George Clooney, Chiwetel Ejiofor and Idris Elba dominate the cover page, here is the complete picture – (From left): Chiwetel Ejiofor, Julia Roberts, Idris Elba, George Clooney, Michael B. Jordan, Jared Leto, Lupita Nyong'o, Naomie Harris, Brie Larson, Chadwick Boseman, Margot Robbie and Léa Seydoux.