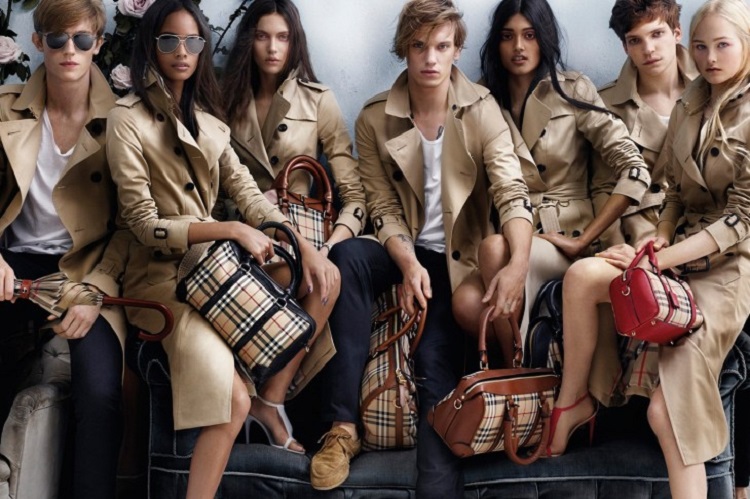 Neelam Johal becomes the first Indian to model for Burberry!
Not every aspiring model is that lucky to be featured on world's leading fashion magazines including Vogue, Elle, Teenvogue etc. When Priyanka became the first Indian to model for Guess, it didn't surprise me as she is already a popular face in the circuit. But when an 18-year old British-born of Indian origin bags becomes the face of Burberry, it's indeed a huge thing and I am so proud to know this.
This is indeed a dream come true job for which million girls would die for. While career highs like this are a big deal for every aspiring model, Neelam at this point of time is both excited and composed. The teenage girl is the first Indian model ever to be cast in a Burberry campaign, rubbing shoulders with super models like Kate Moss and Cara Delevingne, the girl has already comprehended the significance of her job.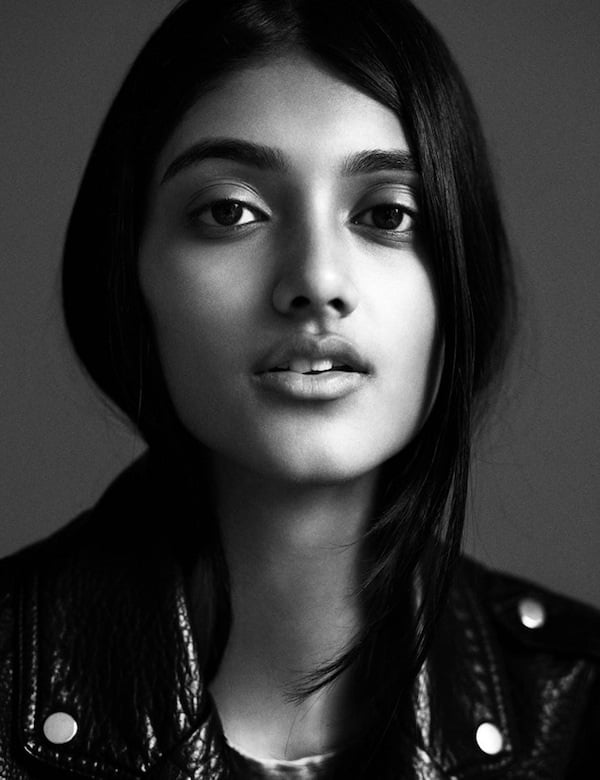 "Fashion reaches all different ethnicity, and the market is so wide now that customers truly aren't going to be just one skin tone," she says. She further adds on, "Before doing the show, it didn't really cross my mind, but afterwards I went on Style.com and was looking through the pictures, and I realized that I was the only Indian model. Then came the tweets, the messages, and the 'We're so proud of you!'s. That's when it really dawned on me."
The 18-year-old from Coventry, England debuted at none other than London Fashion Week this past September, and not to mention for Burberry. The rap music-loving Coventry native joined other fresh talents including Jean Campbell and Mathilda Lowther, who all made their debut for the revered British luxury brand in the campaign shot by veteran photographer Mario Testino.
Those Burberry's signature trench-coat donned by these tartan-clad kids featured on billboards and in the pages of fashion magazines soon followed, as Neelam along-with other debutantes earned a coveted spot in British brand's spring campaign, lensed by the legendary Mario Testino.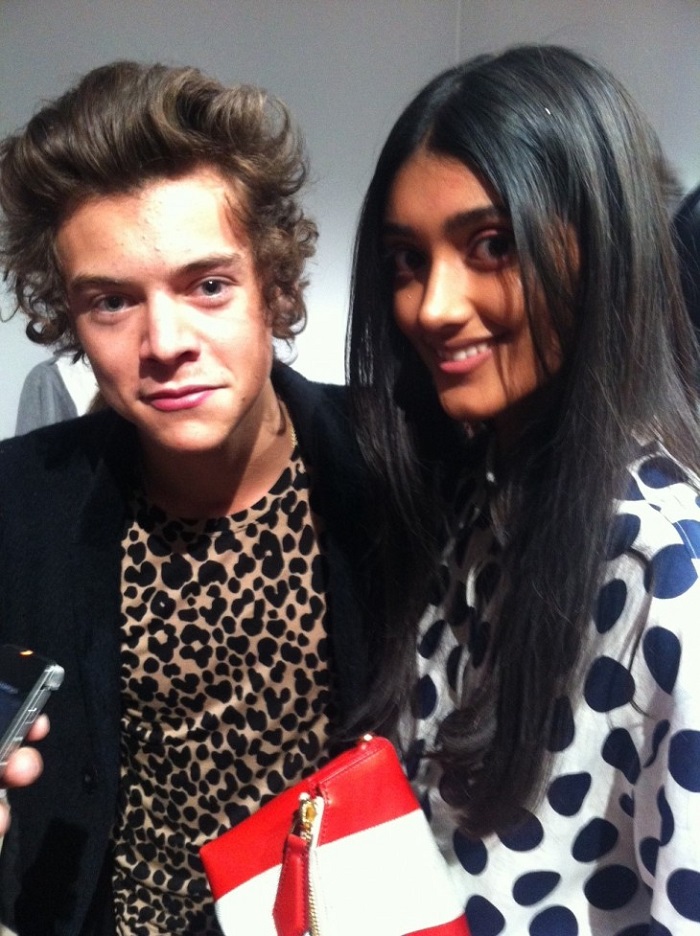 Apart from this luxury brand's ad campaign, the girl who is now in every fashion journal has also an editorial about talent spotting in Vogue Italia along-with other influential fashion publications, who've thrown their weight on her name.
For me, Neelam is all set to get into the shoes of trailblazers Lakshmi Menon and Ujjwala Raut as the next Indian face to achieve international modeling stardom.
In an exclusive interview with Vogue, the 18 year old talent admits that she would probably be pursuing a career in psychology, had if she not found her way to the catwalk. But for now her complete focus is on walking the ramp for Chanel or Victoria's Secret.
She may be an amateur in the world of fashion, but Neelam does know the significance of her role. As per Neelam,
"I'm really happy that I'm working for a company that embraces diversity, especially because Burberry's a British brand and they realize that being British doesn't just mean being white."
She might be Indian by origin but she is British at heart and she has whole heartedly extended her love for this country by getting involving in other areas like the kitchen, where she specializes in whipping up classic English dishes like chicken and meat pie and roast dinners. Oh girl, you're now completely following the footsteps of Lakshmi Menon, who had run a popular cooking show on American TV.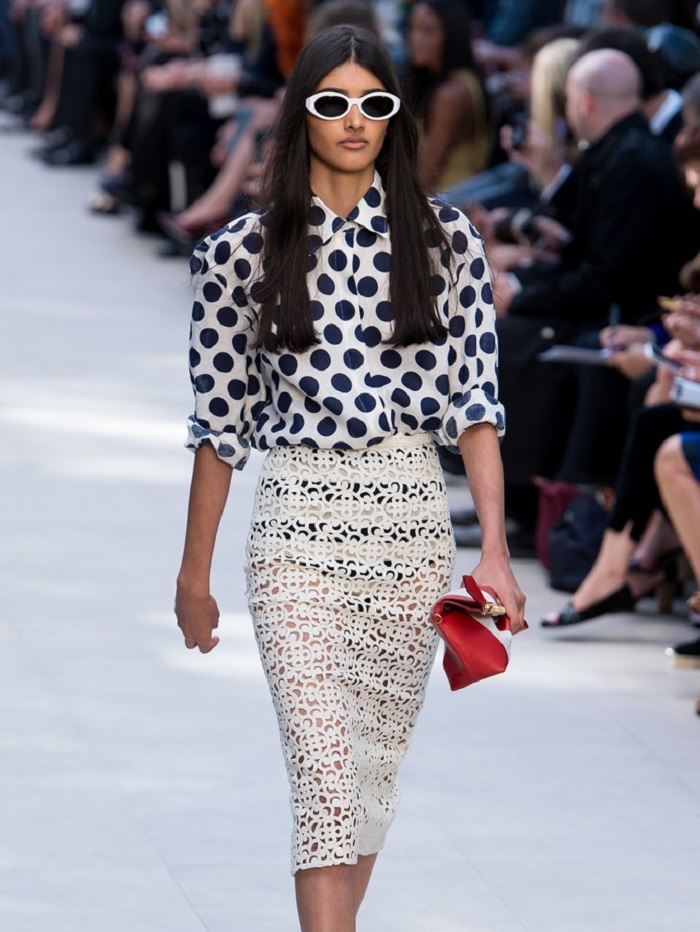 As Burberry's first ever Indian campaign star, Neelam Johal is paving the way for more ethnic diversity in fashion, she shares her dream come true with Vogue UK.
Here is an excerpt of her interview,
"It makes me feel great knowing that I've opened doors for other girls like me. It felt – and still feels – amazing. From about the age of 14 to 16, I had my heart set on becoming a fashion journalist," she said. "I ordered so many books to try and educate myself on the industry; I still have the books now. Fashion is a major aspect of my life, not just because of my job, but because I have a genuine interest in it."
Although she loved working with Burberry, the girl still has long way to go as she is aspiring to model for Chanel, Givenchy, Hermès, Balenciaga and Kenzo.
On Bollywood the girl said that she has already started receiving offers from Bollywood, which she is open to, but maybe in a few years' time. Her focus is now purely on modeling as it's just the beginning.
The girl also shared her experience with Vogue about getting her first break,
"I'll never forget the moment when my agency told me I got the campaign," she recalled. "They called me in after a casting and told me I had a go-see at the agency, but really I didn't and my booker was just waiting for confirmation that I'd got the campaign so that she could tell me to my face! When she broke the news to me, I started crying and my whole agency was crying with me and clapping. It just felt too good to be true, it still does."
Neelam's role model is Naomi Campbell, who is her all-time model hero. "In my opinion, she has paved the way for models and shown us that you can make a career out of this and branch into different avenues," she said. "I also admire her because she has broken down many barriers within modeling, and had an incredible career."
After having started her career with luxury brand's bespoke trench coat, let's see what more the destiny has in store for this shinning girl.
Fashionlady wishes her luck for success in her career, whilst making India proud of her accomplishments!