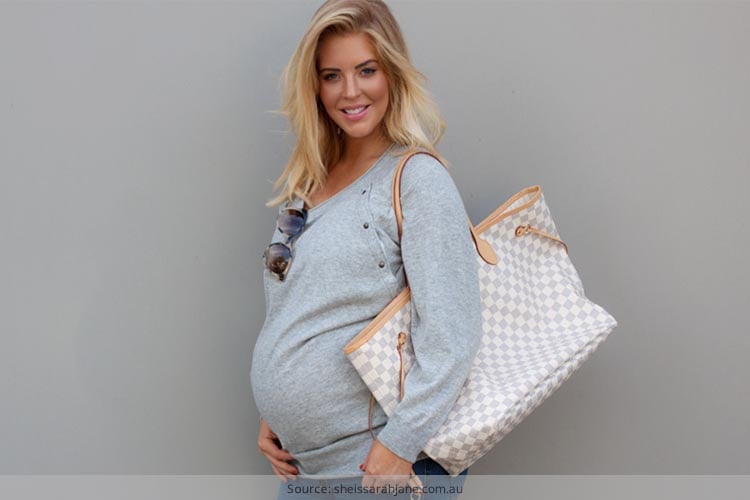 Congratulations on your little one, and on bringing the bundle of joy into this lovely world. We are so happy for you and the family, but would like to tell you not to give up on being the fashionista you always were. Here are a couple of post pregnancy fashion tips that we would like to share, so read them well and apply them too.
[Also Read: Summer Pregnancy Outfit Ideas]
Post Pregnancy Style – Think About Repurposing What You Have
Just because the baby has come and now that your body is slowly coming back to normal, do not donate all those maternity clothes away. Your maternity clothes and especially those that have an elastic below the waist can be your fashion statement. You could still wear those long flowy skirts and harem pants with chic tops and kurtis, or tunic tops too. One of the best post pregnancy fashion tips we could give here would be to wear crop tops in various colors, hues, patterns and prints to make a snazzy statement with pregnancy bottoms.
Invest In Stretchy Bottoms
From palazzos to yoga pants, any of the bottoms with stretchy waistbands can make a fashion statement for you. You can once again pair them with cotton tops, kurtis, tunics, ponchos and more, and make post pregnancy fashion statements come through. For post partum fashion, you can think of yoga pants and linen or lycra stretches for the bottoms to wear. Leggings too to wear with kurtas and salwars are a good option, or simply wear them with short dresses too.
[Also Read: Dresses To Hide Tummy ]
Easy On The Bras
Let's admit it, your breasts have been under a lot of pressure past nine months. This is why we say be easy on the girls now and find bras that have comfy cups to house the girls in. Your breasts are going to need some space, especially now that they have grown out of proportion, are aching most of the time and they lactate too. What you need is a bra that helps with early week baby syndrome- a good quality sleep bra to wear underneath.
Sexy Inside Out
If you don't feel sexy inside out, chances are you wouldn't feel sexy ever. So the moment you feel your breasts are behaving good and have settled, which is a couple of weeks post delivery, you need to shift to wearing nursing bras beneath your tops. Pick bras that help line the bust and not raise it up. Nursing bras can be a frumpy lot to buy and wear, hence don't buy demi cups.
[sc:mediad]
Functional Clothing
Now that you would be nursing and caring for the little one a lot, you need clothing that is functional, more than just aesthetically pleasing. Snap tees and nursing tops is what you should look for and buy. They are simple to wear and affordable too. Many brands out there are churning out chic post pregnancy fashion clothing and post pregnancy style ensembles too. Hence, don't be too harsh on yourself and wear post pregnancy clothes which fit the bill of nursing and functionality at the same time. Pair the tops with cute summer cardigans, stoles or scarves and look trendy while nursing.
Dresses And More Of Them
The best part about post pregnancy dresses is that they make you feel womanly and feminine, and yet provide a sense of fashion that you always wanted. In the last trimester when you were heading into labor and expecting the little one, you stocked them all into the wardrobe. But now it is time for you to treat yourself to fashion ways so chic and nice. For example, nursing dresses, with flowy stoles and cardigans, nursing tops and tanks with sheer frocks, worn with a neckpiece at a party!
Whatever happens, just don't give up on being the chic fashionista you are. You now can make waves as a yummy mummy in fashion, and all you have to do is to be trendy and imaginative with your clothing sense. We hope this informational post on post maternity clothes and fashion helps oomph up your wardrobe and style.