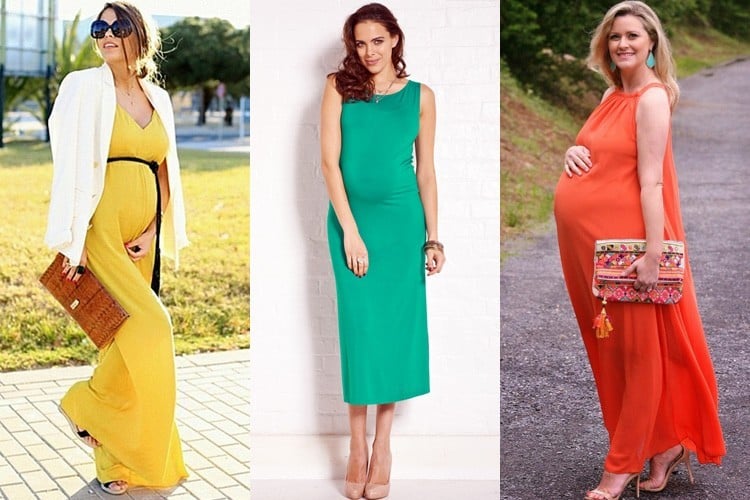 Well, most of you on the maternity way might be thinking about the bundle of joy who shall be soon coming into your world. But ever wondered about what kind of maternity clothes to go for, particularly summer pregnancy outfit ideas.
[Also Read: Kim Kardashian Pregnancy Fashion]
Lot many questions come to would-be moms, on the lines of maternity fashion and trendy maternity clothes. But pregnancy is never a challenge, just an opportunity to show off your pregnancy outfit style.
Maternity Fashion And Trendy Maternity Clothes
The way to overcome your fear, if any, on summer pregnancy clothes is browsing at pregnancy looks from celebrities such as Kim Kardashian, Mira Rajput, Genelia D'Souza who have redefined maternity clothes by leaps and bounds.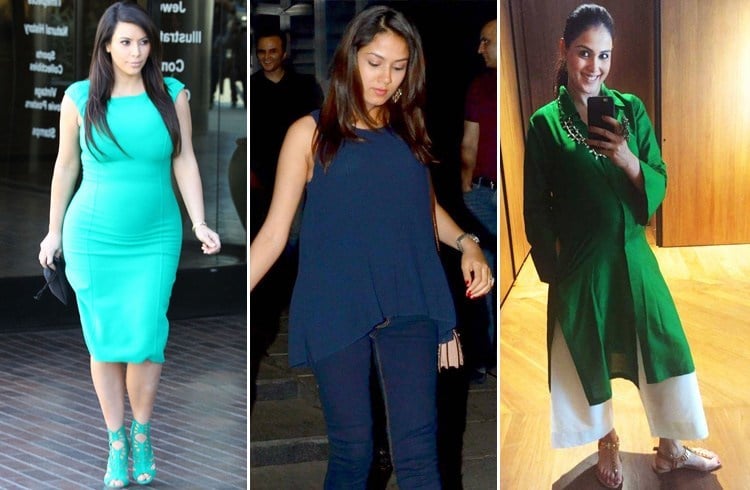 Anne Hathaway can't be behind either as she steps out in her maternity wear comprising of printed blouse and jean-blazer combo.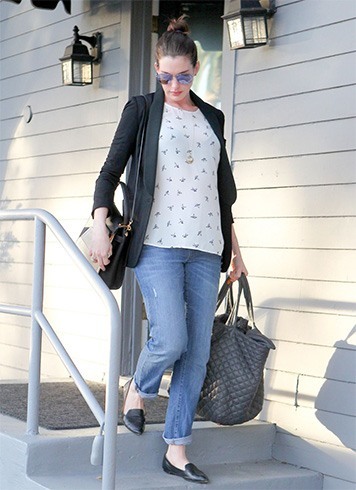 So chill as I take you through summer maternity dresses that would make you love every inch of it. Getting through those 9 months and beyond is now all the more beautiful as you wear lightweight summery fabrics that are versatile and breezy additions to your summer wardrobe. You just need to flaunt it and rock it, with a bit of care and precautions.
[Also Read: Maternity Fashion]
Trendy Stripes
This particular pattern is ideal for cotton and elastic maternity clothes. They can also be complemented with red high heel shoes to break the monotony. Growing belly doesn't mean the end of the road for looking attractive.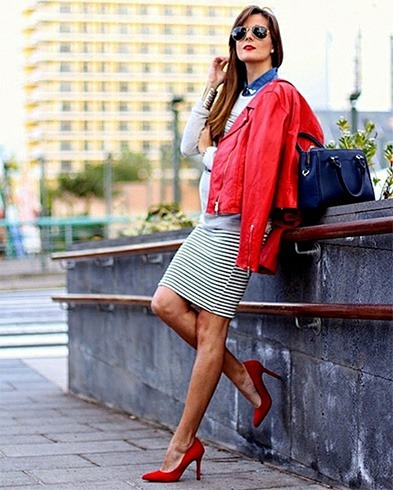 Want more comfort on your side? No harm in trying out sneakers with trendy striped pattern.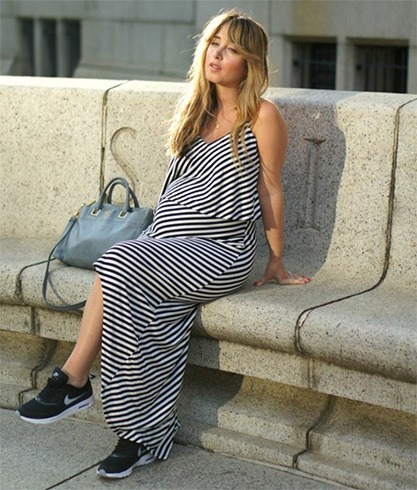 Maternity Tanks
In the trimester period, wearing a fabulous cut not only gives you a flattering fit, it is an essential part of summer pregnancy outfit ideas.
[Also Read: Kim Kardashian Pregnancy Fashion]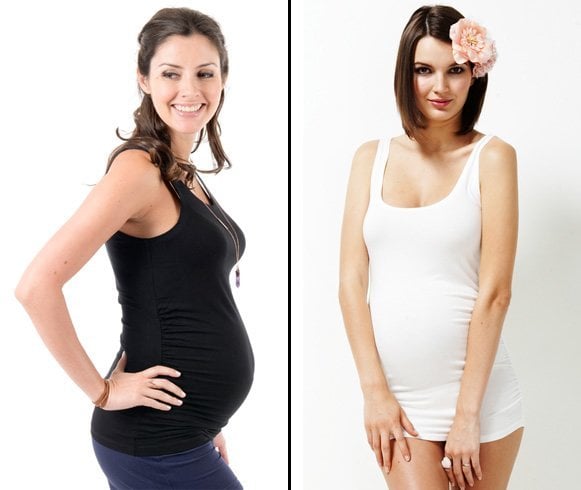 Palazzo Pants
This is one fashionable outfit which is extremely comfy for your pregnancy days, and cute for summers.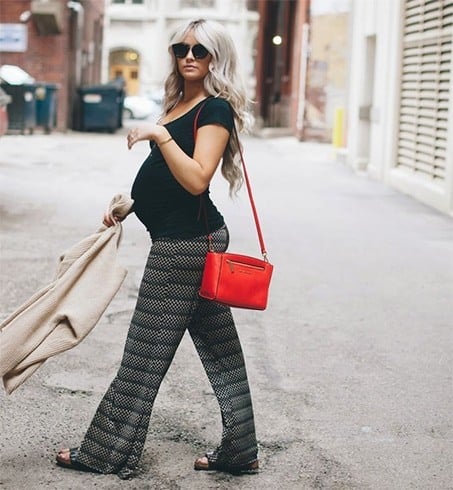 Shift Dress
It is a must-have in summer maternity dresses. That's because it is so quick and easy to wear. You just need to style it up with heels and a blazer, or with flat sandals during daytime.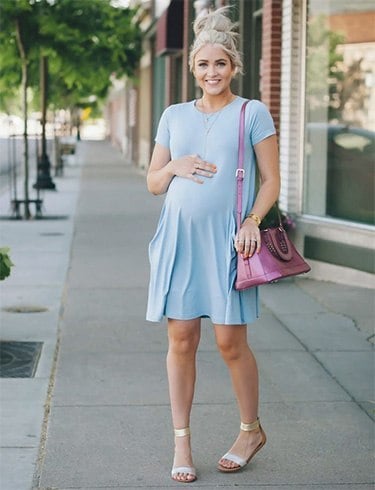 Pop of Colour
Whoever said shun the color palette when it comes to summer maternity dresses? When you wear Rose Quartz, you are rubbing shoulders with the elite class. So much so that people might give their right arm to befriend you.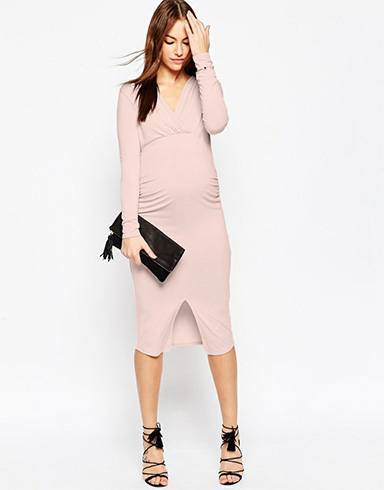 Black is not only the eternal colour in fashion runways, it can also double up as the LBD when it comes to cute maternity clothes.

Why rob your heart of freshness in your summer maternity dresses when there are umpteen colours and patterns to wear and explore?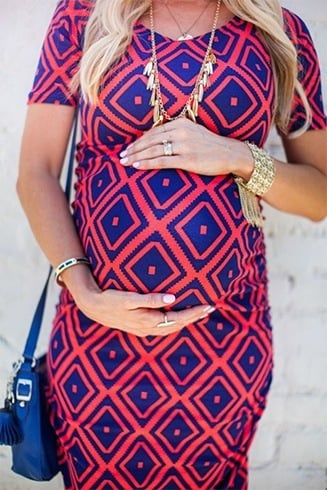 Orange looks trendy and fresh. It also makes as an ever fresh colour for trendy maternity clothes.
[Also Read: Pregnant Celebs Who Glamourized Pregnancy]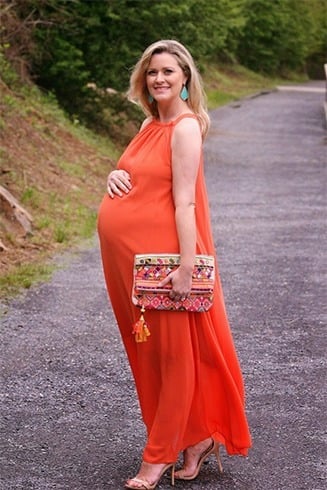 Fabrics
Cotton and elastic are ideal fabrics when it comes to maternity clothes for summer.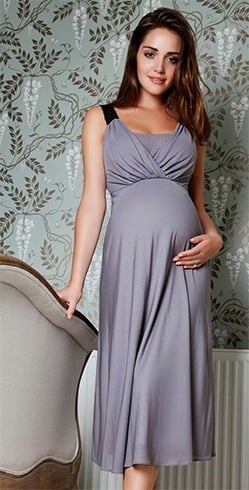 [sc:mediad]
Shoes, Heels And Leggings
Comfort comes first to expecting moms. Therefore, sports shoes should be the first preference for them. But there is no reason to shy away from sexy looking knee-length boots. Even if the duration of the pregnancy is long, that is no reason or excuse to stay away from looking good and confident.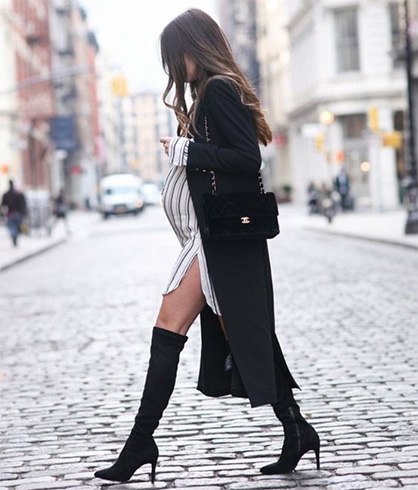 Hate bellies and flat shoes? Team up your trendy maternity clothes with heels once in a while. There shouldn't be any disconnect in wearing what's close to your heart in your pregnancy days.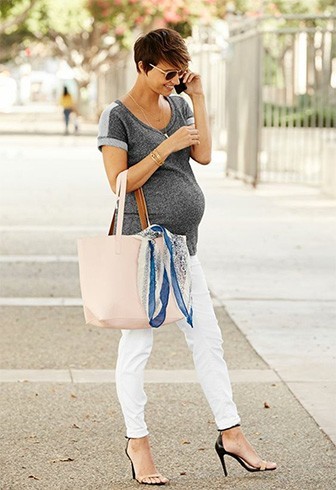 Pregnancy pants have a good substitute in leggings with high waistband.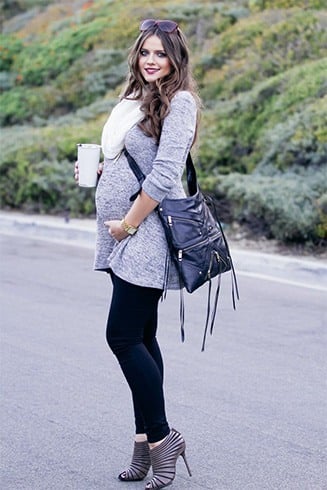 Hope ladies on the maternity way enjoyed reading summer pregnancy outfit ideas. Do give us a shout and tell us the maternity clothes for summer which are your favourite.
Images Source: pinterest.com, adesignideas.com, queenbee.com.au, shesaid.com