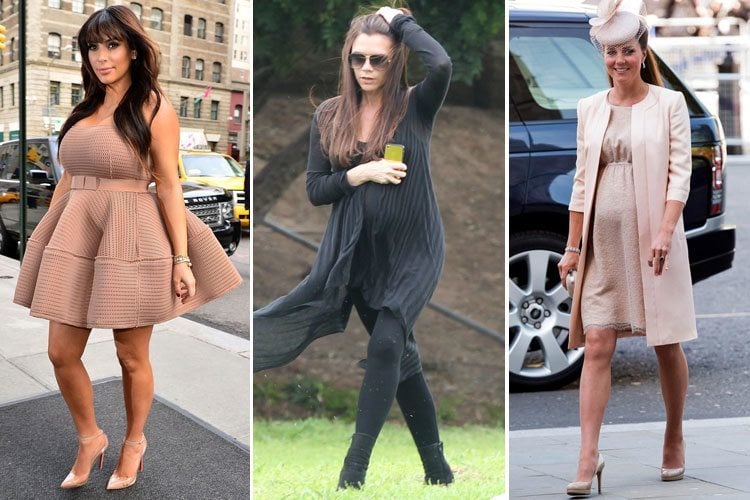 "Can't I just wear sweats" – is what Jennifer Lopez says in The Backup Plan while she is getting ready to accompany her husband for a black tie event. No sweetheart, you can't wear comfortable sweats to a black tie event. You will have to dress up to the nines and get those glamorous feels.
[Also Read: 10 Important Fashion Lessons We Need To Learn From Pregnant Celebrities]
We know the feels. We have had sisters, friends, cousins and neighbors go through them. We have had colleagues bawling their eye outs complaining about the enormous size of their body. We have always rubbed them off saying – "it's just hormones sweets, don't cry. Here, eat this chocolate, this will make you feel better!"
What can we do? What can anyone do? It's a phase most women go through, and the secret is – if you embrace it, you can own your pregnancy looks. Else, you'll just feel enormous!
Let's take a look at celebrities who glamourized their pregnancy!
1. Blake Lively
She was the Queen B in Gossip Girl and then she got married to Ryan Reynolds. The couple stole our hearts and we admired them every day. Blake got preggers surprisingly soon but totally owned her pregnancy look!
Here's how she looked
2. Natalie Portman
The girl who won our hearts in every movie. Black Swan, Thor, you name it and she has won accolades. Coming to her pregnancy wardrobe? She has nailed it!
3. Katherine Middleton
Yes. We know, we know. She's a princess, she has an entourage of stylists at her beck and call. But still guys, she does carry herself on her own right? She's a lovely woman and looked super beautiful when she was pregnant!
[sc:mediad]
4. Victoria Beckham
Come on! She's posh alright! Need we say more? Noh!
5. Kim Kardashian
Yep, agreed is the fact that she went on to extremes to look stylish during her pregnancy. Stuffed her swollen feet into strappy heels. But what matters? At the end of the day she looked gorgeous!
Have a favourite? Other than Posh that is!