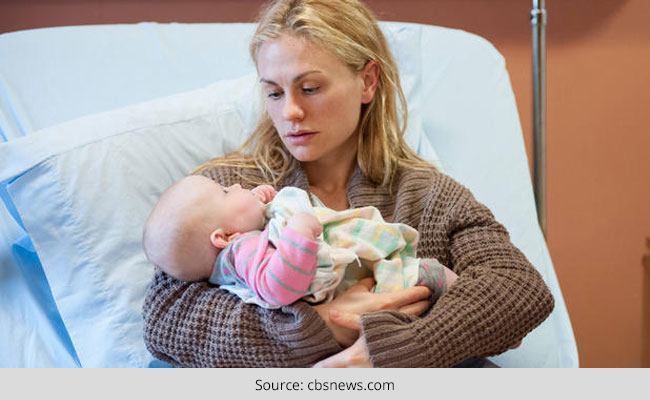 I have discussed in length about the postpartum depression and even suggested some easiest ways to deal with postnatal depression. This kind of maternal mental illness has also struck the Hollywood and there are celeb moms who battled postpartum depression.
About 15% of new moms develop this kind of disorder, which turns out to be serious and long-lasting more than just having 'baby blues'. While there is no specific reason, postpartum depression can happen to any new mom irrespective of their class and background.
Even Hollywood celebs have confessed battling with this disorder. Some of them like Brooke Shields and Gwyneth Paltrow have also come forward to share their experience, despite the stereotyped stigma against discussing motherhood in less-than-glowing terms.
[Also Read: Salt Lamp are Depression Fighters ]
Let's go through the celebs who battled postpartum depression and their revelations. Continue reading!
1. Brooke Shields
Brooke's postpartum depression had turned out to be a hot topic in media, especially when Tom Cruise had criticized her for taking antidepressants after the birth of her first child on the Today Show. However, Cruise had later apologized her in person for his statement.
Brooke had said this to the People magazine,
"If I had been diagnosed with any other disease, I would have run to get help. I would have worn it like a badge," Shields told People magazine. "I didn't at first—but finally I did fight. I survived."
Shield has also talked frankly about her extreme, sometimes suicidal feelings in the book Down Came the Rain: My Journey Through Postpartum Depression.
2. Amanda Peet
Amanda Peet, who underwent postpartum depression after giving birth to her daughter Frankie had confessed this in 2008 before Gotham magazine,
"I had a fairly serious postpartum depression. I think it was because I had a really euphoric pregnancy."
3. Courteney Cox
Cox revealed that she had experienced a delayed case of postpartum depression after giving birth to daughter Coco in 2004 to USA Today. She further revealed that there were no immediate symptoms for the depression, but it only started late.
"I went through a really hard time—not right after the baby, but when [Coco] turned 6 months. I couldn't sleep," the actress said. "My heart was racing. And I got really depressed. I went to the doctor and found out my hormones had been pummeled."
4. Bryce Dallas Howard
Howard, who has acted in popular hit movies such as The Twilight Saga: Eclipse, Terminator Salvation, Spider Man 3 and Lady in the Water, shared her story about her postpartum depression in Gwyneth Paltrow's newsletter GOOP.
The actress revealed how she used to cry daily, found difficulty in eating, and would often lash out at her loved ones.
"My husband would ask what he could do to help, but knowing there was nothing he could do, I screamed expletives at him, behavior he had never experienced in the seven years we had been together."
5. Gwyneth Paltrow
After Paltrow gave birth to her son Moses in 2006, she had confessed before Vogue U.K. about her postnatal depression,
"At my lowest, I was a robot. I just didn't feel anything. I had no maternal instincts for him—it was awful. I couldn't connect, and still, when I look at pictures of him at three months old, I don't remember that time."
Gwyneth Paltrow had also opened up about her postpartum depression in one of her weekly GOOP newsletters,
"When my son, Moses, came into the world in 2006, I expected to have another period of euphoria following his birth, much the way I had when my daughter was born two years earlier," the now-40-year-old wrote on her website. "Instead, I was confronted with one of the darkest and most painfully debilitating chapters of my life. For about five months, I had what I can see in hindsight as postnatal depression, and since that time, I have wanted to know more about it. Not only from a hormonal and scientific standpoint, and why so many of us experience it, but from the perspective of other women who have gone through it.
Here are some easy methods to treat postpartum depression –
Rest and proper sleep
Nutritious meals and snacks
Support and help from family in work and household chores
Workout
New mother support groups
Herbal Remedies
Acupuncture
Postpartum doula services
So these are my top picks on celeb moms who battled postpartum depression!