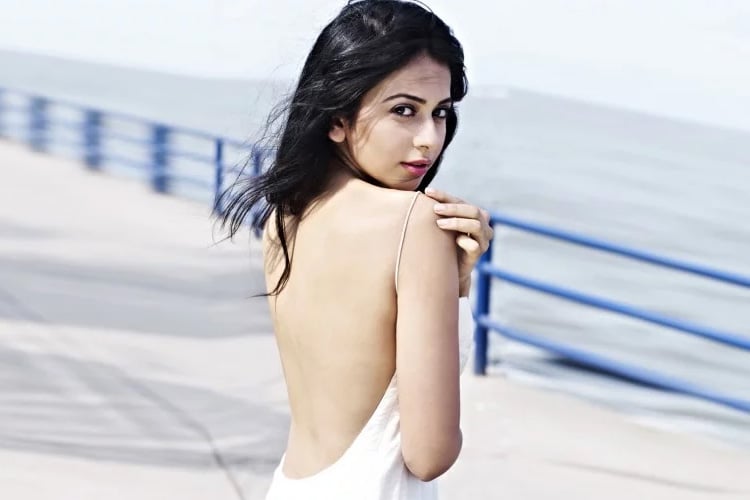 Personal Details
| | |
| --- | --- |
| Name | Rakul Preet Singh |
| Birthday Date | 10 October 1990 [celebrity_age_calc data="1990-10-10″] |
| Sun Sign | Libra |
| Eye Color | Brown |
| Hair Color | Black |
| Nationality | Indian |
| Religion | Sikh |
| Education | Schooling from Army Public School (Dhaula Kuan), studied Mathematics at Jesus and Mary College (University of Delhi) |
| Occupation | Model and Actress |
| Marital Status | Single |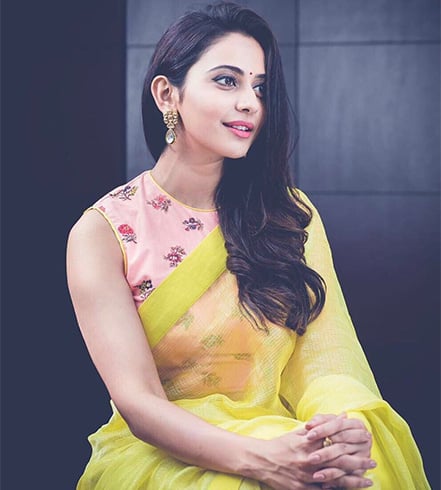 Family Details:
| | |
| --- | --- |
| Father | Rajender Singh (An Army Veteran he is) |
| Mother | Kulwinder Singh |
| Siblings | One brother Amarjee |
| Spouse | N/A |
| Children | N/A |
 Body Status:
| | |
| --- | --- |
| Build | Hourglass |
| Height | 5 ft 8 inches |
| Weight | 57 kg |
| Waist Size | 25 inches |
| Hip Size | 34 inches |
| Shoe Size | 8 |
| Body Measurement | 33-25-34 |
Favorite Things and Hobbies
| | |
| --- | --- |
| Color | Pink and Silver |
| Food | Aloo Paranthas and Gulab Jamun, Idli and Dosa |
| Place | Goa |
| Sport | Golfing, Karate (Rakul is a blue belt in Karate), Swimming, and Workouts |
| Brand | Not much information |
| Actor | SRK, Ranveer Singh, Prabhas, Mahesh Babu, Ravi Teja |
| Actress | Sridevi, Ramya Krishna |
| Film | P.S. I Love You, The Devil Wears Prada, Hangover, Kal Ho Na Ho, Namastey London , Vikramarkudu, Baahubali |
Rakul Without Makeup
One of the few actresses predominantly ruling Tollywood, there has been no looking back for Rakul Preet ever since her debut in Telugu industry. Even though Rakul believes that a girls best friend are a lip shade, eye liner etc; we feel she is sinfully beautiful even without her best friends. It's surprising how this Punjabi girl looks so mellow and gorgeous at the same time without an ounce of makeup on her face. Her post-gym selfies and casual pictures, all go to prove that Rakul Preet is a natural beauty and there's no two ways to it.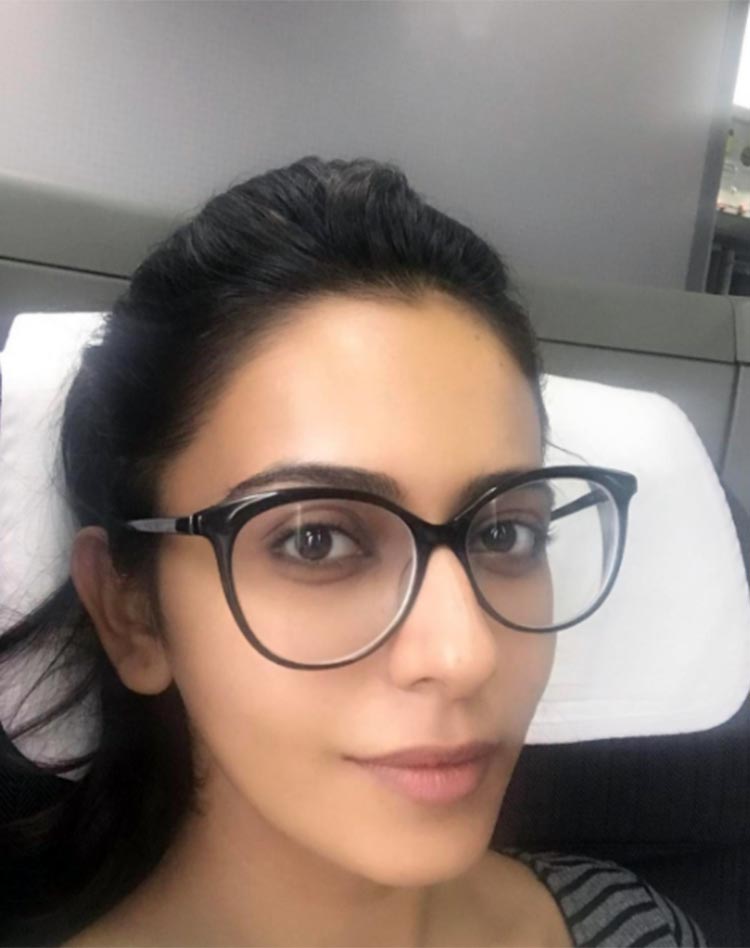 Rakul Preet Singh Weight Loss
Now, for some calorie-talk:
Workout Plan
Most of the celebs work out to stay slim and trim. Rakul does workouts not to lose inches and pounds, but to keep herself fit, strong, and healthy. Nice philosophy!
"I enjoy the whole process of sweating out. If I don't workout two or three days straight, I start feeling very lethargic, it feels incomplete" , says Rakul.
All in all, its 6 days a week for Rakul Preet when it comes to workout days.
Let us break it down:
Daily Routine: Warm up, Cardio, Strength Training, Cool down
Warm Up: Stationary/Dynamic Stretches for 7-10 minutes
High Intensity Cardio: Kick Boxing, Cycling, Treadmill, Skipping for 25 minutes
Strength Training: Core & lower limb strengthening with Weights/Sandbags/ Tyres/Bodyweight.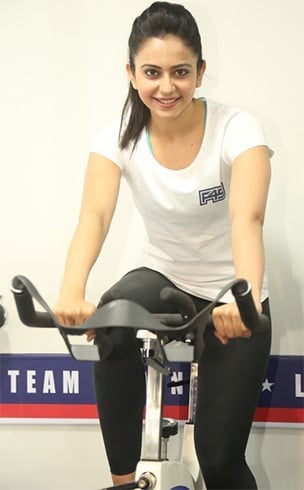 Diet Plan
Rakul Preet stays away from junk and processed foods. E.g. cakes, biscuits, breads, pizzas, ice-creams are a big NO-NO for her. She likes to eat a lot of fruits, vegetables and carbs to keep her energy quotient going.
Rakul's staple carbs includes wheat for roti, dal and vegetables. These carbs are not only energy-givers for her, they supply her body with the essential fatty and amino acids, fiber, vit B, micro-minerals like zinc, chromium and selenium among others.
Social Profiles
In short, Rakul Preet is a powerhouse of energy. And she owes it to her fitness and nutrition.
Images Source: pinterest