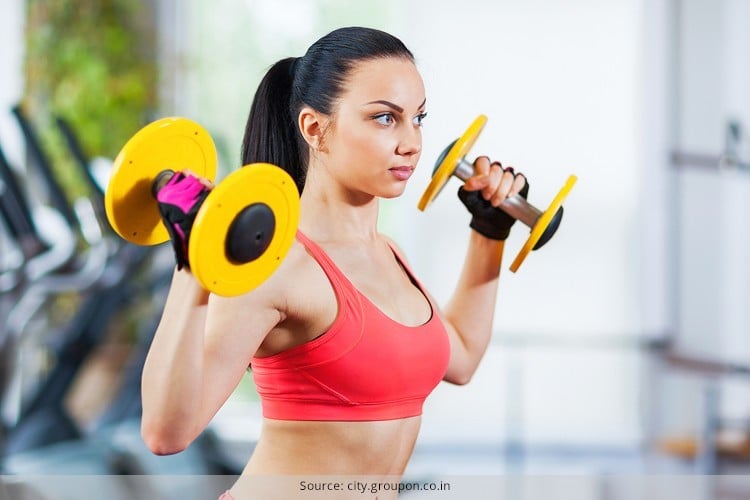 How many of us wanted to be fit like an athlete but have been delaying this process? Some of us may have taken our initial first few steps by focussing on right diet and walking or jogging or by joining gym but only to quit a few weeks later due to broken focus, dedication and lowering will power with passing time. We all know that a winner is the one who finishes what they start and not let any distracting factors come in their way of goals.
We have found out a few such women among us, who have proven to be real life inspirations for every one of us. They have pursued self-fitness with such passion that they have become an inspiration for everyone around. Read, follow and find it yourself.
[Also Read: Best Apps For Fitness]
Sapna Vyas Patel
This Reebok certified fitness trainer cum weight loss expert once used to weigh around 86kgs when she was just 19. Within a span of a year, she turned into 53 Kgs all by following a healthy diet plan and exercises that include walking cum weight training. Since then there is no looking back for her, in fact, she chose to inspire and provide free guidance to others, struggling with weight loss issues, through the media platforms like Facebook, YouTube and Instagram.
[sc:mediad]
Shweta Rathore
Who says muscles are not for women? Or Women don't look good with flexing muscles? Shweta Rathore, who made India proud by becoming Miss World 2014 Fitness Physique, Neulife athlete and India's first brand ambassador for Muscletech, looked every bit of beautiful and feminine with steel like abs and strong yet lean muscles. Besides winning international titles, Shweta is dedicated to impart her training and knowledge to people striving to be fit!
Nidhi Mohan Kamal
Fitness can be pursued at any place you happen to be! Fitness expert from Chandigarh Nidhi Mohan Kamal is a living example of the practice, which we can witness from her Instagram profile having more than 11 thousand followers and where she posts videos of fun work out techniques. She also believes in having healthy meals and keeps posting updates for her fans. Nidhi is an enthusiastic fitness expert and inspire as many women as she can in everyday living!
Shweta Mehta
This senior software developer by profession is a fitness freak like none other! She loves to workout in gym and is an athlete of Jerai fitness. She loves to post her workout videos and healthy recipes' original posts on her Facebook account. Her videos of head stand hand push up will make you drop your jaws with aww. She is one awesome real life inspiration for women.
Sonali Swami
Multi-talented Sonali Swami is passionate about her workout routines that vary from being an athlete, a certified Zumba and Bokwa instructor, a trained kathak dancer and a certified TRX suspension trainer. Phew! She keeps up with all her fitness roles while being a beautiful mother to her daughter and son. She also holds the winning title of Fit Factor and Muscle Mania. In almost all her Facebook posts, she talks about striking a balance that comes along with being a woman in various aspects of her life. A perfect inspiration for all those, who let the excuses like mother hood, family and other limitations come in their way of fitness.
Hope, learning about these women has inspired you to pull on your socks and shoes and encourage you to ensure healthy food in your daily meals to become a fit you. Remember, fitness is a lifestyle, indeed!