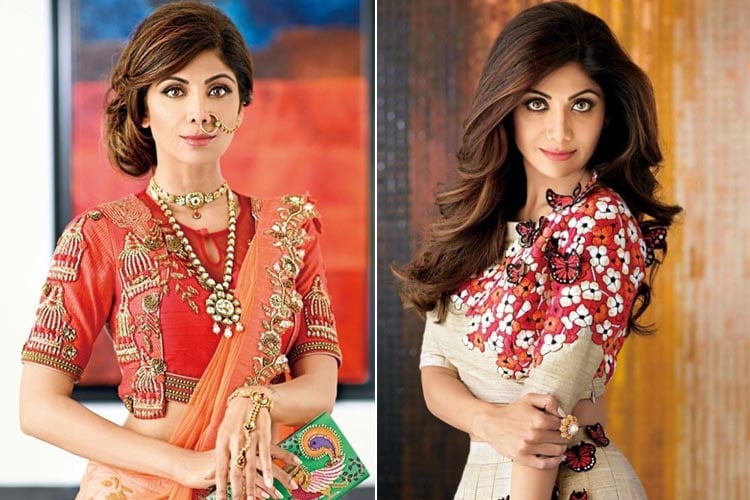 When we think of Bollywood and Yoga in the same sentence, the first name that comes up is Shilpa Shetty Kundra! So we totally agreed when she was tagged as India's Holistic Goddess on the Hi!Blitz magazine's August issue and trust us, once you take a look at her photo shoot, you would agree to it too.
Brace yourselves as we start off this holistic yet sexy journey where you will not only be mesmerized with Shilpa's looks but we are sure it will motivate you enough to take up yoga as your new mantra for a healthy living.
Blooming In Red And Orange
Looking absolutely ethereal, she nailed the cover photo wearing a rose and orange colored outfit by Ruceru.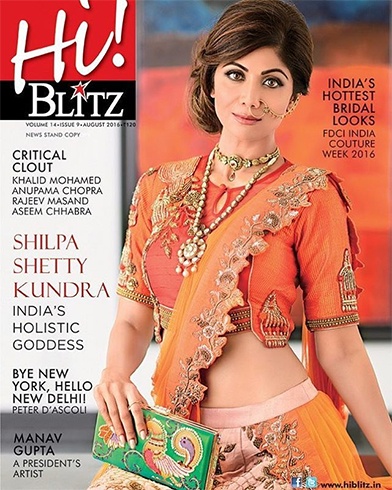 She showed off her sexy curves and back in a crop blouse paired with a lehenga which had elephant motifs embroidered on it. How can someone not fall in love with this gorgeous lady!!! With her hair in a messy side bun, she matched her pretty lips to her outfit and played up those big, bold eyes.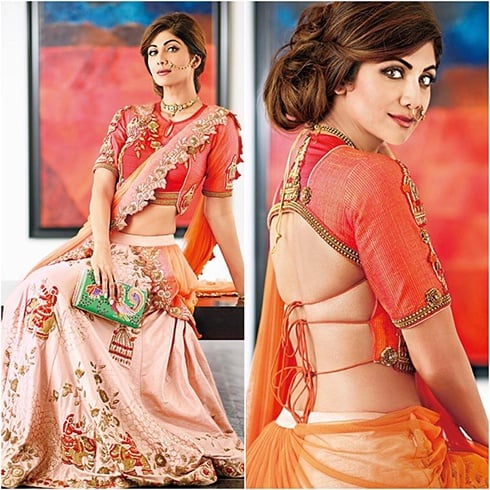 Check out the green kalamkari bird clutch by Crazy Palette. Wouldn't you love to have this in your clutch collection?
[sc:mediad]
Babe In Black
Her next look left us with our jaws wide open. The only way to sum up her look is by saying WOW!!! Shilpa in the black saree with silver embellishments and mirror work by Tantra By Ratna Jain looks bombastic and our eyes are once again drawn to her super slender waist which is accentuated with a golden waist chain.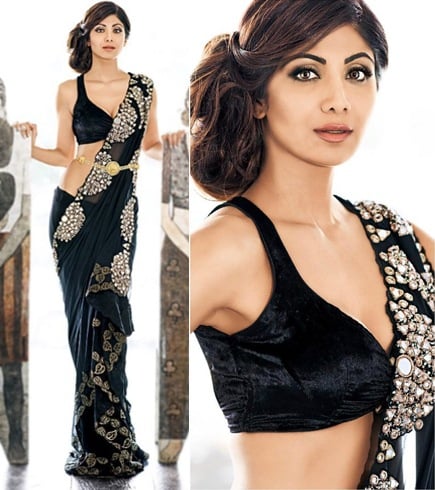 We are telling you ladies – it's time to hit those yoga mats with renewed vigor.
Beautiful In Beige
Moving from the bold and sexy black, it was time for Shilpa to shine in a beige colored outfit by Ruceru. She looked impeccable in a 3D buterfly crop and skirt set which had stem embroidery all around the skirt. We loved the hand embroidered flowers on the crop top and the cute butterflies.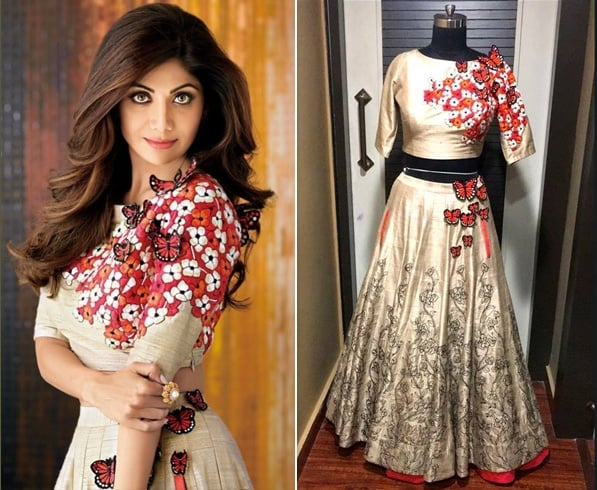 With her natural hair framing her face and gently flowing over her shoulders, she once again posed with a wooden box clutch by Crazy Palette. Looks like a perfect style statement to carry around, don't you think so?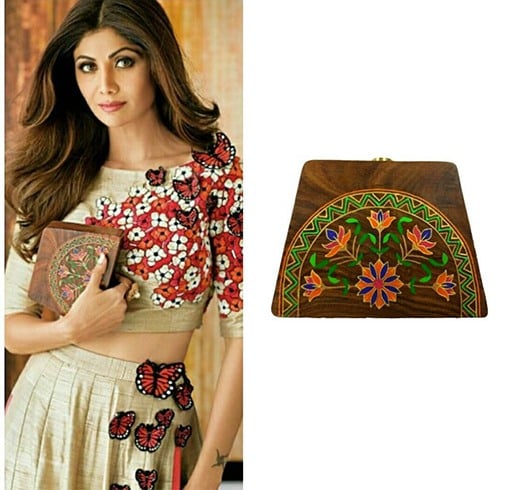 Just look at her hypnotizing us with her big brown eyes!!!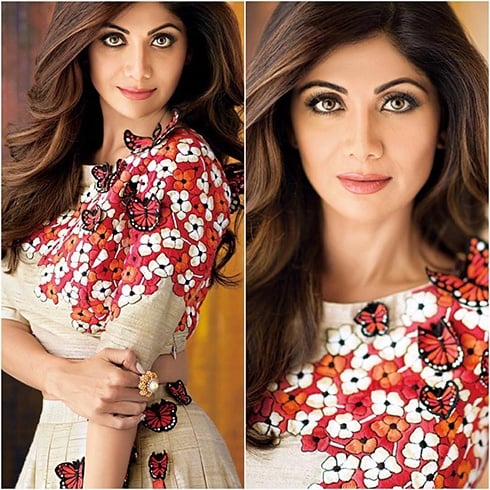 The bling factor for all the outfits was by Om Jewellers and Avinash Gowariker is the man who is responsible for capturing Shilpa through his lenses. Overall a commendable job by stylist Jayanti Bose.
Shilpa Shetty Kundra – you scintillating diva!!!! Thank you for being such an inspiration and for showing us the true powers of yoga.
Images Source: instagram.com