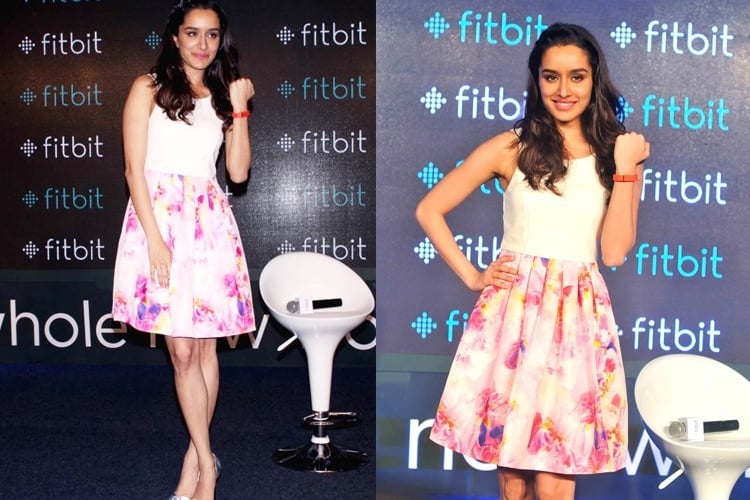 When you look at Shraddha Kapoor you get the feeling of looking at someone who is very fragile and delicate. She sends off the handle-with-care vibes and the moment you look at her, you can't help but smile at her appearances.
[Also Read: Everything You Need To Know About High Street Fashion]
Don't get us wrong – she knows how to do sexy as well.
Here's a classic example
And then, she can also look very cute, girl-next-door, wearing this –
At a recent event, Shraddha Kapoor was spotted wearing a cute floral dress by Forever New, which she paired with silver pumps by L.A.M.B. Her entire appearance, like we said was very girl next door.
What had us grinning ear to ear was the fact that her entire outfit was very high street and not high end. The dress that she's wearing falls in a very decent budget and ahem, the shoes – a treasure. You can invest in a good pair of shoes, right?
[sc:mediad]
Apart from her outfit, she was sporting a fit band that she was endorsing at the event.
Her hair were done in simple curls and her makeup was very understated, yet it looked good.
All in all, we really like Shraddha Kapoor's appearance.
This one is for all the petite girls out there – just get this dress already!