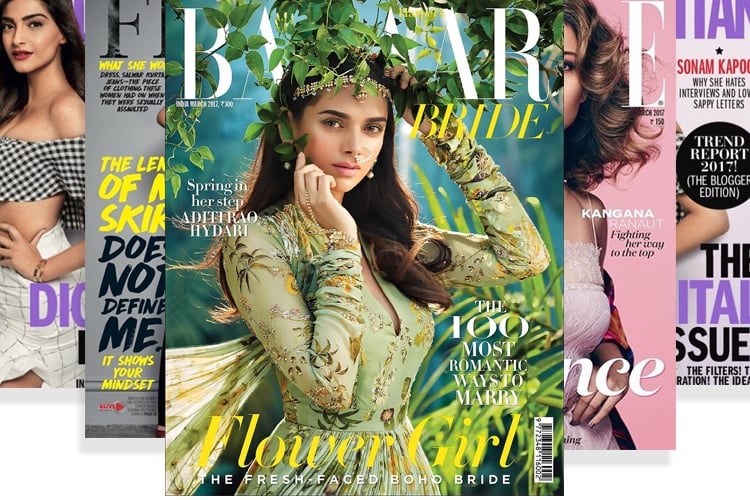 A lazy morning, a steaming cup of coffee and a gossip-filled Bollywood magazine would make the perfect start for a day, don't you agree? By now you must have skimmed through the first set of the B-town magazines. And now, while the spring is settling in, we have a fresh set of magazine covers for you to dig into.
[Also Read: International Magazine Covers]
Aditi Rao Hydari On Bazaar Bride
Inspiring us to go Boho for our wedding was Aditi Rao Hydari on the cover of Bazaar Bride for their March 2017 edition. The diva was dolled up in floral prints on the cover, an outfit by Ridhi Mehra that blended well with the backdrop. Matha patti and nose ring by Anmol jewellers gave the bohemian vibe to her style. Sparkling earrings and haath phool from Jadau jewellery by Falguni Mehta were also added to support the theme.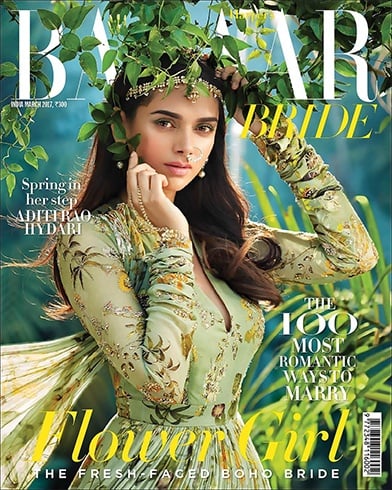 Aditi exhibited a royal look in one of the images of the shoot. In a Ridhi Mehra plum colored outfit, she looked refreshing and magnetic. Timeless pieces from Anmol jewellers, Jadau jewellery by Falguni Mehta and H Ajoomal danced well on her. Her designer, Ridhi Mehra also posed along for this image.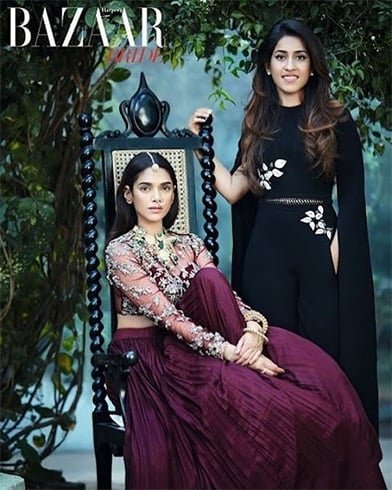 Here are a couple of more compilations of the ace brands that enhanced the beauty and charm of the diva.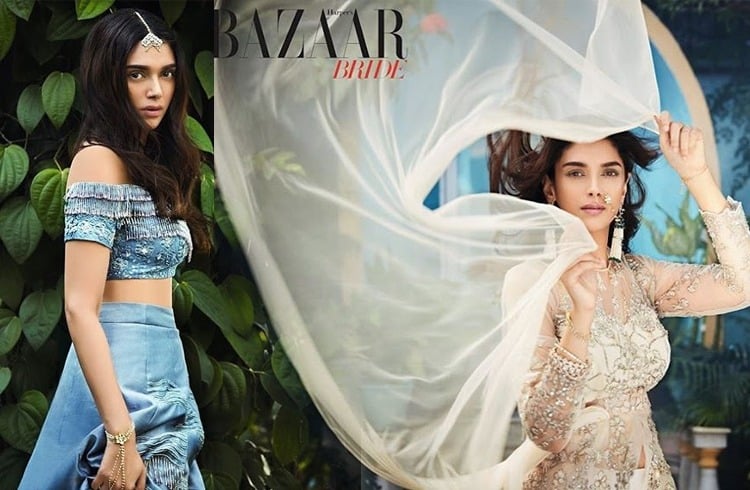 Elton J Fernandez kept her beauty game perfect with a dewy finish and well-textured hairdo. We must admit that the beauty of Aditi and the styling creativity of Ayesha Amin Nigam were well defined by Suresh Natrajan's photographic lens.
Neha Dhupia on Filmfare Women's Day Special Edition
Gone are the days where women are shown as sweet, adorable and naïve little birds. Now is the era of fierce, strong and beautiful women who inspire the world with their accomplishments. Speaking volumes of this sentiment was Neha Dhupia on the Filmfare March 2017 edition dedicated to Women's Day.
[sc:mediad]
Neha rocked a bold fighter style in Puma bodysuit and Nupur Kanoi hoodie. Totally off-beat were the Valliyan earrings! Younten Tsomo, the hairstylist gave Neha a sleek hairdo while Mitesh Rajani, the makeup artist finished off with bronze touch up and smokey eyes.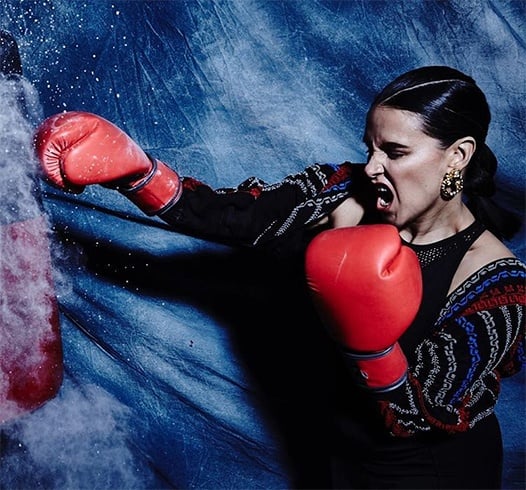 Unbelievable was her sari style in 431-88 by Shweta Kapur over an Anand Bhushan top. Cult Curators cuff and Louboutin sandals rounded her metallic style grandly.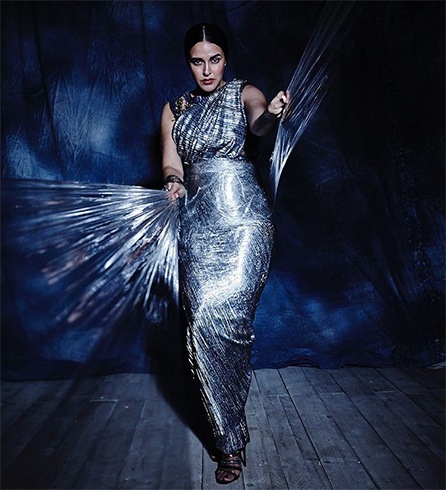 The diva looked funky in a Rose Room Couture jacket and 431-88 by Shweta Kapur skirt. Valliyan face grid, Silvense by Vrindaa cuff played along smartly with her quirky theme.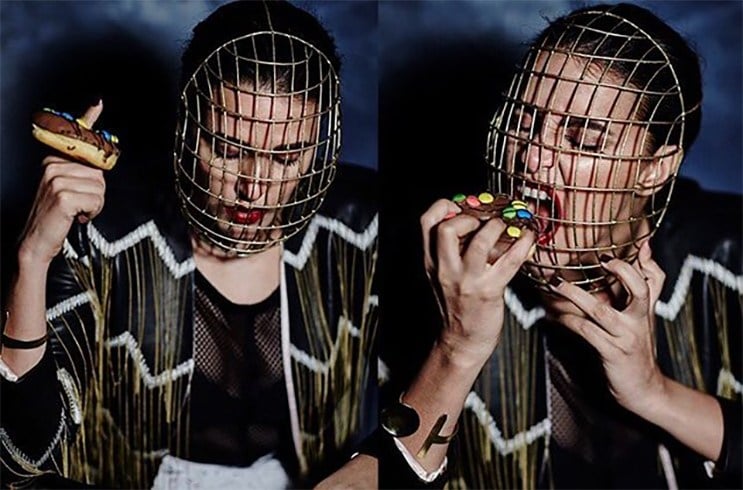 A bit grunge and a bit dark was Neha's style in one of her featured photos. She rolled out a Marks & Spencers bodysuit over Wacoal bra. Fascinating were the face mask from The Source and the ring from Cult Curators.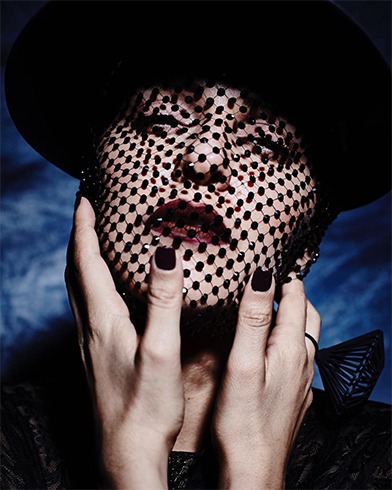 Styling credits go to Aastha Sharma and Sohiny Das.
Sonam Kapoor On Cosmopolitan
Sonam Kapoor, the B-town fashionista carved out an enticing style on the cover of Cosmopolitan, March 2017. In an H&M crop top over a high waist Nishka Lulla skirt, she looked stunning. Namrata Soni, her loyal friend and beauty expert gave her a soft casually-brushed hairdo and striking red lips.
[Also Read: Sonam Kapoor]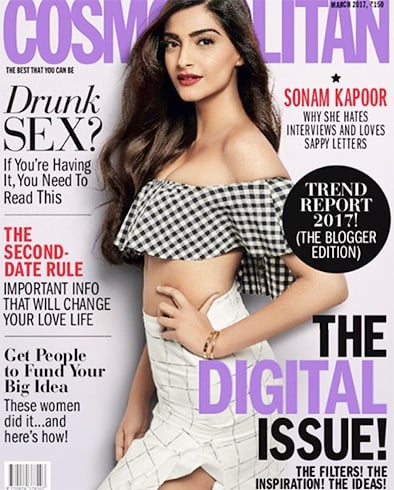 Styling by Amandeep Kaur and Photograph by Rohan Shrestha.
Sonam Kapoor on Femina
The black and white classic combination was awesomely and uniquely portrayed by the lovely lady, Sonam Kapoor on the cover of Femina for their March 2017 edition. In a House of Masaba asymmetric outfit, she flaunted her sassy legs and slender figure. Side swept gelled waves magnified her beauty royally.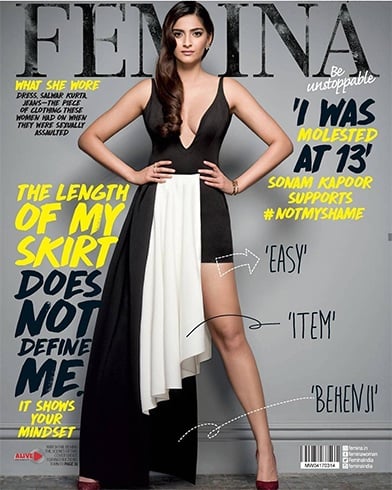 While the cover image was hot and sensuous, Sonam brought forth a sweet, adorable style for one of the shoot images. A 431-88 by Shweta Kapur top and Fancy Pants The Store skirt, she looked elegant and chic.
Akshita, the stylist kept her standards high and fashionable.
Kangana Ranaut on Elle
Elle decided to feature Kangana Ranaut on the March 2017 edition and we totally love it. She sported a lace, slip dress in Chanel for the cover image and stunned us all. Daniel Bauer played the beauty game wonderfully, bringing out her chiseled features.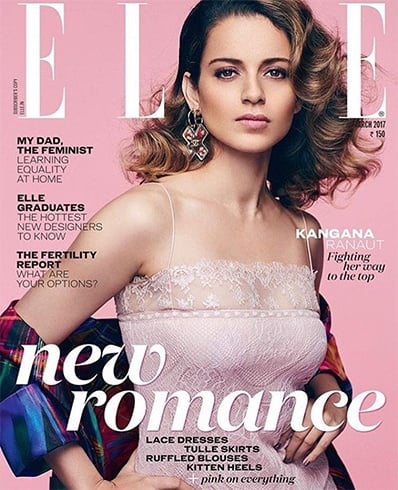 Scroll down for her amazing pictures-
In Prabal Gurung dress, Louboutin heels, Dior earrings and Misho Designs ring, she was gorgeous.
[Also Read: Kangana Ranaut]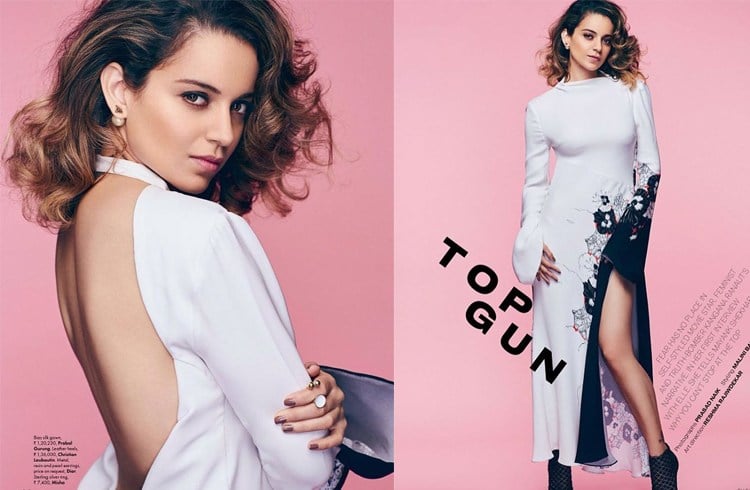 In a Fendi floral dress, Pamela Love earrings and Suhani Pittie ring, she was fierce and beautiful.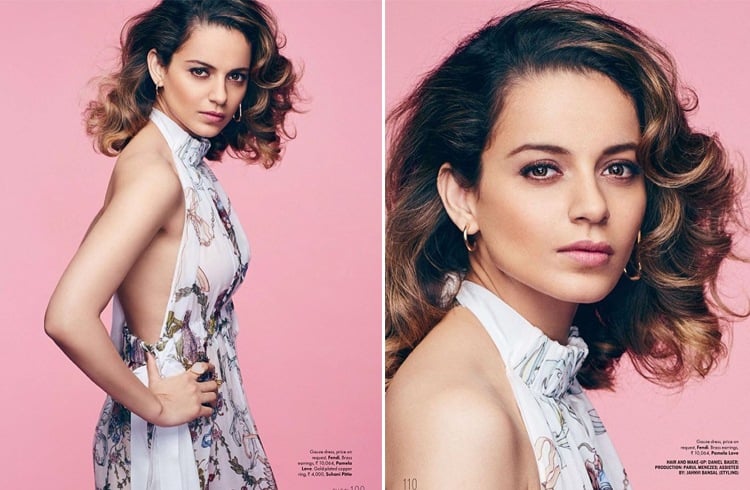 Loved the collection? So did we! Which one would be your first pick? Share with us your comments in the section below.
Images Source: instagram