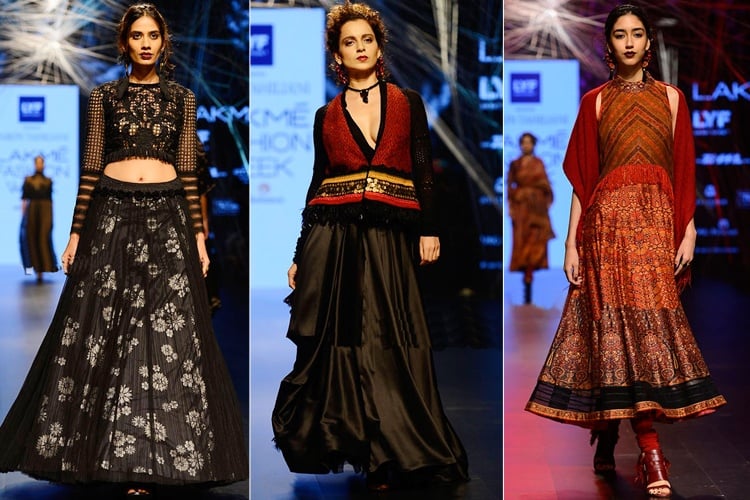 One of the most awaited fashion week is finally here and we are super excited with its line up this year. Yes we are talking about Lakme Fashion Week 2016 and yes we are going to keep you posted on all the tidbits of this week long celebration of fashion. What if you cannot be there physically, FashionLady is going to give you the virtual tour which will satiate your fashion appetite.
[Also Read: Trends We Noticed From Tarun Tahiliani's Spring Summer Collection 2016]
Alright, now that we have assured you, it's time to deliver on our promise! And, we are starting off with the opening show which was definitely one of the best opening shows ever – and why not? When you have veteran designer Tarun Tahiliani opening the show, you can be rest assured that it is going to be a kick ass show.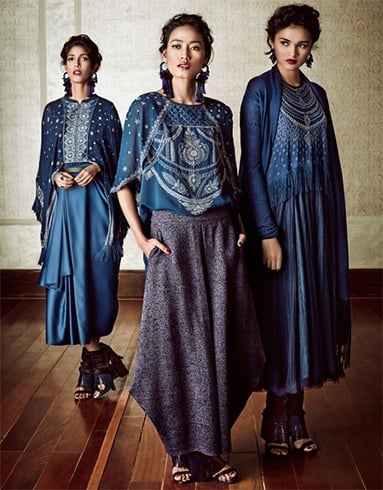 The center stage was set with his models sashaying down the ramp, decked up in his 'Ready-To-Wear' Collection. Let's begin by giving you a rundown on his inspiration, fabrics and textures.
Art and Fashion have always gone hand-in-hand and this ideology was what tied up Tarun's entire collection. Inspired by artist Mrinalini Mukherjee and her work, Tarun beautifully conveyed his inspiration in each of the garments.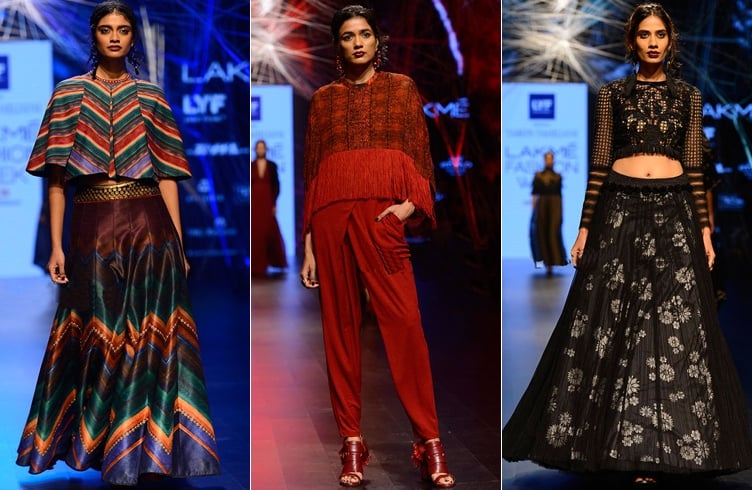 Moving on, you have to take a look at the state set up. Mesmerizing is the only way to describe the play of lights!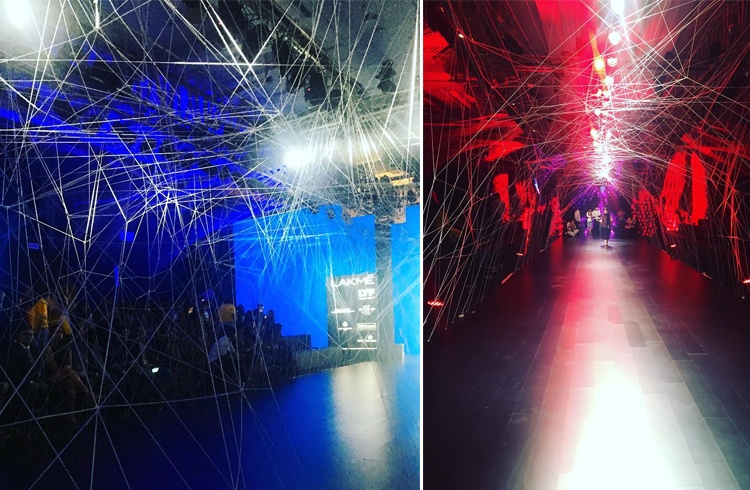 Fantastic, right? This would have surely given you a hint about how cool the show was.
His color palette ranged from earthy tones to shades of blue to classic black to deep reds and orange to multi-colors. This collection took us on a scintillating pret fashion journey with amazing prints, drapes, embellishments and fringe style pit stops.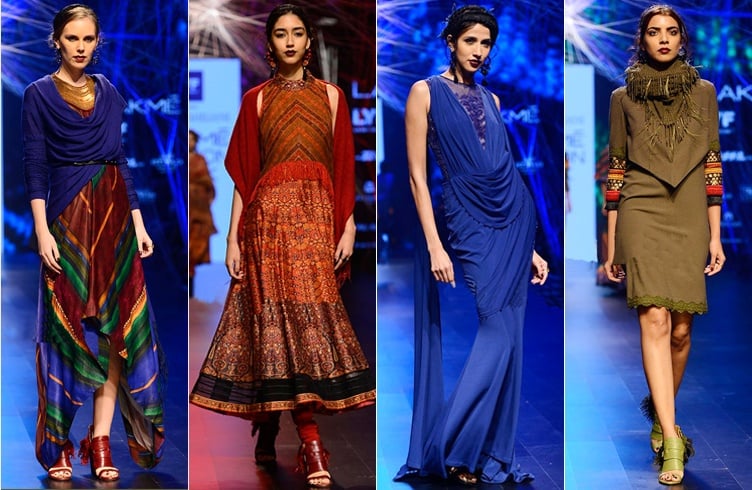 His preferred fabrics were Italian Tulle, Chanderi and Georgette which were enhanced by prints, aari, resham and brush embroidery. While we were already floating blissfully on the fashion high, the best was yet to come. That's right – the show was about to get more exciting!!!
The grand finale of the show was a star-studded affair because the showstopper was none other Kangana Ranaut who owned the ramp just like the Queen she is. We just couldn't take our eyes off her as she waked out in a black satin skirt and top which had a plunging neckline with an embroidered jacket over it. Talk about killing it in style!!!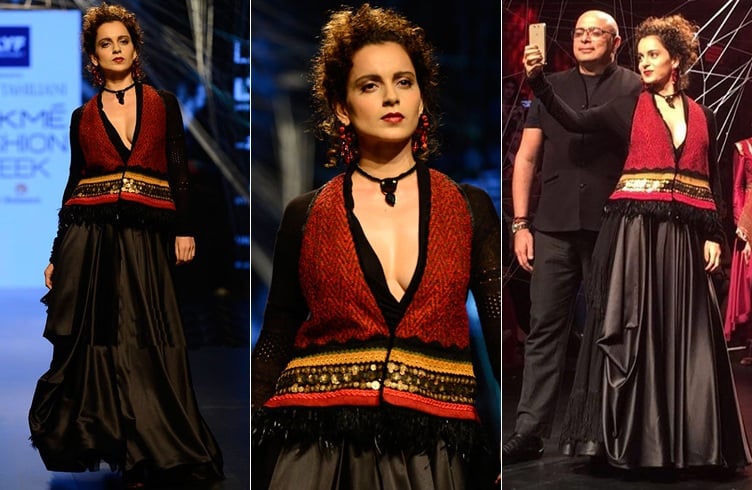 We can't help but bow down to this brilliant designer who manages to make us go WOW every single time. With this impressive start, we cannot wait to see how this week unfolds. So, stay with us as we bring you all the updates of LFW 2016 so that you don't have any regrets of missing out on this spectacular show!
Images Source: instagram.com, missmalini.com