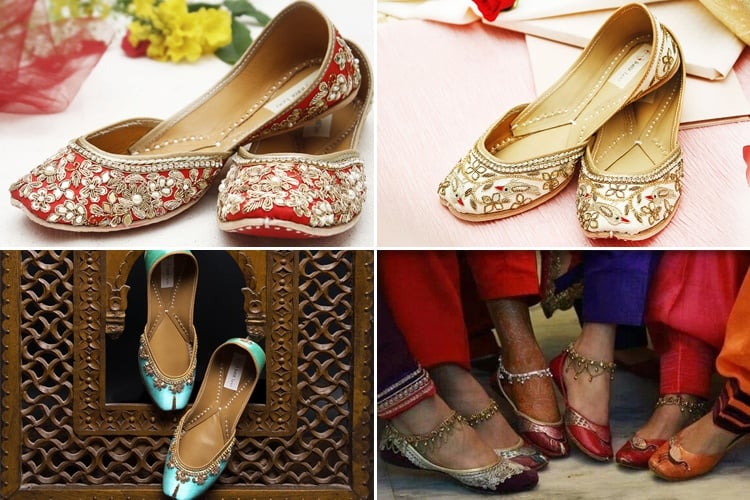 Shimmering fabrics, detailed hand embroidery, fashion labels, vibrant colours, red carpet moments, Indian fashion has surely come a long way. And this includes footwear too.
[Also Read: From Heart to Sole with Rohan Arora – Indian Ace Footwear Designer]
Okay, I know your heart flutters for pumps, stilettos, heels and many more but nothing can fight the Indian charm of designer jutti brands. Yes, am sure we all love to go street shopping or doing online buying when it comes to Punjabi juttis for women. But you have to be a traditional punjabi jutti loyalist to enjoy the trend of designer Punjabi jutti and designer jutti brands.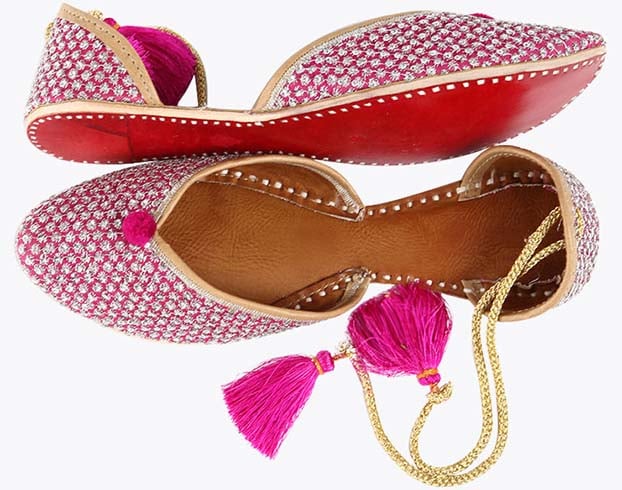 Rich in desi flavour, Punjabi jutti designs have become bespoke, unique, and in-trend. In fact, modern juttis come with unifying styles and arts from all over the country. How do you make out a punjabi jutti? Through its curled upturn toe which is one of the most distinctive features found in Punjab.
Let us check out the types of Punjabi jutti that can be the perfect topic for chit chat in high profile parties and gossip sessions.
1. Embroidered Punjabi Jutti
Anything special in it that makes this jutti elegant? By all means, it is the sleek toe and its round curved shape made of leather and embroidered with thread and zari which makes this Punjabi jutti designs look beautiful.
In order to give it a royal touch, the jutti has a `noke` on it and ghoonghroos are also attached to it.
This type of traditional Punjabi jutti is worn on extremely formal occasions. Studded with heavy zari and silk thread embroidery, it is available in different colours, sizes and patterns.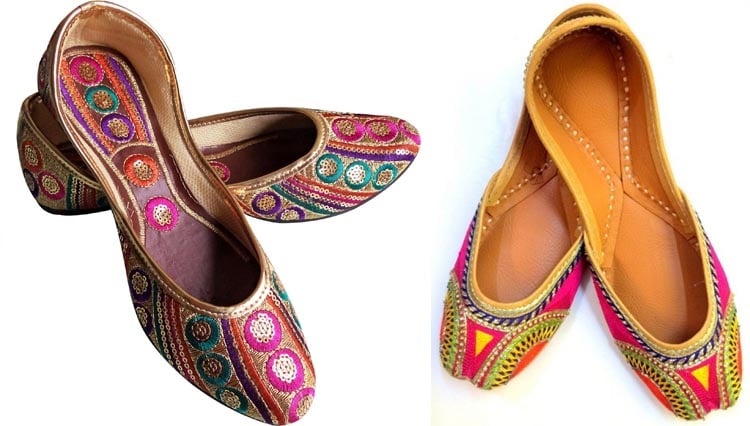 2. Matching Suit Punjabi Jutti
This types of Punjabi jutti has a traditional touch of Punjabi. The Jutti in this case is embroidered with not only thread work, but also embellished with sippi work. The design further adds colour to your feet and your beauty too.
Made out of soft leather, this jutti makes every effort to give you a formal and elegant look since it has thread embroidery all over it.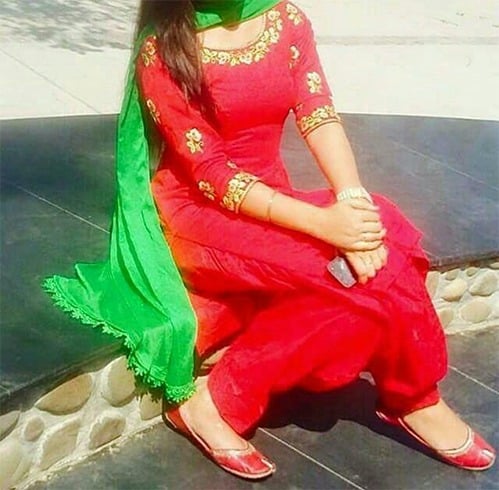 3. Queen Paakiza Punjabi Jutti
This Punjabi jutti patterns has heavy embroidery. Done with the help of sippi work, salma, zari and dabka, Queen Pakkeza Punjabi jutti is meant for parties and occasions. It's a classical type embroidery work done on light weight export quality leather.
[sc:mediad]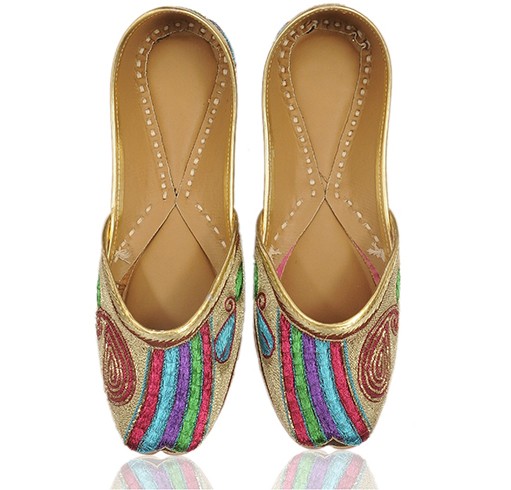 4. Veer Zaara Punjabi Jutti
The 'M' shape of this Punjabi jutti for womens makes it different from other. Veer zaara Punjabi jutti is fully embroidered and has multi-shaded threads.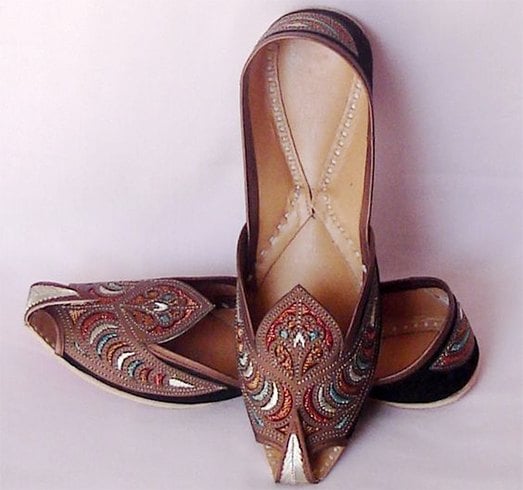 5. Bridal Punjabi Jutti
In this Punjabi jutti designs, embroidery and sippi work is given foremost preference. Done on a silky cloth, it is then pasted and leather is subsequently used to give it a flair of fine quality and weightlessness.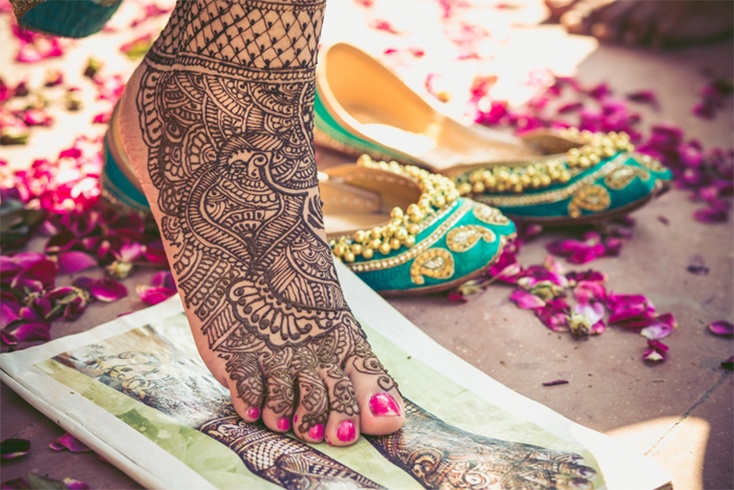 Talking of designer jutti brands, there are some that give you a designer feel right from their name.
6. Ansari Ladies
Having taken inspiration for juttis from around the world, Ansari Ladies have made Juttis also called Khussas in Urdu a delight for shoe lovers. The beauty of this designer Punjabi jutti is that they are hand-made in leather, yet they carry an element of fusion in them. The emphasis is on embroidery, hand-paint and sticker work.
Their trendy Gul-e-Glulabi jutti is made of sequin fabric and has a handmade resham thread and knotted flower attached to it.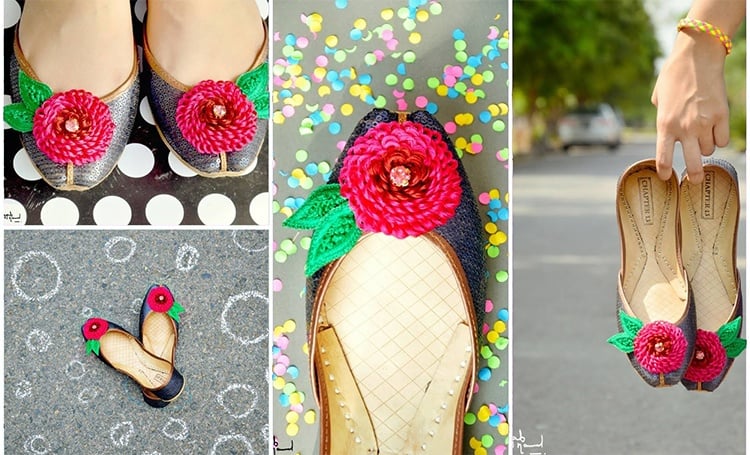 7. NEEDLEDUST Juttis
Made in genuine leather, the designer Punjabi jutti from NEEDLEDUST are twisted in hand, which makes it extremely soft on your feet. The juttis are hand embroidered and hand sewed.
The NEEDLEDUST brand of juttis was established and launched by Shirin Mann Sangha in 2014.
8. XIOSTYLE
Coming from a leading Punjabi Jutti designer, Xiostyle gives you handcrafted ethnic footwear like designer Punjabi jutti, khussa juttis and mojaris for women.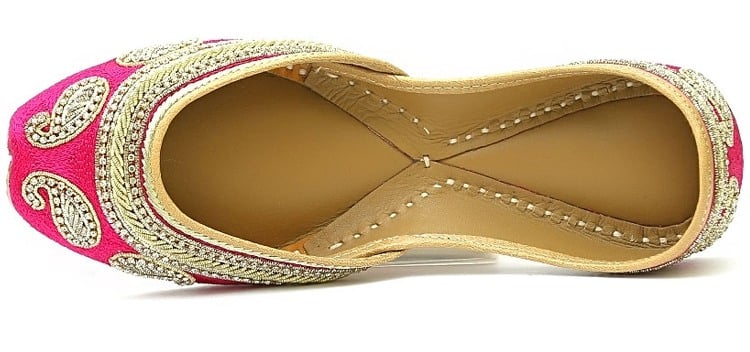 Hope you found your new love in Designer Jutti brands. Tell us in the comments section on which occasion you would wear Punjabi jutti for womens.
Images Source: pinterest.com, blogspot.com