There is a new revolution of creams in the Indian beauty scenario: BB creams which created quite the craze in South Korea and Japan are now wooing the Indian audience. Special information to all those girls who love K-pop, K-dramas and admire their fashion, beauty statement – BB creams are the beauty secret of South Korean heroines.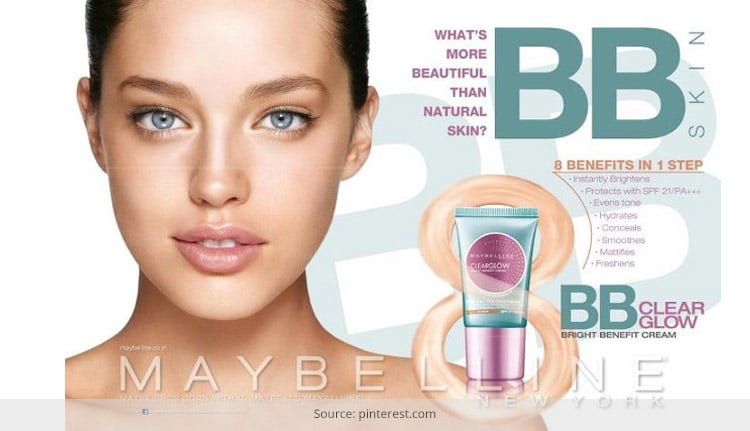 [ Also Read: 10 Best Pigmentation Creams In Indian Market ]
Seong Hye Kyo, the ravishing beauty of "Full House" Korean drama was the first actress to reveal her beauty secret being BB cream. Since then, the BB cream craze has shifted to other parts of the globe and has made a big impact in the international beauty scenario.
1. Maybelline BB cream
What makes this product a must-have is because of its multiple functionality as it poses as primer, foundation, sun screen, moisturizer and skin brightener. Apply this to see your skin tone becoming one shade lighter and hiding away all those blemishes, marks and imperfections on your face. It keeps your facial skin moisturized for 8 hours straight and makes your skin satin smooth.
What I love about this cream is that it blends into the skin beautifully and does not make me look, sweaty or a devilish ghost with a white face mask!
It comes in three shades; Nude, Natural and Radiance which suits different Indian complexion.
Pros:
Evens out complexion
Brings a healthy glow
Contains SPF 21
Keeps Skin clean and non greasy
Pleasant, fruity fragrance
Doesn't cause skin acne or breakouts
Reasonably priced
Price: Rs 199 for 18 ml
2. Garnier BB Cream
This all-in one skin care cream is composed of Vitamin C and features anti-oxidant properties. Featuring mineral pigments, this BB cream is perfect for making your skin glow, offering brightness and give a flawless finish.
[sc:mediad]
What makes it unique is that it is a 8 hour moisturizing formula with almond extract. The cream contains SPF 24 filter which protects the skin from UV rays.
Pros:
Offers a healthy glow
Creates an even complexion
Blends beautifully
Moisturizes well
Inexpensive
Light consistency
Nice fragrance
Price: Rs.99 for 18 gm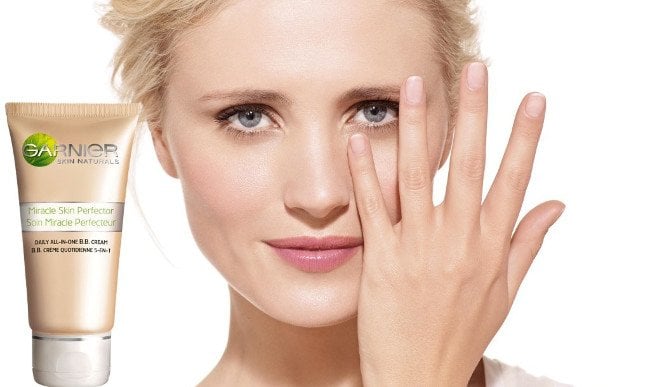 3. L'Oreal Paris True Match Skin Idealizing BB Cream
Packaged beautifully in a beige and gold tube with metallic cap , it has a nozzle for squeezing the cream. With a moderate consistency, the cream overs good coverage but doesn't cover up blemishes that well.
It takes effort to blend this cream onto the skin but on settling it offers a soft matte finish. The cream offers a nice brightness and lovely glow to the skin while imparting a matte effect. It offers high sun protection because of the top-notch SPF.
Pros:
Gorgeous packaging
Blends in beautifully into the skin
Offers a velvet, matte finish
Brings a healthy, radiant glow
Gives high sun protection
Price: Rs 550 for 30 ml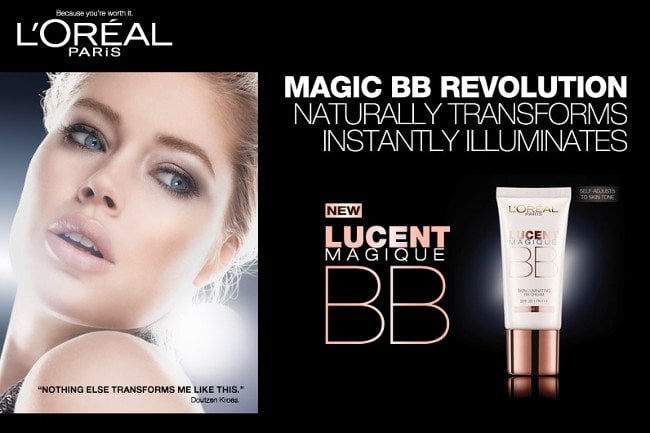 4. Revlon Photoready BB Cream Skin Perfector
Packaged in a sleek silver tube, this BB cream is simple and easy to use. It is creamy in texture and gives a sheer coverage to the skin. The cream is fairly easy to blend and offers a soft, stain dewy finish to the skin. The cream sits beautifully on the skin and doesn't make it oily or greasy.
But the cream fades quickly and requires re-touching on hot, summer days. This is a perfect product for those who are looking for giving the skin a boost with soft flow. But if you are looking for moderate to heavy coverage, then this might not work in your favor.
The photoready effect stands true because your picture comes out brighter. It will also be loved by those who prefer the non-shimmery yet glowing look.
Pros:
Beautiful packaging
Thick texture with light consistency
Gives a natural effect
Keeps the skin non greasy
Features SPF 30
Keeps the look matte and offers soft glow
Price: Rs 550 for 30 ml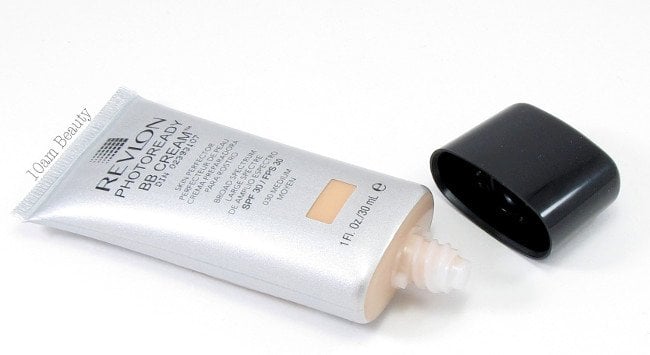 5. Pond's White Beauty BB + Fairness Cream
One of the best BB cream that you should definitely try out is the Pond's White Beauty BB cream. Containing ingredients like Vitamin E, Vitamin B3, Allantoin, etc., this BB cream improves the texture of your skin, lighten your skin from within and gives an instant natural looking glow on your skin.
It also comes with a SPF rating of 30 Pa++ which is another advantage. It is available in only one shade which is the 'Natural Cover'. This BB cream is thick and quite creamy however, it is very easy to blend it in. It also does not feel too heavy on the face since it has a non-oily formula.
Pros:
Quiet affordable
SPF rating of 30 PA++
Comes in a package
Easy to carry around
Glides easily on the skin
No white cast is formed
Evens out the skin really well
Has a non-oily texture
Provides instant natural glow
Price: Rs. 125 for 18 gm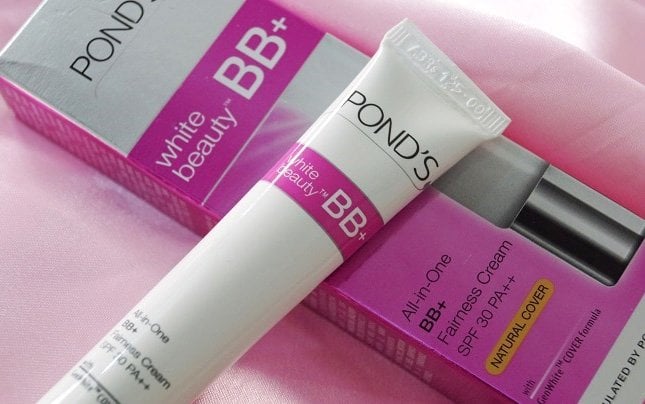 6. MAC Prep + Prime Beauty Balm SPF 35
If you have been searching for the best BB cream for oily skin or BB cream for dry skin, then your search ends here. The MAC BB cream available in tube form is ideal for those who have an oily skin and the compact form is suitable for people with dry skin. People who swear by MAC products are going to love this BB cream.
Available in 9 different shades, this BB cream is great at hiding your pigmentation as well as keeping your skin moisturized throughout the day. It has a very light texture and a nice fragrance to it. One thing to keep in mind would be to do a trial patch with this cream because some people have known to have had breakouts after using it. But all in all it is an amazing BB cream from the MAC line.
Pros:
With an SPF rating of 35, you don't have to worry about stepping out in the sun.
It is neither too oily nor too greasy.
A tiny amount would do so you don't have to keep buying it again and again.
Can be easily carried wherever you go.
Very light on the skin.
A good fragrance is an added bonus.
Price: Rs. 2100 for 40 ml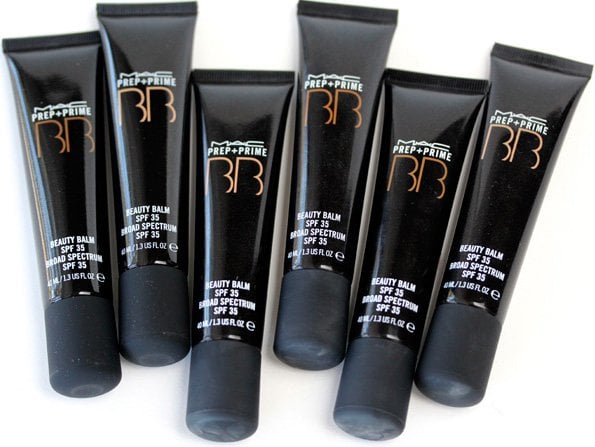 7. Colorbar Perfect Match Beauty Balm
This drugstore BB cream is one of the best BB cream for acne prone skin. This one tube of magic can smooth, hydrate, protect and correct your skin. It has a blend of antioxidants and potent botanicals which repair skin tones which are uneven, reduce the signs of aging, increases the glow on your skin, etc.
It comes in 4 different shades namely White Light, Cinnamon Swirl, Honey Glaze and Vanilla Creme and each of them comes with SPF 20. It has a mousse like texture which spreads evenly on the skin and gives a sheer coverage for the acne, pimples, blemishes, etc. With a light texture, it also gives a natural looking glow to your face. Ladies with dry skin should use a moisturizer before applying the BB cream.
Pros:
Doesn't result in any breakouts
Doesn't melt with your sweat
Is long-lasting and keeps skin oil-free for 5-6 hours
It blends easily on your skin
Provides a natural glow
It is paraben free
It doesn't settle in your pores or fine lines
Price: Rs. 55o for 29 gm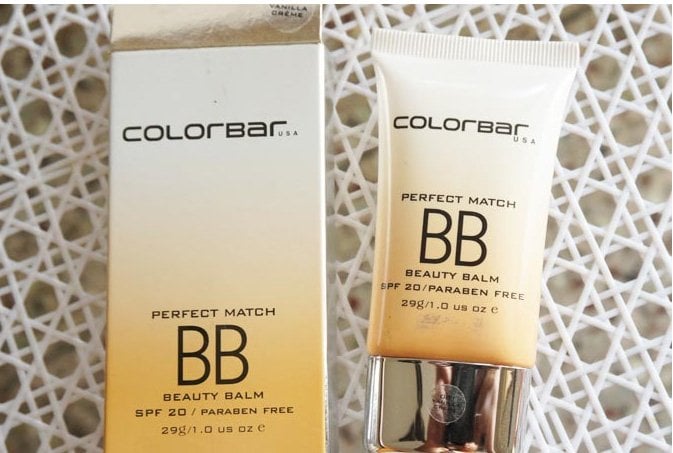 8. Missha M Perfect Cover BB Cream
This is one of the best BB cream for combination skin. It comes in a pump-style package which makes it easier to use just the right amount of the product. The best part of this BB cream is that it comes with SPF 42 which will effectively protect your skin from the harmful sun.
This BB cream helps in covering blemishes, reducing wrinkles which are visible, lightening the skin tone, preventing the skin from aging, etc.
Pros:
Has a pump style packaging
Contains SPF 42
Has a good fragrance like that of a baby lotion
Provides good coverage
It is super pigmented
Price: Rs. 2110 for 50 ml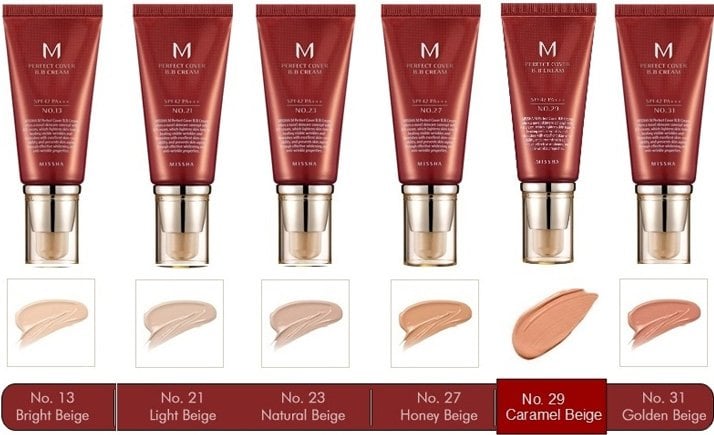 9. Clinique Age Defense BB Cream With SPF 30
Like some of the other BB creams mentioned in this post, the Clinique Age Defense BB Cream is also one of those creams which is slightly on the higher price range. However, it is definitely a good BB cream which will give you a quick start for your morning skin care routine.
It comes in 3 shades catering to different skin tones. It has a slightly thicker consistency something like a paste. Which is why it is advised to first warm it up a bit in your palms and then apply it. It contains SPF 30 which will protect your skin from getting tanned.
Pros:
Provides medium coverage
Does not mingle with sweat
The SPF 30 content prevent tanning
It is a good primer because of which the makeup stays longer
Most of the ingredients are natural extracts
Contains antioxidants
Price: Rs. 1900 for 40 ml

10. Deborah Milano 5 in 1 BB Cream
The final BB cream in our post is the Deborah Milano 5 in 1 BB cream. Available in 5 different shades – Fair, Beige, Sand, Apricot and Amber, this BB cream is an all-in-one foundation. It contains SPF 20 and provides a number of skin-related benefits.
It has a fluid-like texture which blends easily to provide the required coverage. It is acts as a great moisturizer which nourishes as well as protects your skin from pollution and UV radiation.
Pros:
Gives a matte finish throughout the day
It is available in 5 different shades catering to different types of skin tones
It helps in evening out the skin tone
Is a great everyday product
Can be easily blended on the skin
It is a travel friendly product
Has long lasting results
Price: Rs. 350 for 30 ml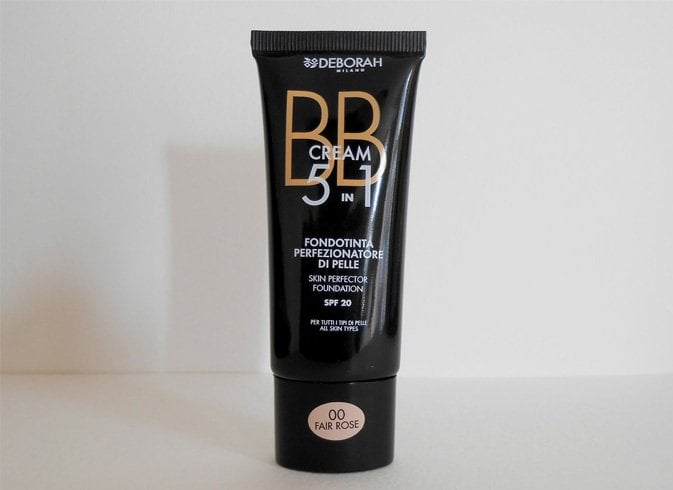 Images Source: pinterest.com