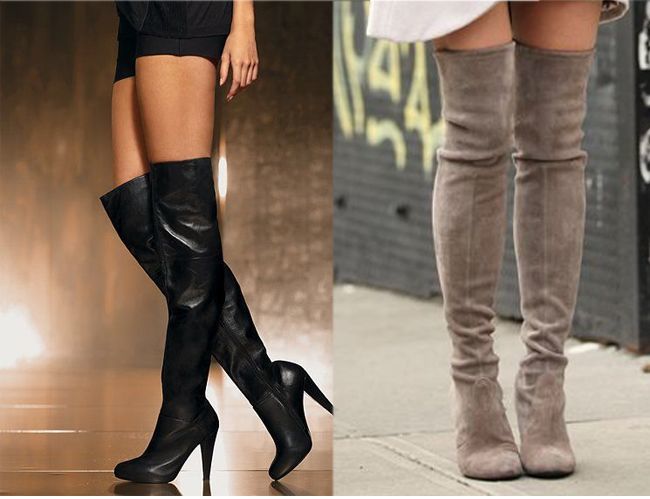 There is nothing subtle about the over-the-knee boots. They make a powerful impact and are definitely not for everyone. If you own a pair and are confident about wearing them, then you need to know all the different ways in which you can make them work for you.
How To Wear Over Knee Boots
1. With An Oversized Sweater
Coming up to your thighs, over-the-knee boots can be used to replace your jeans. Wear it with an oversized sweater for a totally adorable look that looks like its straight out of a fashion magazine.
2. Over Skinny Jeans
This is perhaps the most casual way of wearing over-the-knee boots. Just like how you would wear your ankle or knee length boots, wear your OTK boots with a pair of skinny jeans to create a look that demands attention.
[Also Read: Over The Knee Boots Fashion]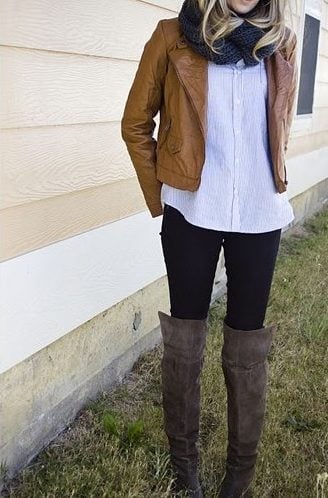 3. With Shorts
It's super cold outside and so you can't wear your shorts? Are you sure? How about if you wear your OTK boots with them? Not only would they keep your legs warm, they all look super chic when paired with shorts.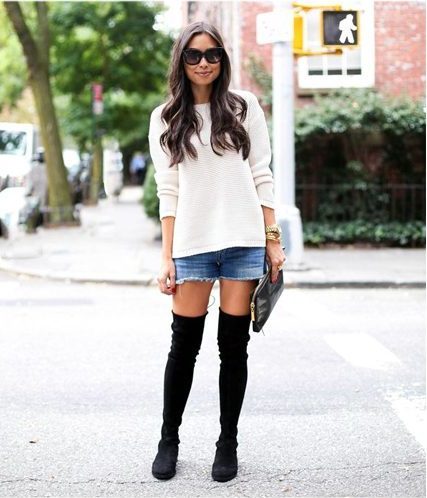 4. With A Shirt
Turn your boyfriend shirt into a dress by pairing it with an OTK boots. You can be ready in under five minutes but still look like your most stylish self.
[Also Read: How To Wear Ankle Boots]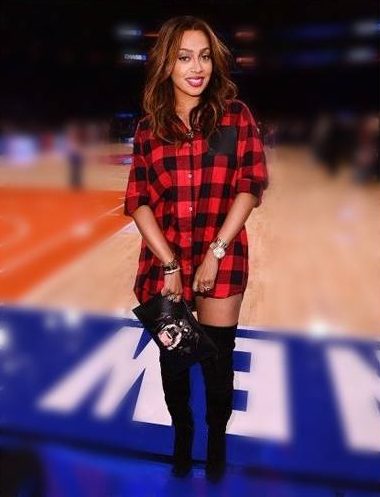 5. With An Oversized Tee Shirt
Just like pairing your OTK boots with an oversized sweater, you can also pair it with an oversized tee shirt. The result would be a super cool and laidback look that will have everyone drooling.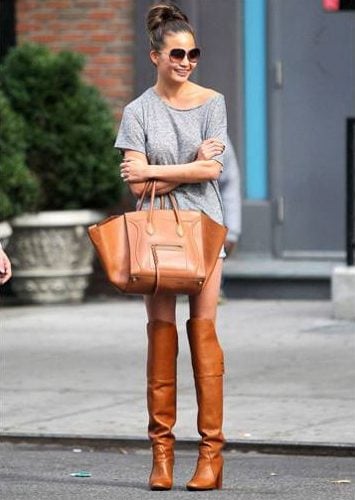 6. With A Maxi Dress
Oh yeah, you heard me right. You can wear your OTK boots with a flowing maxi dress. Just make sure the dress has a slit to subtly show off the boots.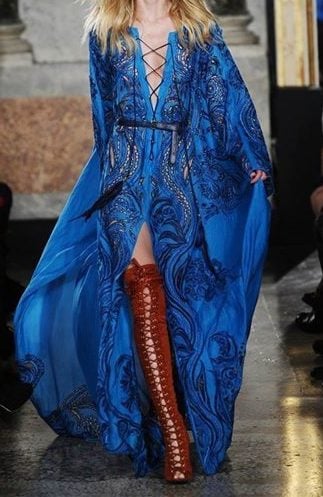 7. With A Mini Skirt
Of course you can always pair your OTK boots with a mini skirt. This is a tried and tested look that you can hardly get wrong.
8. With White Jeans
A sure-fire way to make your OTK boots pop and grab attention is to wear them with stark white jeans. While the boots are a statement in themselves, wearing them with white jeans takes the game to a whole new level.

9. With A Formal Skirt
This is a love or hate look. Pair your boots with a knee or calf-length formal skirt to create a look that is unusual and intriguing.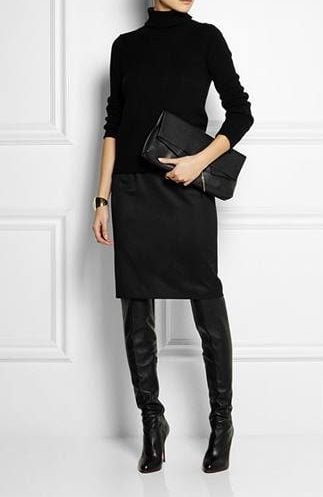 10. Match Them With Your Outfit
Matching the colour of your boots with your outfit colour can create a pleasing visual. While this is not a necessity, if you can manage it, it will look quite cute and garner you a lot of well-deserved compliments.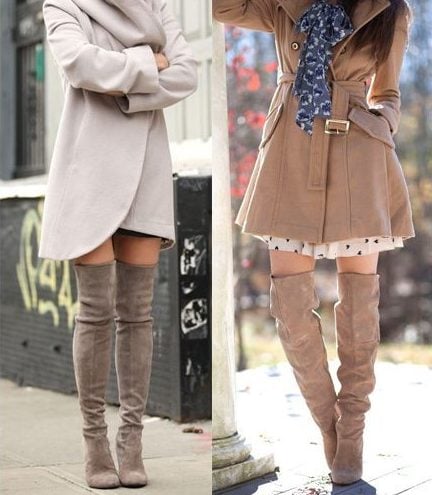 11. With Minimal Jewellery
Keep your jewellery to a bare minimum when wearing OTK boots. You don't want to make the look too over-the-top and gaudy. Let the boots be the centre of attention.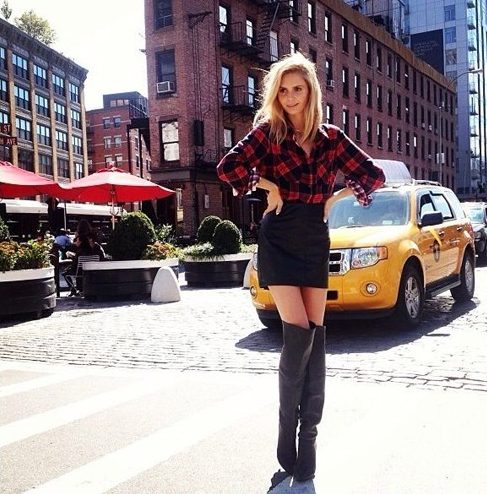 12. With A Long Skirt
[sc:mediad]
Wearing OTK boots with a long skirt (that has a slit) creates a look that's both naughty and nice. The look of so much leather peeping out through a seemingly conservative long skirt is quite interesting.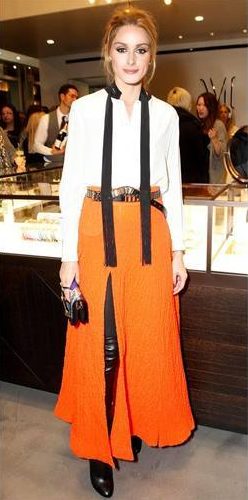 13. With A Pleated Skirt
Talking about naughty and nice, how about pairing your OTK boots with a pleated skirt? The unlikely combination has a good-girl-gone-bad vibe that is so very hard to resist.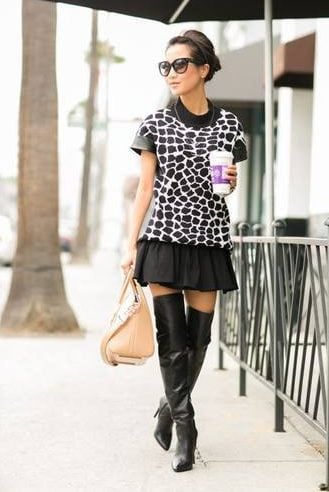 14. With Leather Pants
Another seemingly unlikely combo is the OTK boots with leather pants look. Sounds insane? Well, it kind of is, but then no one ever said fashion is all about sense and sensibility.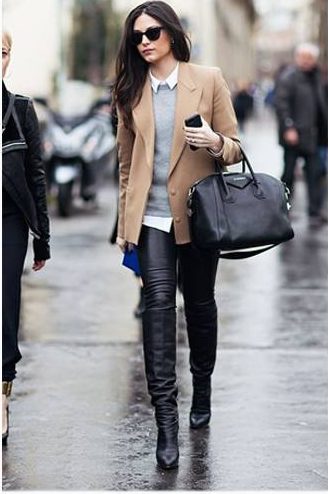 15. With Faux Fur
This is a play on textures. Wear your boots with a faux fur vest or coat for a super stylish winter look.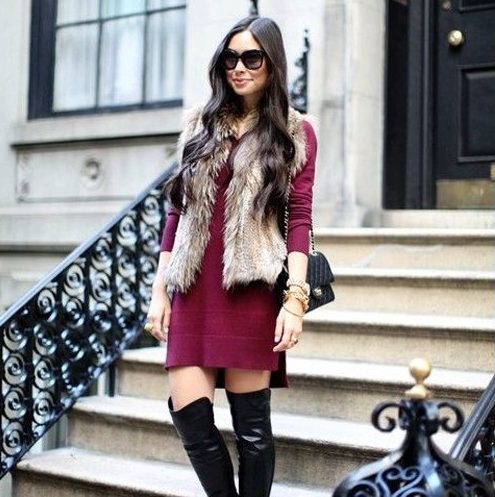 16. With A Plaid Shirt
A plaid shirt with over the knees suede boots can become your favorite look. You can leave your plaid shirt open or button it up!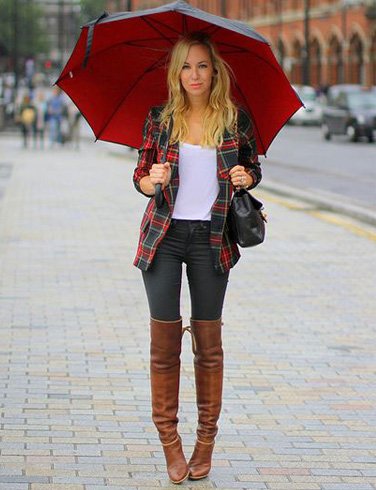 17. With A Cute Red Dress
Here is a look that you can bookmark for your Christmas wear. A cute little red dress worn over a pair of black leggings paired with a black leather jacket and a pair of over the knee leather boots.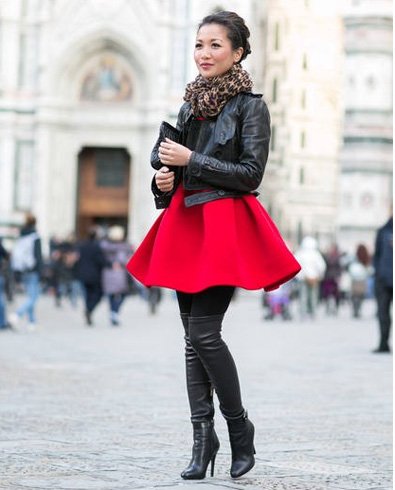 18. One Pair For Different Outfits
Invest in a good pair of over the knee high heel boos and wear it with everything; right from a poncho sweater to a bodycon dress to lace shorts to skinny jeans.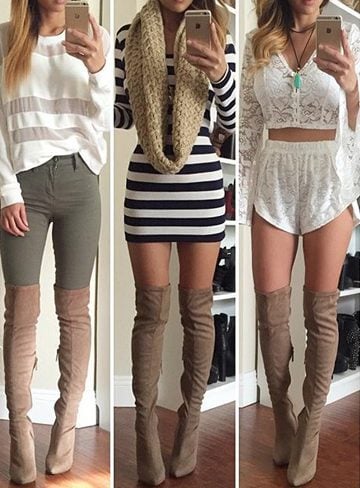 19. With High Waist Jeans
Over the knee boots for women are ideal for making a perfect style state,ent. Just half-tuck a black shirt with a pair of high waist denims and wear over the knee flat boots or high heels and you are all set. Add a pop pf color to your outfit by carrying a colored sling bag. Definitely one of the best over the knee boots outfit.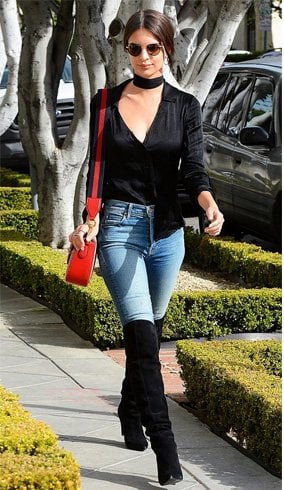 20. With Ripped Jeans
Wear your favorite tank top with a pair of ripped jeans, layer it up with a blazer and slide your feet into over the knee flat boots.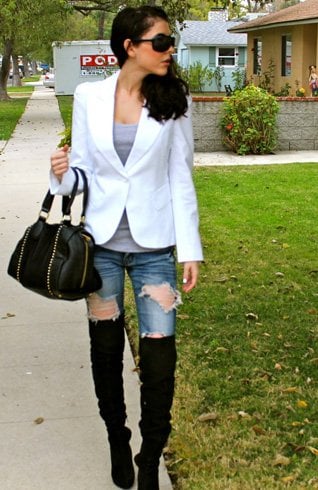 So there you go, twenty different ways of wearing the over-the-knee boots. And you thought those could only be worn on fashion runways. Now that you know how to wear over the knee boots, drop in a line and let us know which style did you like the most.
Images Source: pinterest.com